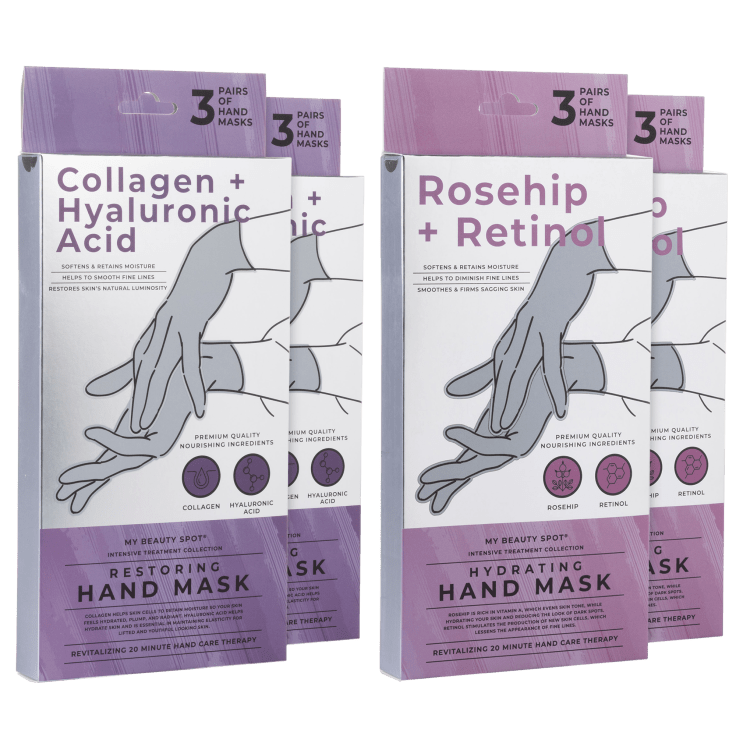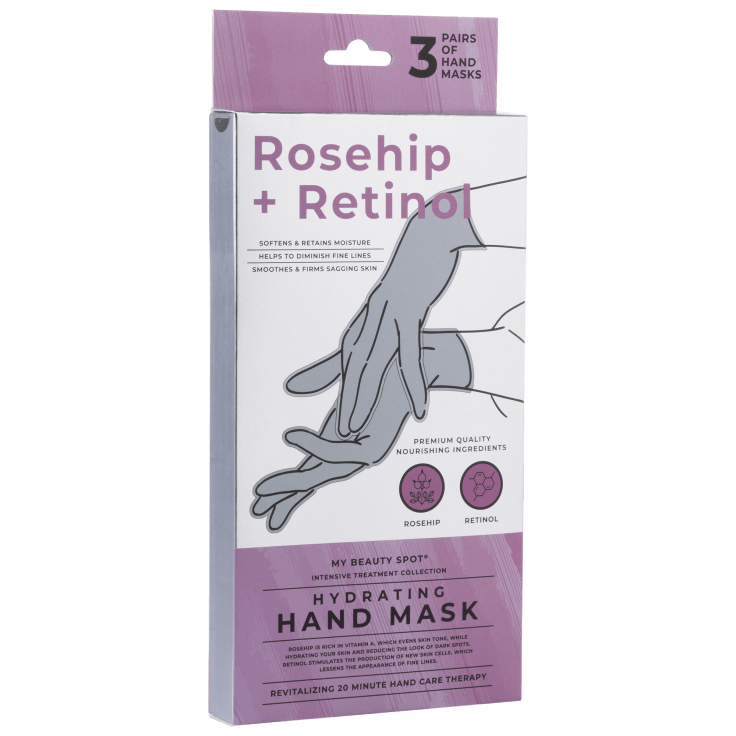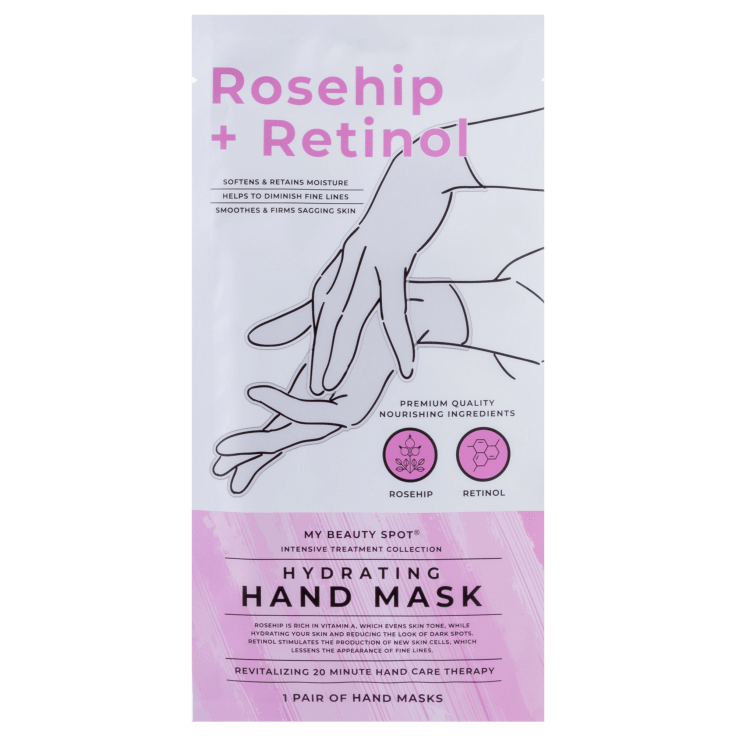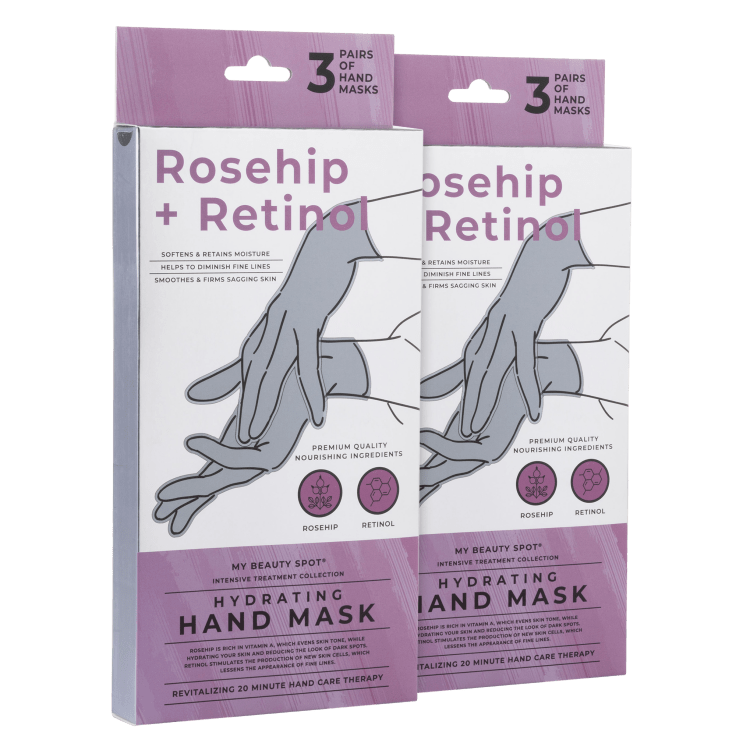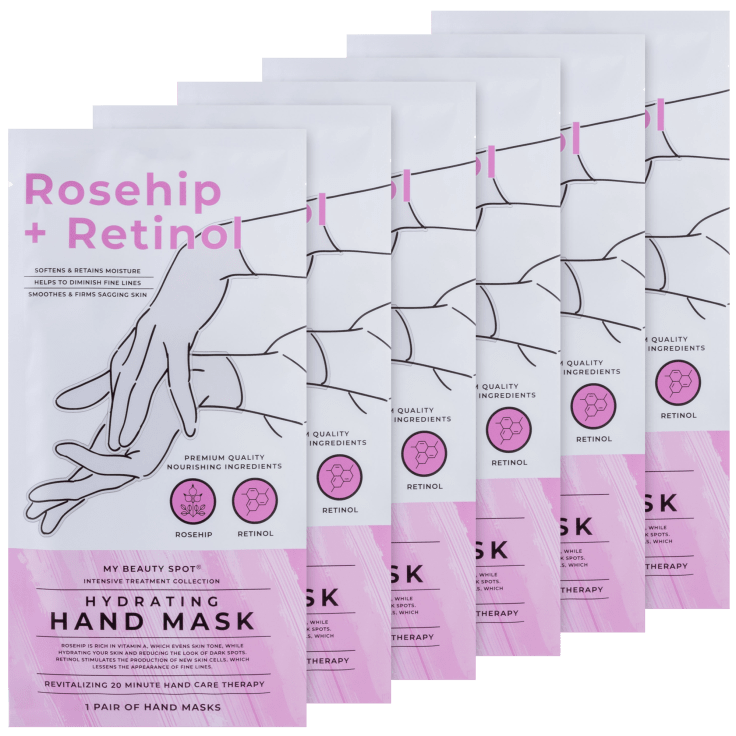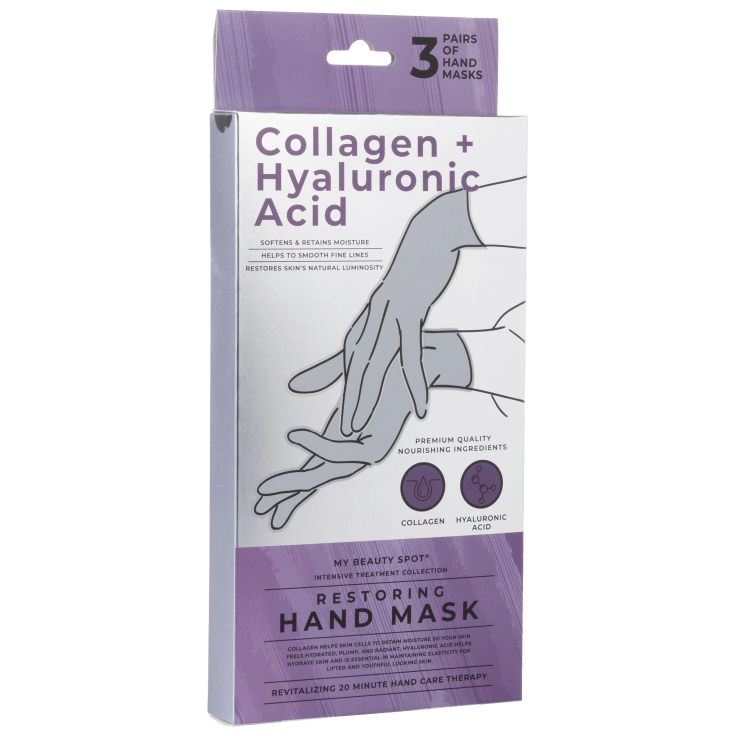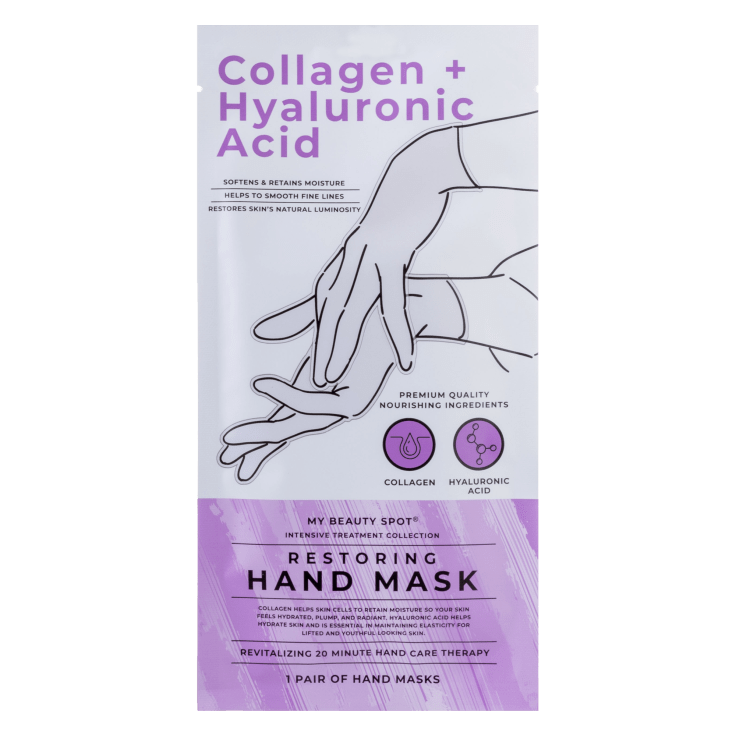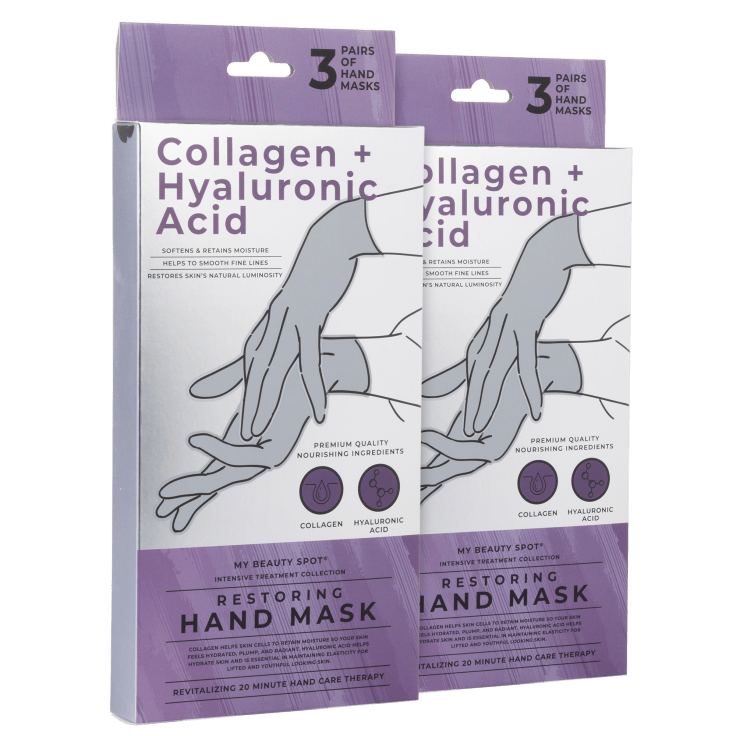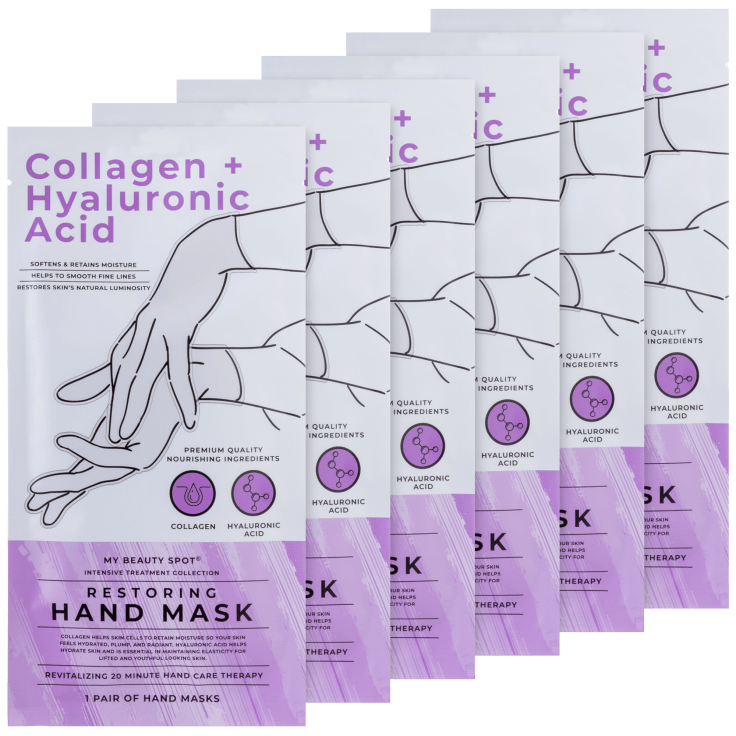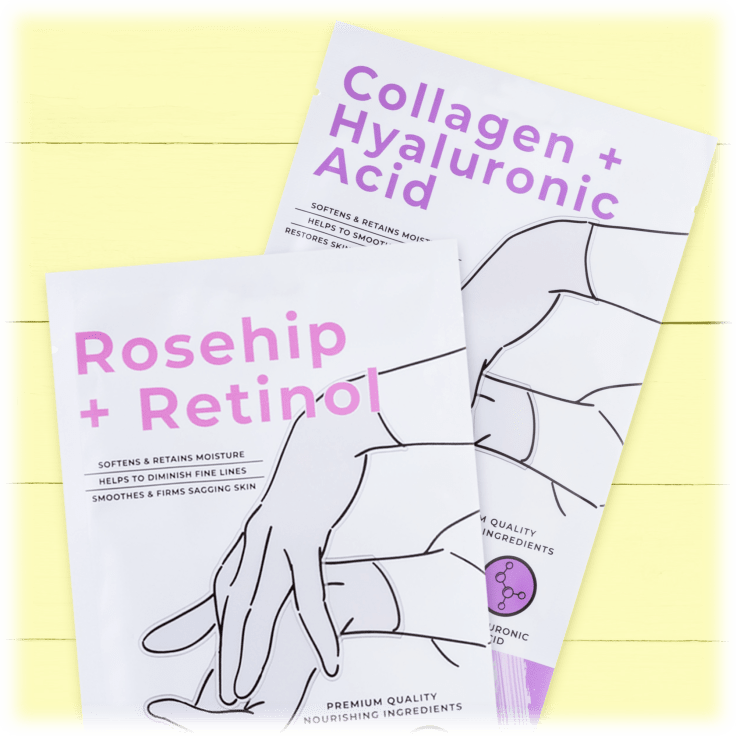 6-Pack: My Beauty Spot Hand Masks (Restoring Collagen or Hydrating Retinol)
Features
Hydrating Hand Mask Helps Soften, retain moisture, Soothe dry skin, and maintain Skin PH Balance
Revitalizing 20-minute hand care therapy
Hydrating Retinol
Rosehip is rich in vitamin A, which evens skin tone while hydrating your skin and reducing the look of dark spots
Retinol stimulates the production of new skin cells, which lessens the appearance of fine lines
Restoring Collagen
Collagen helps skin cells to retain moisture so your skin feels hydrated, plump, and radiant
Hyaluronic acid kelps hydrate skin and is essential in maintaining elasticity for lifted and youthful-looking skin
Directions:
Wash hands thoroughly and dry completely. Open one pouch (each pouch contains 2 hand masks) and remove one hand mask at a time
Apply gloves to hands and make sure any liquid serum contents stay inside the gloves
While wearing the gloves, massage your hands to help absorb the liquid serum
Wear gloves for about 20 minutes. Remove gloves and massage in any remaining liquid serum
Use 2-3 times a week to revitalize hands for a radiant glow
what's included?
6x My Beauty Spot Restoring Collagen Hand Masks
OR
6x My Beauty Spot Hydrating Retinol Hand Masks
Warranty