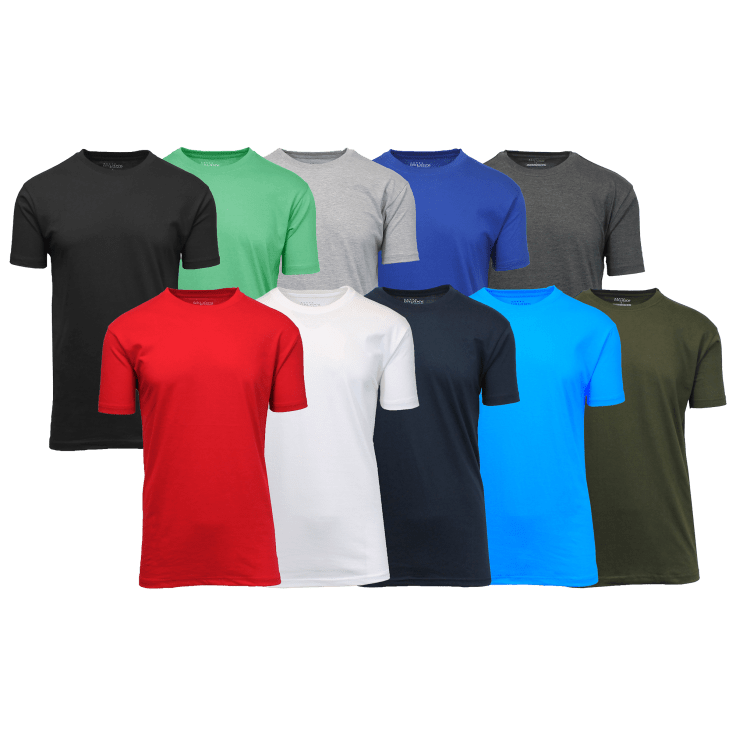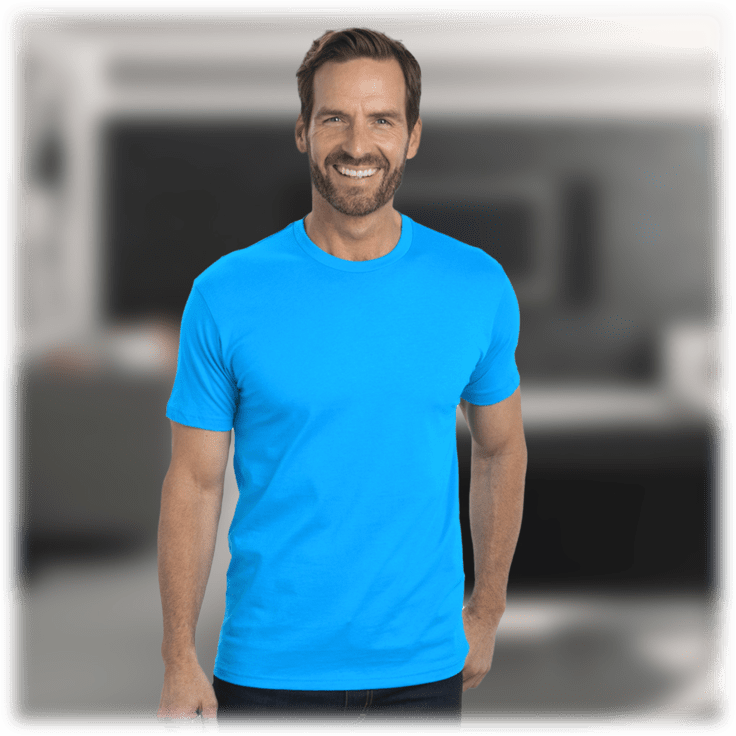 6-Pack: Men's Assorted Short Sleeve Tee
Features
Modern fit design
Tag-less for comfort
Premium soft cotton blend
Double-stitched hem
Duplicate colors are possible
Specifications
Materials: 60% Cotton, 40% Polyester
Care Instructions: Machine Wash Cold
Size:
Small, Chest: 38-40"
Medium, Chest: 40-42"
Large, Chest: 42-44"
X-Large, Chest: 44-46"
2XL, Chest: 46-48"
3XL, Chest: 48-50"
4XL, Chest: 50-52"
5XL, Chest: 52-54"
What's Included?
1 x 6-Pack: Men's Assorted Short Sleeve Tee in selected style
Warranty
Available States
AL, AZ, AR, CA, CO, CT, DE, DC, FL, GA, ID, IL, IN, IA, KS, KY, LA, ME, MD, MA, MI, MN, MS, MO, MT, NE, NV, NH, NJ, NM, NY, NC, ND, OH, OK, OR, PA, RI, SC, SD, TN, TX, UT, VT, VA, WA, WV, WI, WY
Reviews
Verified Purchase
colorful and soft
wish I bought another set in small. They do run large. Will keep my eye out for this deal again!
Written by @Cchells - November 8th 2021
Verified Purchase
Men Assorted Short Sleeve Tee
Written by @nwright49 - November 14th 2021
Verified Purchase
nice product
Written by @rickster1960 - October 16th 2021
Verified Purchase
They feel good and fit good I like it
Written by @geneblue - October 19th 2021
Verified Purchase
all arrived,I'm satisfied.
Written by @biggpapa76 - October 17th 2021
Verified Purchase
Would like a refund or replacement order
I received my 6-Pack T-Shirt order and I am very dissatisfied. The color T-Shirts I received…non of these colors were on the advertisement. If you are sold out of the colors on the advertisement then you should have said so. I did not receive a black t-shirt, navy blue, white or dark blue as advertised. I don't like any of the colors included in my order.
Written by @gloking39 - December 18th 2021
Verified Purchase
I order A 2xx I normaly get 1x butthe2xx is to small will not order any thing agIain
Written by @Grayfox39 - October 25th 2021