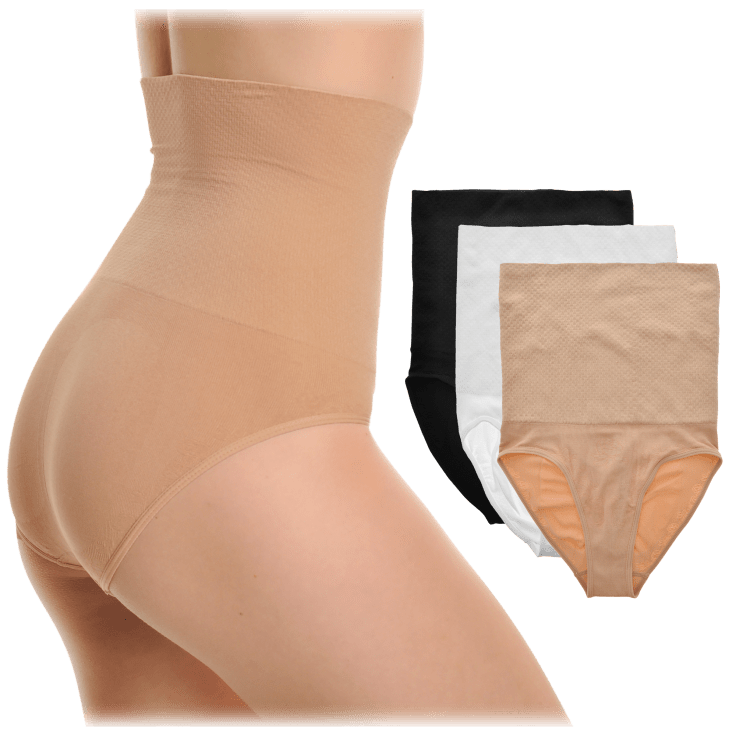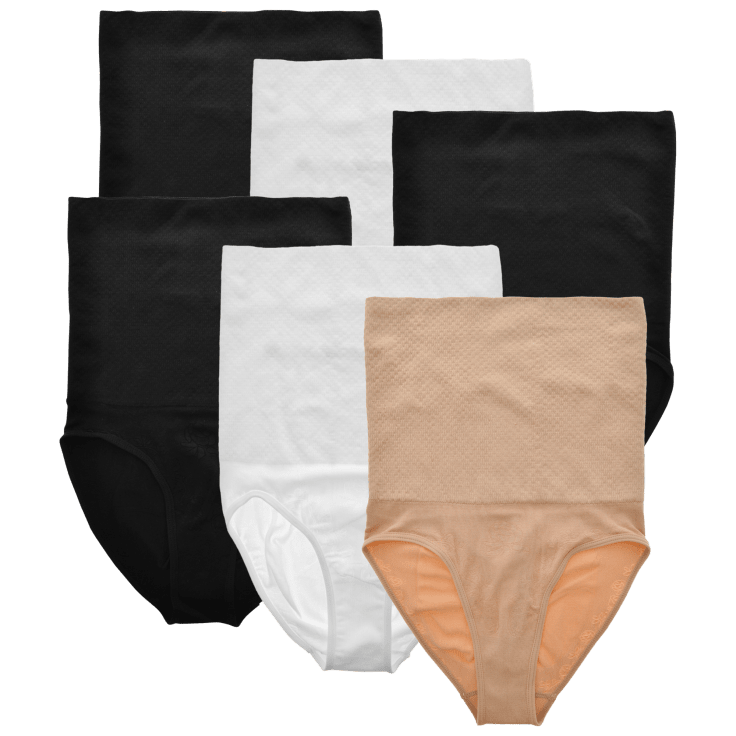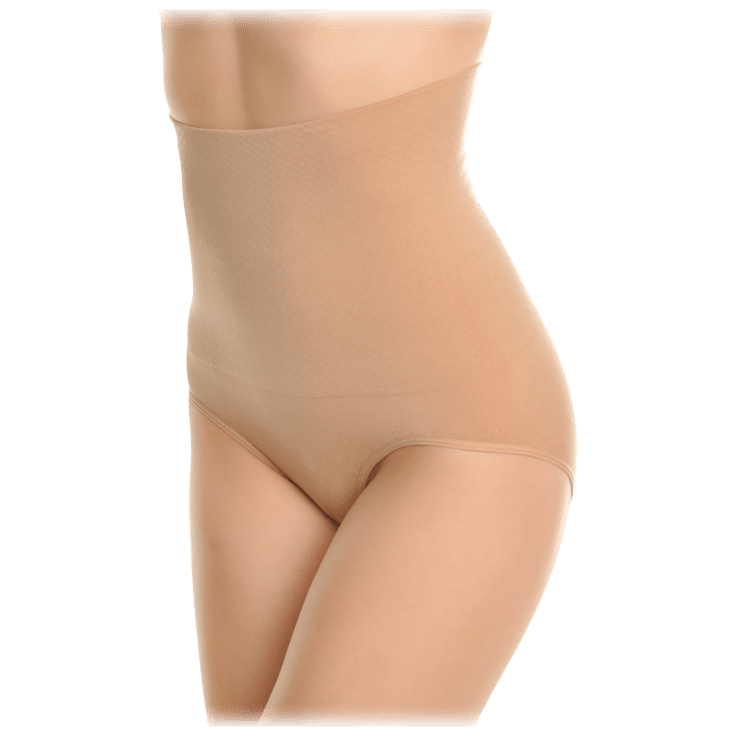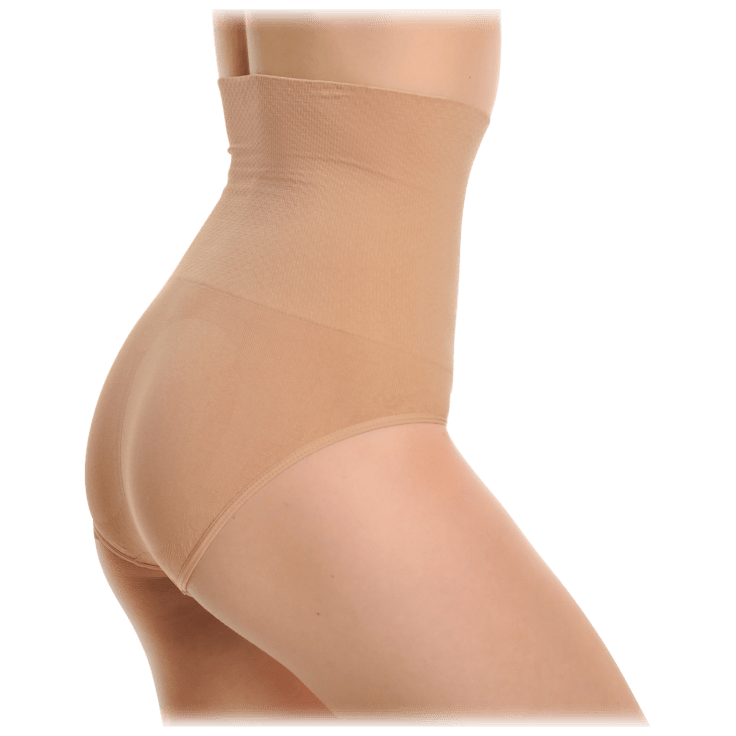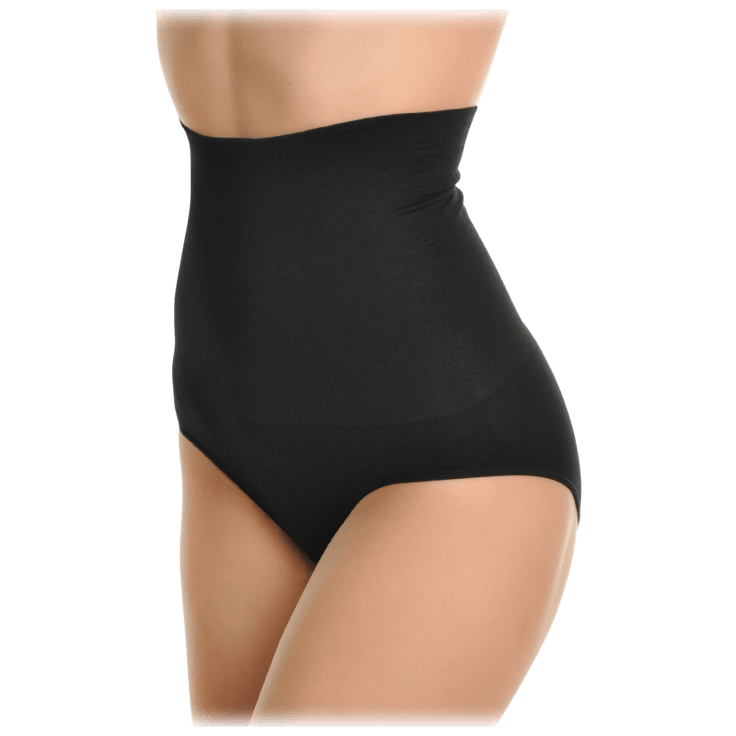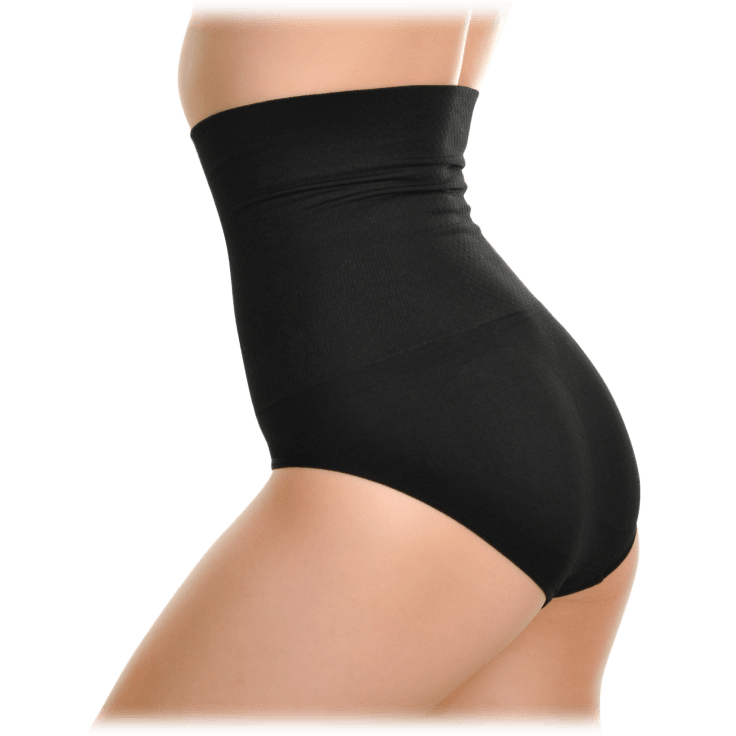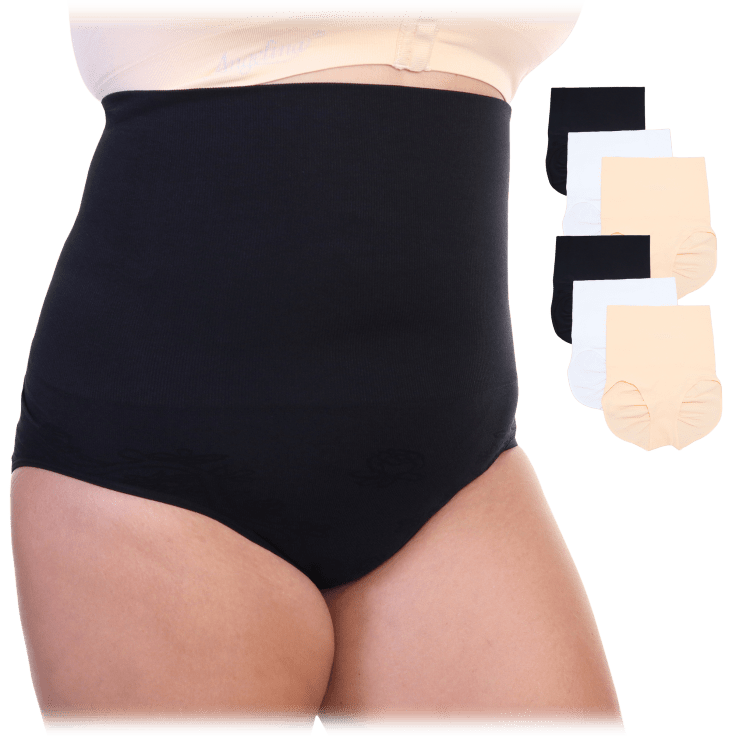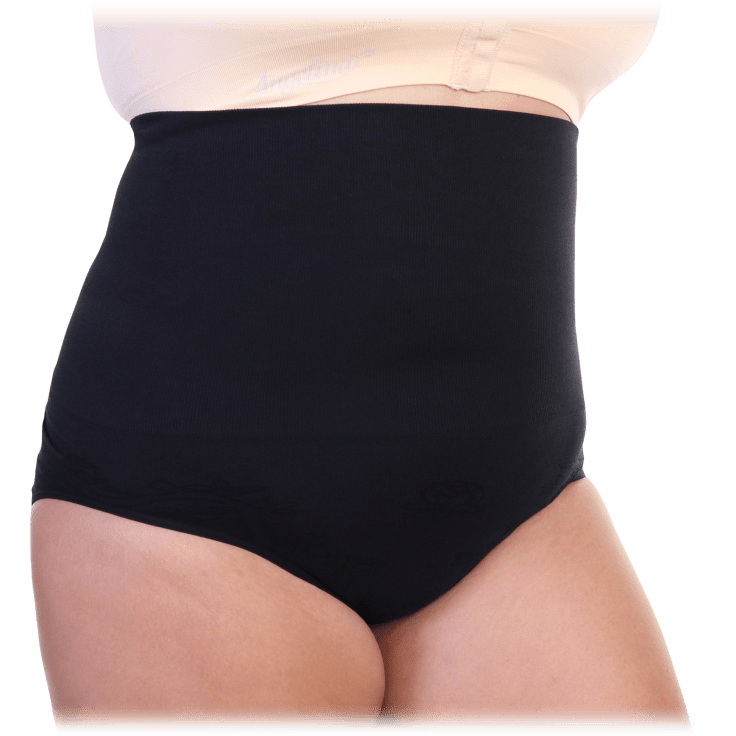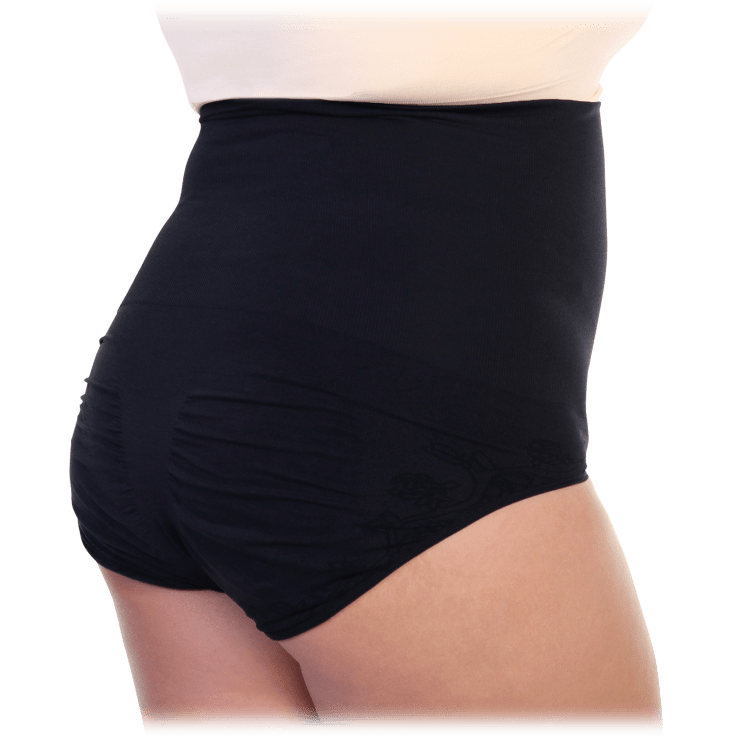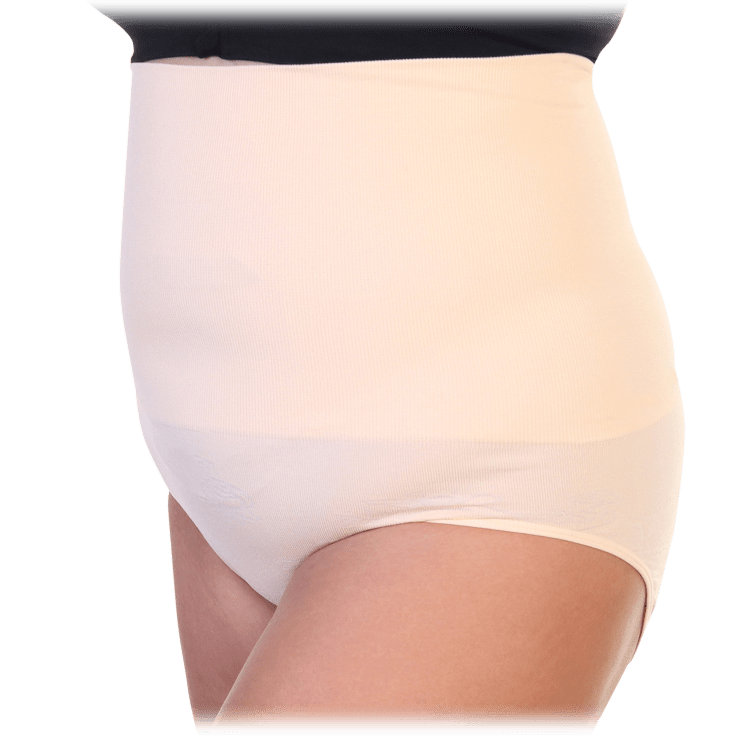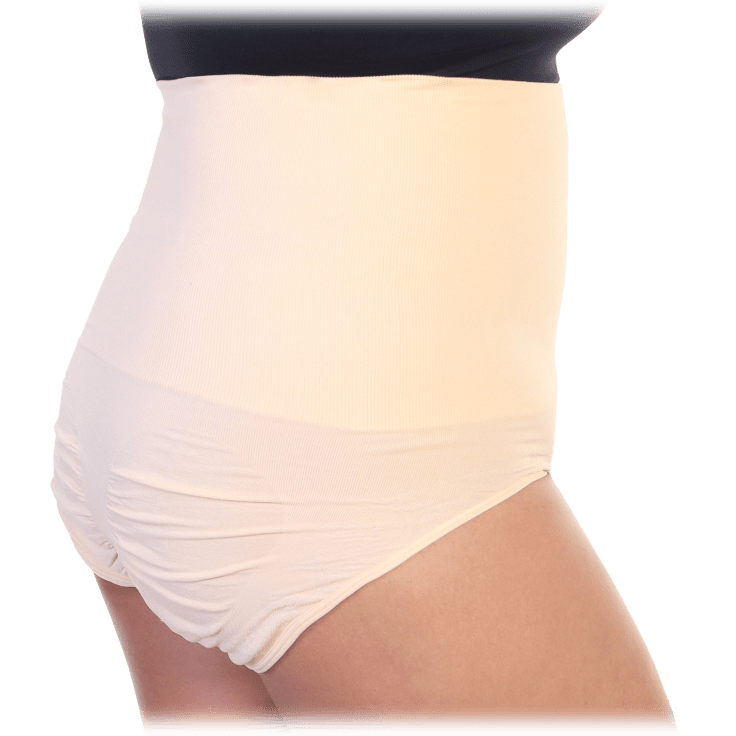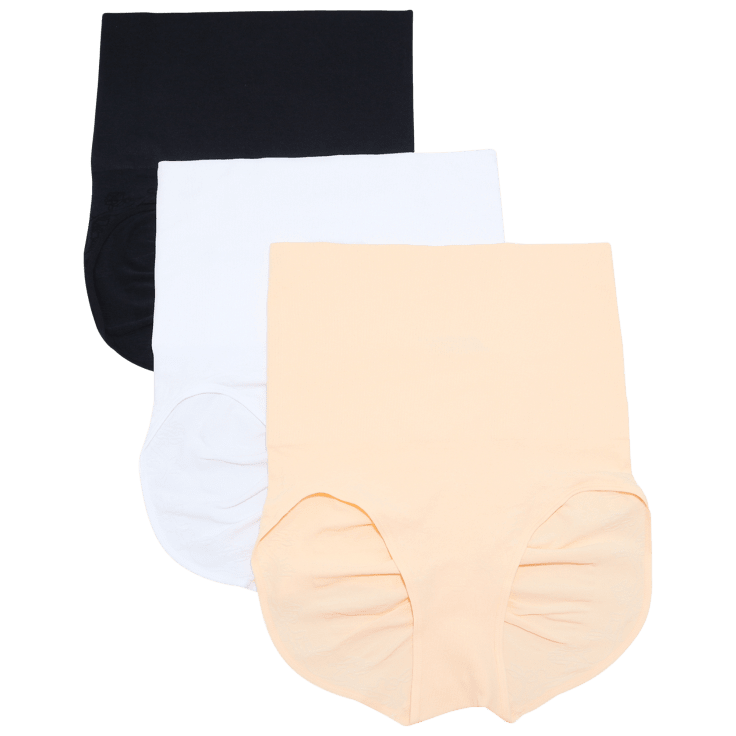 6-Pack: Angelina Seamless Shaper Briefs with Double Layer Waist
Features
These seamless shaper briefs feature a double layer waist to provide slight slimming control of the waist and tummy
They are perfect for smoothing out those little bumps to make a nice lean line underneath tight fitting clothes
They also have a rose print design and a butt-lifting feature
Specifications
Available in a 6-pack value bundle in assorted colors
Comes in sixes:

One size fits most
1X Large-2X Large
3X Large-4X Large

90% Nylon, 10% Spandex
Care Instructions
Included In The Box
1x (6-Pack) Seamless Shaper Briefs

2x Black
2x White
2x Beige
Warranty
Available States
AL, AZ, AR, CA, CO, CT, DE, DC, FL, GA, ID, IL, IN, IA, KS, KY, LA, ME, MD, MA, MI, MN, MS, MO, MT, NE, NV, NH, NJ, NM, NY, NC, ND, OH, OK, OR, PA, RI, SC, SD, TN, TX, UT, VT, VA, WA, WV, WI, WY, AK, HI
Reviews
Verified Purchase
Awesome
I have an abdominal hernia and I'm 63 and cannot have it operated on at this time. Got them today and it really helps it holds it in good and they don't have those metal bands in them like the corset I have been wearing. Plus its double layered on the top part where I needed it to be. Thank you it feels so much better that that corset I've been having to wear. Well worth the money. Thank you so much.
Written by @Ralpnucks - February 24th 2021
Verified Purchase
Great Fit
these have a great fit. the waist does not roll down at all. You don't feel as if you are in a corset at all.
Written by @Foreveryoung1 - September 11th 2019
Verified Purchase
Shaper Briefs
I love my shaper briefs. I been wearing them since I got them. Very comfortable.
Written by @berniej56 - September 6th 2019
Verified Purchase
looks perfect, haven't tried it yet
Written by @Rosalinda28 - October 16th 2020
Verified Purchase
I was quite disappointed shaper briefs thought the front was a little bit high.
Written by @sandimcgill789 - June 1st 2022
Verified Purchase
Stretch Ya right one size fits all only if they are a size zero
I could not get them on, to the top of my legs was as far as they went, all that money & I'm dropping them off at Good Will I checked number 1 I hope that's the worst.
Written by @MUNGA2 - August 2nd 2019
Verified Purchase
One size fits most???most what..size 14 does not fit
I dislike that there is no refund and the marketing clearly states fits most…???..being a 14 is pretty average…but these things do not fit…you should at least prorate a refund of product if customer only tried one pair…I can say I will not be ordering from Morning Save again… several orders with this company…return customers are your bread and butter…retired from 30 of retail mgmt…I never refused a customer a refund or at least a credit…after all the items were a bit pricey and I know a company your size can refund/return and destroy…I am sure the markup would cover not to mention you can write off…
Written by @eebrown - September 8th 2019
Verified Purchase
Bad fit
The waist portion does not stay smooth. It rolls down. Not very comfortable. I wish I can return them.
Written by @jmswan - June 22nd 2019
Verified Purchase
Disappointed
Not what I expected, looks very cheap and small in size, size on package not what I ordered
Written by @ednakelley - October 17th 2019
Verified Purchase
wrong size
They did not fit, they are suppose to be a 1X, there not.
Written by @marylfioresi - October 5th 2019