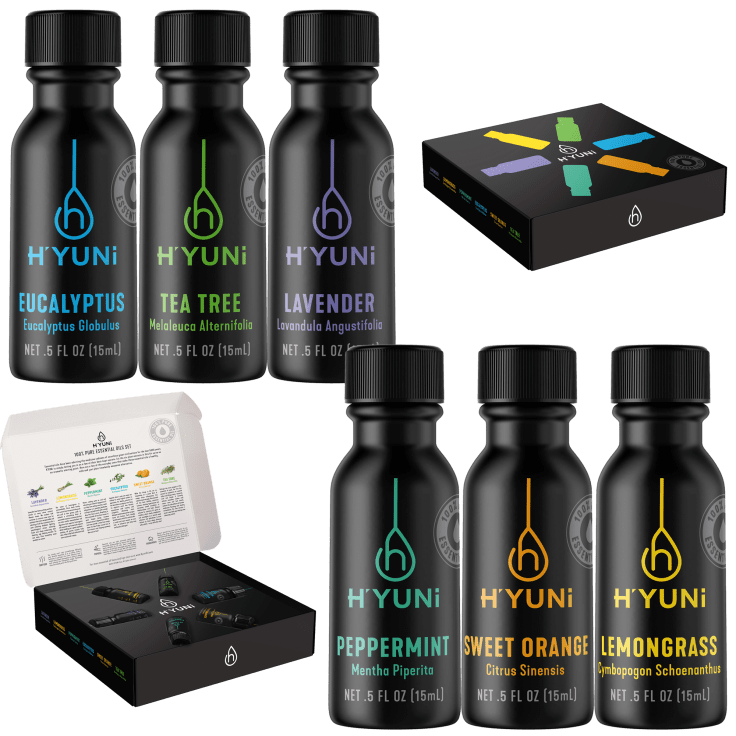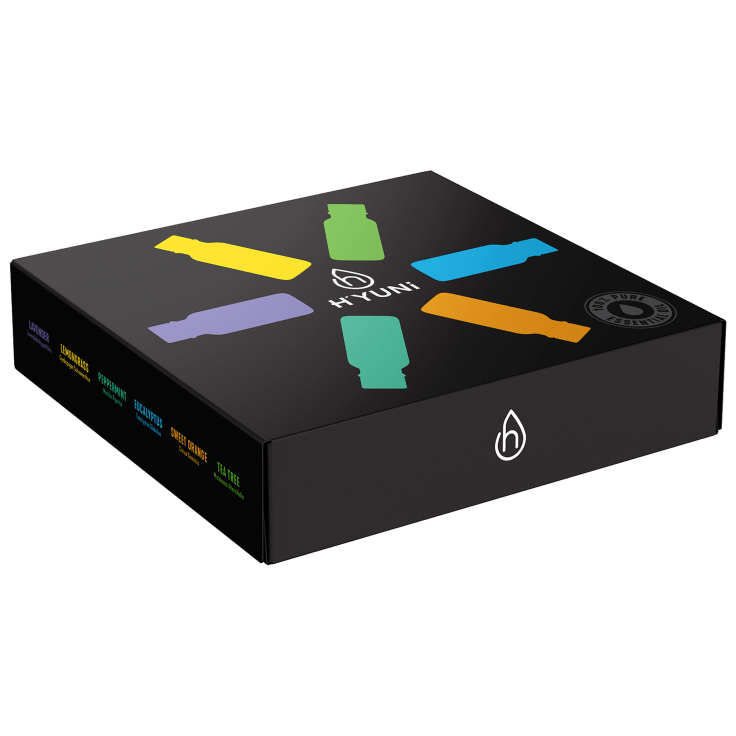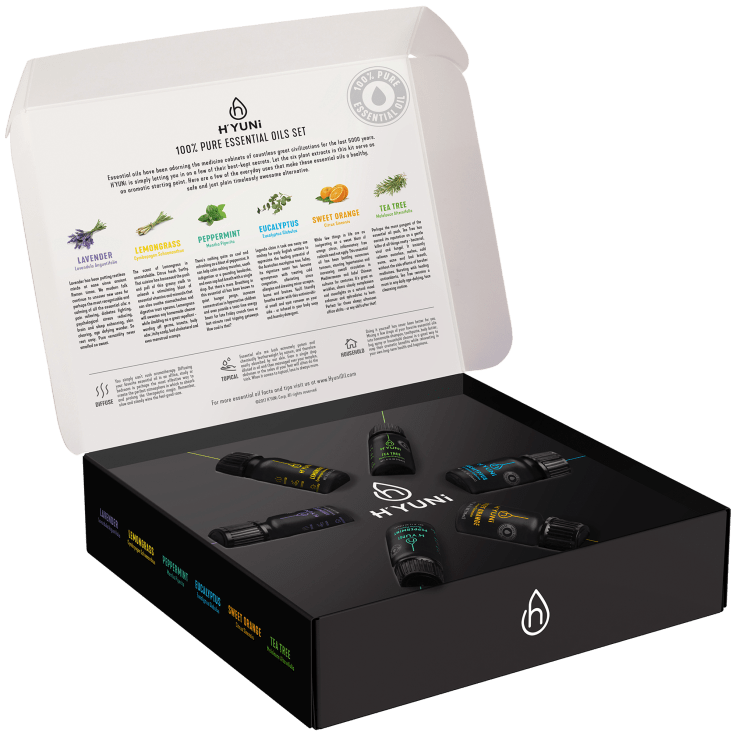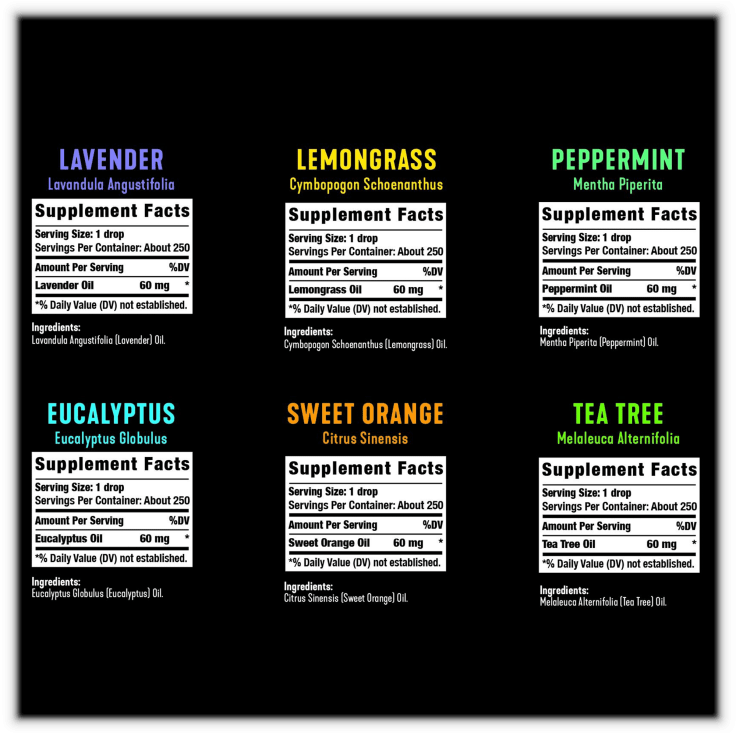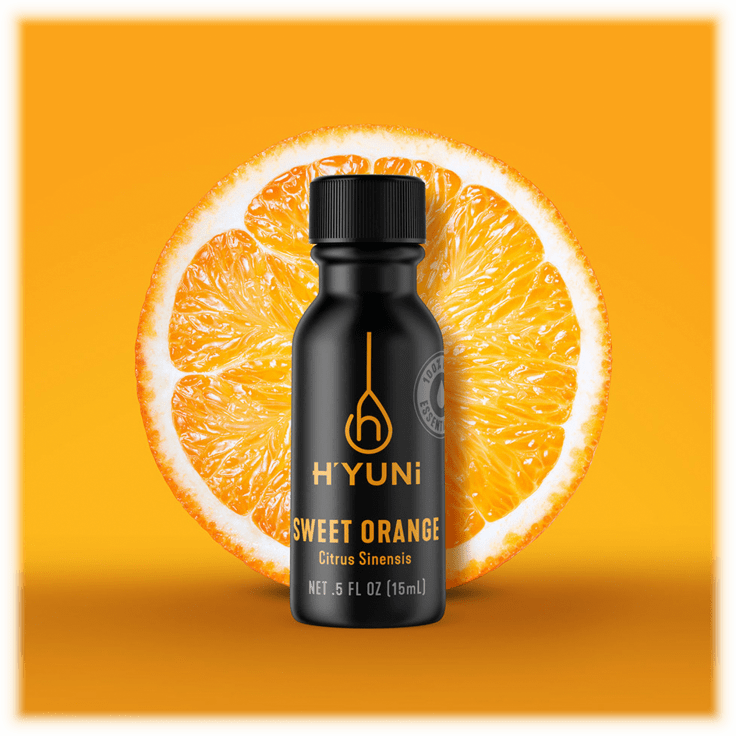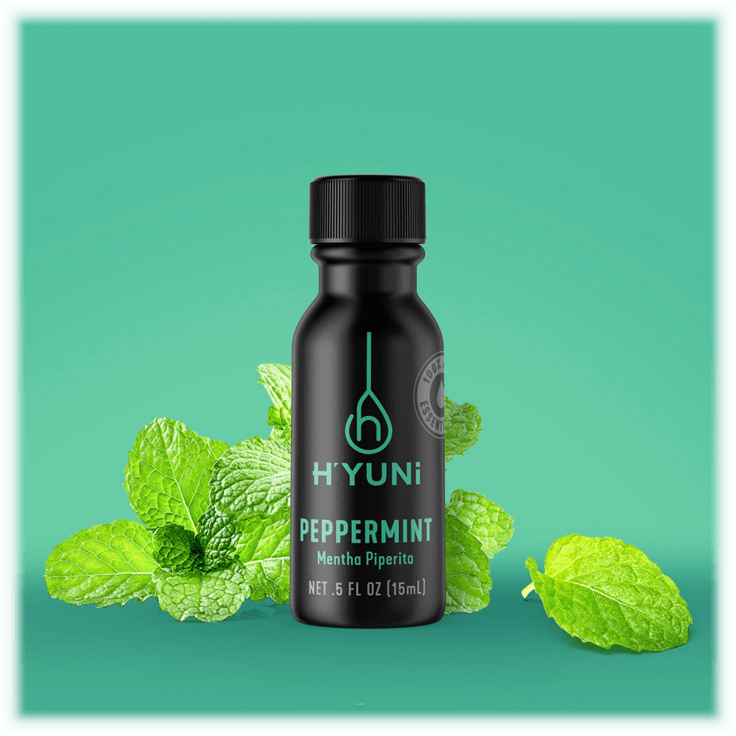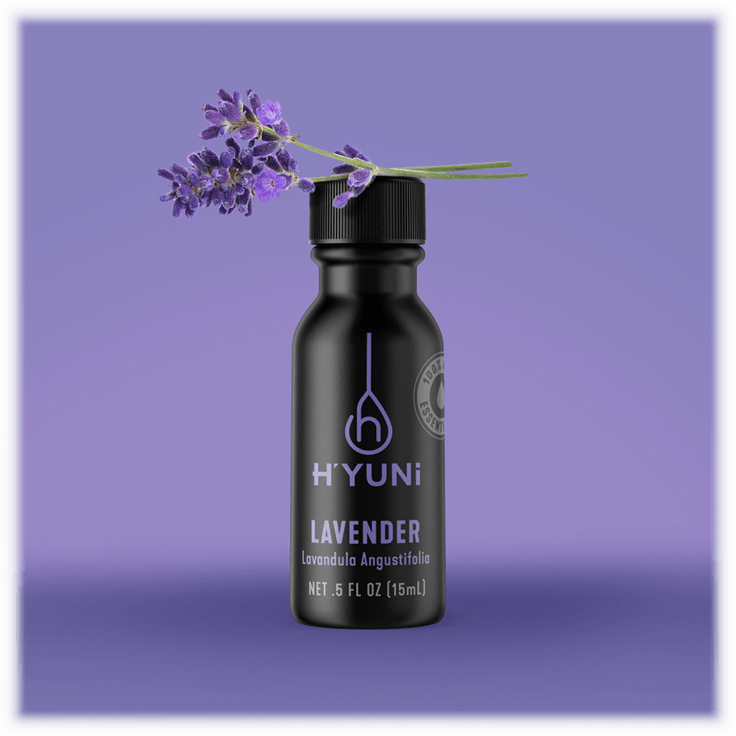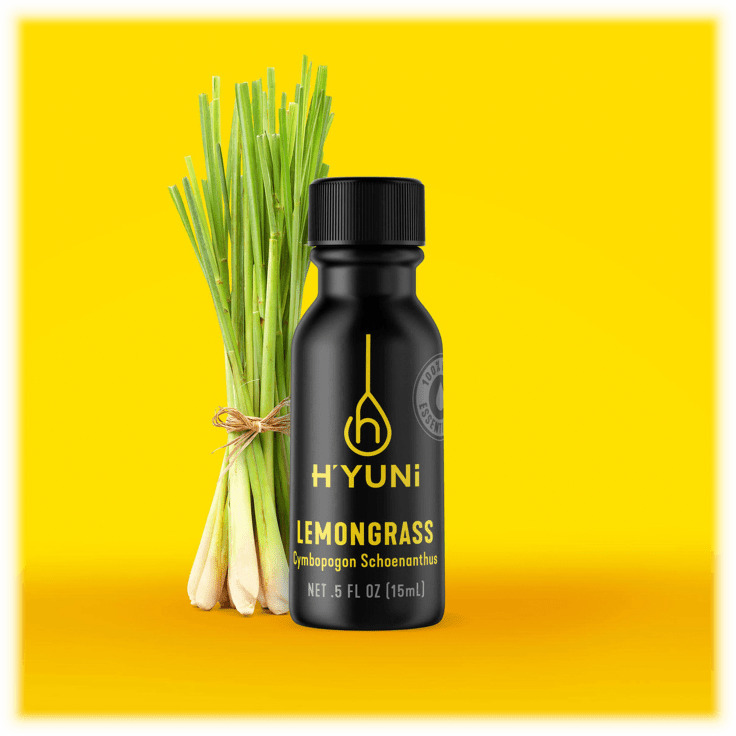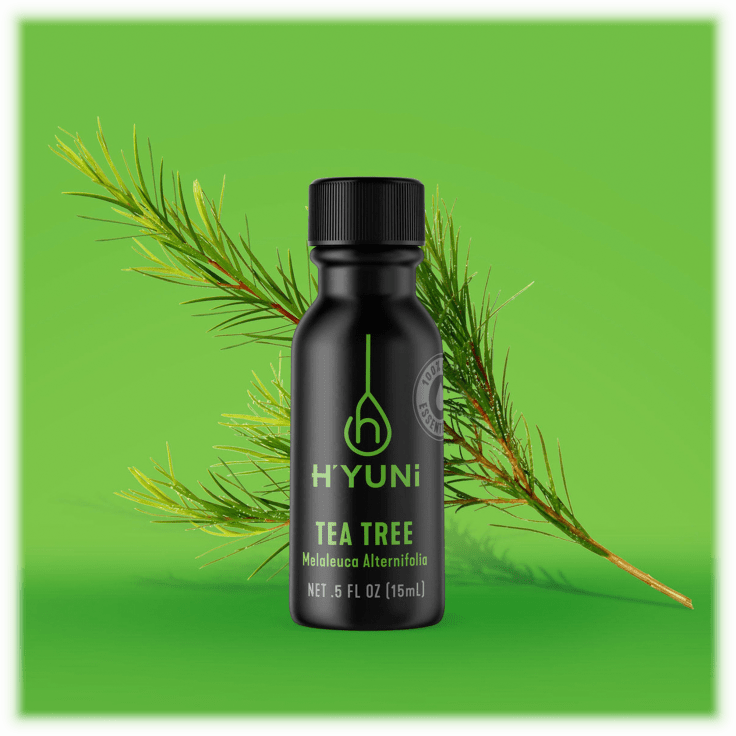 6-Pack: 100% Pure Therapy-Grade Essential Oils by H'YUNi
Ease your mind and warm your heart with these wonderful, essential oils.
Features
This set includes 6 bottles of essential oils: lavender, tea tree, sweet orange, eucalyptus, lemongrass, peppermint
100% Pure therapy-grade essential oils
Can be used as a natural fragrance for the body, for personal care products, or household cleaning products
Can be used with an essential oil diffuser
Mix the essential oils to create unique scents
Set Includes:
LAVENDER: Natural fragrance that can reduce anxiety and stress
TEA TREE: Packed with antioxidants to help keep skin looking and feeling youthful
SWEET ORANGE: Provides a boost of citrus energy to help get through the day
EUCALYPTUS: Provides relief from illnesses like the common cold
LEMONGRASS: Can aide digestion and help calm uneasy stomachs
PEPPERMINT: Freshens breath naturally and can provide relief from stubborn headaches
Specifications
Package Dimensions: 9.8" L x 8.5" W x 1.5" H
Package Weight: .83
Bottle size: 15ml
Made in the USA
INCLUDED IN THE BOX:
1x 15ml Bottle of Lavender Essential Oil
1x 15ml Bottle of Sweet Orange Essential Oil
1x 15ml Bottle of Tea tree Essential Oil
1x 15ml Bottle of Eucalyptus Essential Oil
1x 15ml Bottle of Lemongrass Essential Oil
1x 15ml Bottle of Peppermint Essential Oil
Warranty
Estimated Delivery Date
Monday, March 2nd - Friday, March 6th
Reviews
Verified Purchase
Written by @auntbarbb13 - November 3rd 2019
Verified Purchase
Seem good
Haven't used yet. Smell good. Bottles not tightly closed and so could smell the aroma without opening package. Not to mention not getting 15ml in each bottle cuz some leaked out. Please tighten your caps. Wasted oil in the box plus not getting all I paid for.
Written by @lpadach - October 31st 2019
Verified Purchase
the lasting scent of the oils
Written by @lourensteward - October 16th 2019
Verified Purchase
A great deal on this product
Written by @kenadams - October 3rd 2019
Verified Purchase
Arrived early
Thank you for the early delivery could not have gotten it any earlier LOL thank you morningsave
Written by @MarthaNorris31 - July 10th 2019
Verified Purchase
Please load more oils to the online site these Hyuni essential oils are wonderful i tried the lavender first !
Written by @MsNelBoo - June 29th 2019