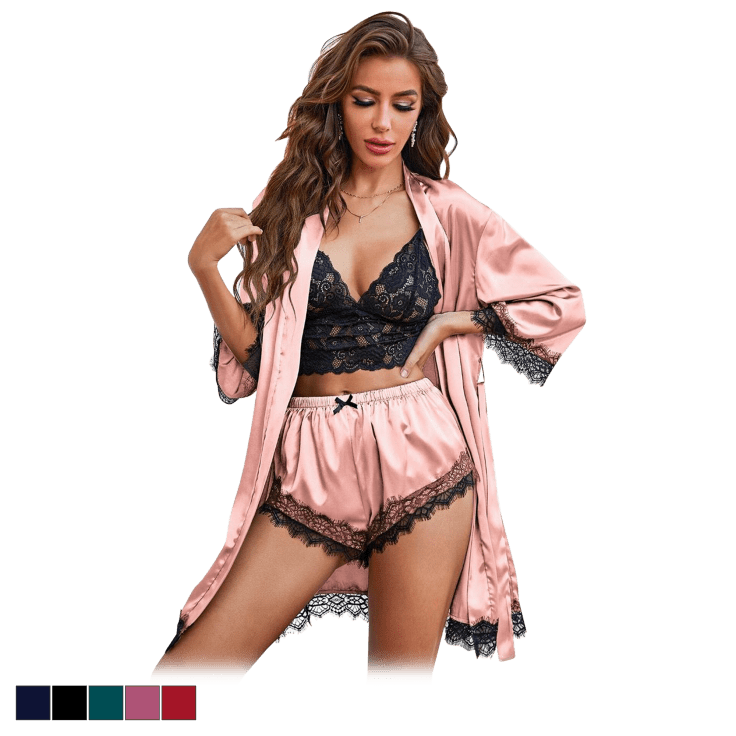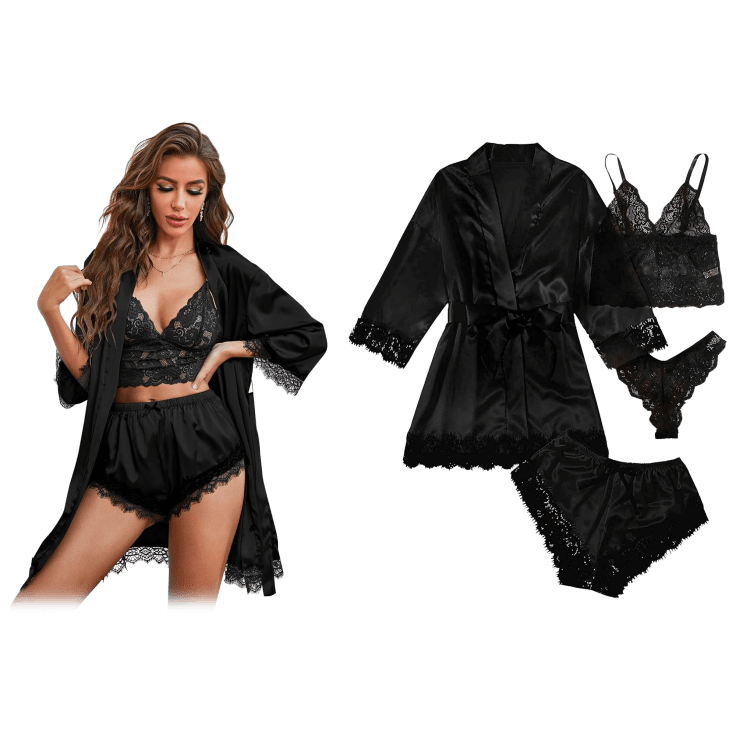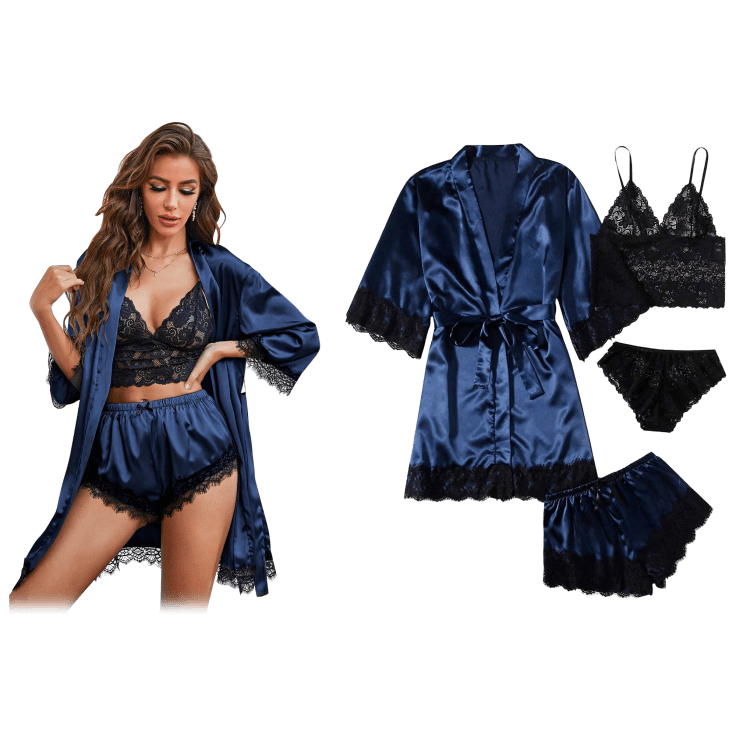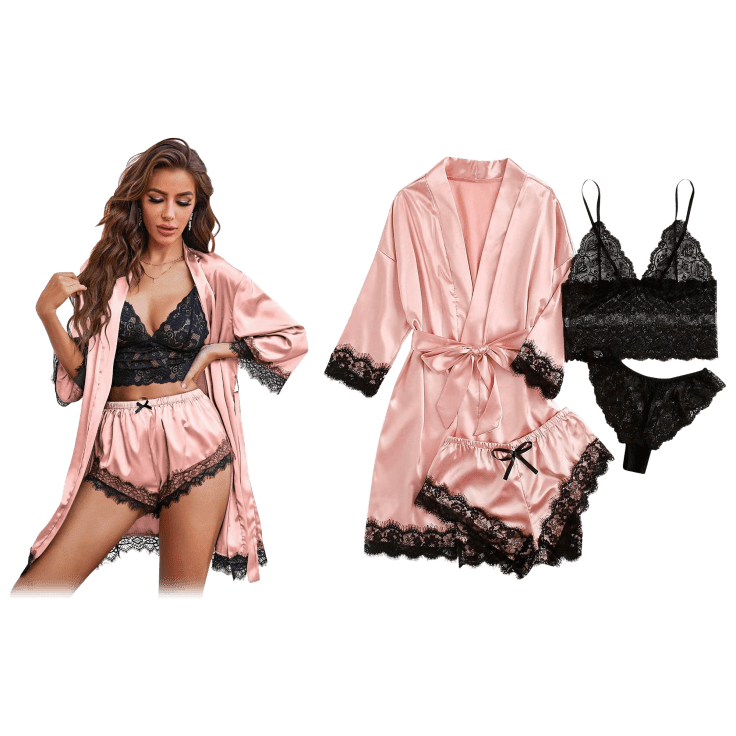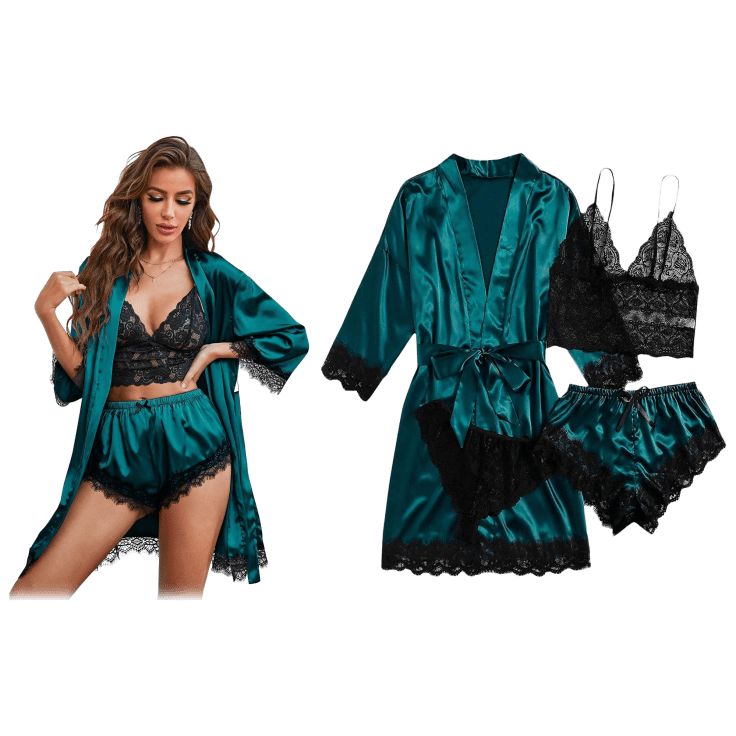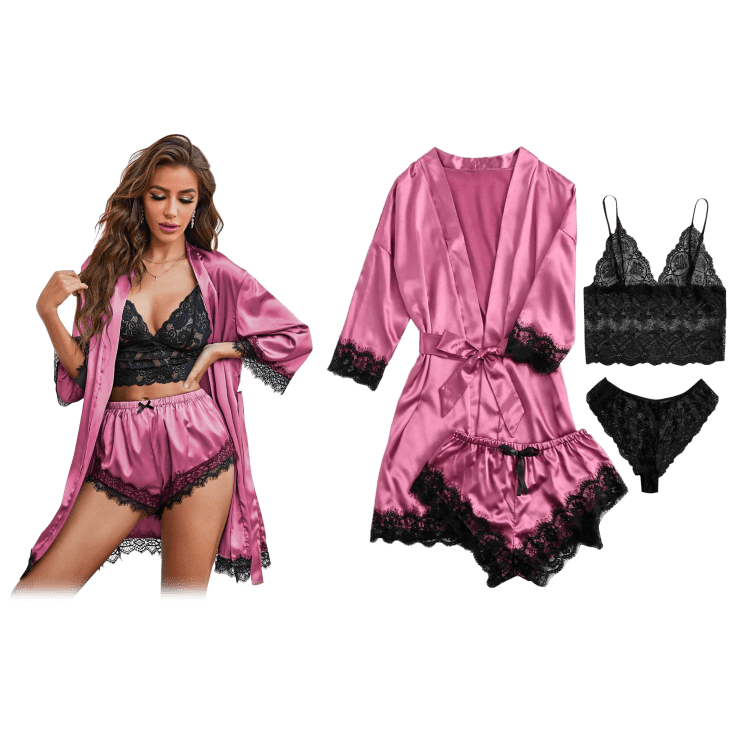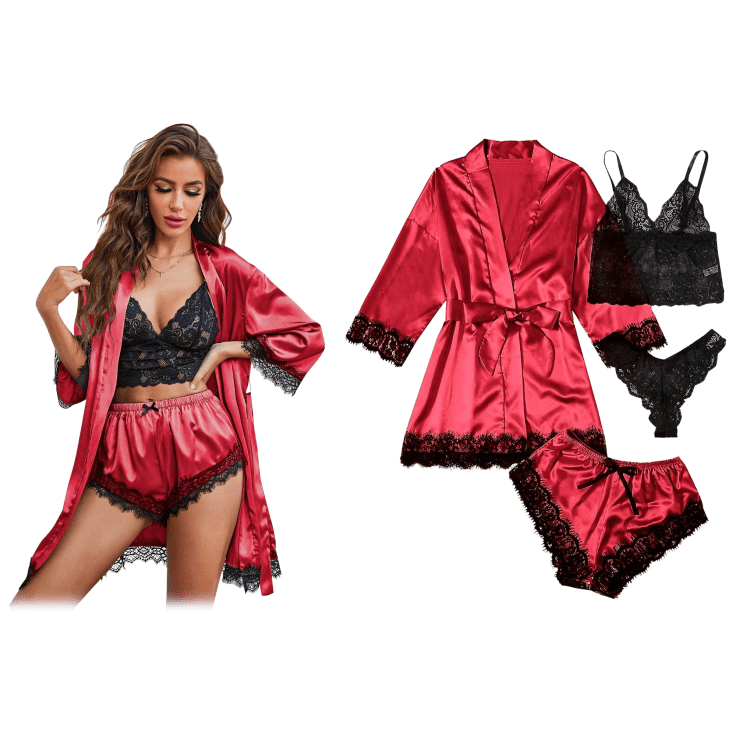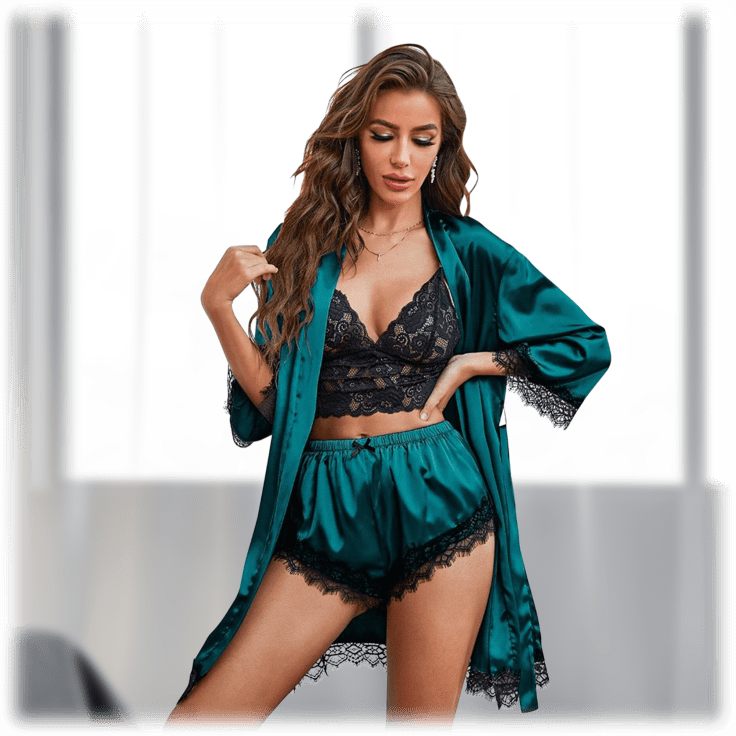 4-Piece: Ciana Women's Lace Satin Pajama Lingerie Set
Features
Made of soft and flexible fibers, making this set great for close-fitting wear
Slim style to show off your curve
Set includes a robe, bra, panties, and shorts
The perfect choice for a romantic night or just a comfortable night in
Available in multiple colors including Rose, Red, Deep Blue, Emerald Green, Black, and Magenta
For best fit, we recommend sizing up one size
What's Included?
1x 4-Piece: Ciana Women's Lace Satin Pajama Lingerie Set in the color and size of your choice

1x Ciana Robe
1x Ciana Bra
1x Ciana Panties
1x Ciana Shorts
Warranty
Available States
AL, AZ, AR, CA, CO, CT, DE, DC, FL, GA, ID, IL, IN, IA, KS, KY, LA, ME, MD, MA, MI, MN, MS, MO, MT, NE, NV, NH, NJ, NM, NY, NC, ND, OH, OK, OR, PA, RI, SC, SD, TN, TX, UT, VT, VA, WA, WV, WI, WY
Reviews
Verified Purchase
KMADC lingerie
Absolutely gorgeous! Fits perfectly! I love it! I should have purchased all of the colors!
Written by @KMADC - May 21st 2022
Verified Purchase
Really nice and soft not itchy lace,love it
Written by @LPACETTI64 - August 26th 2022
Verified Purchase
Written by @DeborahJavobs - June 4th 2022
Verified Purchase
Beautiful color. Small size.
I ordered a large which was a good idea, am a medium. The pjs fit just about right. I will not be drying in the dryer. The robe it 2 sizes too small, it not a large at all, barely a size small which ruins the ensemble.
Written by @ZenaidaOrozco - May 21st 2022
Verified Purchase
Two sizes in one pack
I bought largest size. Disappointing the robe is smaller size can't close, panties didn't fit smaller size
ONLY THE LARGER SHORTS FIT & THE BRA. Must say all items should fit. No more chances purchaseing clothing again. This one time ruined clothing purches for me.
Written by @JudithBlackman - June 9th 2022
Verified Purchase
Order this item at your own risk!
Robe and short sizing is good but I can't believe the lace panties and cami sizes! I ordered 2 sets
(L) and (2x) the panties and camis were both more fitted for (xsm - sm)So half of each set is worthless! It's not worth it to return the items, I'll just find replacements for the cami and panties!
SMH!
Written by @donnadjjackson - May 28th 2022
Verified Purchase
Too small
This set run extra small 2x look like a extra small
Written by @gellis - June 14th 2022
Verified Purchase
not my size
it is very pretty but 2x was a med
Written by @josborn60 - August 31st 2022