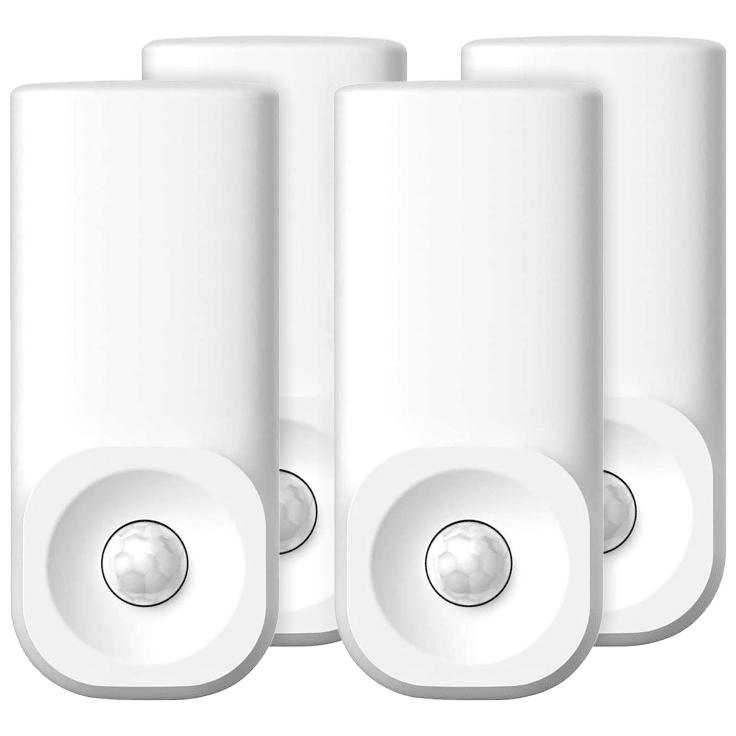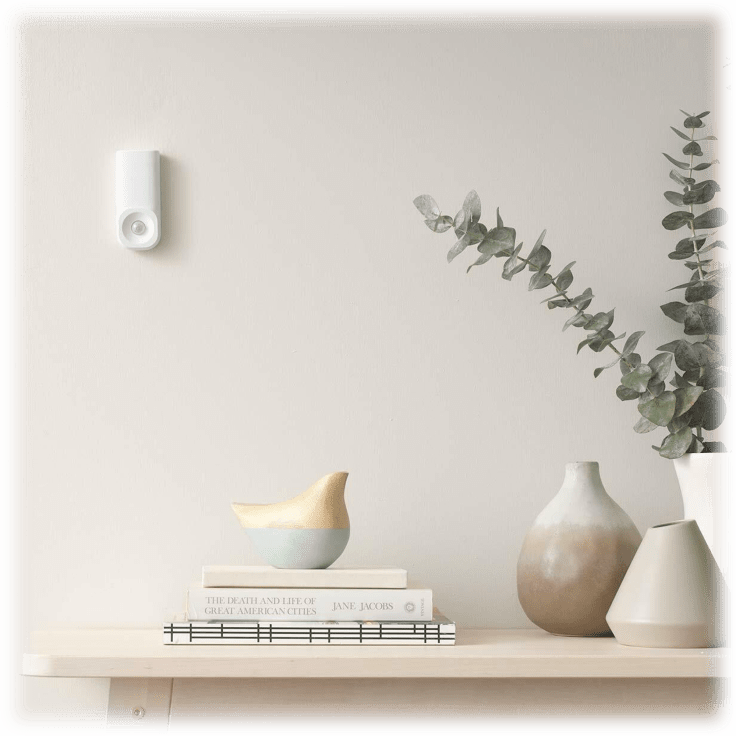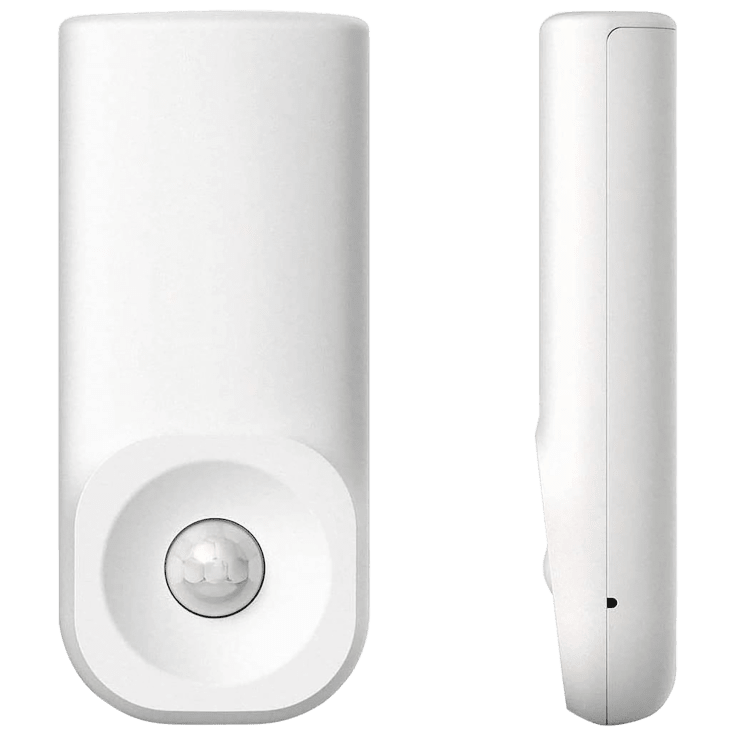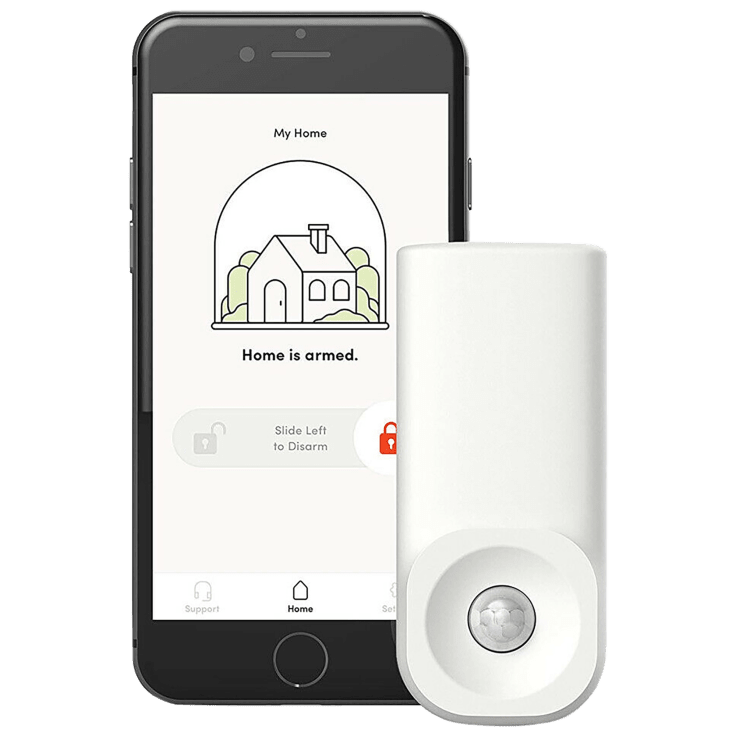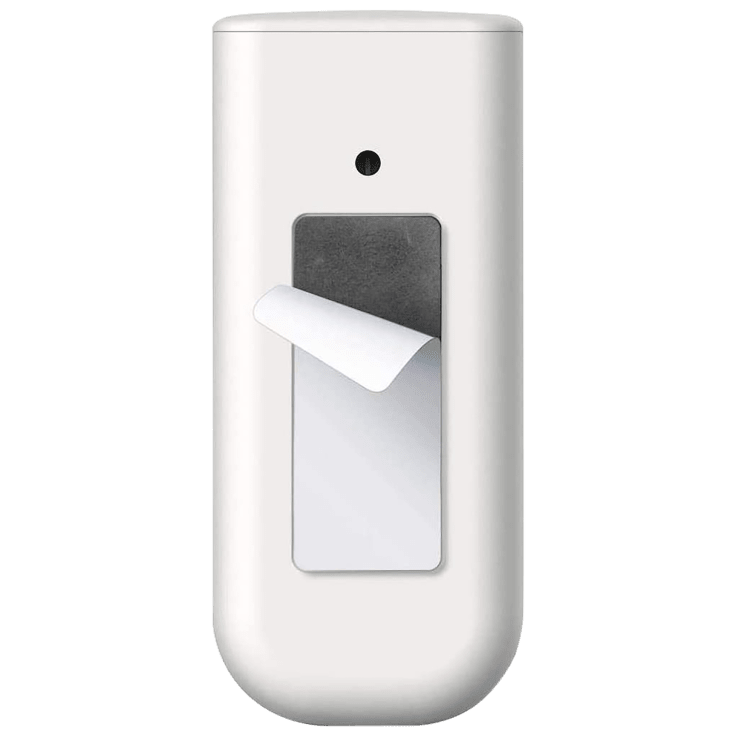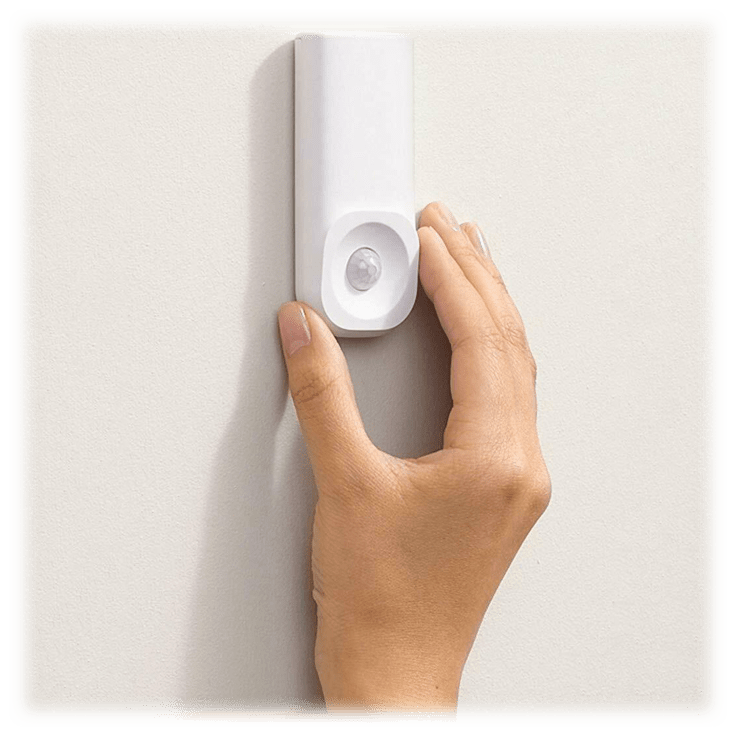 4-Pack: Kangaroo Home Security Motion Sensors
Features
All you need for a safer home is our Motion Sensor and free app
A simple but effective home security system, our wireless Motion Sensor detects household disturbances and sends an alert directly to your phone or contacts emergency services
Specifications
Detects motion up to 15 feet (4.6m) away
Peel-and-stick installation
No hub required, Connects seamlessly to your home WiFi network
Built-in pet rejection for pets up to 2' 4" (0.7m) tall
Sends alerts to you, members of your household, or your neighbors if motion is detected
Pro-monitoring enables the alerts to be automatically sent to emergency services
The alert response can be customized via the Kangaroo Security app
Motion sensing (120° field of view, up to 15ft away)
Tamper detection
Size Per Sensor: 3.55" x 1.55" x 0.7" (90mm x 39mm x 18mm)
Weight Per Sensor: 2.37 oz (67.2g)
Total Weight: 9.48 oz
Color: White
Battery: 2 x AA batteries (included) Up to 1-year battery life
Operating temperature: -5°C to 50°C
Product Requirements
Wi-Fi 802.11 a/b/g/n, 2.4GHz (WEP, WPA, or WPA2 encryption) compatible router
Mobile device with iOS 10.0 and above or Android 5.0 and above
Active Internet and cellular connections are required on the mobile device
Alarm monitoring service requires a subscription
For indoor use only
Apps
What's Included?
4x Kangaroo Motion Sensors
8x AA Batteries (2 Per Sensor, Included)
Warranty
Reviews
Verified Purchase
Easy and excellent app
Written by @cg2021 - March 29th 2021
Verified Purchase
They work pretty good, good range. Siren not loud enough.
Written by @Dmc195268 - May 3rd 2021
Verified Purchase
No good, could not get them to work for nothing
Written by @wilson88 - June 25th 2021
Verified Purchase
NOT DELIVERED HERE Not Here
I did not receive it…please advise me where I need to call so I can find out what apt it was actually sent to. Please contact me ASAP!!!
Written by @dscall - May 14th 2021