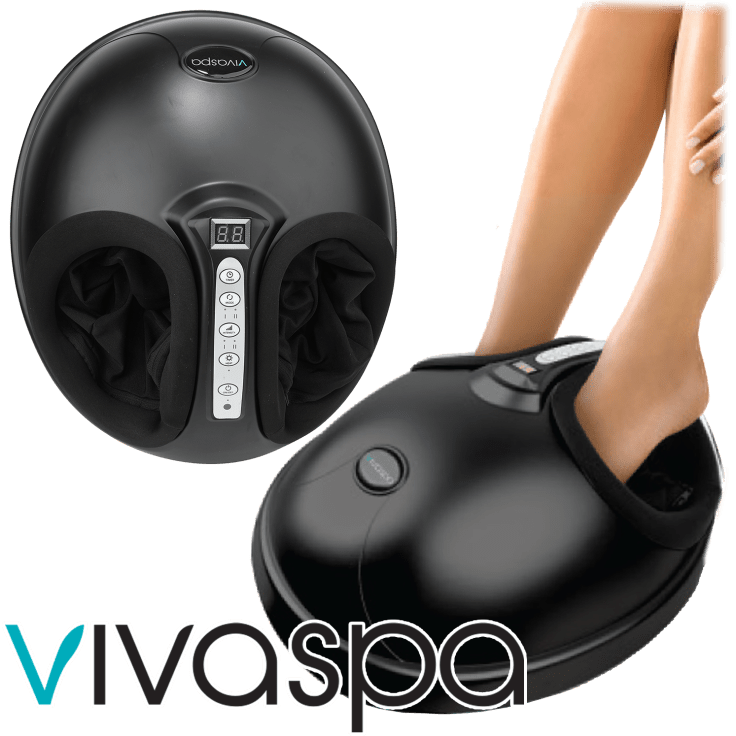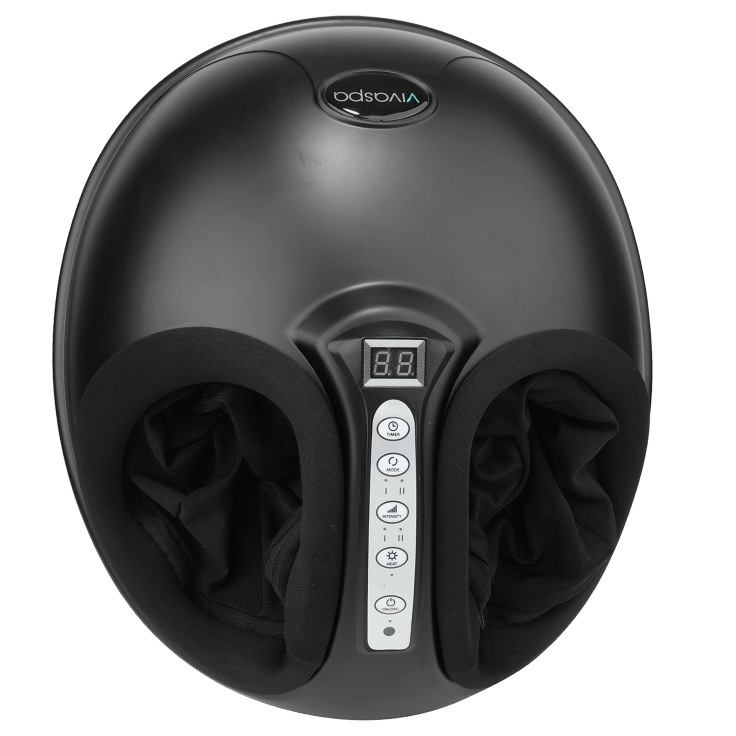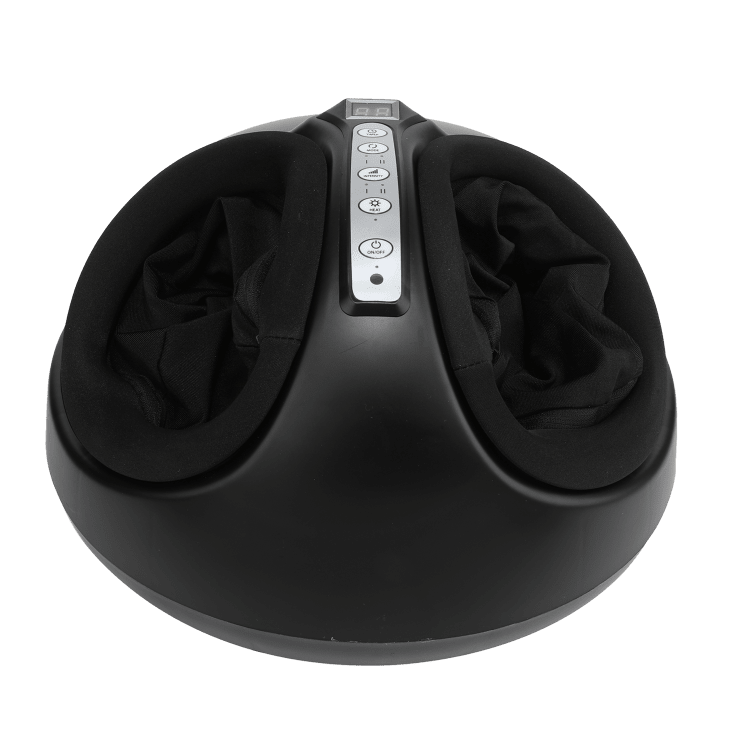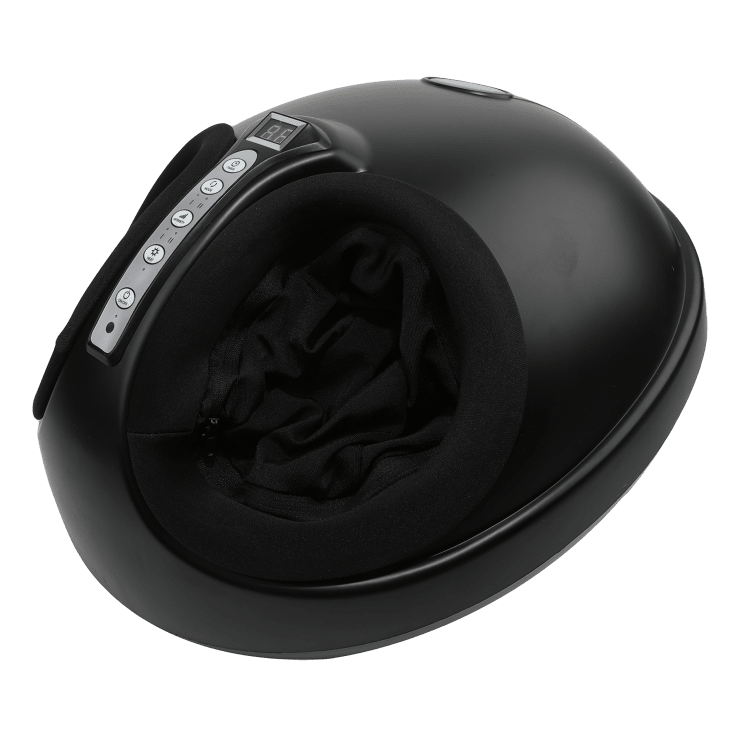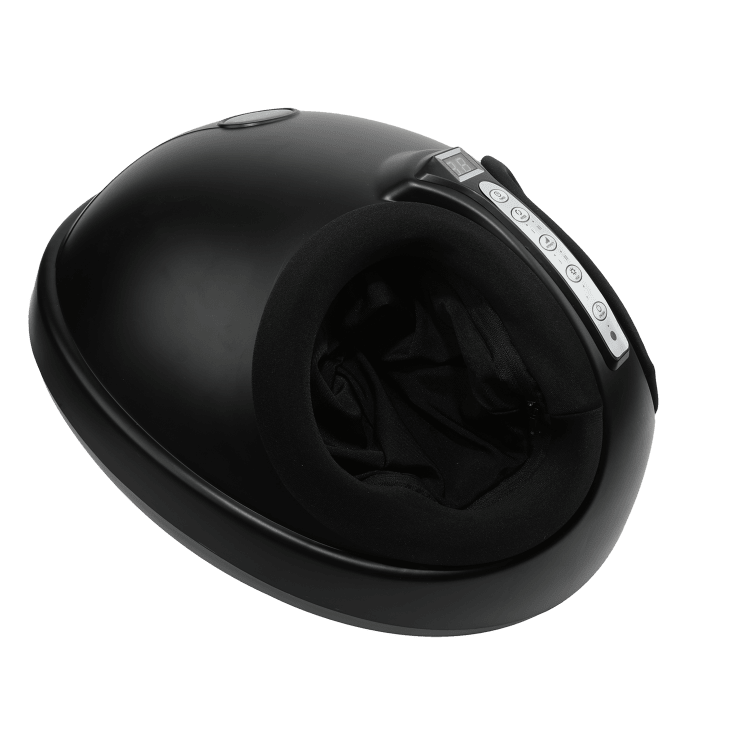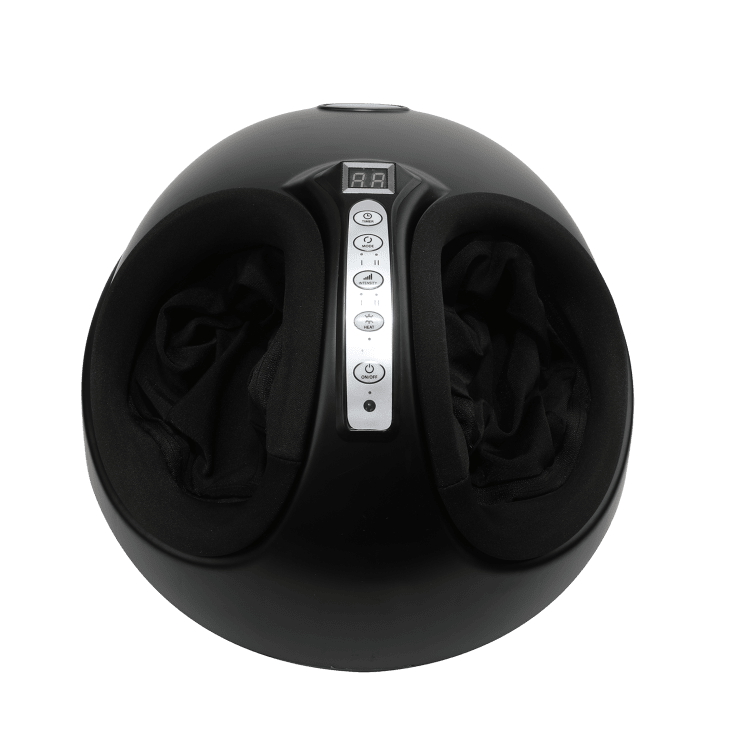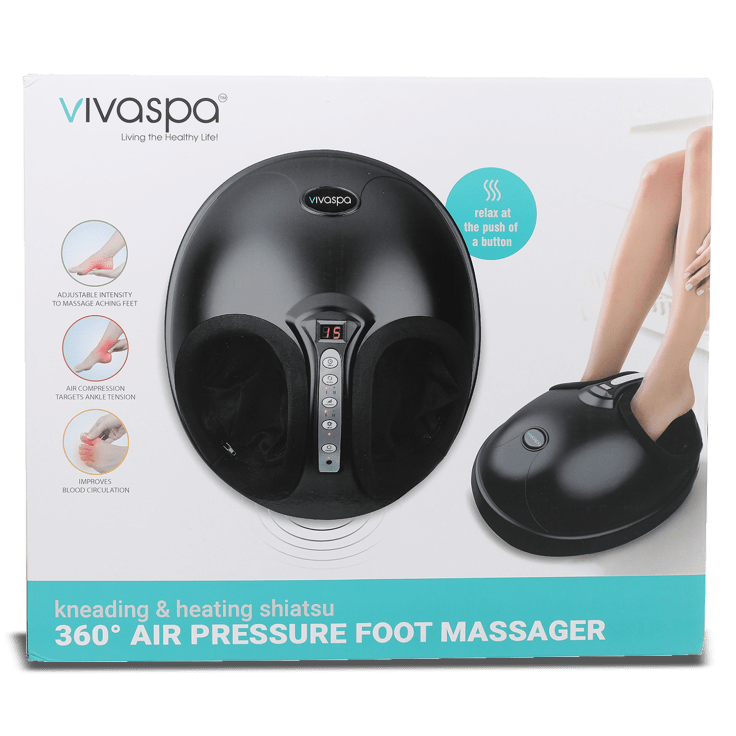 VivaSpa Shiatsu Air Pressure Foot Massager with 360 Degree Heat and Kneading
Features
Relax after a long day with an at-home massage. The air compression targets ankle
tension, the adjustable intensity massages your feet and improves circulation.
Wireless Remote Control
Washable Foot Sleeves
LCD Display & Massage Nodes
Portable & Stylish Dome Shaped Design
SWITCHING MODES
By pressing the Mode Button on the massager
or on the remote you can choose among three
different massage modes. Each mode offers
varying treatment depending on your needs.
MODE 1
This mode provides the most complete massage
experience. You will feel the massage pads rolling,
kneading and gently scratching your heels, front soles
and arches. In addition you will feel some air
compression treatment for your ankles.
MODE 2
This mode focuses primarily on treatment for the
arches and front soles with only light treatment for the
heels.
MODE 3
This mode consists primarily of treatment for the
ankles with heavy emphasis on compression.
Specifications
Rated Power: 40W
Rated Voltage: 110-250V
Timer: 5-30 minutes
INCLUDED IN THE BOX
1 x MS-1600 Kneading & Heating Shiatsu 360° Air Pressure Foot Massager
1 x User's Manual
1 x Warranty Card
Warranty
Estimated Delivery Date
Friday, August 21st - Tuesday, August 25th