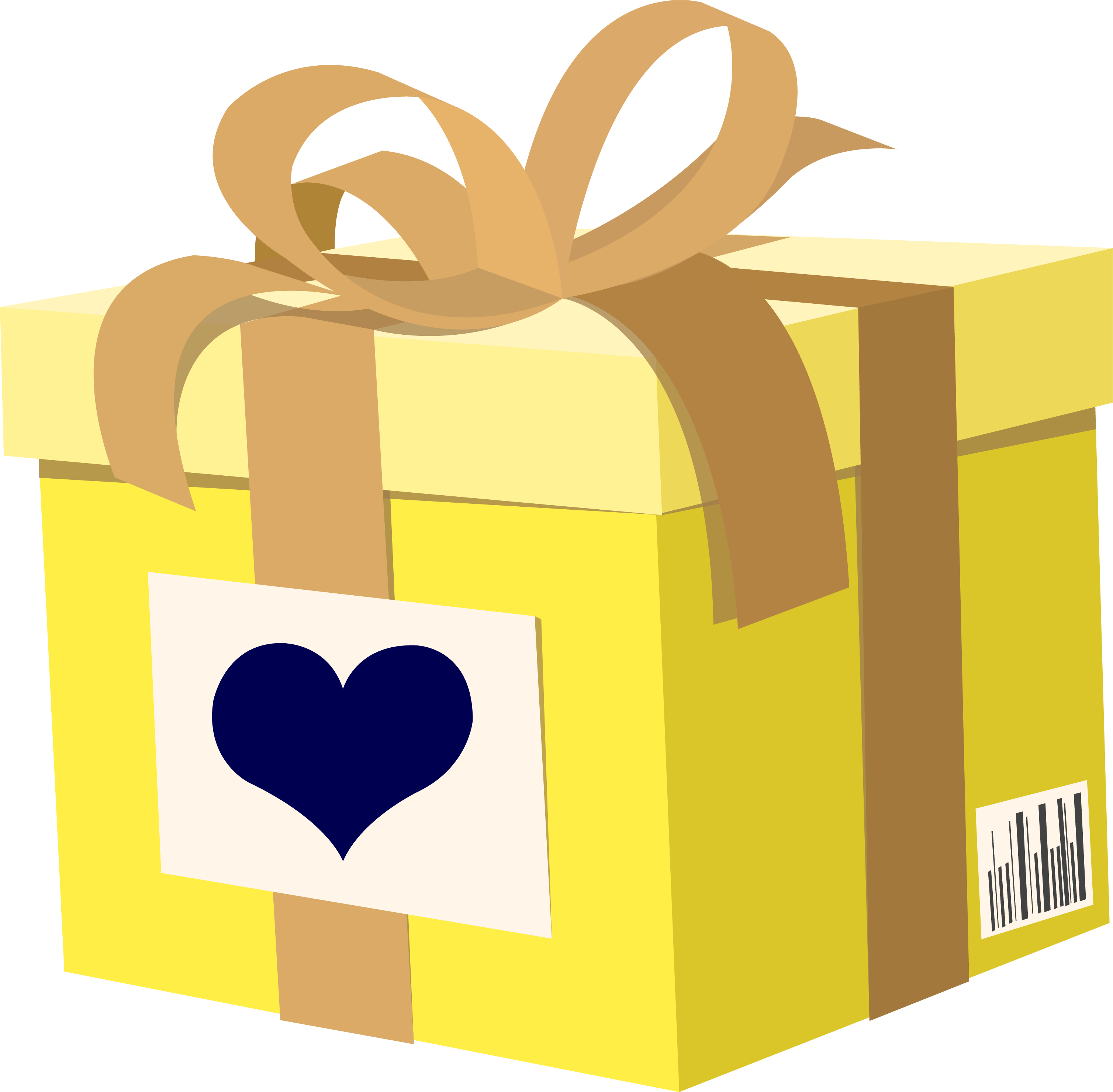 Send

this as a gift

When placing your order, you can use a different delivery address to send a gift to friends or family. After your order is placed, you can email a gift message to let your friends and family know your gift is on the way.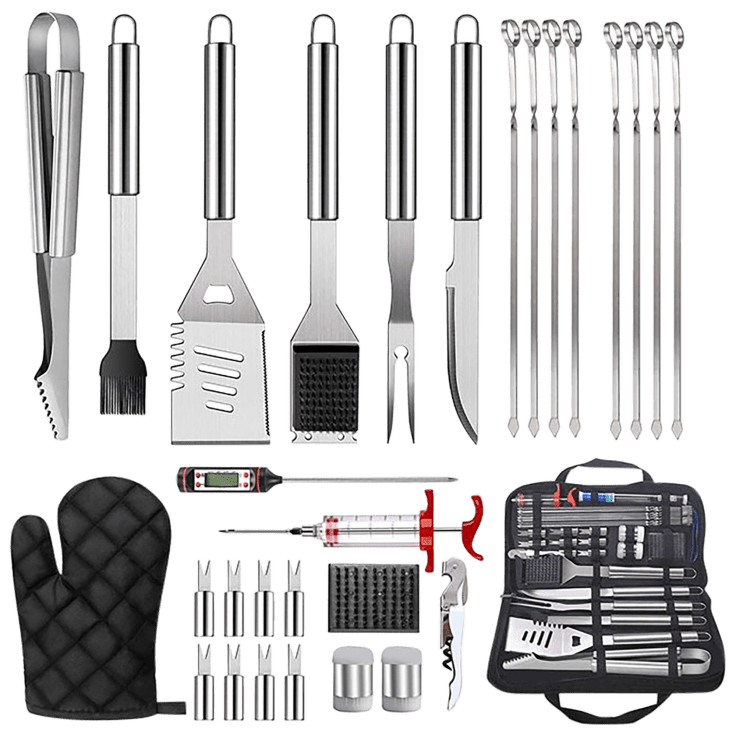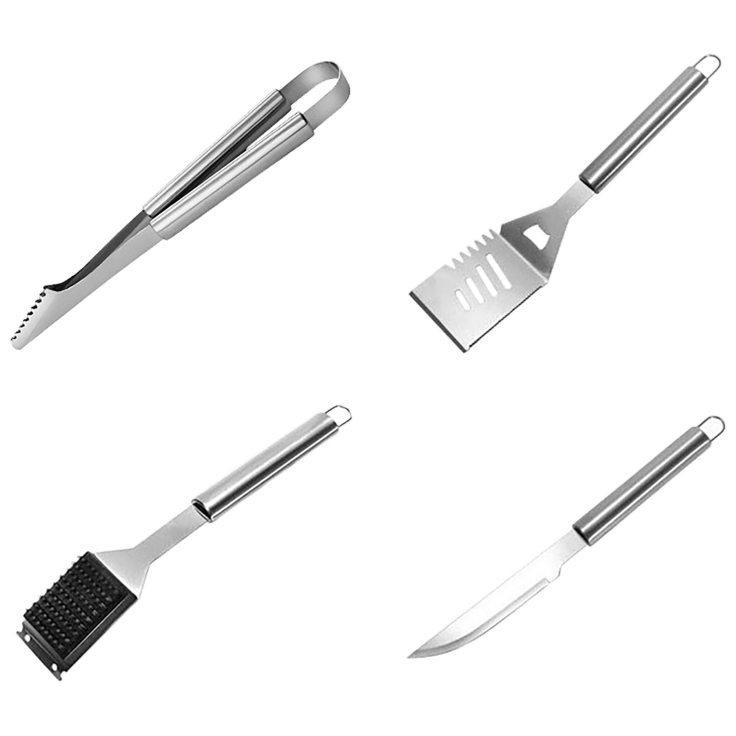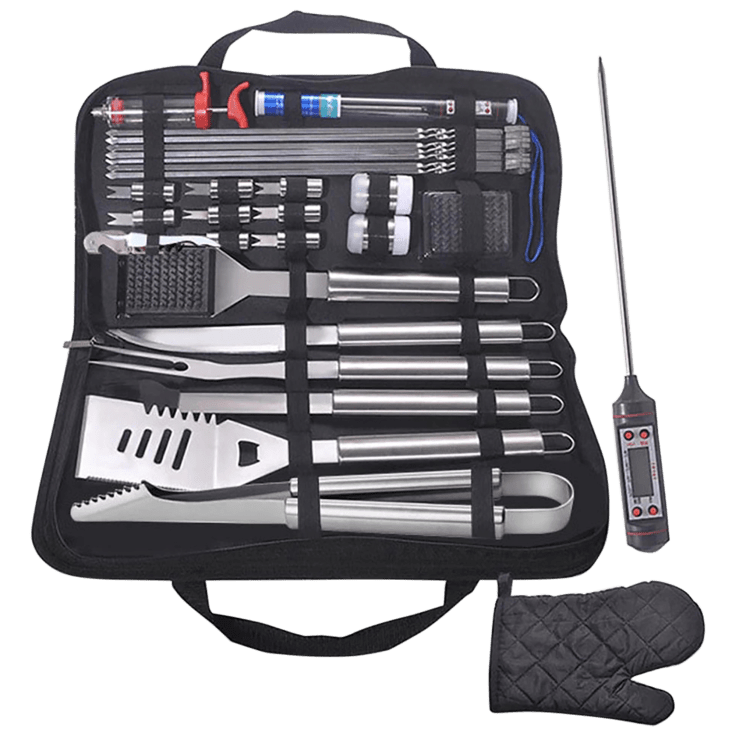 30-Piece: Remarkable GoodZ Ultimate BBQ Tool Kit
It's the ULTIMATE BBQ KIT! 30 pieces in all. You'll never need another BBQ set again!
Features
Dishwasher safe
Stainless steel
Zipper enclosed canvas carrying case
Built-in metal hanging loops on each tool
8" to 8.5" handles on each tool,
3 different edges on the spatula for the ease of cutting and tenderizing
What's Included?
1x Tongs
1x Spatula
1x Silicone Basting Brush
1x Knife with 6.5" Blade
1x Fork
1x Wire Cleaning Brush
1x Extra Wire Brush Head
8x 15.5" Skewers
1x Insulated Glove
1x Digital Meat Thermometer
1x 1 oz. Cooking Syringe
8x Corn-on-the-cob Holders
1x Saltshaker
1x Peppershaker
1x Corkscrew
1x Canvas, Zipper-closure Carrying Case (17.25" x 10"x 2.5"
Warranty
Available States
AL, AZ, AR, CA, CO, CT, DE, DC, FL, GA, ID, IL, IN, IA, KS, KY, LA, ME, MD, MA, MI, MN, MS, MO, MT, NE, NV, NH, NJ, NM, NY, NC, ND, OH, OK, OR, PA, RI, SC, SD, TN, TX, UT, VT, VA, WA, WV, WI, WY