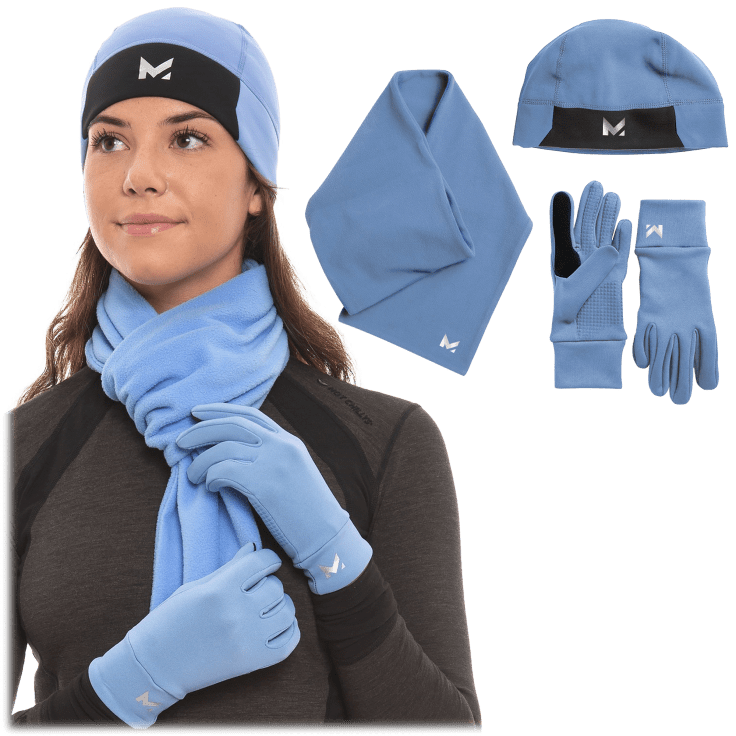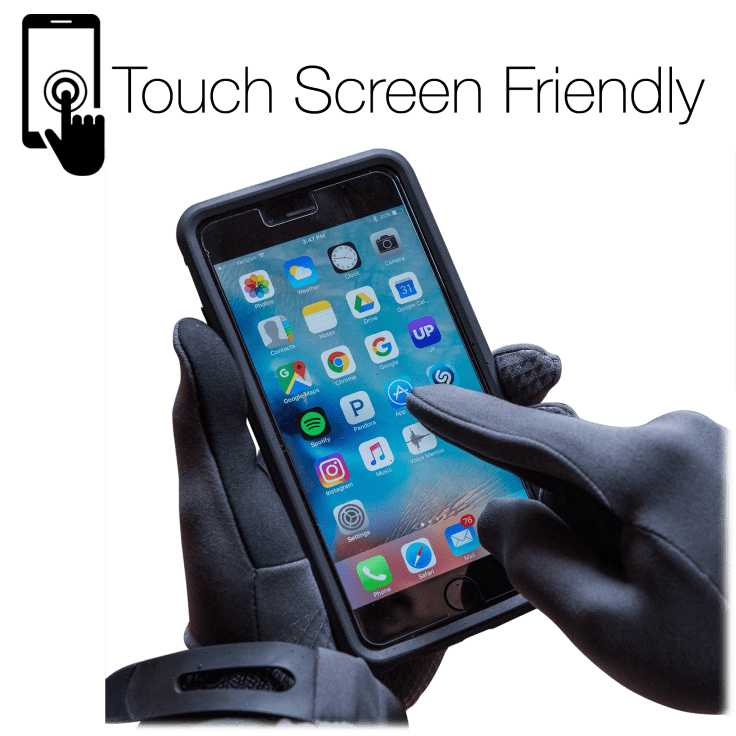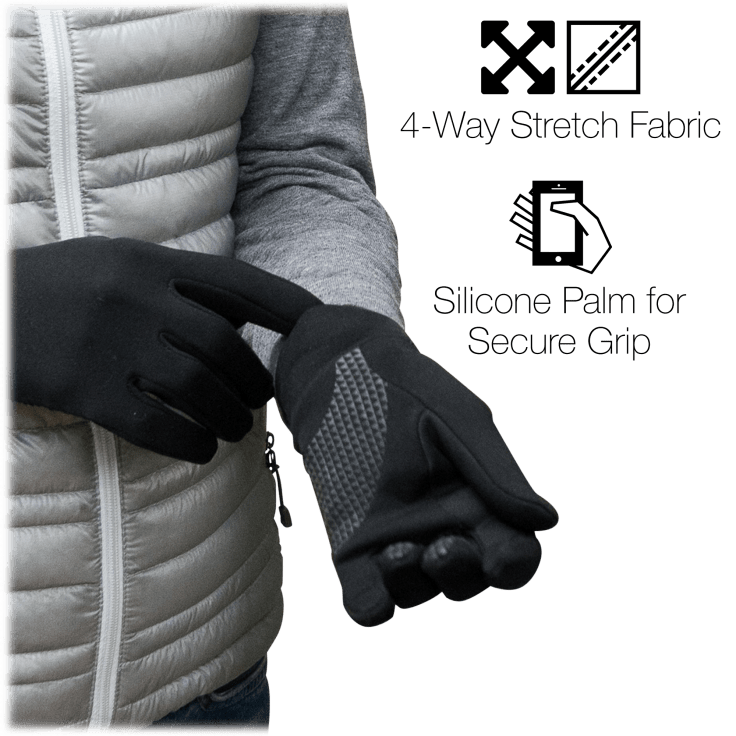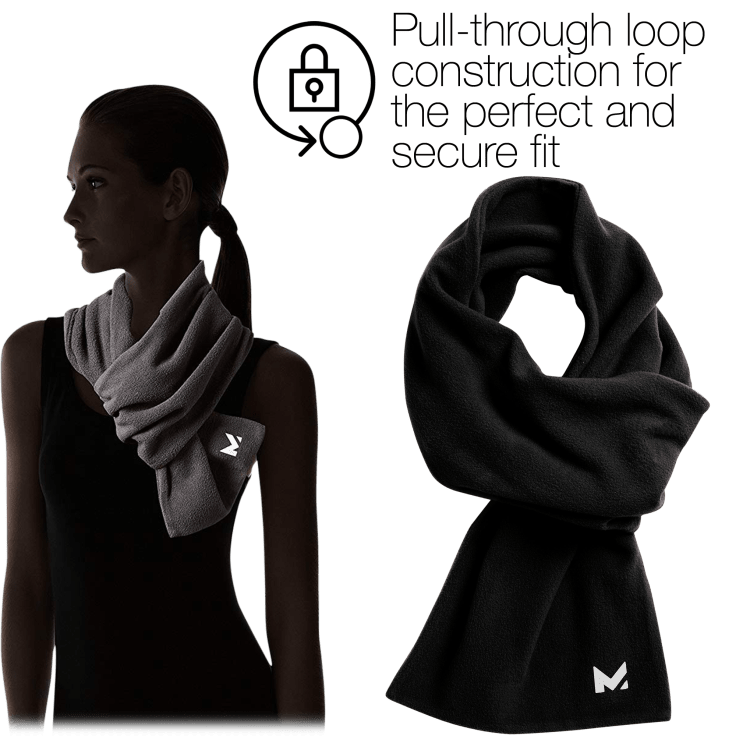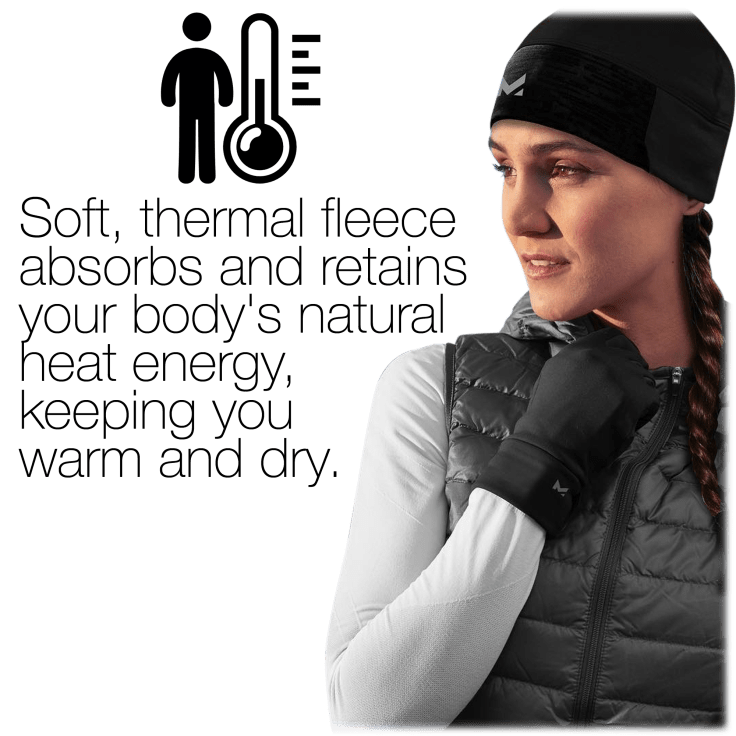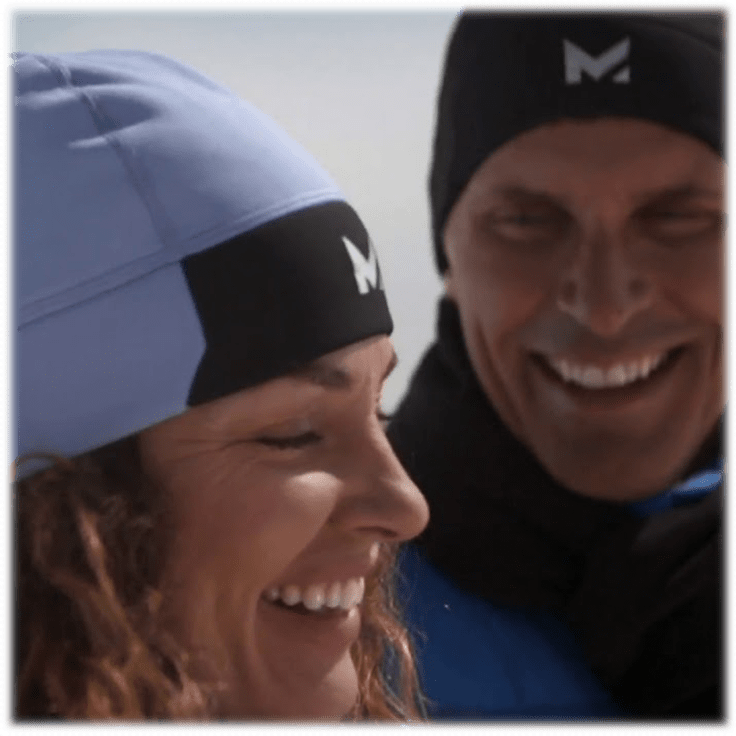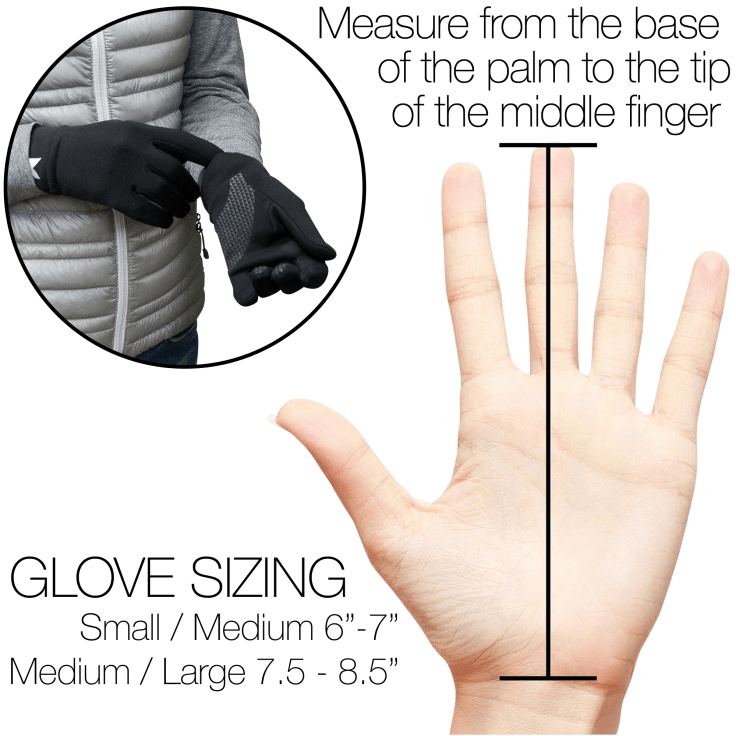 3-Piece Beanie, Scarf and Glove Set by Mission Activewear
Features
Take on the cold in Mission's RadiantActive performance scarf, beanie, and gloves that feature state-of-the-art 37.5 technology, which rapidly evaporates perspiration to keep you dry, warm and comfortable. The permanent technology never washes out, so each item will retain its incredible moisture-evaporating and thermal-regulating properties for many chilly days to come. Available in Blue in S/M and Cardinal in S/M and L/XL.
3-Piece set includes Mission VaporActive beanie, scarf, and gloves
Reactive particle technology will not degrade or wash out
The particles help rapidly remove moisture
Increased heat retention and excellent odor control
Lightweight, soft-touch, no-chafing fleece exterior
Beanie
This MISSION RadiantActive performance beanie is your all-purpose accessory. Soft, thermal fleece absorbs and retains your body's natural IR energy, keeping you warm and dry. Low-profile, streamlined design for complete coverage. Permanent technology is engineered to never wash out.
Scarf
This MISSION RadiantActive performance scarf, made with soft, lightweight, thermal fleece retains heat so you can stay warmer, longer. Easy to wear with a pull-through loop construction to give you the perfect fit that stays put.
Gloves
RadiantActive technology features proprietary carbon-infused fleece that retains 20% more heat. The streamlined design, combined with 4-way stretch fabric, provides the ultimate range of motion. Thumb and pointer finger touchscreen-compatible, works with all smart devices. Silicone palm provides an enhanced and secure grip.
Specifications
Beanie Materials: 45% Polyester / 43% Cocona 37.5 Polyester / 12% Spandex
Glove Materials: 57% Nylon / 32% Polyester / 11% Spanddex (Thumb / Forefinger Patch / 95% Polyester / 5% Spandex)
Scarf Materials: 45% Polyester / 43% Cocona 37.5 Polyester / 12% Spandex
Imported
GLOVE SIZING INFORMATION (Men's & Women's)
Measure from base of palm to the tip of the middle finger
Small / Medium: 6" - 7"
Large / X-Large: 7.5" - 8.5"
CARE INSTRUCTIONS:
Machine Wash Cold, with Like Colors
DO NOT USE BLEACH
DO NOT USE SOFTENERS
Tumble Dry Low
DO NOT IRON
INCLUDED
1x RadiantActive Beanie
1x RadiantActive Scarf
1x Pair of RadiantActive Gloves
Warranty
Estimated Delivery Date
Thursday, Oct 15 - Friday, Oct 30
Reviews
Verified Purchase
So soft
This is my second set love them
Written by @wellabell - January 8th 2020
Verified Purchase
D Anderson
This is a great set, will have to go back and buy another one for myself, and the price was a good for a quality.
Written by @deanderson - November 23rd 2019
Verified Purchase
Blue Blue
Written by @dannyw80 - November 20th 2019
Verified Purchase
I like that it is soft and warm
Written by @beckywalcott - November 16th 2019
Verified Purchase
Great buy
I love this set! Unbelievable bargain!
Written by @Dallasmiss7940 - November 8th 2019
Verified Purchase
Looks Good
They are Christmas gifts for my granddaughters so I can only see the packages, but they look great!
Written by @nonnaruth - October 19th 2019
Verified Purchase
Nice Set
This is really a very nice set. It's very soft and of good quality. I don't know how warm it is but I can't wait to try it.
Written by @Cabry - October 29th 2019
Verified Purchase
Written by @karennelson - January 5th 2020
Verified Purchase
Shipped wrong size
I know ir was a freebie but still what good is it to me if it's too small.
Written by @bkwrmelle - January 6th 2020