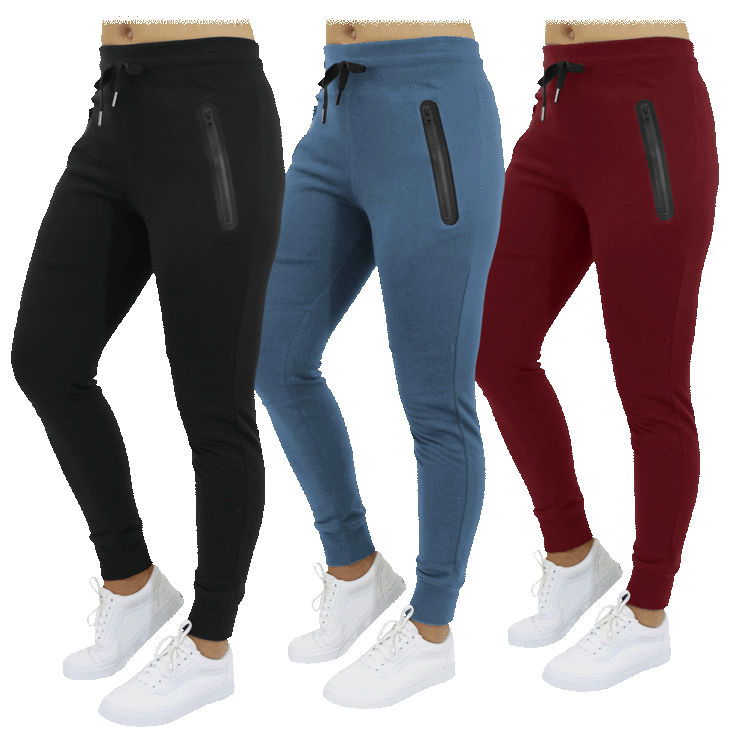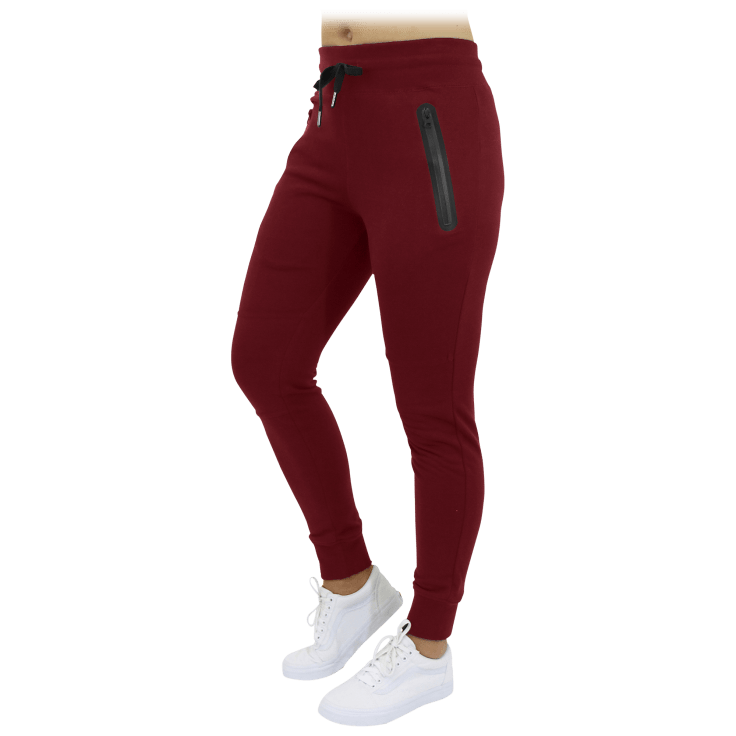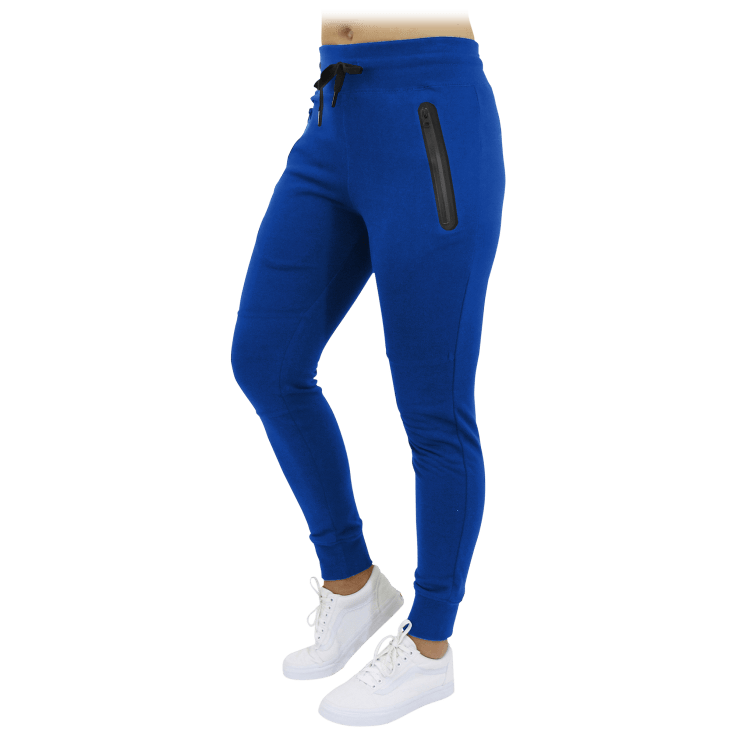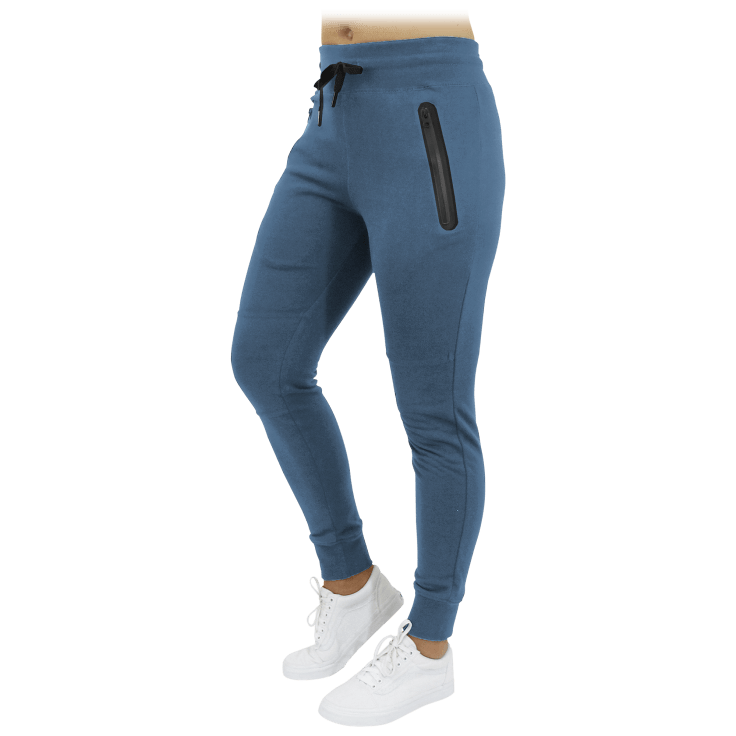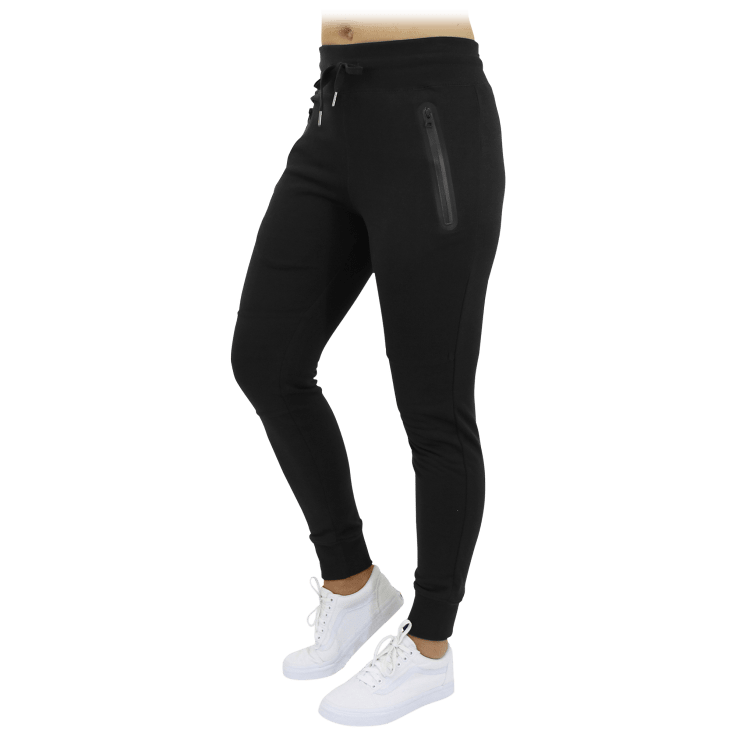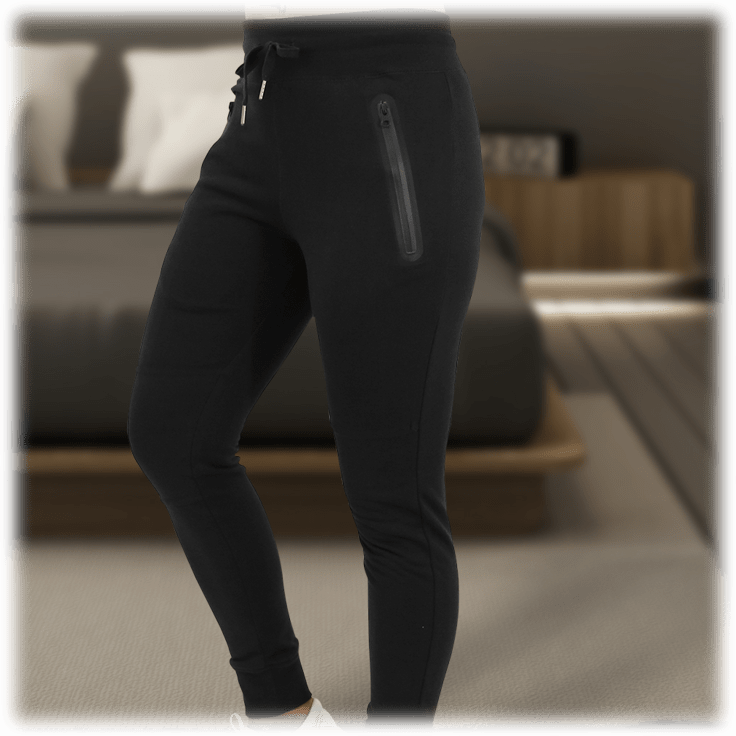 3-Pack: Women's Assorted Heavyweight Fleece Tech Joggers with Zipper Pockets
Features
3-pack assorted loose fitting fleece tech jogger sweatpants
Waterproof side zipper pockets
Slim-fit design

For a generous fit, buy 1 size up

2-side pockets with heat seal zipper closure
Elastic waistband
Elastic cuffs
Outer adjustable drawstring for comfort
Ribbed cuffs
Ribbed waistband
Heavyweight fleece to keep you warm
Size Chart
Specifications
Materials: 100% polyester
Care instructions: Machine wash cold
Sizing
Small (4/6)
Medium (8/10)
Large (12/14)
X-Large (16/18)
2X-Large (20)
What's Included?
1x 3-Pack: Women's Assorted Heavyweight Fleece Tech Joggers with Zipper Pockets

3 Colors
No duplicate colors
Possible colors: Black, Burgundy, Heather Grey Blue, Navy, Heather Blue
Warranty
Available States
AL, AZ, AR, CA, CO, CT, DE, DC, FL, GA, ID, IL, IN, IA, KS, KY, LA, ME, MD, MA, MI, MN, MS, MO, MT, NE, NV, NH, NJ, NM, NY, NC, ND, OH, OK, OR, PA, RI, SC, SD, TN, TX, UT, VT, VA, WA, WV, WI, WY
Reviews
Verified Purchase
Very warm
I don't like being cold so decided to buy some warm clothing. After seeing high prices at department stores for fleece lined pants I saw these fleece pants offered at good price. They are warm & comfortable. I'm very pleased with these pants. I like that pockets are large enough for my cell phone & that it is safe from falling out because of the zipper.
Written by @Seahorse13 - January 29th 2022
Verified Purchase
Jogging or Errand pants!!
True to size. Warm and cozy. Deep pockets to hold your phone with heavy zippers.
Written by @jewels10 - January 26th 2022
Verified Purchase
My fleece joggers
I just got my 3 pack of assorted fleece jogging pants. I love them, will wear them soon. The weather is freezing here & they will come in handy.
Written by @RozMotley - January 21st 2022
Verified Purchase
3 pack women's assorted heavyweight fleece
Wow very nice thick material that kept me warm & cozy
Written by @Patriciasolid - January 27th 2022
Verified Purchase
I really love the sweat pants! The only thing, I bought a size small but they don't fit. I couldn't get then past my lower thigh. I'm going to order MD & LG, hopefully one of them will fit.
Written by @NadineYoung - February 5th 2022
Verified Purchase
Written by @ginSuChop50 - January 20th 2022
Verified Purchase
Joggers too big to jog in.
It was suggested that you order a size larger, so I ordered (XL) extra large instead of just large and now I am stuck with giant size pants that will definitely fall down. There were no more large sizes to order.
Written by @Carrithom727 - January 22nd 2022
Verified Purchase
Needs a tie at the waistline
Needs a tie to tighten them at the waist. They slip down
Written by @KathleenBujwit - January 25th 2022
Verified Purchase
This merchandise runs small and the length is short
Written by @tringal - January 31st 2022