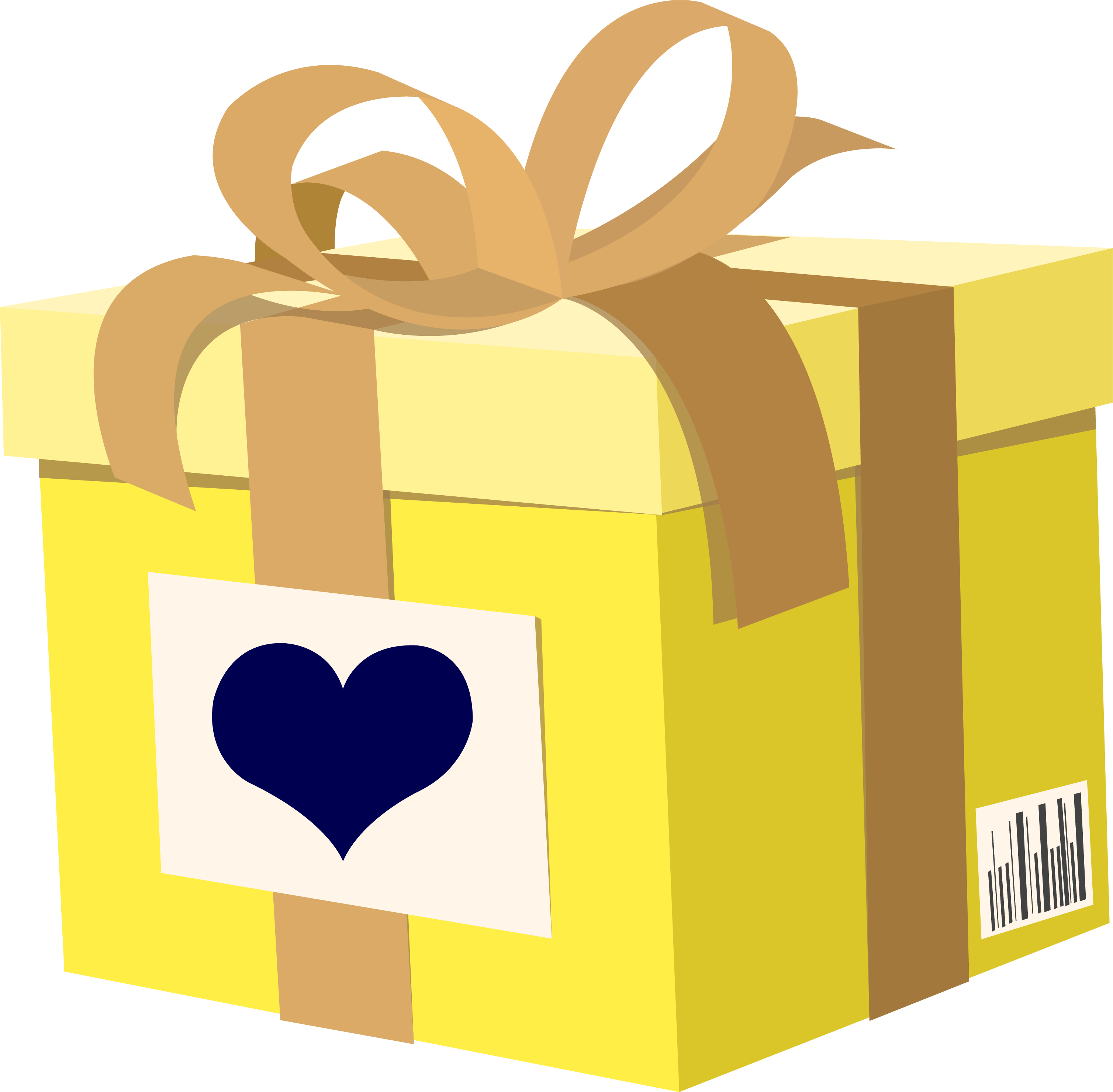 Send

this as a gift

When placing your order, you can use a different delivery address to send a gift to friends or family. After your order is placed, you can email a gift message to let your friends and family know your gift is on the way.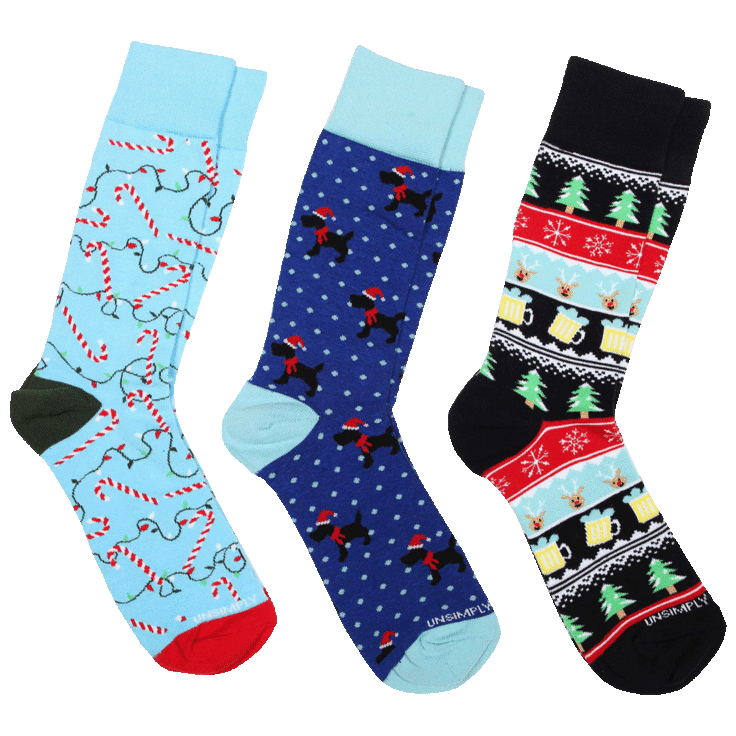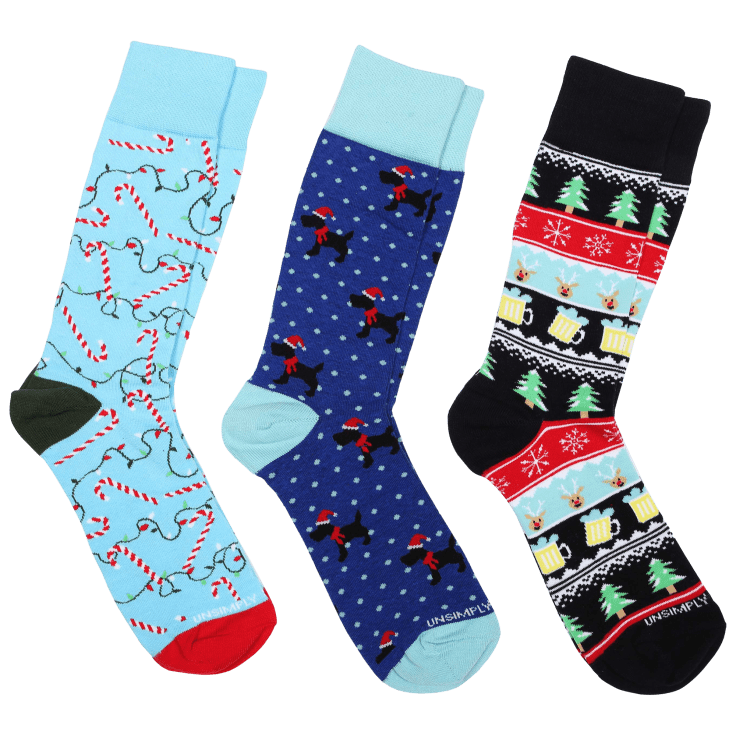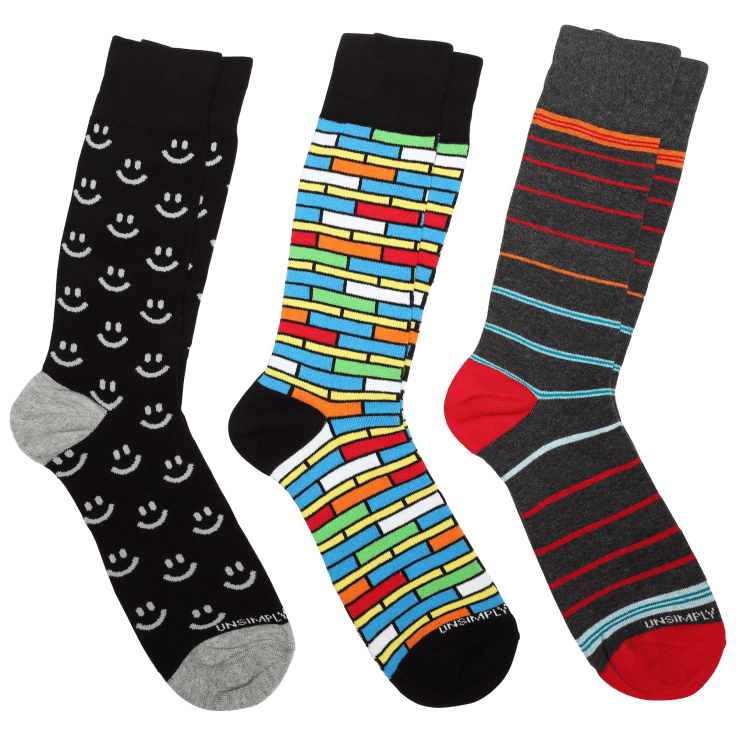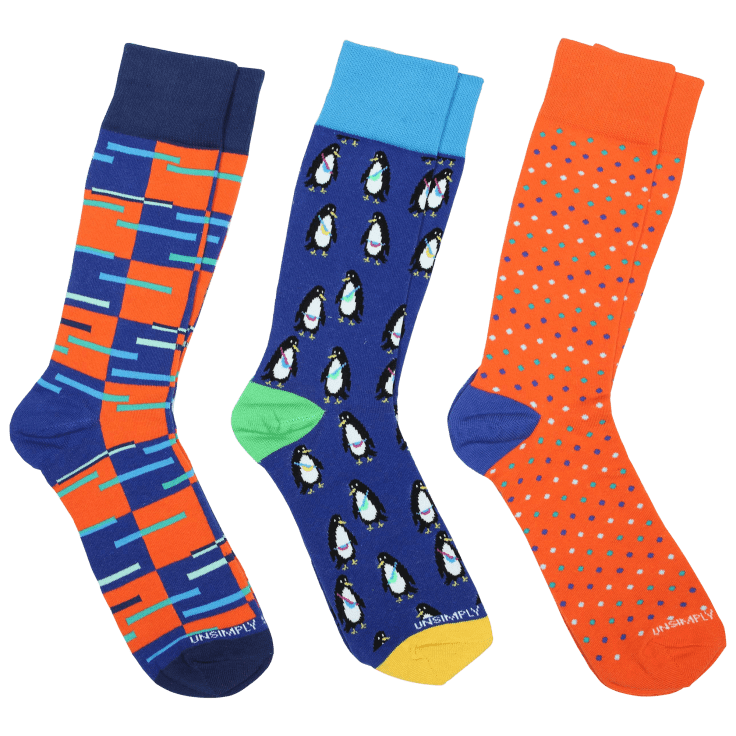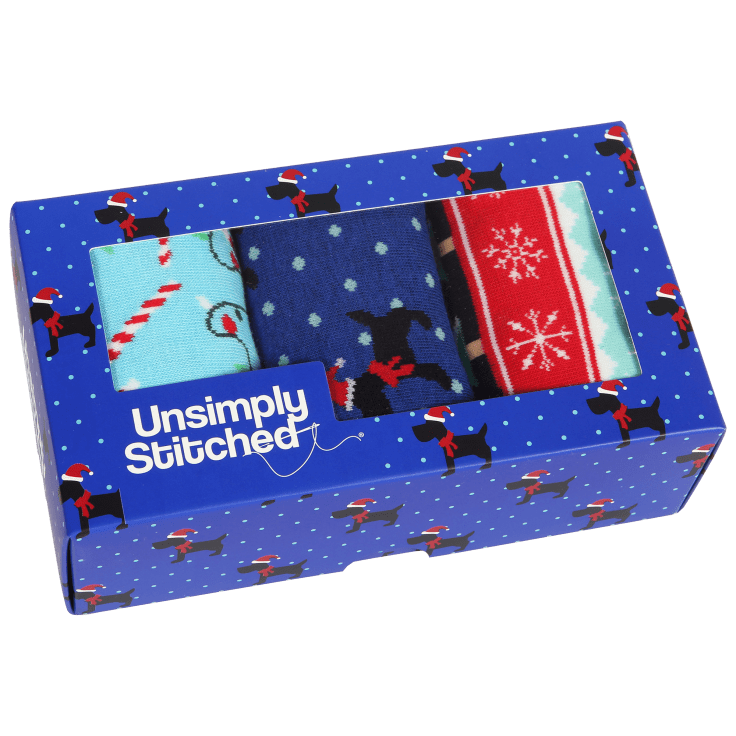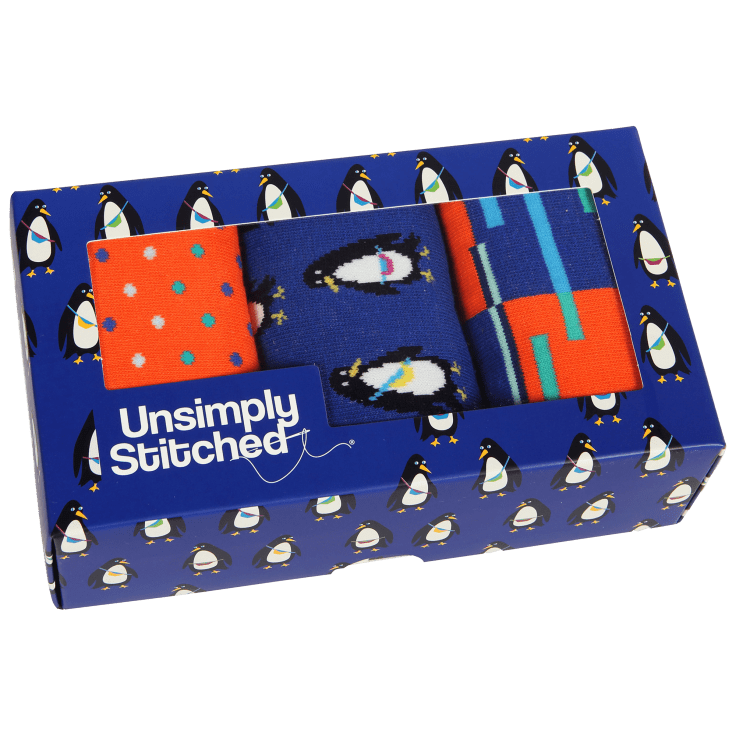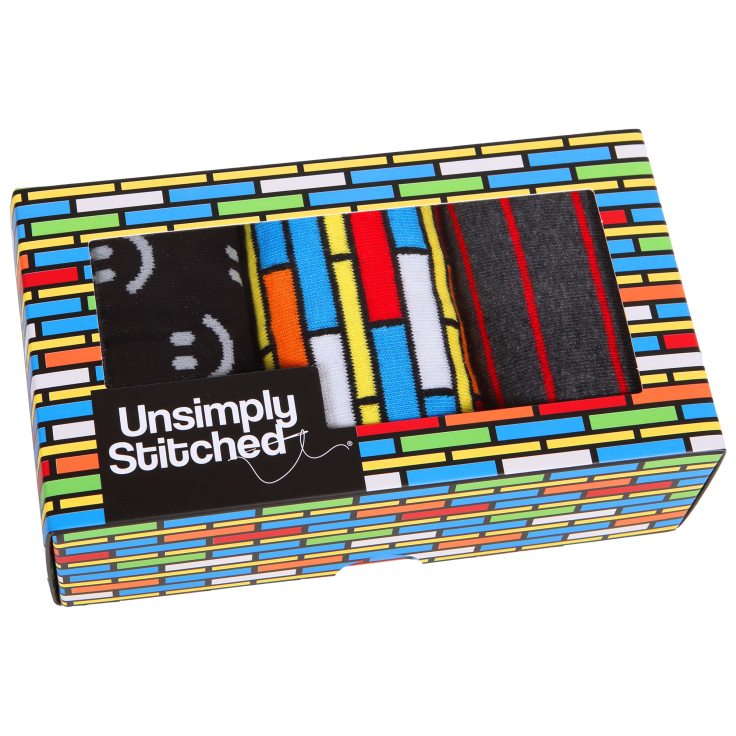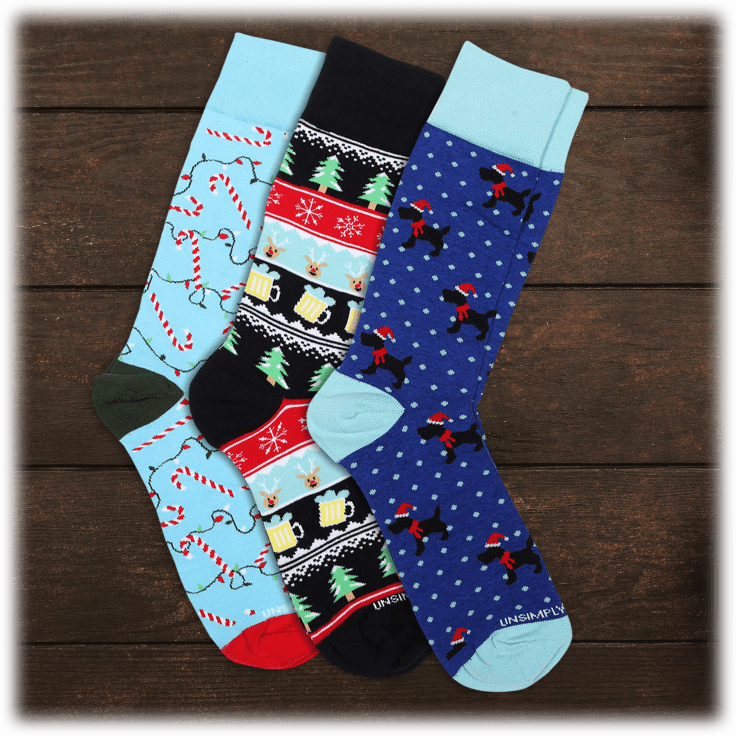 3-Pack: Unsimply Stitched Printed Socks with a Gift Box
Features
Each 3-pack comes in a gift box
Combed cotton for a softer-than-average feel
Ribbed cuff
2 Ply construction for extra durability
Reinforced Toe and Heel
Machine wash cold with like colors & tumble dry low
Fits Men's shoe sizes 8-13
Can be worn at mid-calf, or pulled higher to fit your personal style
Material: 80% Combed Cotton / 17% Polyamide / 3% Elastane
Available in three fun holiday assortments
What's Included?
3x Unsimply Stitched Dress Socks in Gift Box In Your Style Choice
Warranty
Available States
AL, AZ, AR, CA, CO, CT, DE, DC, FL, GA, ID, IL, IN, IA, KS, KY, LA, ME, MD, MA, MI, MN, MS, MO, MT, NE, NV, NH, NJ, NM, NY, NC, ND, OH, OK, OR, PA, RI, SC, SD, TN, TX, UT, VT, VA, WA, WV, WI, WY, AK, HI