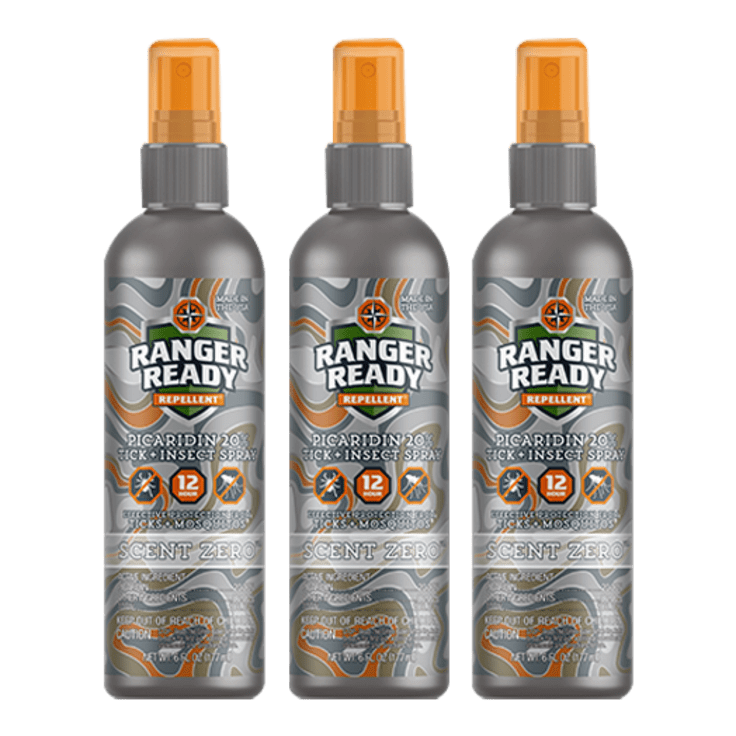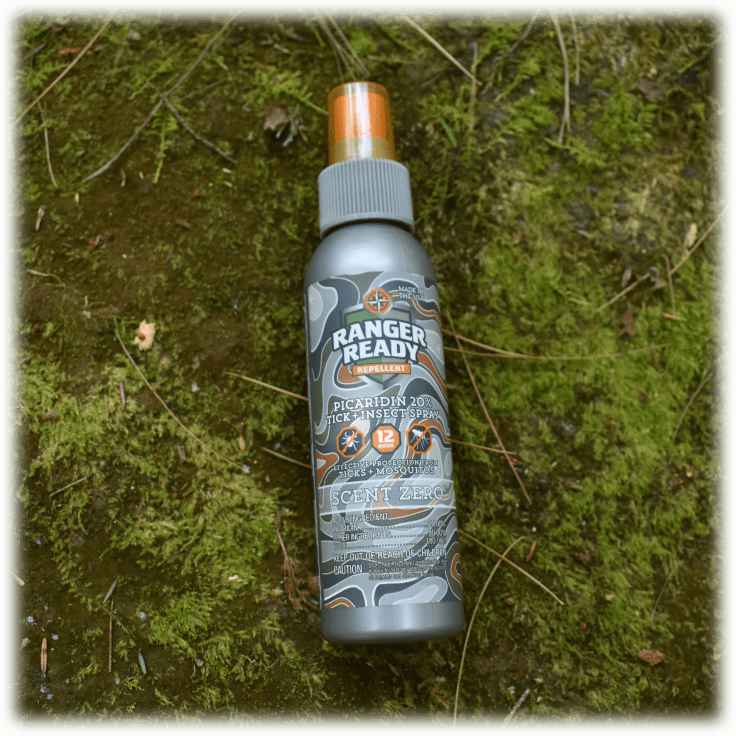 3-Pack: Ranger Ready Insect Repellent with 20% Picaridin 6oz Mist Spray Bottles
Features
360° fine-mist spray pump
45 full-body applications per bottle
Spray on and rub into the skin like sunscreen
Picaridin 20%
EPA-Registered
Expiration date of December 31, 2020
Camo Scent Zero, by Ranger Ready Repellents® celebrates the Outdoors and is safe and effective against ticks and mosquitos.
Camo Scent Zero is made in the USA and uses the active ingredient Picaridin 20%, which provides up to 12-hour protection from ticks and mosquitos & up to 8-hour protection from gnats, flies, fleas, chiggers, and no see ums.
Camo Scent Zero contains NO DEET.
It is EPA-registered and safe to use for children (over 1 year), adults, and during pregnancy.
It's non-greasy, the quick-dry formula won't damage clothing or gear.
Specifications
Camo Scent Zero features limited-edition camouflage packaging
Scent Zero: when the best scent is no scent at all
Size: 177ml | 6.0oz
In the Box
3-Pack: Ranger Ready Insect Repellent with 20% Picaridin 6oz Mist Spray Bottles
Warranty
Reviews
Verified Purchase
it works, the repellent spray works
really appreciate that this works and it's not strong on odor…it's a fine mist and you can spray it anywhere - front porch, door cracks etc…thank you and have a blessed week, full God Almighty's Joy, joy, joy and peace, peace, peace and love, love, love
Written by @anneelight - October 26th 2020
Verified Purchase
Great Repellent
Florida has a multitude of bugs, this will definitely assist .
Written by @w0220621 - November 12th 2020
Verified Purchase
3-pack ranger ready insect repellent
I luv it wish I had gotten more
Written by @kleepope4 - January 10th 2021
Verified Purchase
?5
Written by @Chinadoll4 - September 23rd 2020