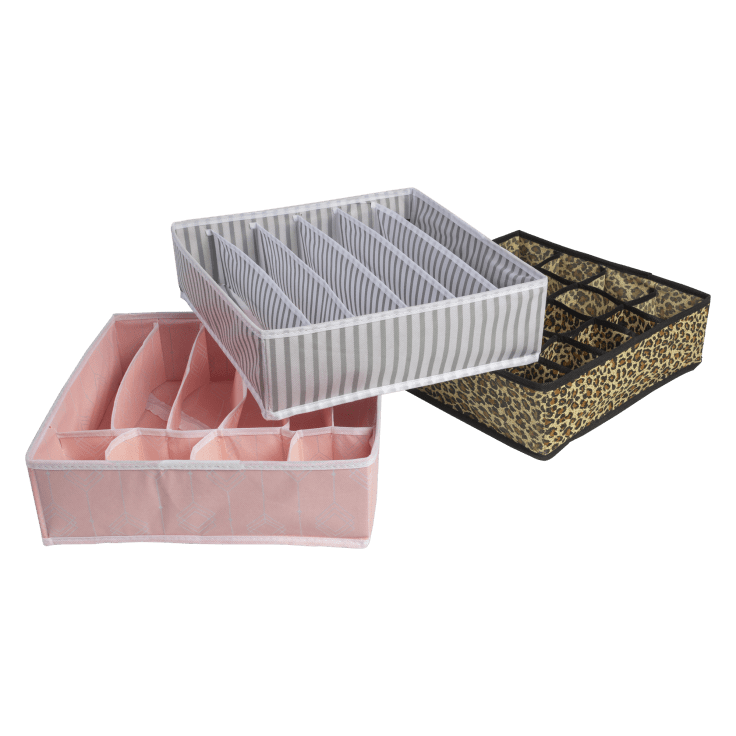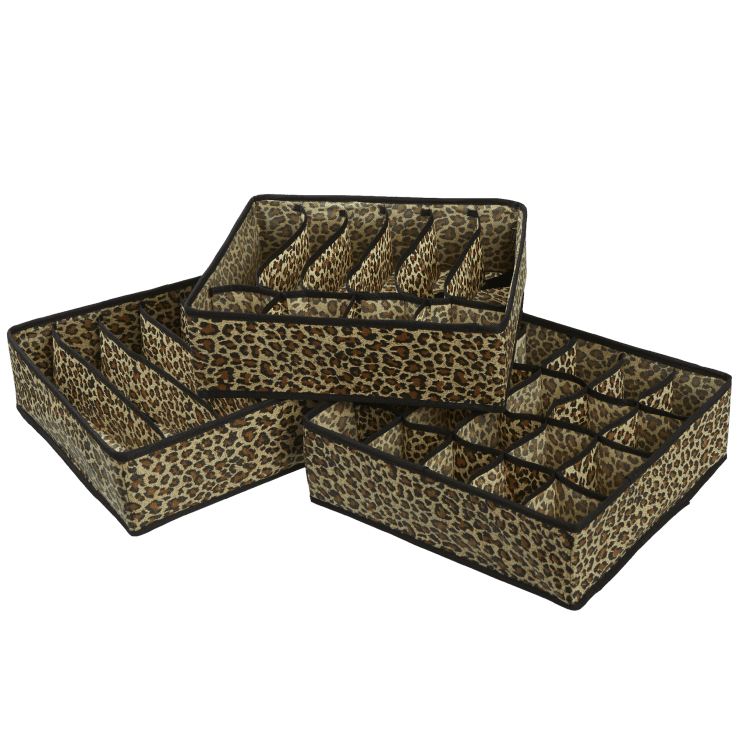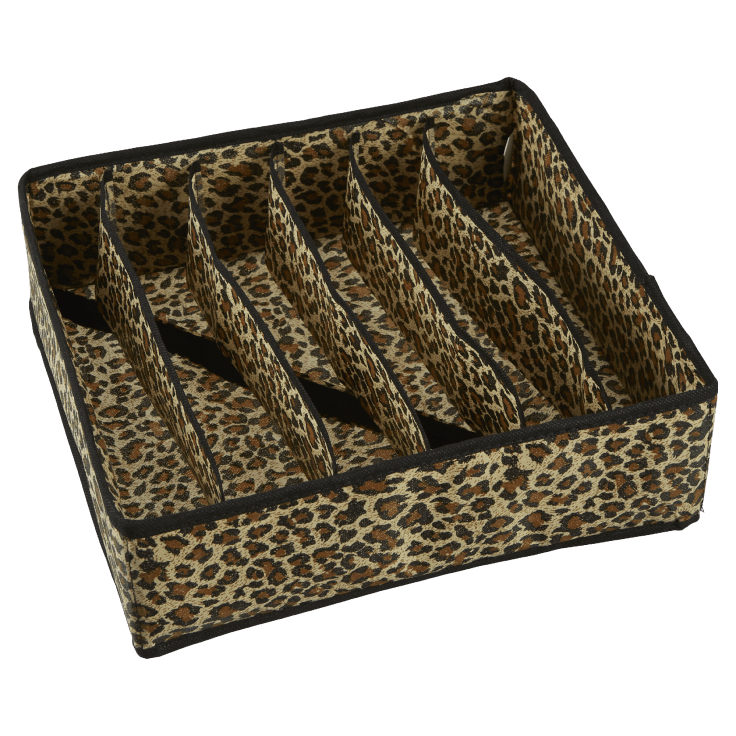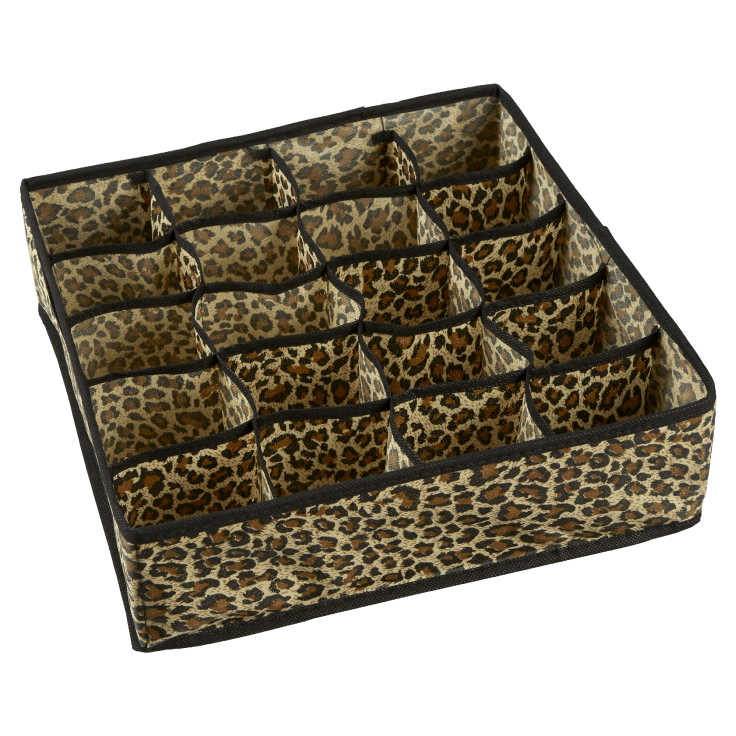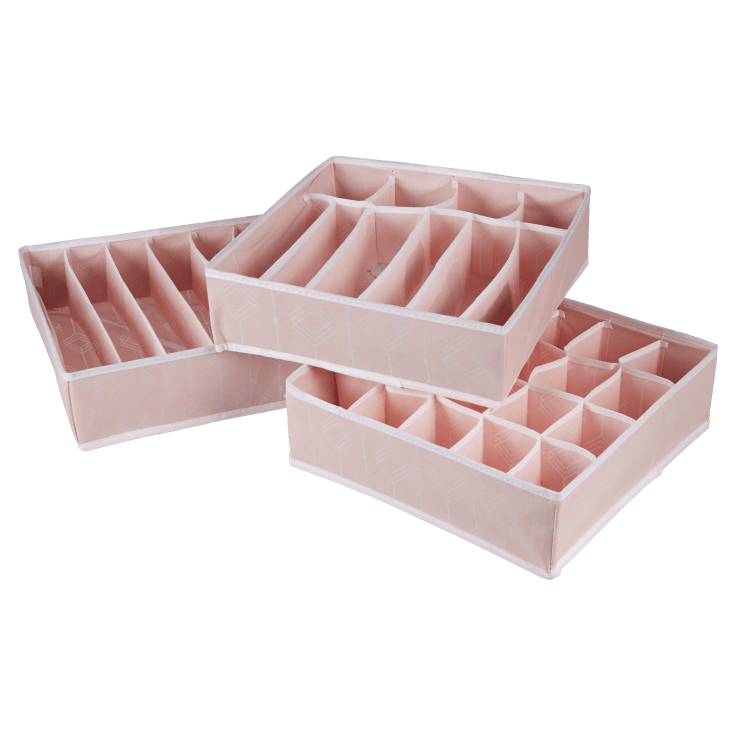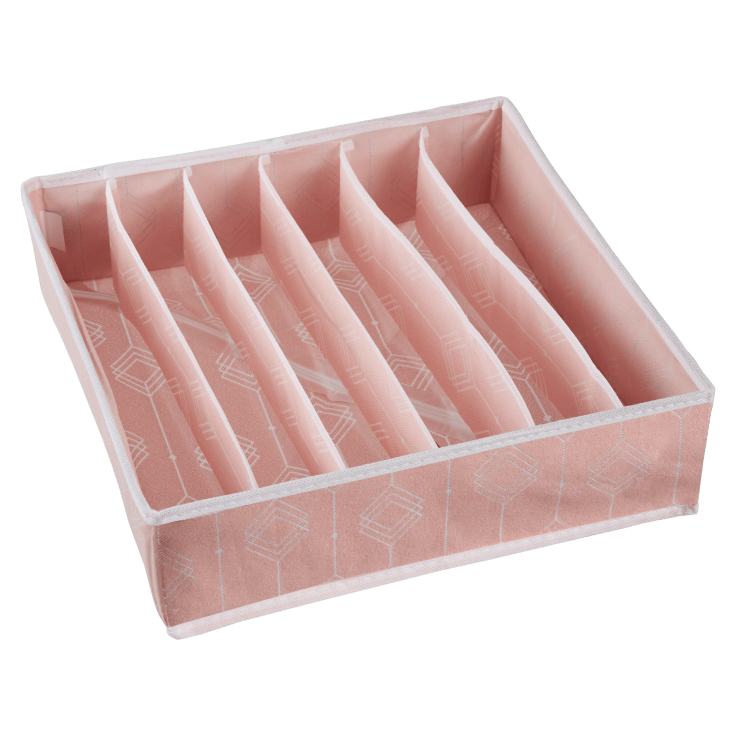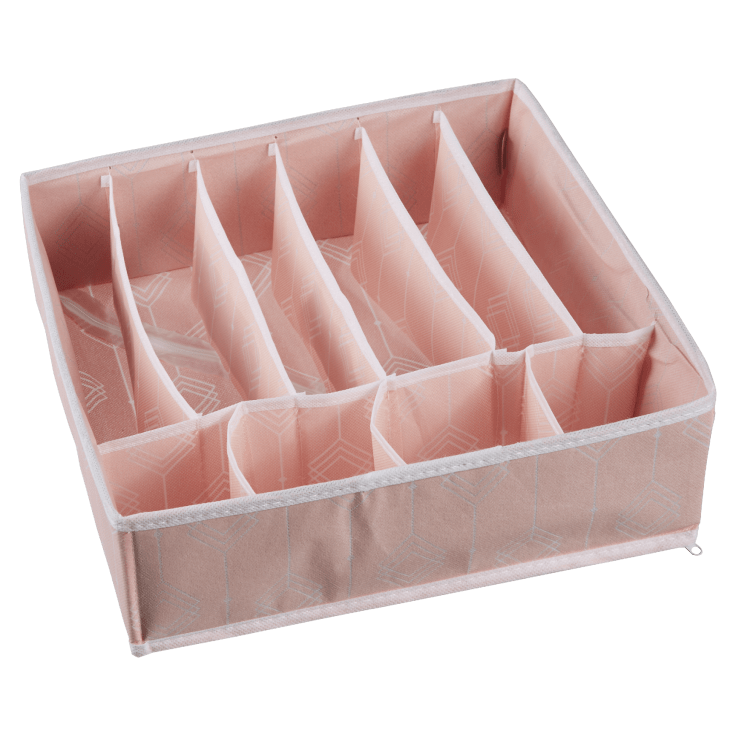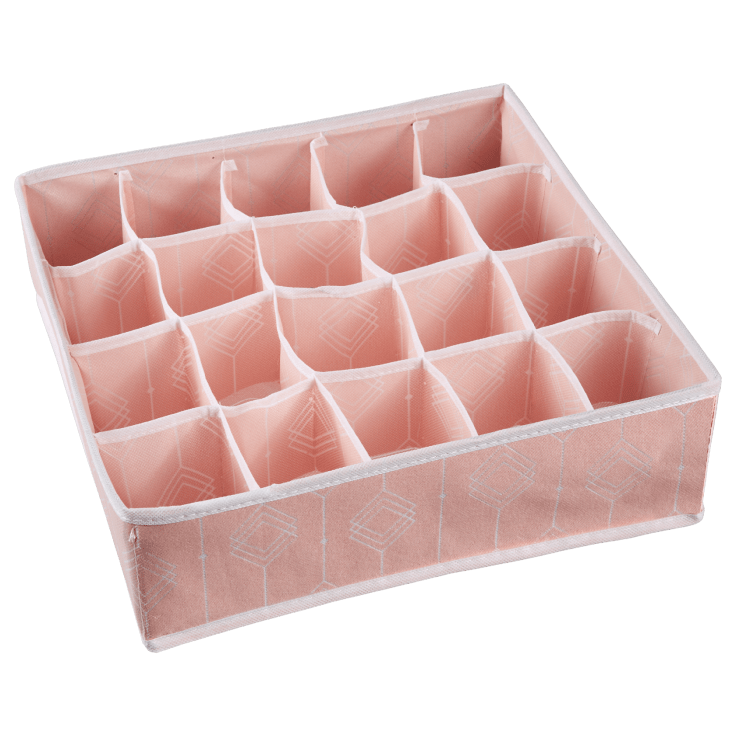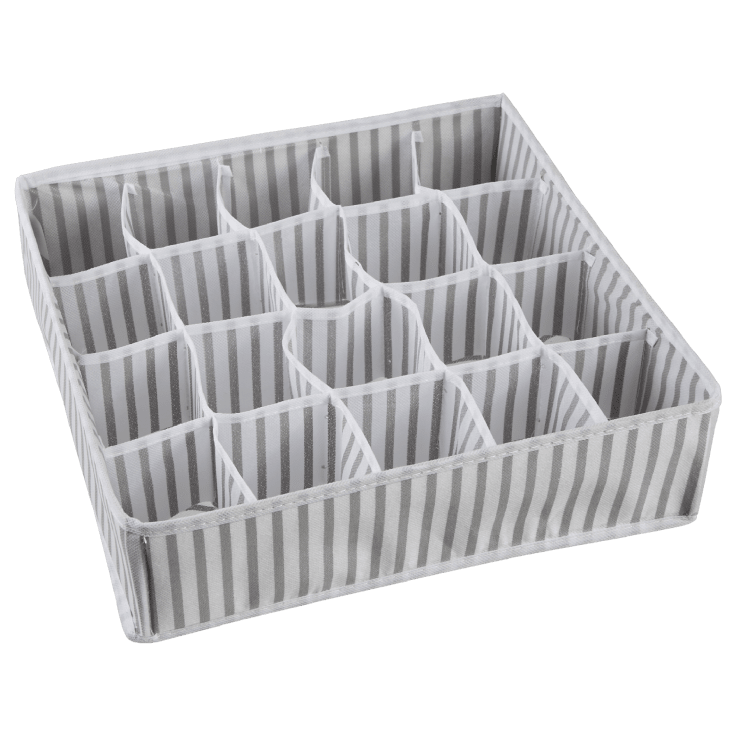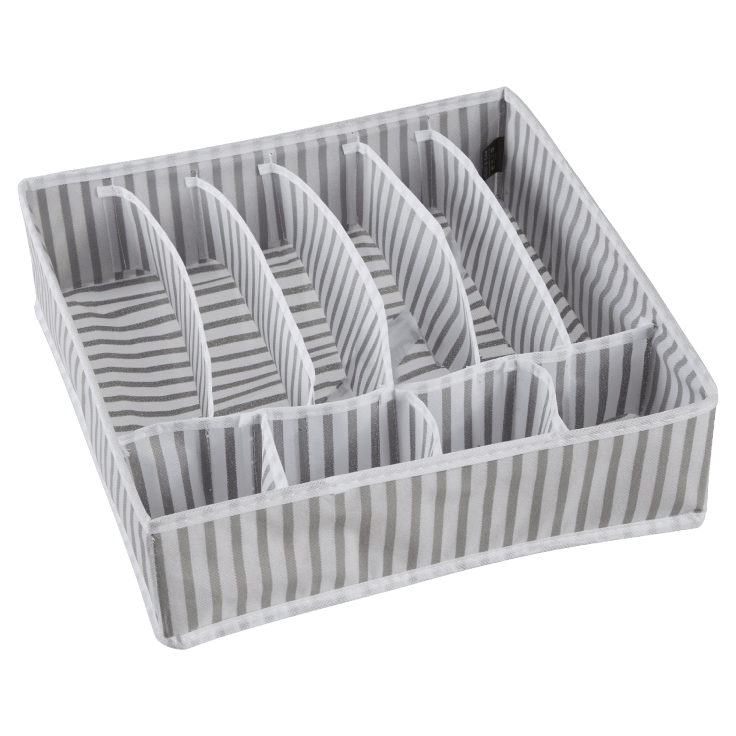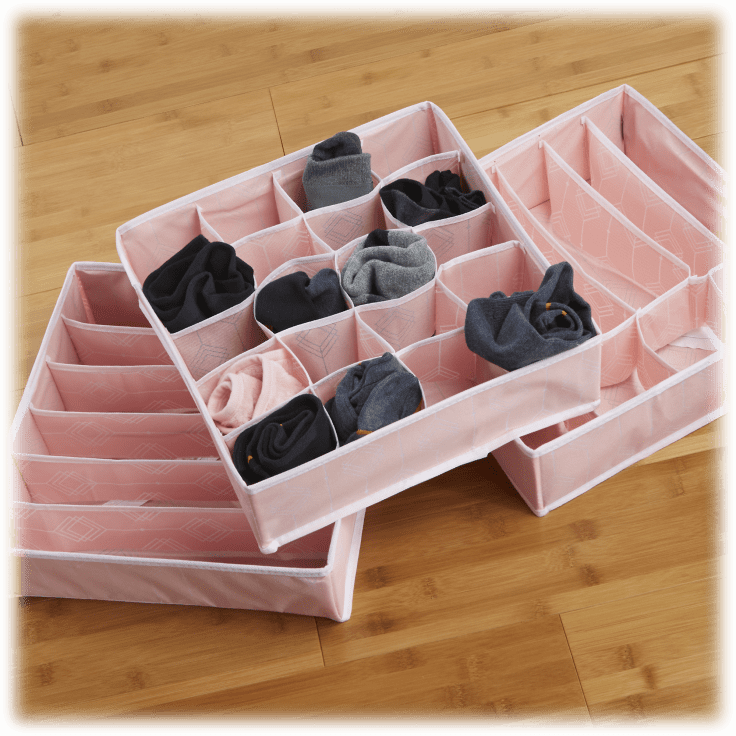 3-Pack: Heidi & Oak Space Drawer Organizers
These stylish organizers are a perfect storage solution to keep your items neatly sorted and easily accessible.
Features
Available in Leopard, Grey Stripes, and Pink Geo Print
Convenient collapsible design
Lightweight and durable
Fits in most standard drawers
Eliminate cluttered drawers
Perfect accessory for your closet, drawer, or wardrobe
Multi-purpose storage
Constructed with non-woven fabrics and cardboard
12.5 in x 12.5 in x 4 in
Included In The Box
1x Heidi & Oak 20 Space Drawer Organizer
1x Heidi & Oak 10 Space Drawer Organizer
1x Heidi & Oak 6 Space Drawer Organizer
Warranty
Reviews
Verified Purchase
Perfect Fit
Fits perfectly and spacious slots for the items I needed to put in them. Makes my drawers look so much more organized.
Written by @kisha929 - August 5th 2021
Verified Purchase
I really like them!
I really like them and I will probably order more!
Written by @BeBeCody - April 18th 2021
Verified Purchase
Organizers
Written by @angeltrees - May 16th 2021
Verified Purchase
Need 2 more sets! They are WONDERFUL! Thanks if you can help
Written by @buramom - March 18th 2021
Verified Purchase
Doubled my drawer,space! Should have,ordered more
Written by @buramom - March 7th 2021
Verified Purchase
Loved my pink shelves…



Written by @MaryDivine - March 6th 2021
Verified Purchase
Written by @asis - May 18th 2021
Verified Purchase
one of my drawer organizers had a broken zipper
one organizer had a broken zipper
emphasized text
Written by @Brendaerwin - March 11th 2021
Verified Purchase
can not pick tray up all items will fall in a heap
Written by @jlgang - May 25th 2021