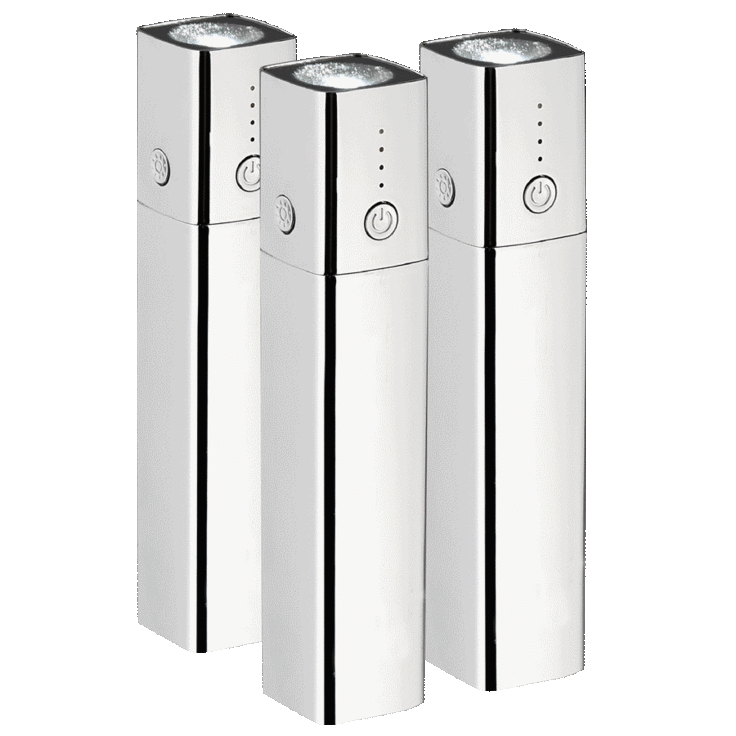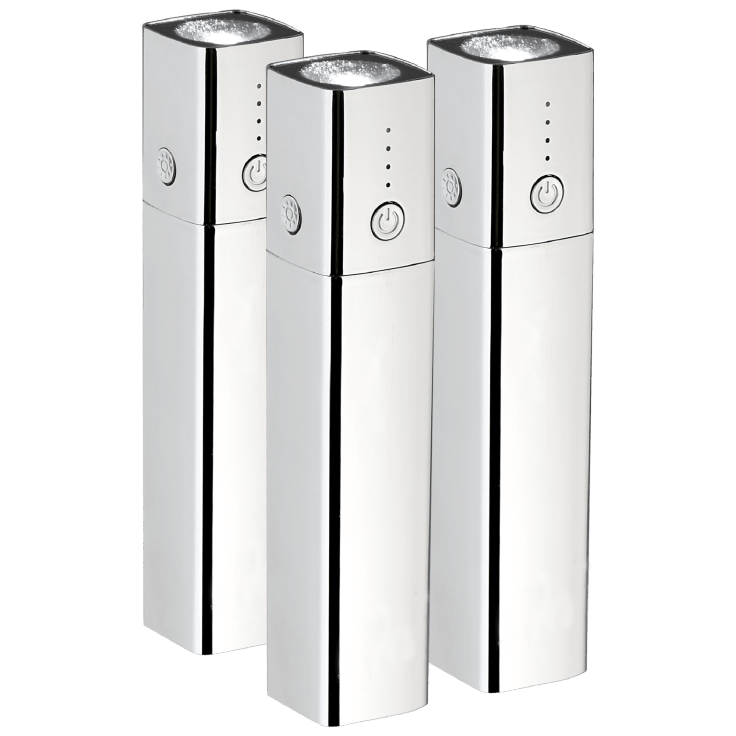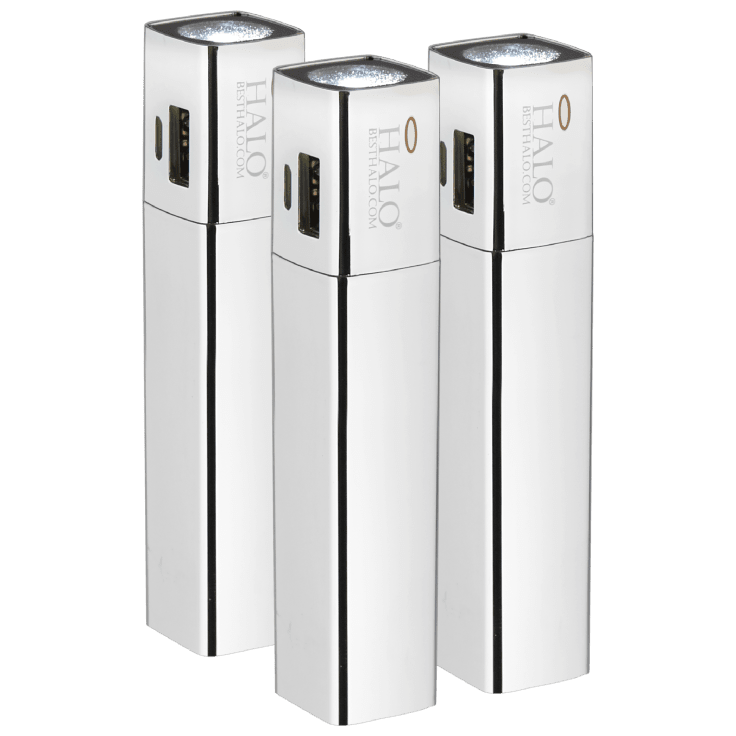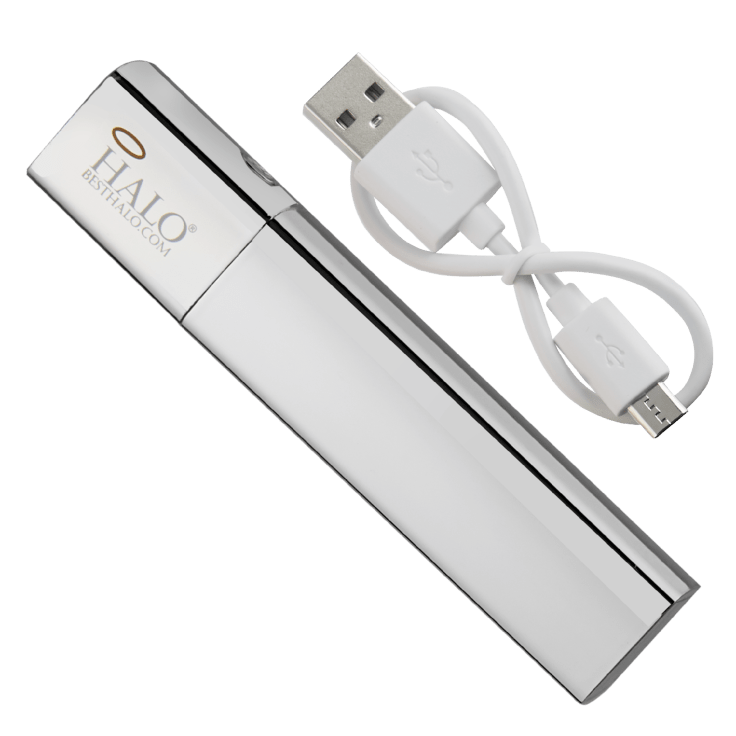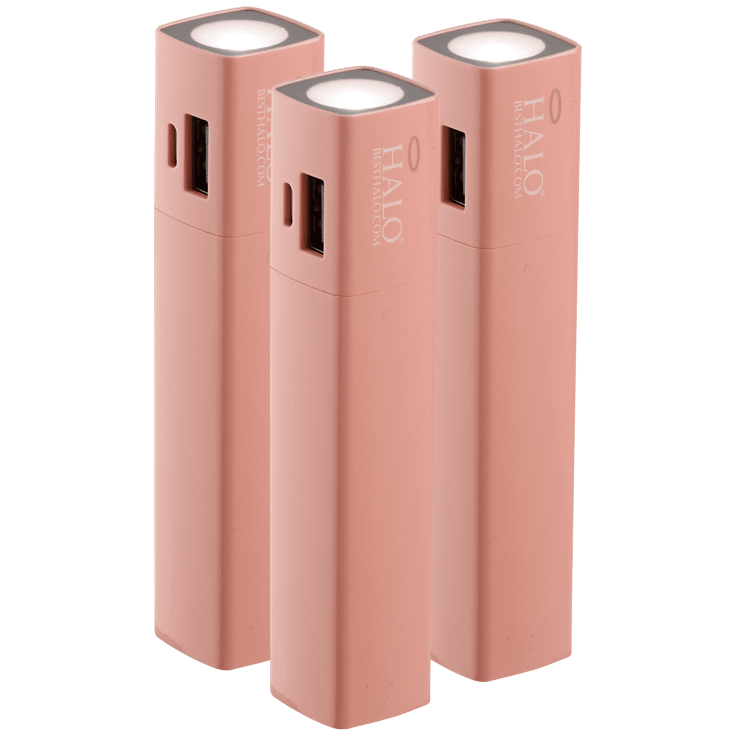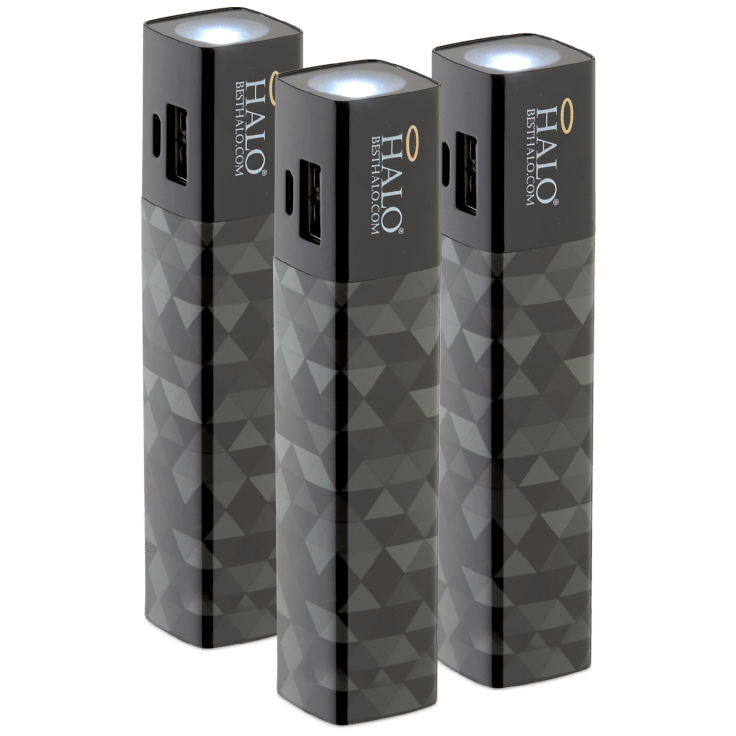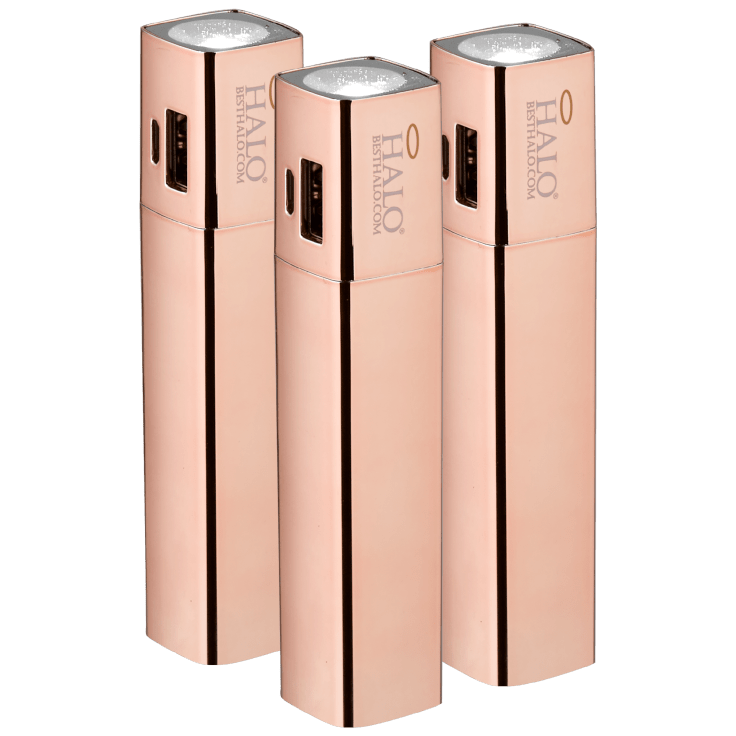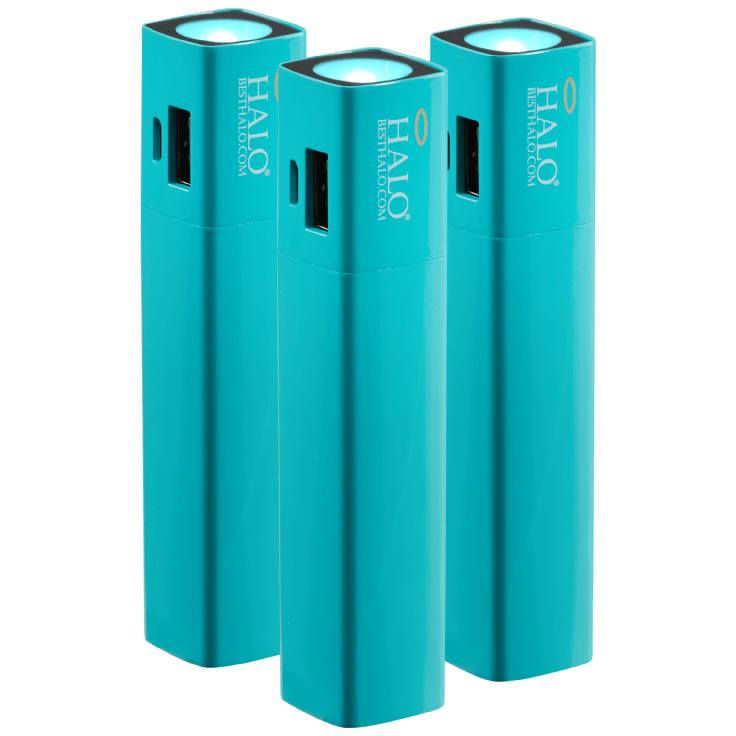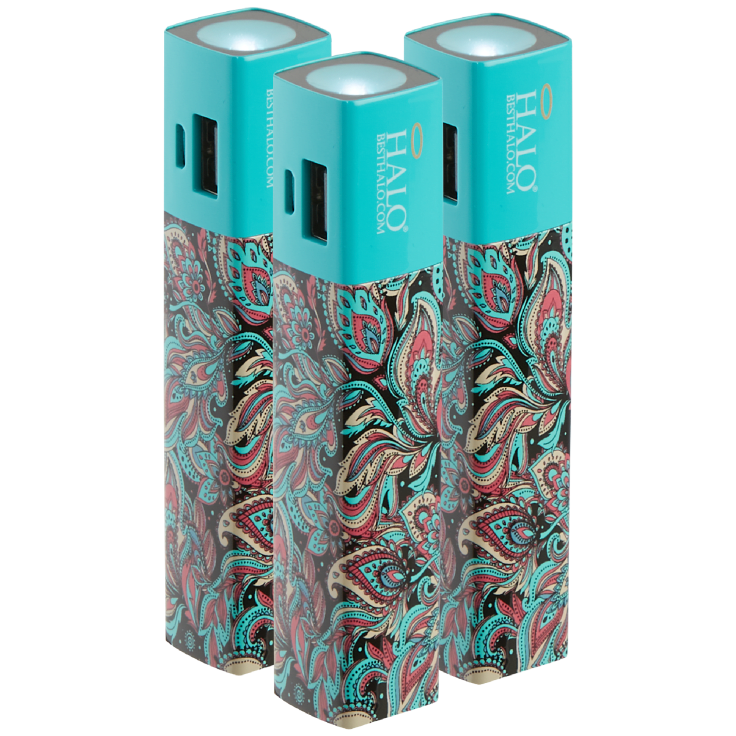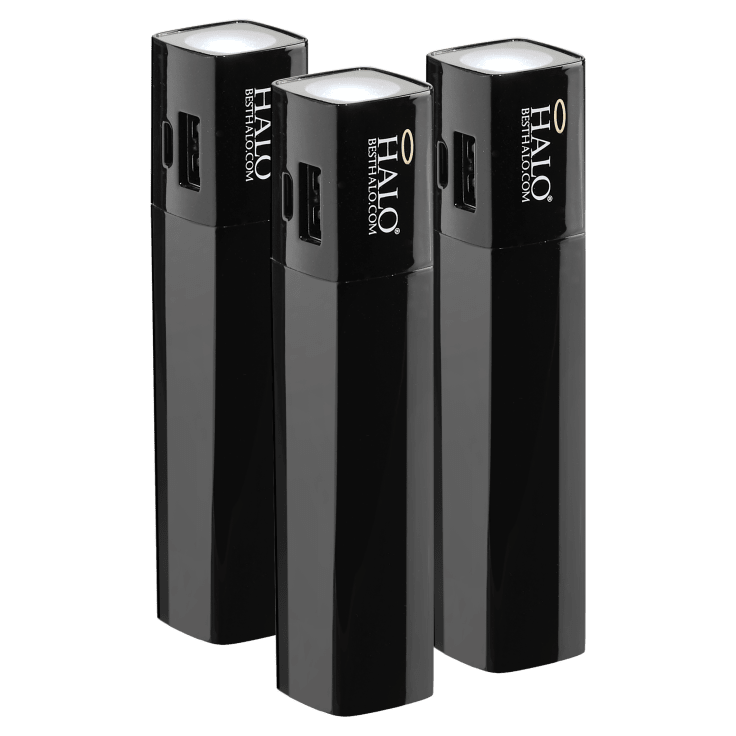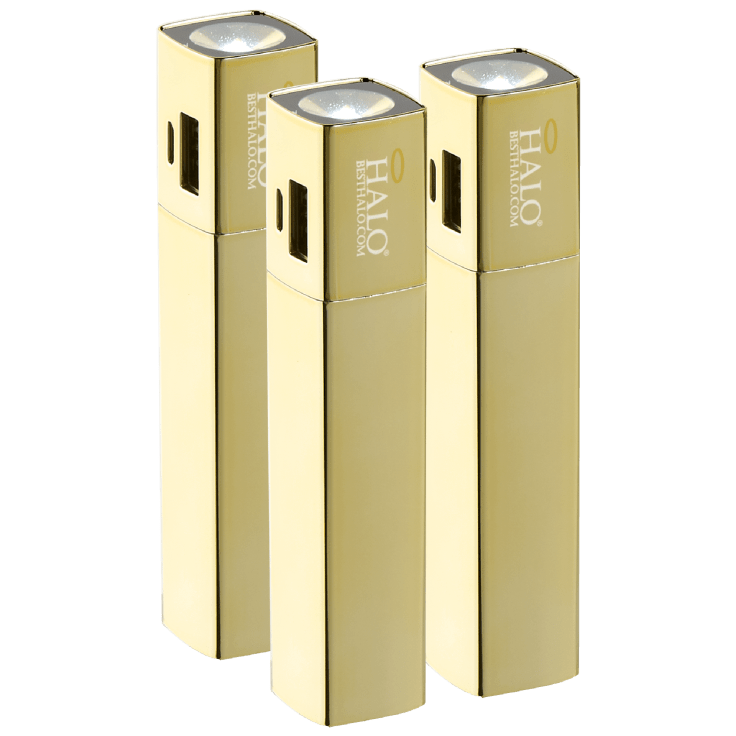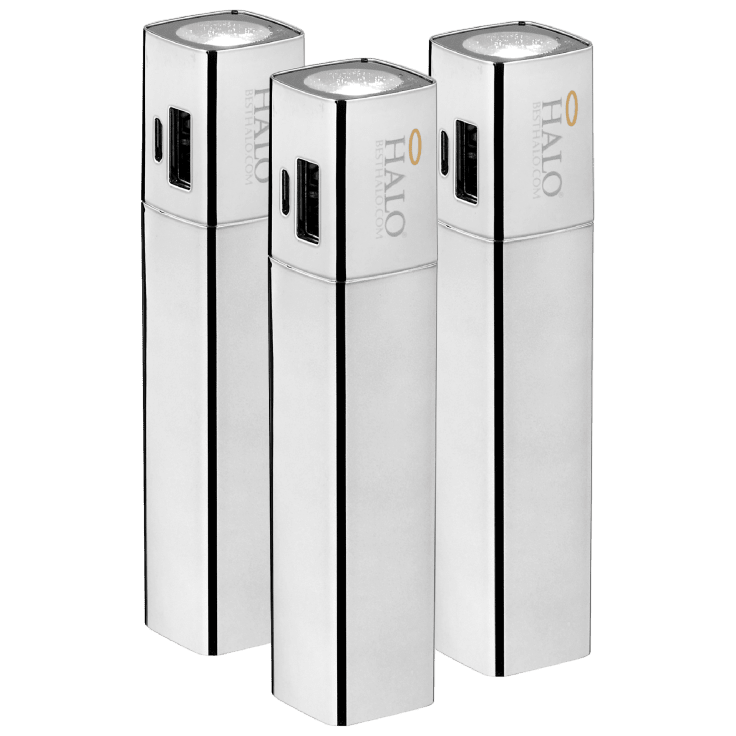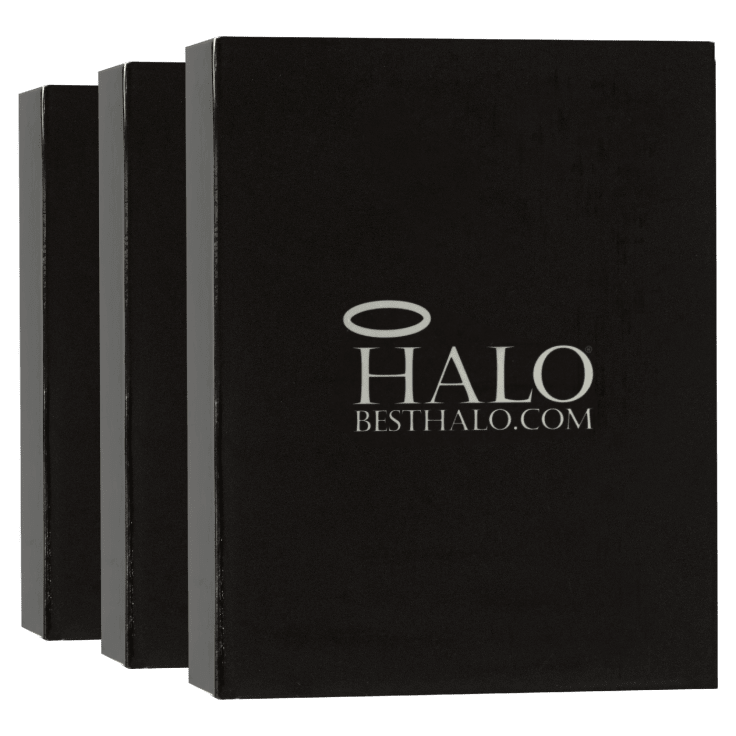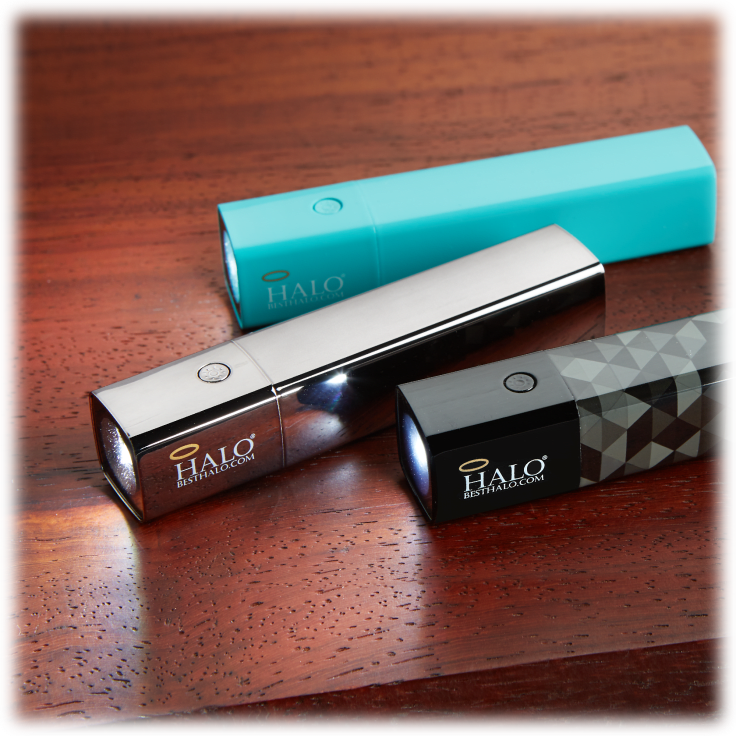 3-Pack: Halo Shine 3,000mAh 2-in-1 Flashlight Power Bank
Features
Compact portable charger perfect for anyone to throw in a purse, backpack, briefcase, or back pocket
Capable of charging any small electronic devices, including but not limited to mobile phones, cameras, iPods, and gaming systems using standard USB output
Features a 2 mode flashlight at the top: Bright LED and SOS light
Power ON/OFF button
Specifications
Input: 5V1A
Output 5V2.1A
UL Certified
Included in the box
3x Halo Shine 3,000
3x USB to Micro cable
Warranty
Estimated Delivery Date
Standard: Monday, May 24 - Tuesday, May 25.
Enhanced: Thursday, May 20 - Monday, May 24.
Reviews
Verified Purchase
Nice
Written by @djmamma - March 2nd 2021
Verified Purchase
Charger
This is something everyone should have
Written by @LindaMauldin - February 9th 2021
Verified Purchase
Was even better than anticipated!
Feels like a nice solid compact! I love it!
Written by @Gigglie2day - October 28th 2020
Verified Purchase
U get what u pay 4
Okay for a grab bag gift. Light is bright but doesn't illuminate very far.
Strobe feature can help if you need to signal.
Written by @keenjeen - November 2nd 2020
Verified Purchase
Did not fit my android phone.
Written by @rcarraway - April 26th 2021
Verified Purchase
Battery? Yes. Flashlight? No.
I have several of these made by a different manufacturer that are great, I have them stashed around my home, garage, in my car, & at work, but I use them primarily as flashlights. These new ones however are very dim. They're OK as powerbanks, & they are cheap enough, so if that's why you're buying them, you'll be happy. But, if like me, you're purchasing these for use as back-up flashlights, you won't be impressed.
Written by @woodyzim - February 12th 2021
Verified Purchase
Does not fit my iphone 10
It should have stated what phones it did fit. Second charger I've ordered from this site that didn't fit
Written by @debfakananadeb - December 10th 2020
Verified Purchase
CORD/PLUG-IN SENT DOES NOT INSERT IN TO MY iPHONE
What's your order number?
Our team can help you faster if they know the specific order you have an issue with.
11-11-20 - I can not use these at all. Reason? The cord/plug-in you sent will NOT insert in to my Apple iPhone 6 cell phone. This is very bad that the cord will not work. Unfair that I should have to pay return co$t postage to return them when not my fault. You should let people know what phones the cord will insert in to. VERY dissatisfied!!!
Written by @semperfidalisrn - November 11th 2020