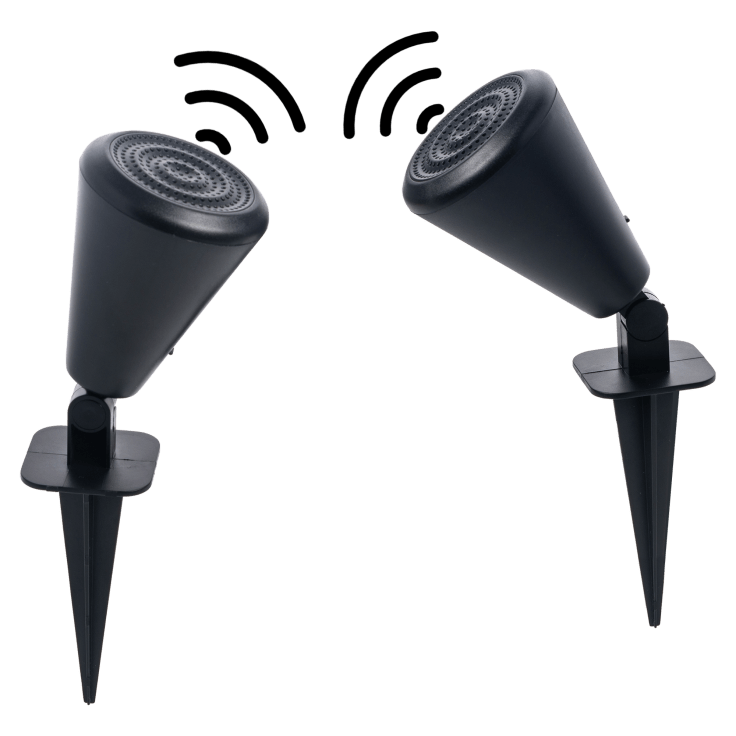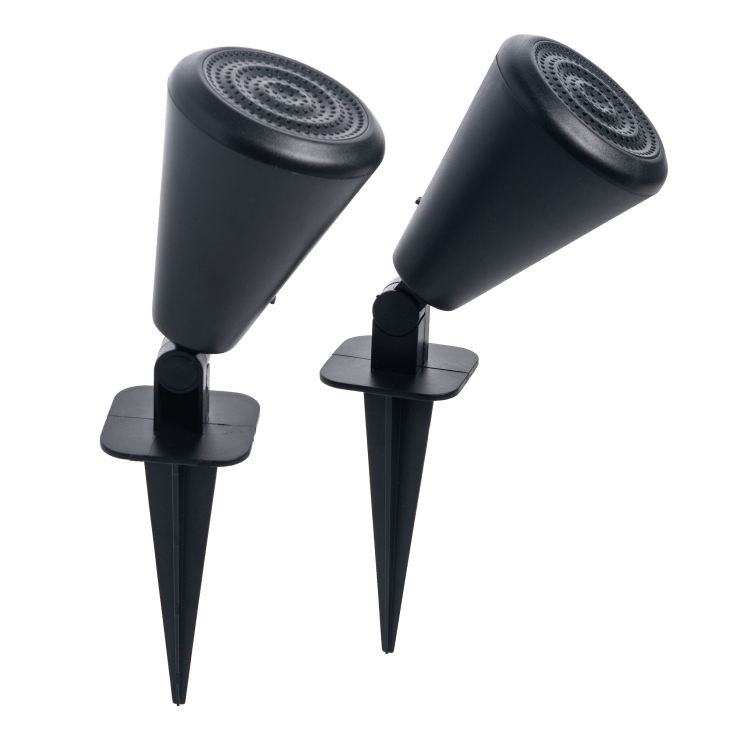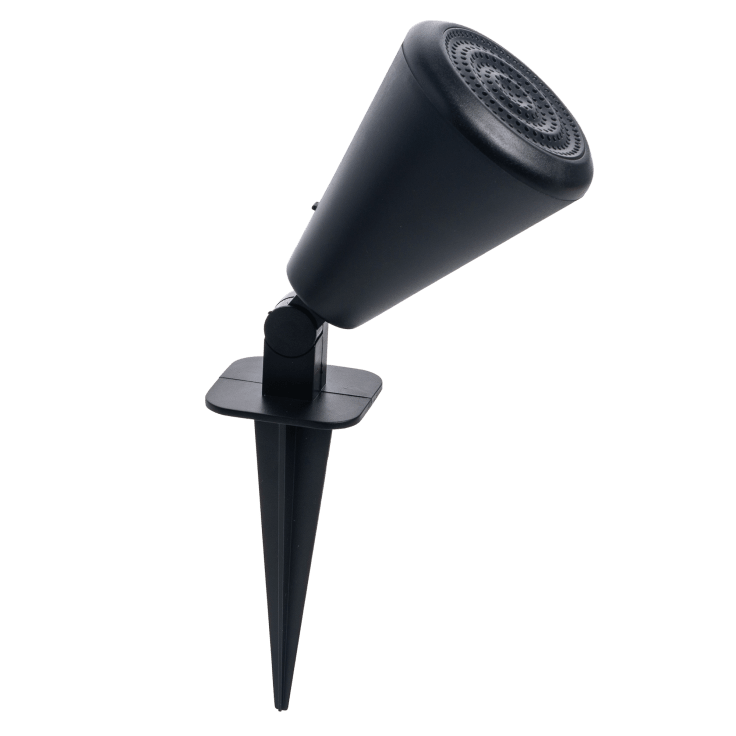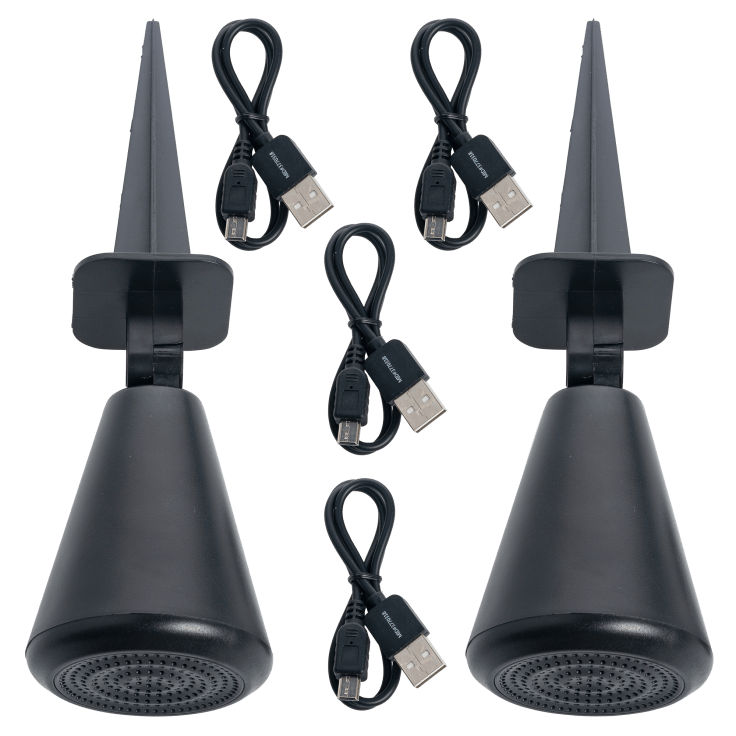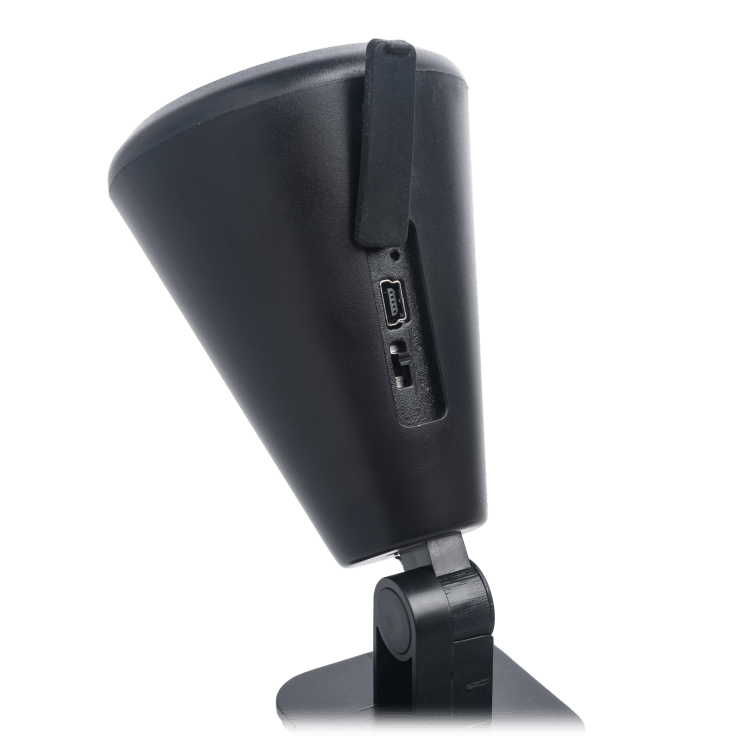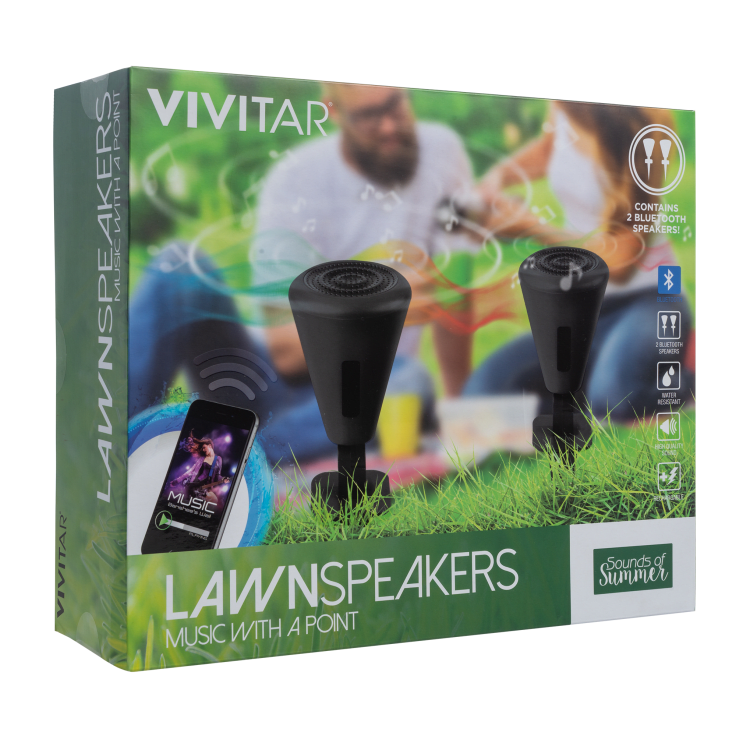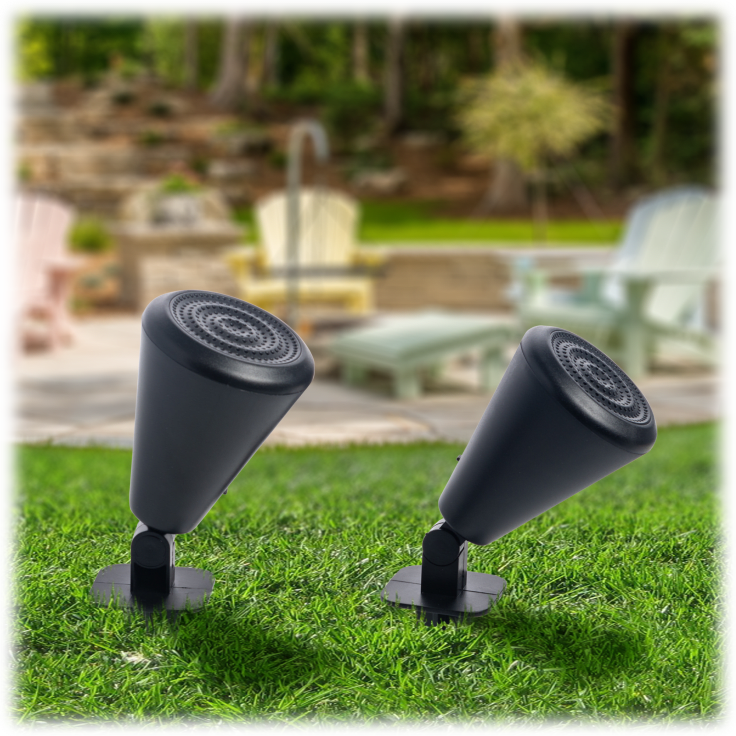 2-Pack: Vivitar Bluetooth Stereo Sound Lawn Speakers
The grill is smoking, the sun is shining, the pool is flowing, but where's the music?
Features
Includes 2 Speakers and stakes to secure them into the ground for adding a soundtrack to any backyard, pool area, or picnic
Pair together for stereo sound
Water resistant design, so bad weather won't ruin your tunes
High quality sound
Wireless Bluetooth connectivity
Rechargeable
Specifications
Bluetooth V4.2
Bluetooth Range: Up to 33 feet (10 Meters)
Voltage: DC 5V
Dimensions: 211.8 x 63mm
Battery Type: Lithium Ion Battery
Included In The Box
2x Lawn Speakers
2x USB Charging Cables
1x User's Manual
Warranty
Available States
AL, AZ, AR, CA, CO, CT, DE, DC, FL, GA, ID, IL, IN, IA, KS, KY, LA, ME, MD, MA, MI, MN, MS, MO, MT, NE, NV, NH, NJ, NM, NY, NC, ND, OH, OK, OR, PA, RI, SC, SD, TN, TX, UT, VT, VA, WA, WV, WI, WY
Reviews
Verified Purchase
Great Quality
Very convenient for relaxing outside!
Written by @georgena7 - August 27th 2020
Verified Purchase
Love it
Thanks love it sounds good
Written by @ShunmonT - September 15th 2020
Verified Purchase
Wireless speakers
Written by @blaandee - January 29th 2020
Verified Purchase
Even tho I of the speakers was defective, the very prompt timely manner in which this was resolved is well worth a 5 star review. Thank you all at SideDeal
Written by @bgarvin1 - October 2nd 2020
Verified Purchase
Written by @12452keith - September 11th 2020
Verified Purchase
Perfect for outdoor events
These speakers, although small in stature, have great clear and high volume sound. Easy to pair with any Bluetooth device and charge quick key. Great for a bbq or lounging outside. Impressive!!
Written by @Kgirl2020 - October 1st 2020
Verified Purchase
Lawn speakers
I received my order in a timely manner.
Written by @srgill1967 - July 17th 2019
Verified Purchase
Written by @Sweetpee123 - June 21st 2019
Verified Purchase
Morning save. Com sales defected product. This is my 2nd electronic order and the both were defected.
Written by @herbpatterson - July 29th 2020
Verified Purchase
Speakers do not stay connected and the sound quality is poor.
After many attempts to keep the speakers connected to wifi, I realized that you have to turn them on and off every time. I purchased 4 but the sound quality was still extremely poor. I would not recommend them. I have also been unable to reach the seller to return them so I am out $70.00+.
Written by @Tazatheart - June 25th 2019
Verified Purchase
Disappointed! One of the two speakers doesn't work! What a joke for return.
Broken on arrival one of two doesntwork
Written by @sendelgado - July 17th 2019