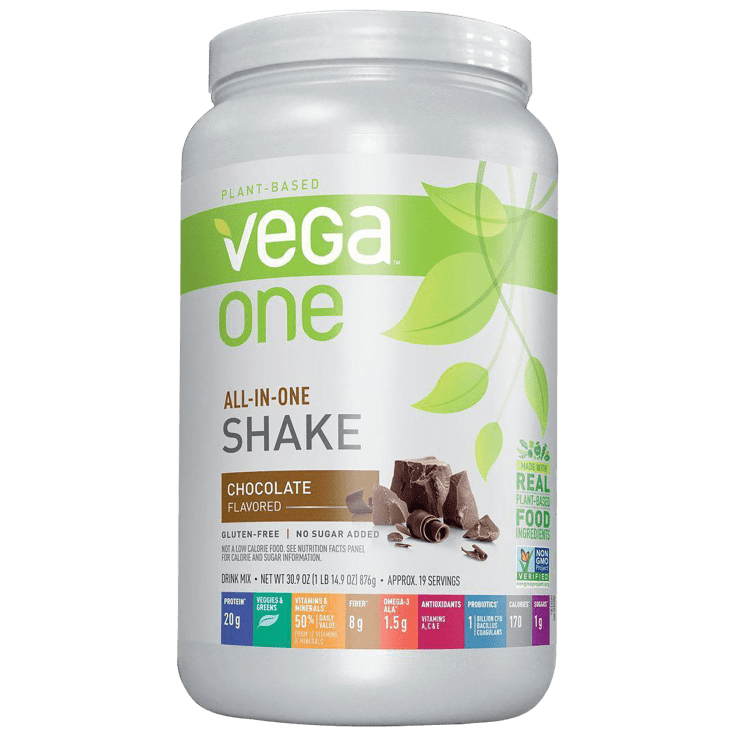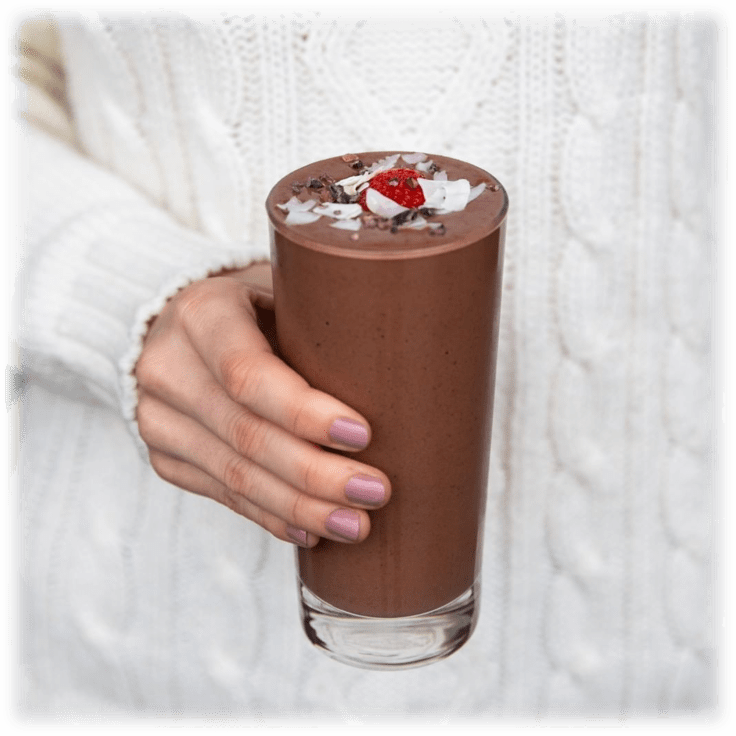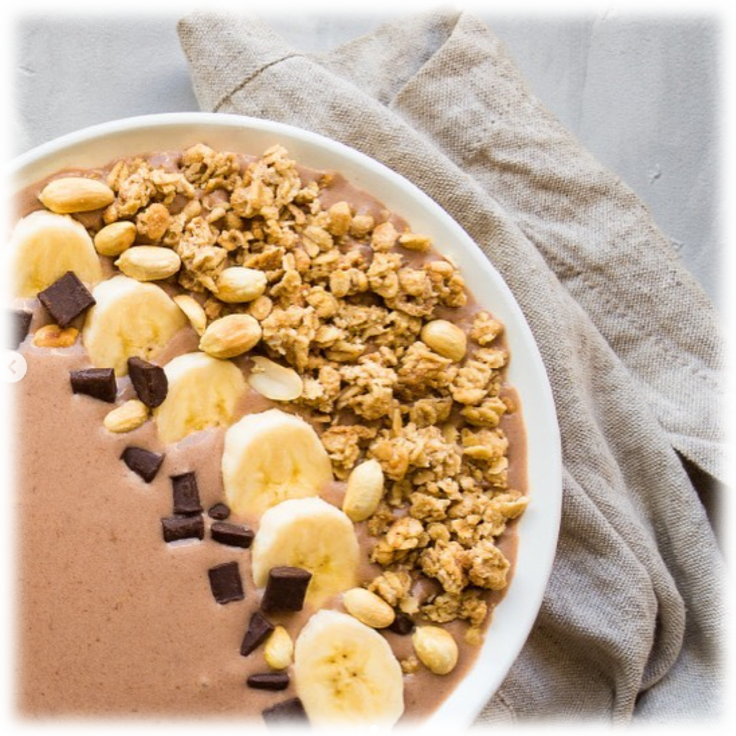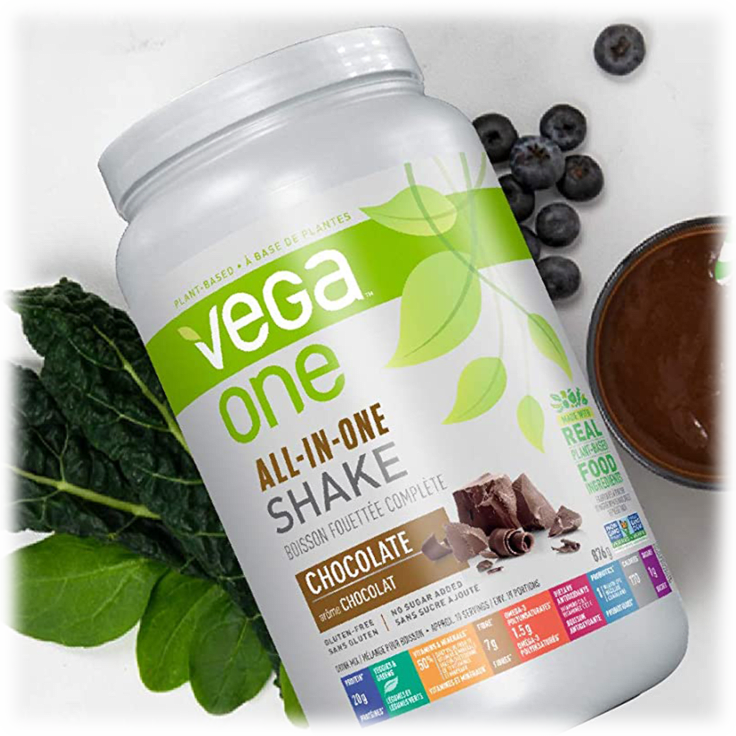 2-Pack: Vega One All-In-One Meal Replacement & Protein Shake (3.86lb)
Features
Curb your sugar cravings and give your body what it really needs with just one scoop
Replace your high-sugar, overly-processed breakfast with a shake
Try blending with a banana, peanut butter, and almond milk for a healthy dessert alternative
All in one plant-based vegan protein powder made from real, whole-food ingredients
Blend a serving of Vega One with your favorite fruit as a meal replacement
20 grams of premium, plant-based protein from pea, hemp, sacha inchi, and flax for a complete amino acid profile
50% Daily intake of vitamins and minerals from broccoli, kale, spirulina, strawberries, and more
25% DV fiber
1.5 grams omega 3s
Probiotics and antioxidants
Non-GMO project verified, vegan certified, low glycemic, gluten-free, and made without dairy, whey, or soy ingredients
Volume: 123.6oz (7.72lb)
Total Servings: 76 Servings
2.5 Month Daily Supply
Flavor: Chocolate
Best By: 12/13/21
ingredients:
pea protein, flaxseed, cocoa powder (processed with alkali), pea starch, organic acacia gum, natural flavors, hemp protein, sacha inchi protein, organic gelatinized maca root, organic broccoli, organic spirulina, organic kale, organic marine algae, dried fruit and vegetable blend (spinach, broccoli, carrot, beet, tomato, apple, cranberry, orange, cherry, blueberry, strawberry, mushroom), chlorella vulgaris, papain, citric acid, beetroot (for color), stevia leaf extract, probiotics (bacillus coagulans), dried antioxidant fruit blend (grape seed extract, organic pomegranate, acai, mangosteen, organic goji, organic maqui)
What's Included?
4x Vega One Original All-in-One Plant Protein Powder
Warranty
Reviews
Verified Purchase
Yes ease
Written by @malcop - September 22nd 2021
Verified Purchase
Awesome deal
Written by @kathysmith2 - August 31st 2021
Verified Purchase
Delicious Highly Recommend
Both the Orange Ginger and the Chocolate are delicious, and it's so nice to know you're putting all these great nutrients in your body while enjoying every shake. I can't say enough good about this product, give them a try you won't be sorry. I brought enough to be stocked up for the Winter !
Written by @pecade - August 30th 2021
Verified Purchase
Vega One All in One Shake / Chocolate
The order arrived today in a timely matter. Here at my house it's the best price ever and the use of power protein Smoothies is the norm. I have never tried Chocolate and this is one of the few Plant based pea formulas that aren't gritty. Delicious tasting with no aftertaste. Satisfying. Today it was mixed with an almost coconut milk. I'd need to give it a few days to see the nutritious effects on the body . Satisfying Vegan One is a great supplement to the diet .
Written by @BarbS104 - August 15th 2021
Verified Purchase
I'm so so happy about this product! We bought 4 canisters of Vega for the price we normally pay for 1! Great seller. Only compliant is that we didn't know the expiration date would be only 1.5 months away so we bought enough for 6 months. I'll give some away because the price is so good, but would have preferred to know the exp date ahead of time.
Written by @aplicht1 - July 30th 2021
Verified Purchase
GIANT Containers of goodness!
Received the chocolate this morning and already mixed up a shake. It's delicious! You won't be dissapointed.
Written by @sarahc1976 - July 23rd 2021
Verified Purchase
Vega One Protein Powder: Amazing flavor at a great price!
4 Large Containers delivered this morning. Powder blends well without clumping in unsweetened almond milk. The texture is smooth without chalkiness. Full-bodied chocolate flavor without a bitter aftertaste. Mildly sweet without the sweetener aftertaste so common in other brands and the stevia is not overpowering. The blend of vegetables balances well with the fruits. I was able to sip it without feeling overtly full and hunger was satisfied. At this price, this protein powder is a real bargain and I plan to buy more. I have even contacted family members about this great find. Do not pass up this opportunity to have high-quality vegan protein powder at an awesome price!
Written by @hannahsgift - July 8th 2021
Verified Purchase
Great Deal
Arrived exactly as described
Written by @herinwj - June 21st 2021
Verified Purchase
It has the look of QUALITY!!! also tates GREAT!!!!
Written by @John1A - June 17th 2021
Verified Purchase
Flavor not as good, chocolate as expected. Otherwise good product.
Written by @macdmaria - July 8th 2021
Verified Purchase
good product!
convenient. affordable, healthy nutrition on the go
Written by @jucca - June 16th 2021
Verified Purchase
You have to be able to drink it!
This tastes so bad, I will never be able to add enough fruit, peanut butter, or anything to this to be able to drink it!! I've tried a lot of different Protein Shakes and this tastes the worst of them all!
Written by @carolburk - June 17th 2021
Verified Purchase
Oh My, this stuff is terrible!
I was so excited to get this in. I opened the box and fixed me a shake for dinner. First sip was not good. I tried to add a few different things to help improve but nothing worked! Couldn't even go past the 3rd sip!
Written by @AlisonRogers - June 17th 2021