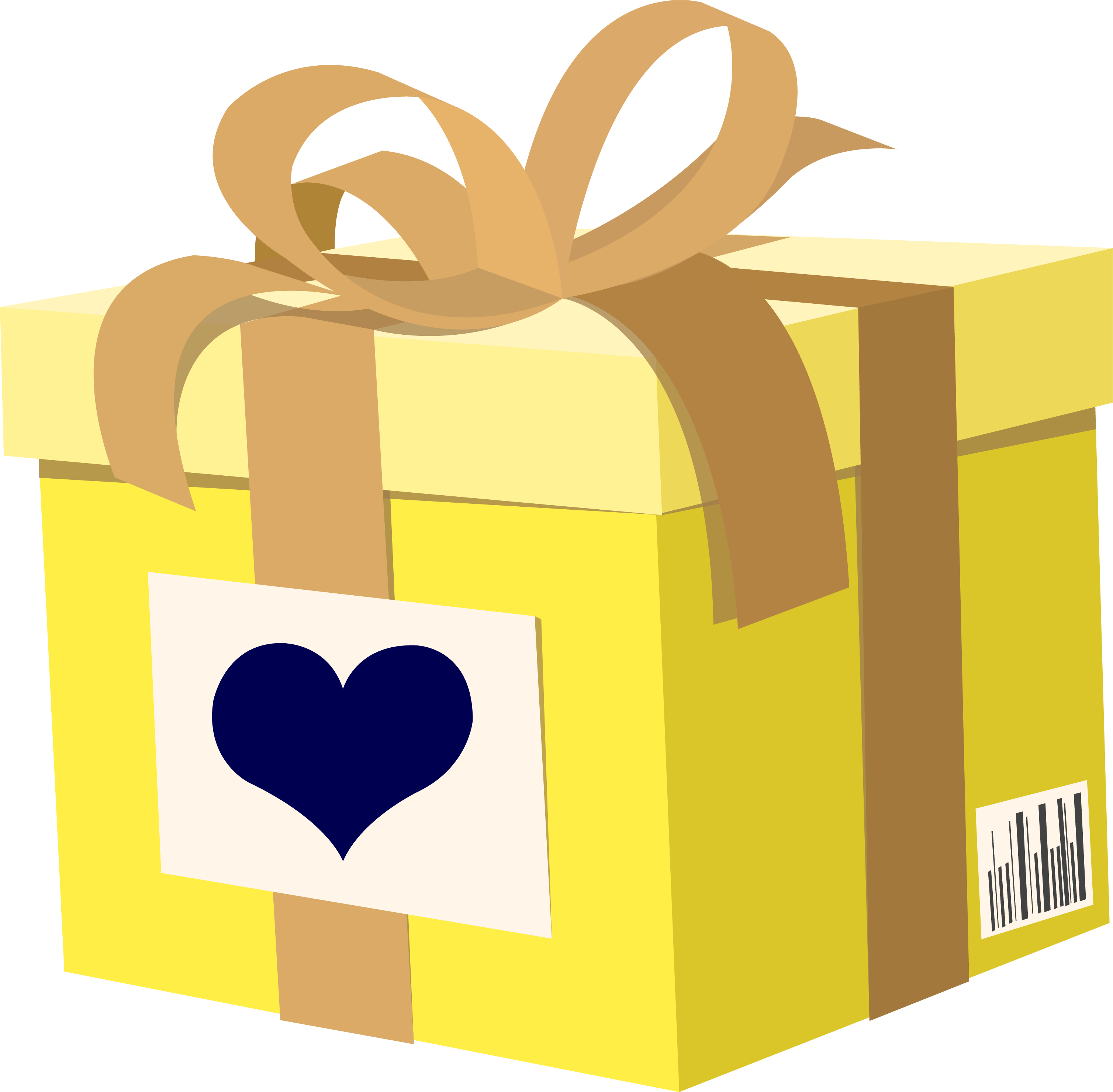 Send

this as a gift

When placing your order, you can use a different delivery address to send a gift to friends or family. After your order is placed, you can email a gift message to let your friends and family know your gift is on the way.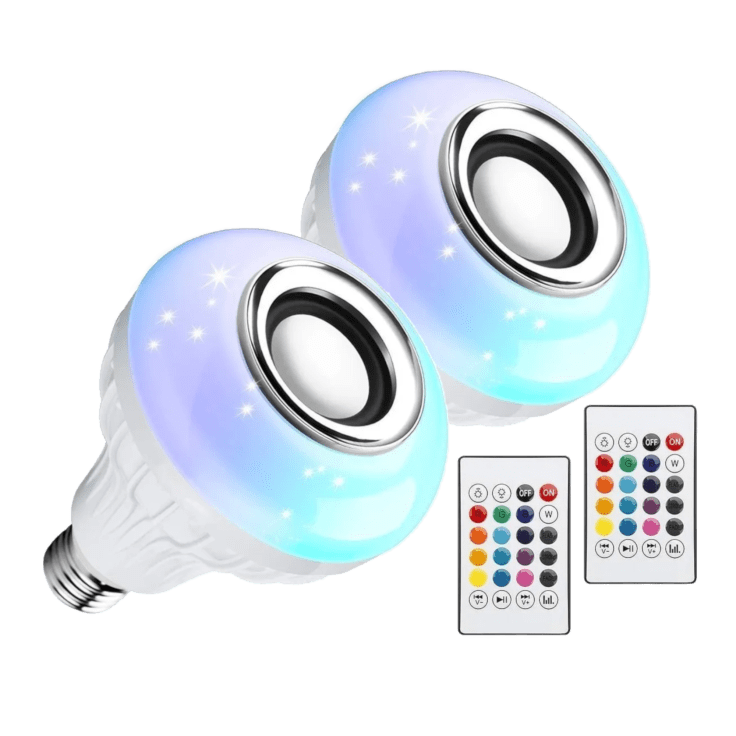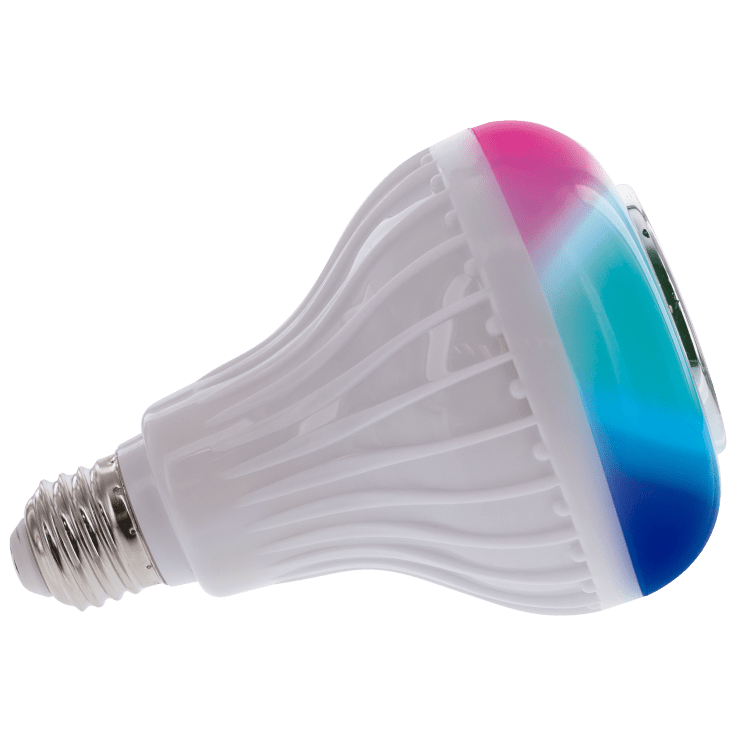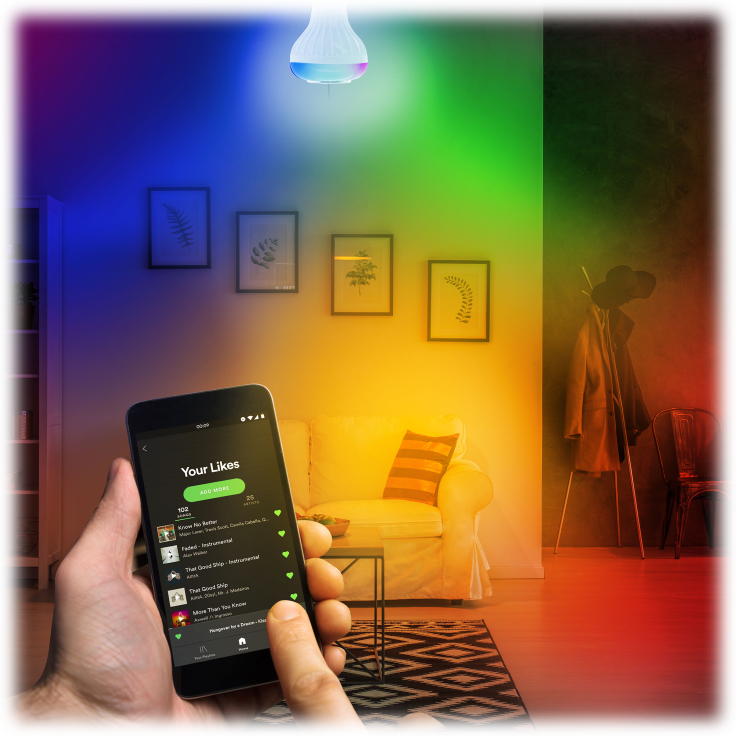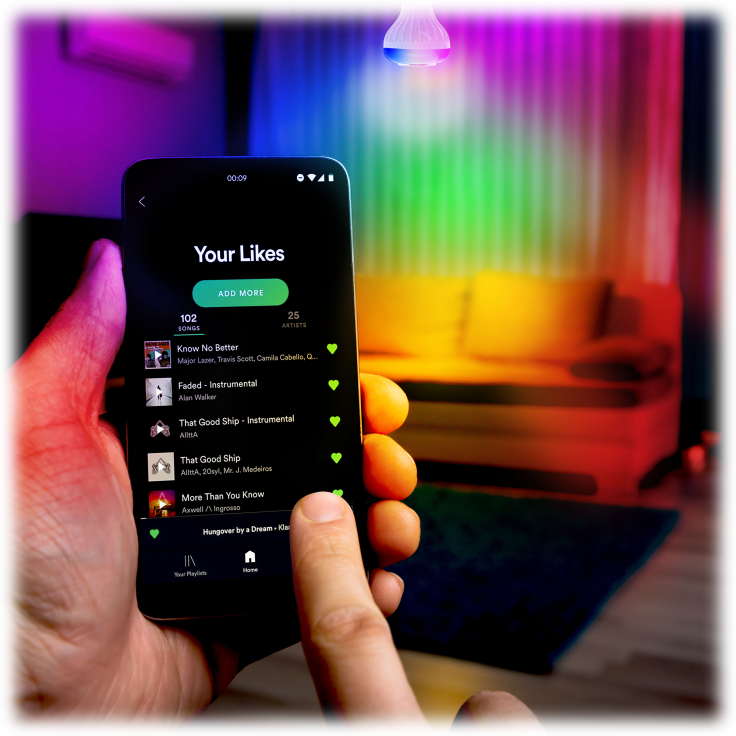 2-Pack: SimplyTech Lumisound Color Changing LED Bulb Speakers
Features
Turn any room into a party with LumiSound!
Multicolor LED light bulb with a built-in wireless speaker.
Choose from 16 colors, including white & soft white, and multiple light effects with the included remote.
Control the music with your phone via Bluetooth wireless connection. Set the ambiance of your indoor space.
Fits any standard E26 base.
What's Included?
2x LUMISOUND Multicolor LED Bulb with Wireless Speakers
2x LUMISOUND Remote Controls
Warranty
Reviews
Verified Purchase
Color changing lightbulb speaker
Deliver was fast but it's a Xmas gift so don't know how well they work but fingers crossed Ed that these are as awesome as they seem.
Written by @Lajean - December 5th 2021
Verified Purchase
Nice
Written by @Evey1964 - July 27th 2022
Verified Purchase
Love it
Written by @susiegs64 - March 4th 2022
Verified Purchase
Wow!
Written by @jeannewang - November 30th 2021
Verified Purchase
Written by @MrsFlowers48 - November 30th 2021
Verified Purchase
Horrible
They do not even work can not even get the bulb to turn on.
Written by @K22rome - March 2nd 2022
Verified Purchase
Broken
Written by @greatonetk - July 29th 2022