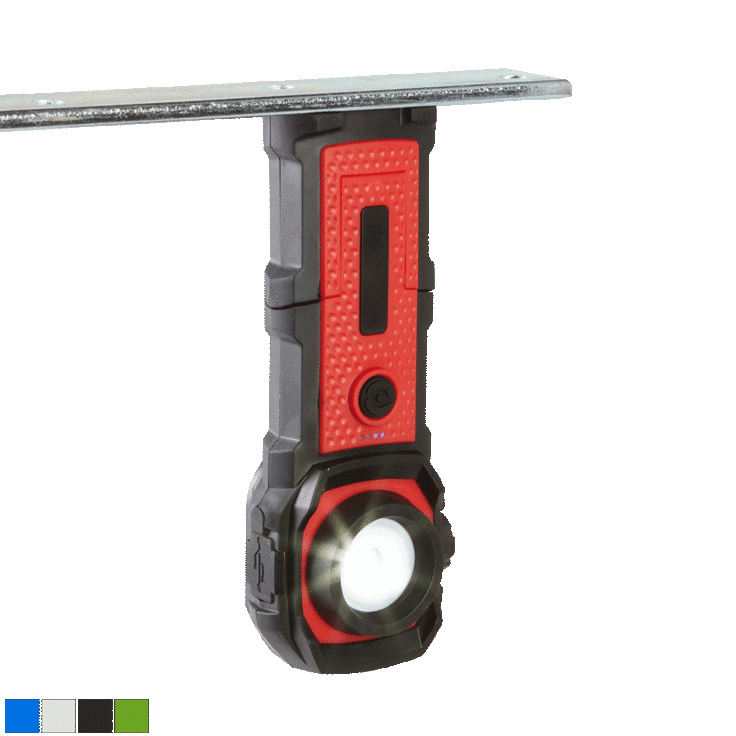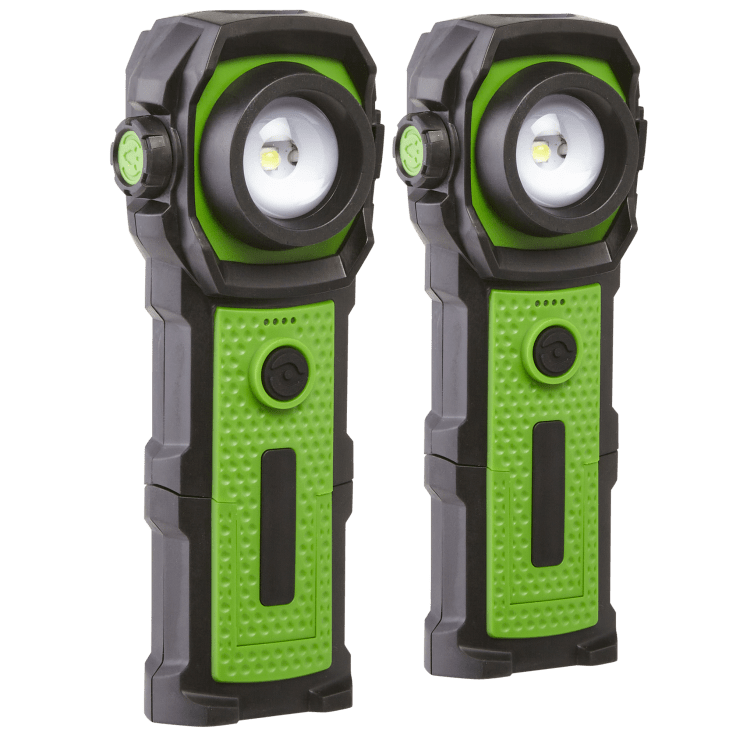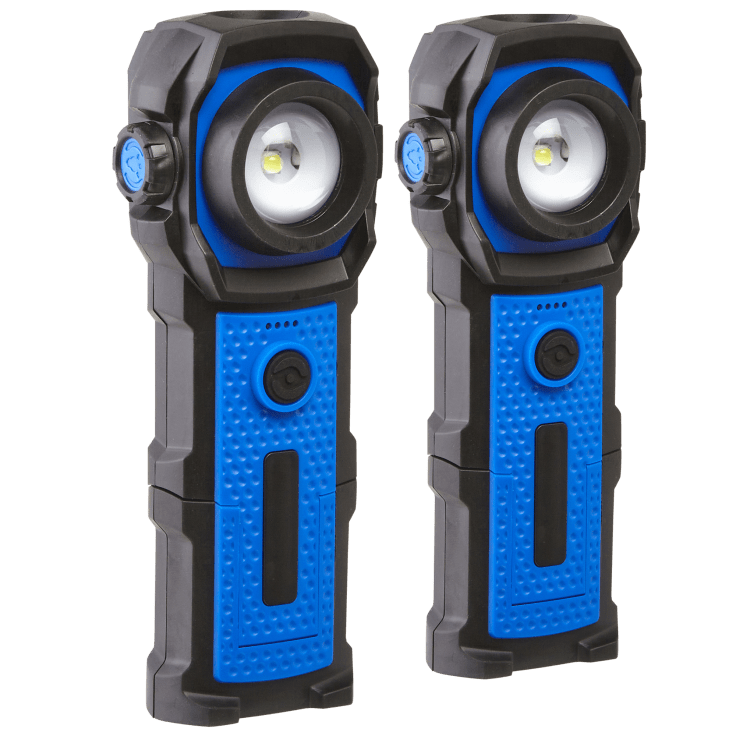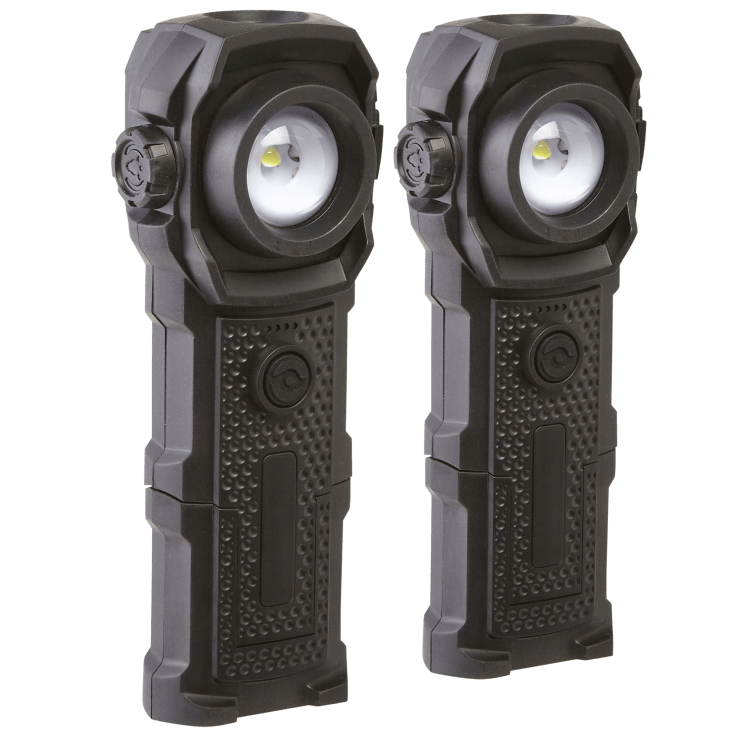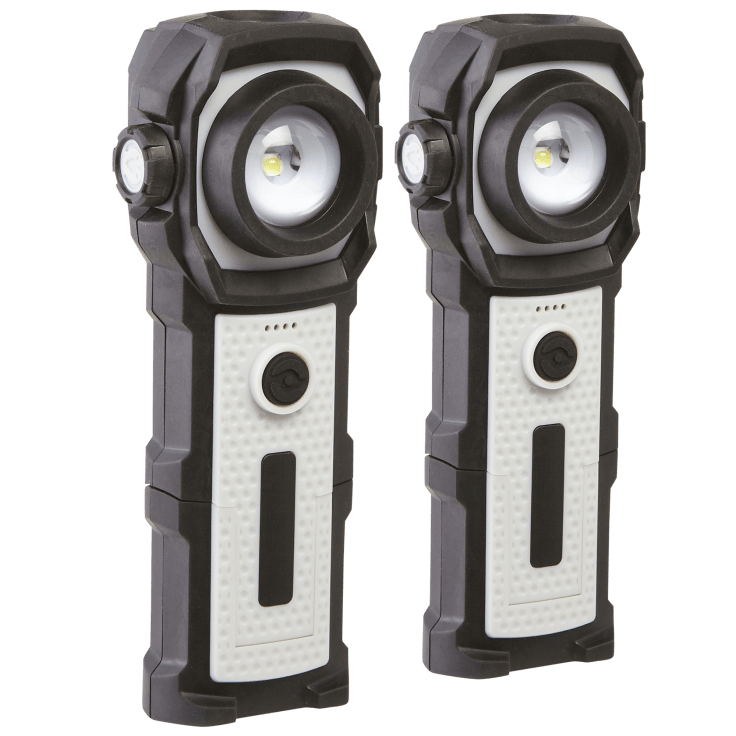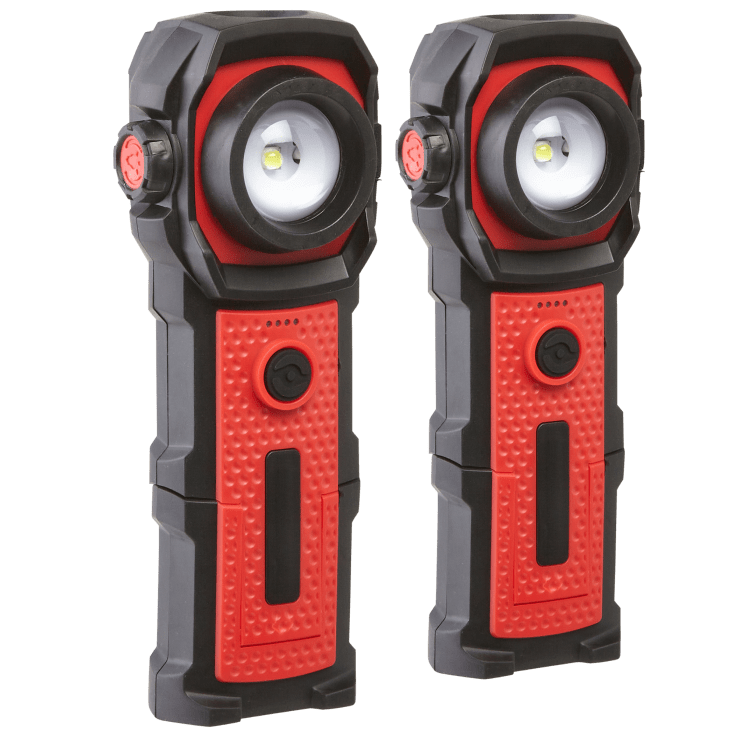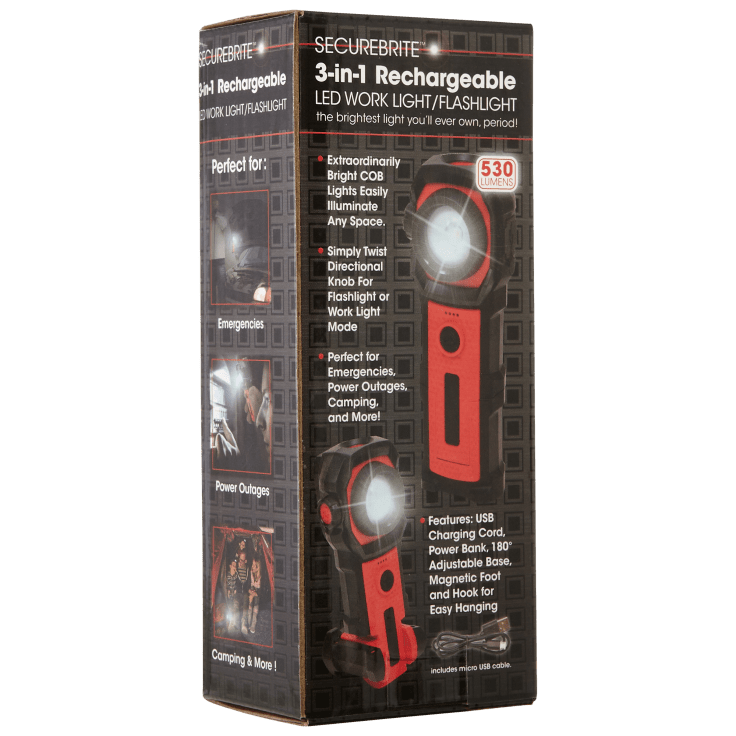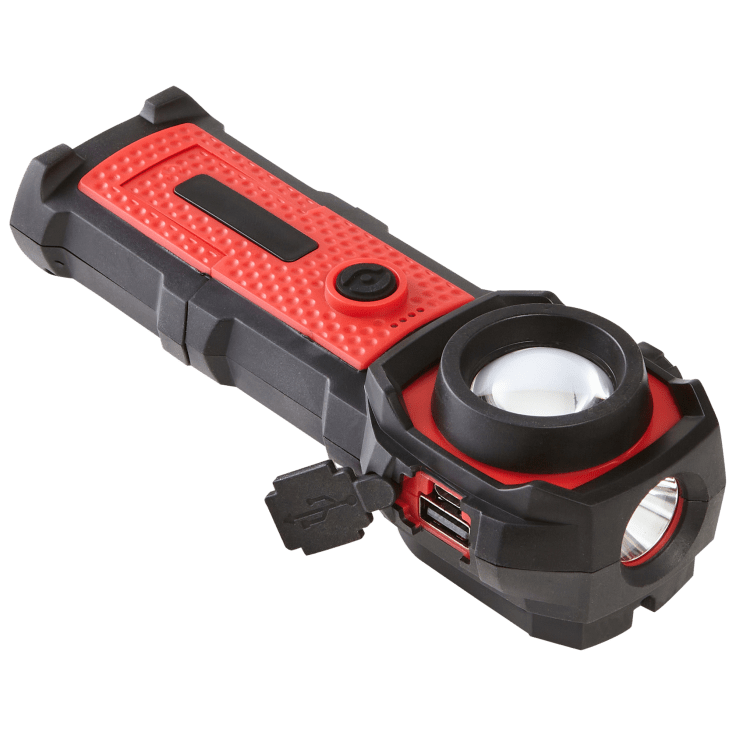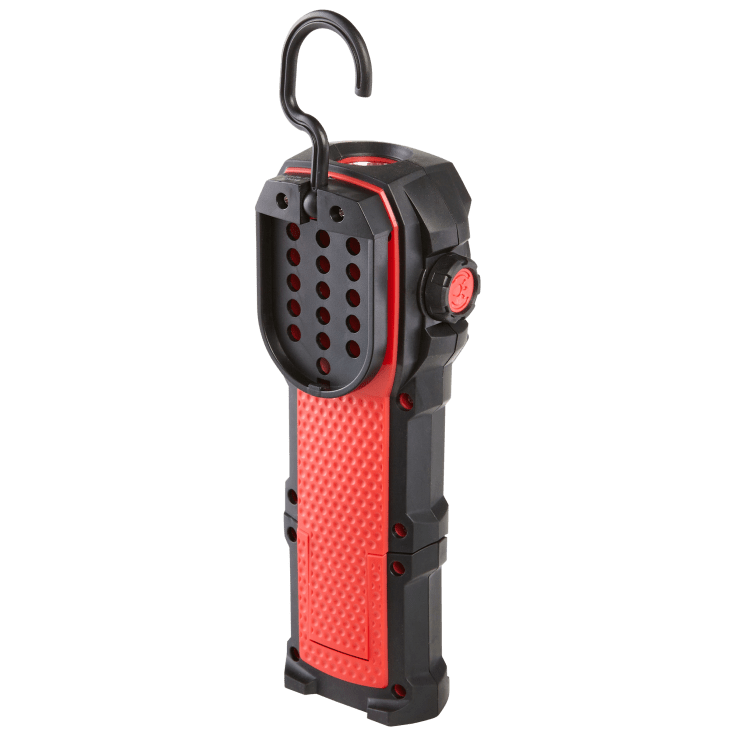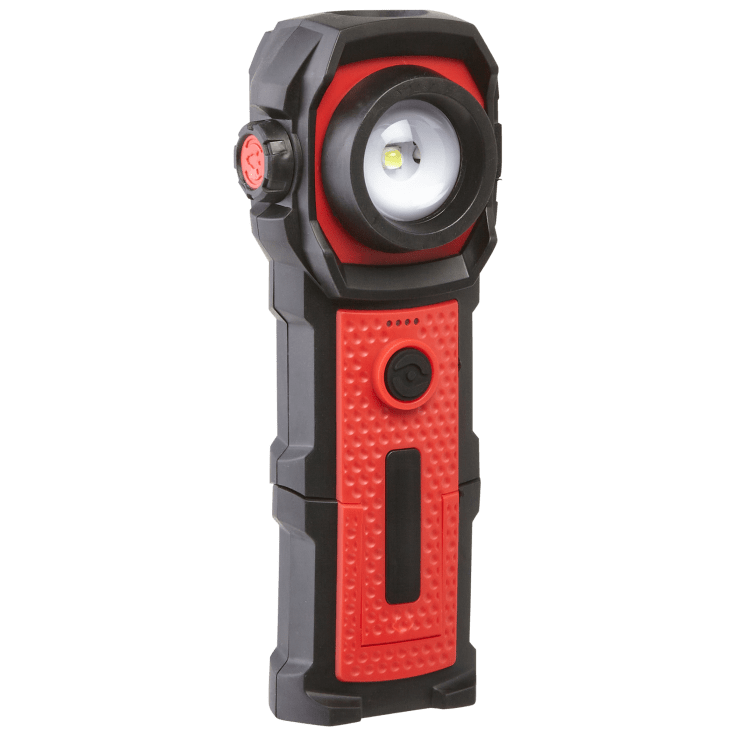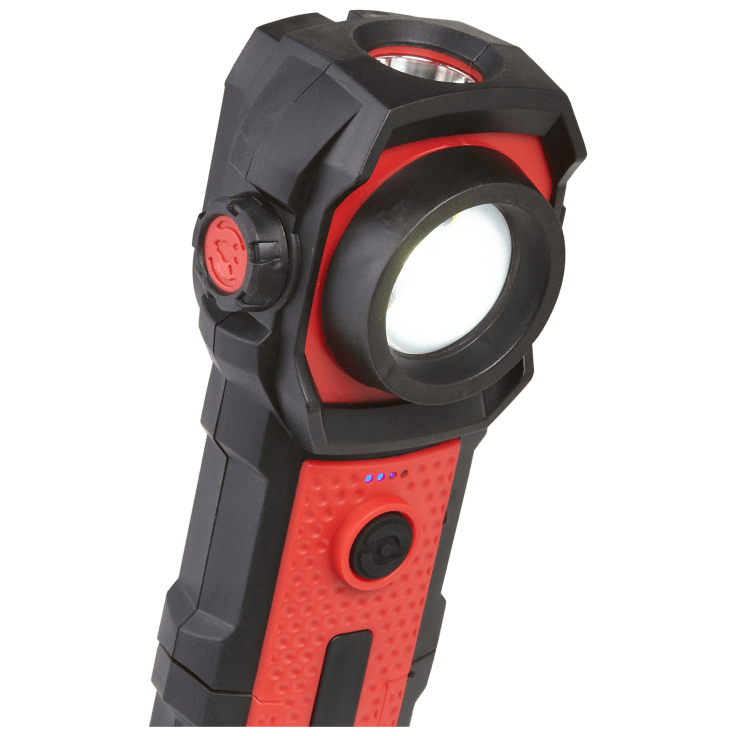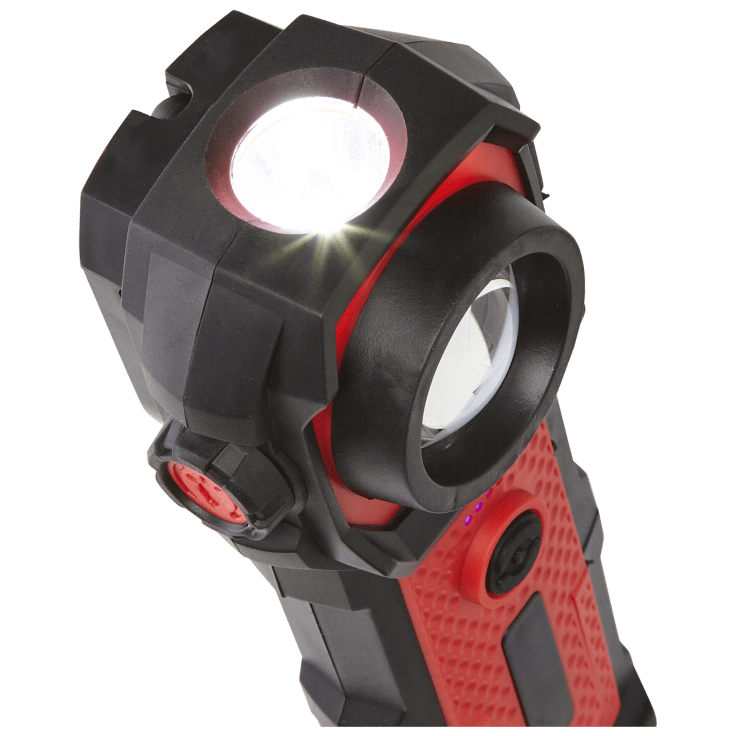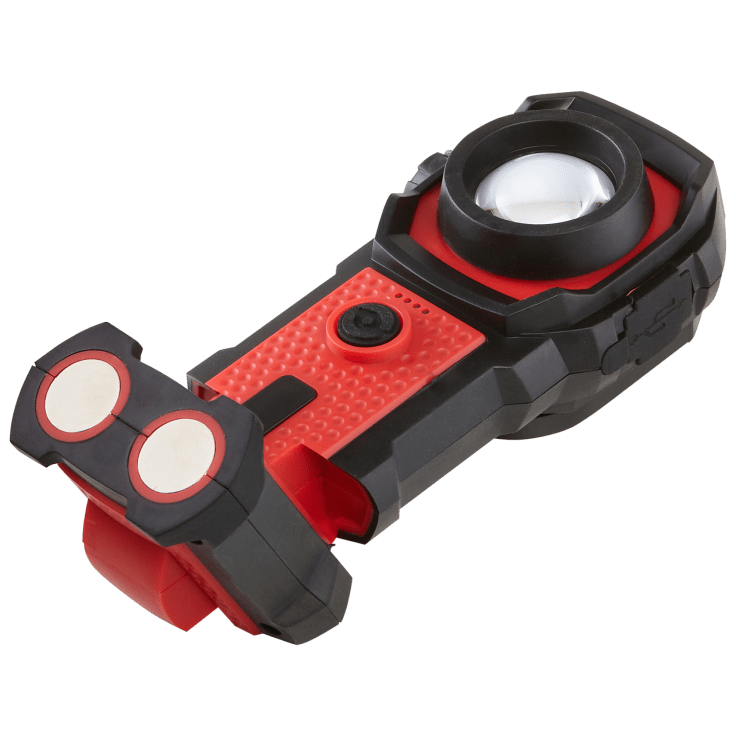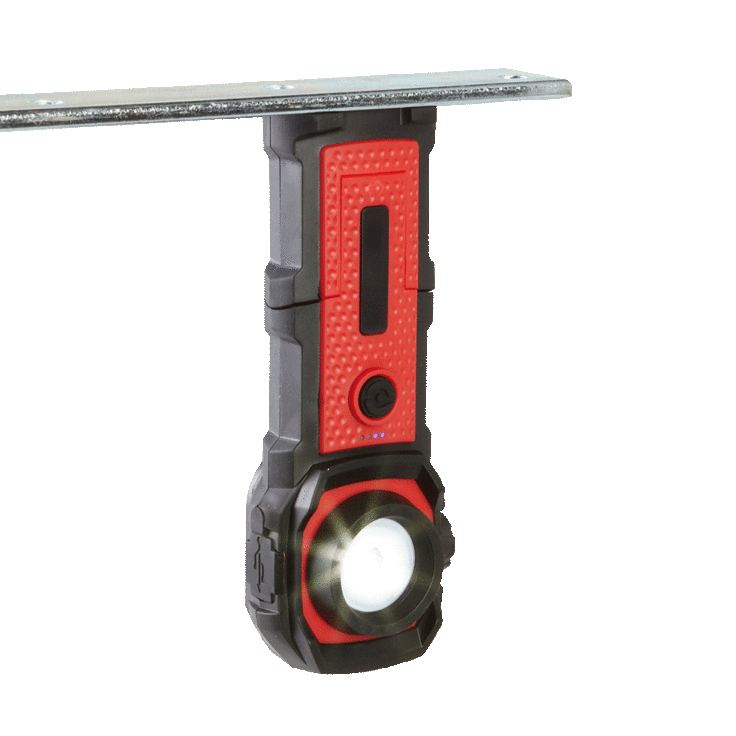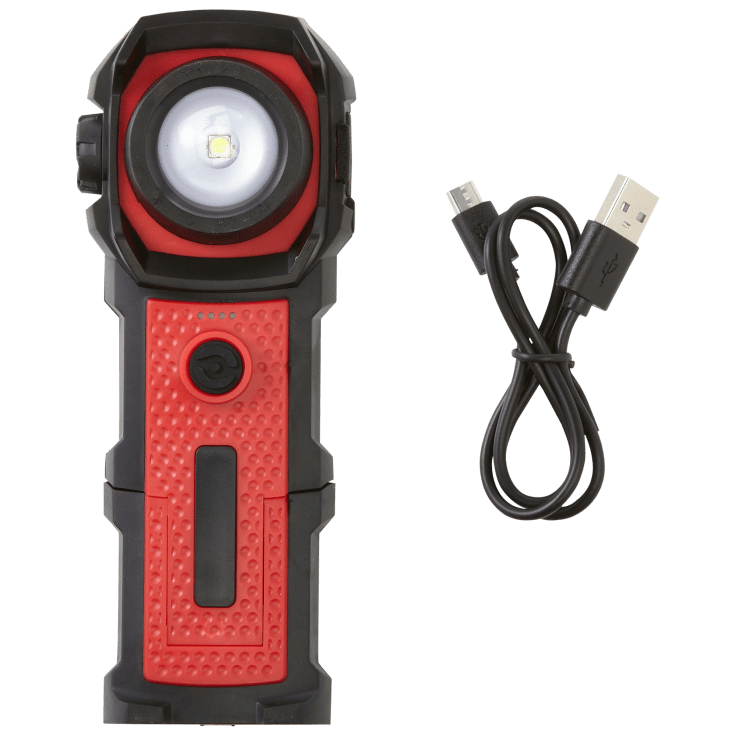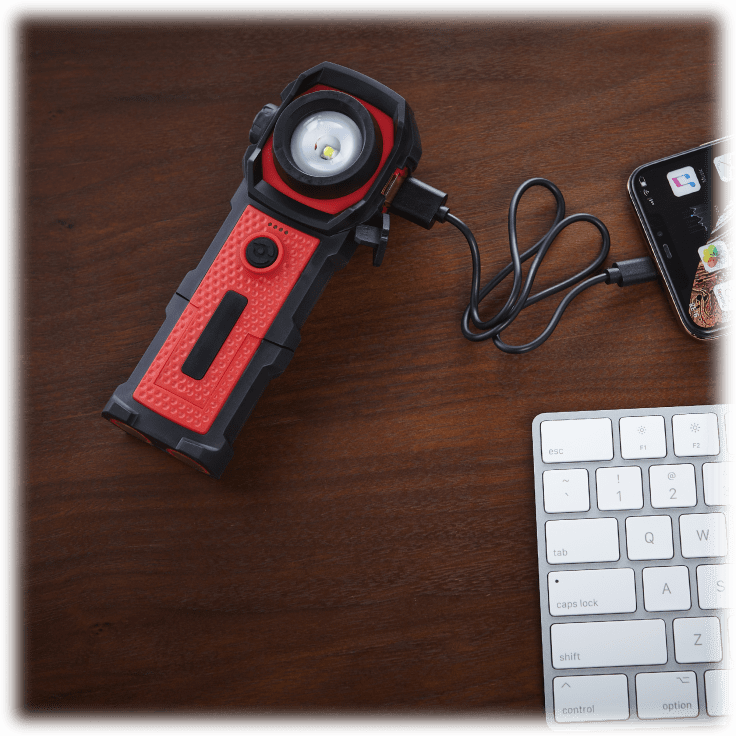 2-Pack: SecureBrite Flexible LED Work Light with Rechargeable Battery
Features
COB LED Rotating Work Light provides optimal lighting when working in the garage, basement, or anywhere else additional light is needed.
Features a built-in Lithium-polymer battery, a USB output/input port that can be used as a Power Bank, a USB cord, and a battery indicator.
Magnetic base can rotate by 180 degrees, while the pivoting light head can be adjusted up to 90 degrees allowing you to position the bright 530 Lumen light to any angle multiple angles.
Built-in strong dual-magnet base on the bottom, and a hook & clip on the back freeing up your hands for whatever you're working on!
Battery indicator to let you know when you're running low
Battery Type: Internal Li-polymer
Battery Capacity: 2000 mAh
Worklight Brightness: 530 Lumens
Flashlight Brightness: 385 Lumens
Battery life on HIGH setting: 2 Hours 37 Minutes (157 minutes)
Battery life on LOW setting: 3 Hours 43 Minutes (223 minutes)
Power Input: Micro-USB
Power Output: USB Type A
Dimensions: 6"L x 4.5"W x 13.5"H
What's Included?
2x Securebrite LED Work Light with Rechargeable Battery in the color of your choice
2x USB Cord
Instruction Manuals
Warranty
Available States
AL, AZ, AR, CA, CO, CT, DE, DC, FL, GA, ID, IL, IN, IA, KS, KY, LA, ME, MD, MA, MI, MN, MS, MO, MT, NE, NV, NH, NJ, NM, NY, NC, ND, OH, OK, OR, PA, RI, SC, SD, TN, TX, UT, VT, VA, WA, WV, WI, WY
Reviews
Verified Purchase
Great value for a Must Have Multi Purpose Light
I feel that this is a great multi purpose light for car, house and emergency needs. The price makes it a great value for the money.
Written by @chired8 - February 7th 2023
Verified Purchase
Very bright light.
Great light, charges fast, lasts as outlined. Magnet is pretty strong. Finding real metal in this world is the challenge. Love them!!!
Written by @palomino722 - May 31st 2023
Verified Purchase
3-in-1 rechargeable work light
Item just delivered. So far so good. It's charging so I'll check it out more later. May update my review @ a later time.
Written by @Stoll68 - May 27th 2023
Verified Purchase
Work light
I should have bought 2 more…very useful
Thank you

Written by @chefbernie - July 22nd 2023
Verified Purchase
Compact
Have to see how long the battery last? is, and the charge time
Written by @coleslaw31 - March 15th 2023
Verified Purchase
Can't believe how bright they are. Nice
Written by @LPACETTI64 - December 16th 2022
Verified Purchase
Written by @woolly - April 18th 2023
Verified Purchase
Plug in already broke
The outlet to charge your flashlight has already broken…its inside the flashlight now where the end can't plug into…cheap made…guess you get what you pay for! I'll never learn
Written by @Sugarbaddd - May 6th 2023