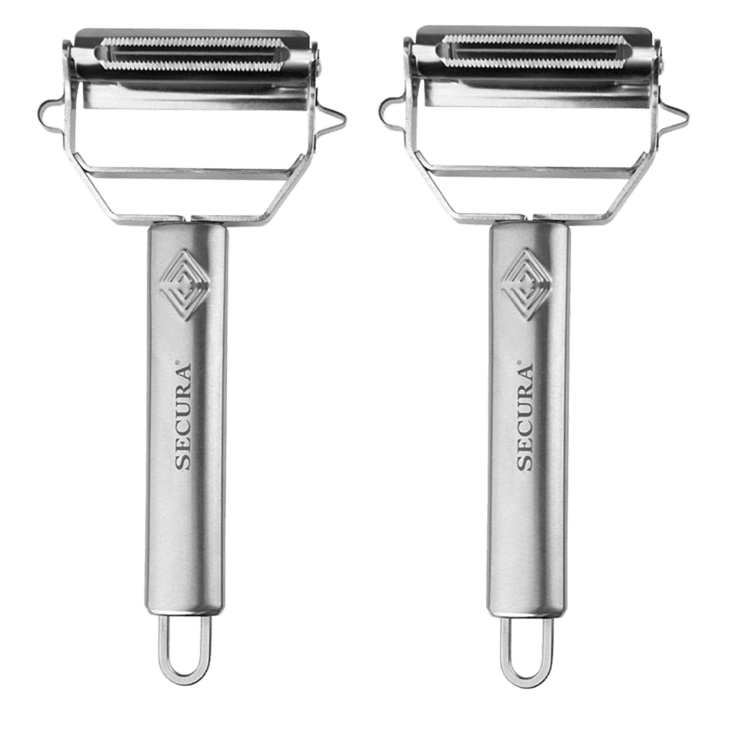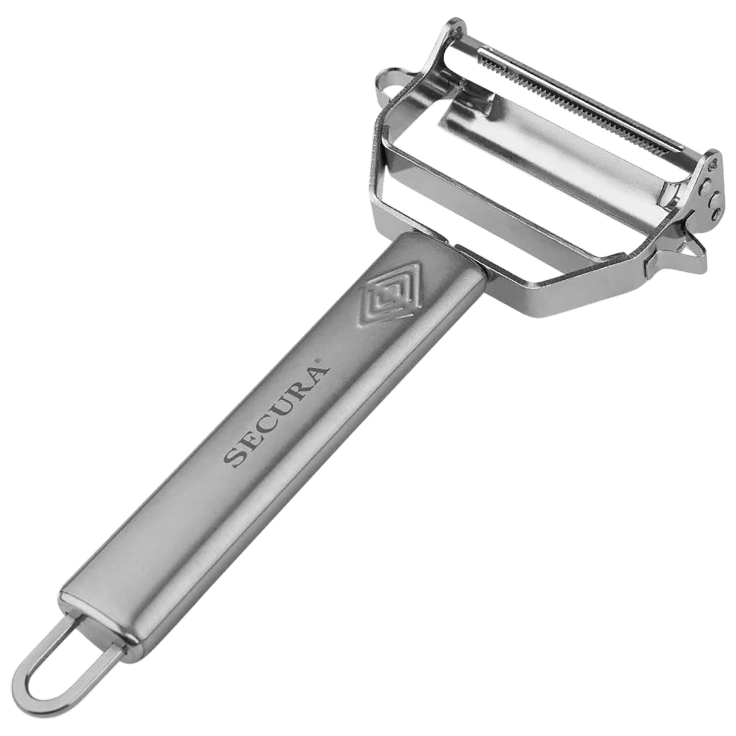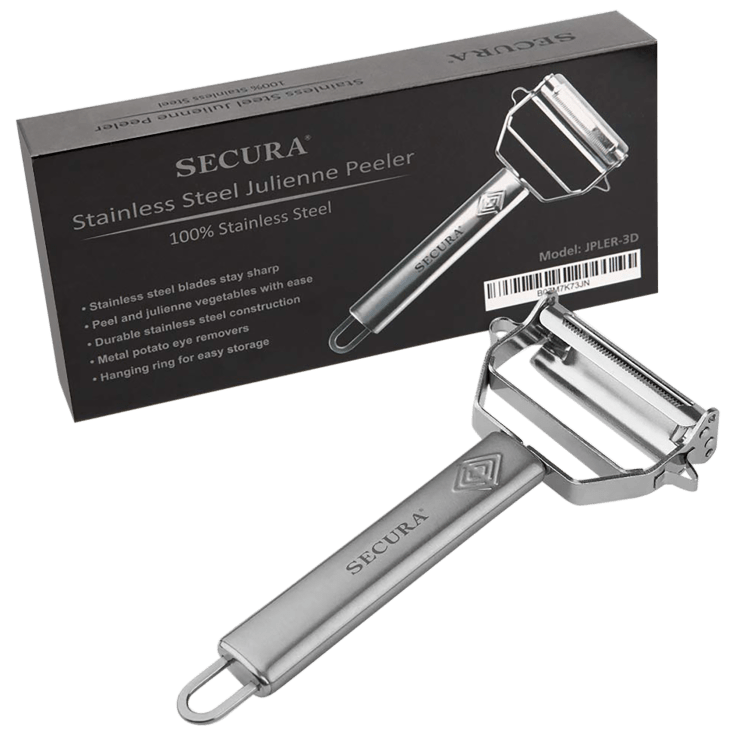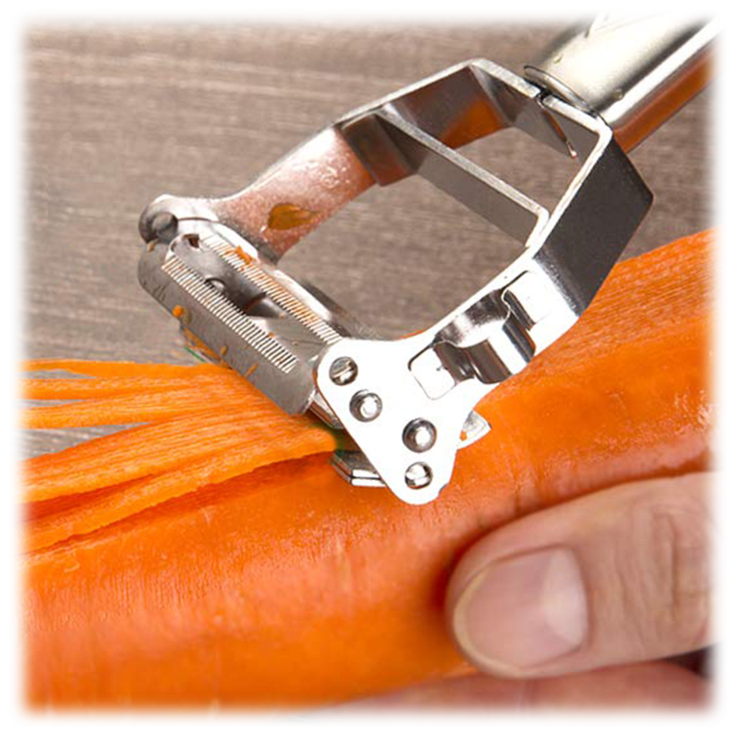 2-Pack: Secura Premium Stainless Steel Vegetable Julienne Peelers
Features
MULTIFUNCTIONAL - When dragged along vegetables like carrots, kohlrabi, sweet potatoes, and squash, Secura julienne peeler leaves you with a pile of ribbons and noodles. Peeling vegetables and other veggies just got a lot easier with our SUPER sharp vegetable peeling blade.
PREMIUM MATERIAL - Secura vegetable peelers come with durable ultra-sharp stainless steel blades. Whatever the task, the peeler should handle bumps and curves with ease and without clogging or losing its edge.
EASY TO CLEAN & STORAGE - Dishwasher safe! Hanging ring design for easy storage!
TWICE THE HELP - You and a helper can prep foods in sync with two peelers available for use!
included in the box
2x Secura Premium Stainless Steel Vegetable Julienne Peeler
Warranty