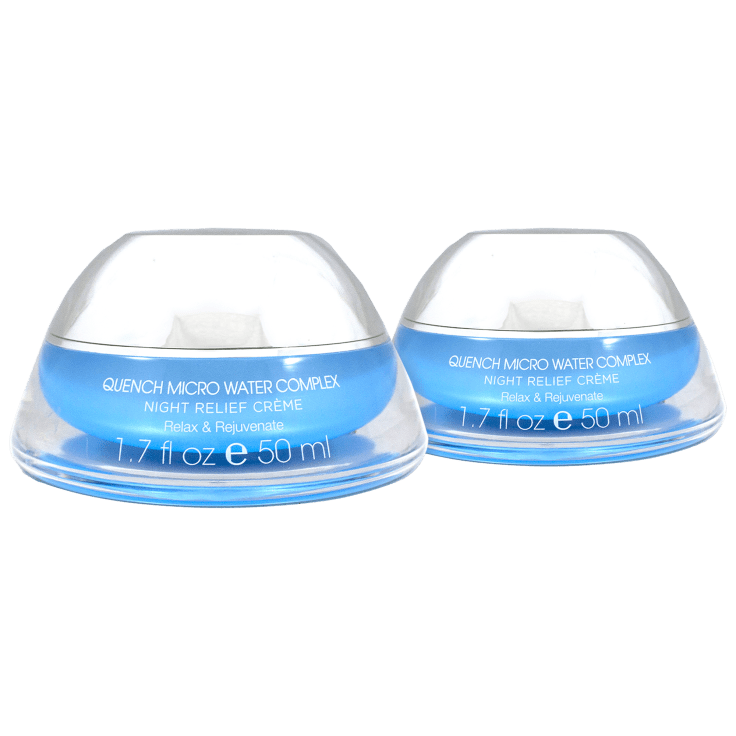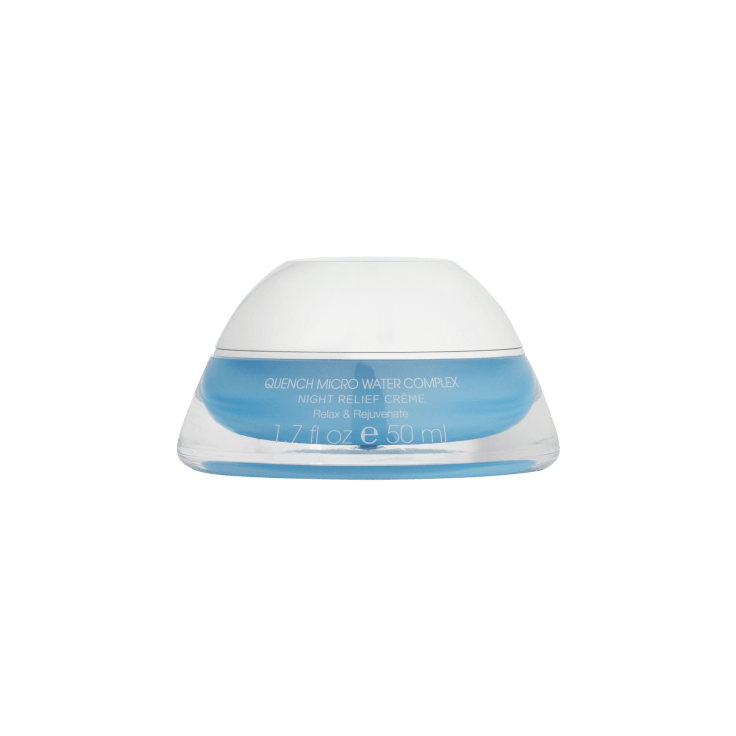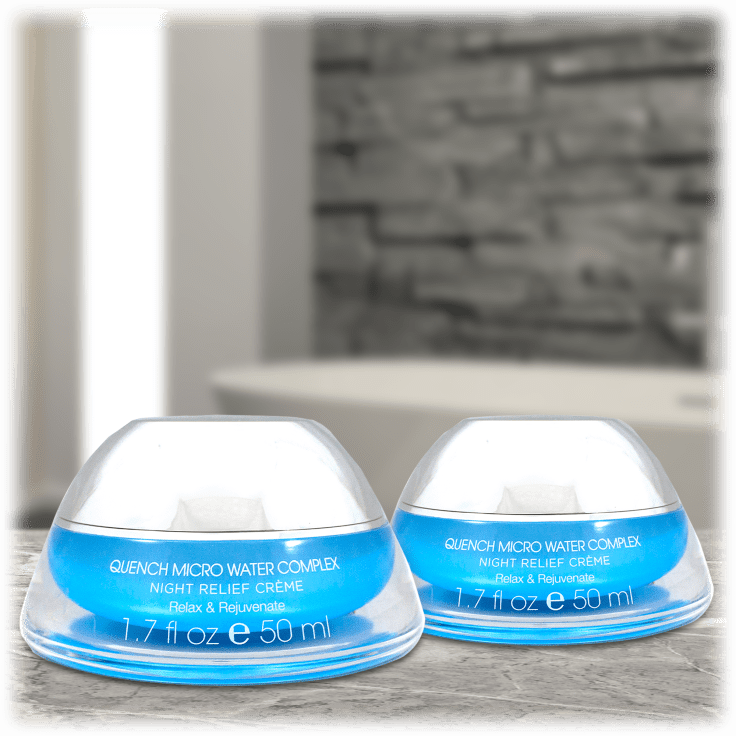 2-Pack: Quench Night Relief Crème
Features
This exclusive formula and moisture-rich hydrating cream works through the night to create firmer, more radiant skin by morning
Created with a time-release activation, it gradually dissolves into the cells while activating the skin cell proliferation mechanism for hours after application
By applying before bed, your skin will be infused with extra hydration and collagen-boosting Tri-Peptides
While asleep, the muscles are relaxed and the skin is free from additional environmental challenges which allow for optimal rejuvenation and renewal
Quickly absorbs into the skin, leaving it completely residue-free
How to use
Use daily in the evening
Every evening after cleansing, massage a pea-sized amount of cream into the face & neck
Specifications
For external use only
Avoid contact with eyes
If the product gets into the eyes, rinse thoroughly with water
Volume: 1.7 fl oz e 50 ml
what's included?
2x Quench Night Relief Crème
Warranty
Estimated Delivery Date
Monday, Jun 5 - Tuesday, Jun 6
Reviews
Verified Purchase
Terrific value!
I originally purchased these products in a mall at a much more expensive price. It is a terrific bargain finding the same items on the MorningSave site.
Written by @PeggyCW - March 1st 2023
Verified Purchase
It's very good night cream
I brought this night cream before and it works very well so that's why I ordered it again thank you
Written by @chey60 - February 14th 2023
Verified Purchase
I saw some change to my skin
Written by @KaylaF123 - May 16th 2023
Verified Purchase
Nice container
Haven't tried yet but I think I will be happy with it.
Written by @booboobambam - April 6th 2023
Verified Purchase
Good stuff
I love the way my skin feels after just one use. What a way to pamper ones self.
Written by @Karles13 - February 13th 2023
Verified Purchase
Night cream
Not really happy with the smell cream seems really thin
Written by @marilynkramer - July 6th 2022
Verified Purchase
Not okay.
I opened one jar last night & the odor is putrid. Tried it on my hand & could not tolerate the smell. I chose to return these 4 items. 2-2pk that we're all loose in the bubble pack.
Written by @ViviSee - January 27th 2023
Verified Purchase
Smells
I received this product; looks like cottage cheese. Looks like it has been frozen a multitude of times.
Written by @tommy1953 - January 6th 2023