Estimated Delivery Date
Monday, December 23rd - Thursday, December 26th
Orders for this deal might arrive by Christmas. Don't worry if it doesn't make it in time. You can print a gift tag to let your friends and family know your gift is on the way.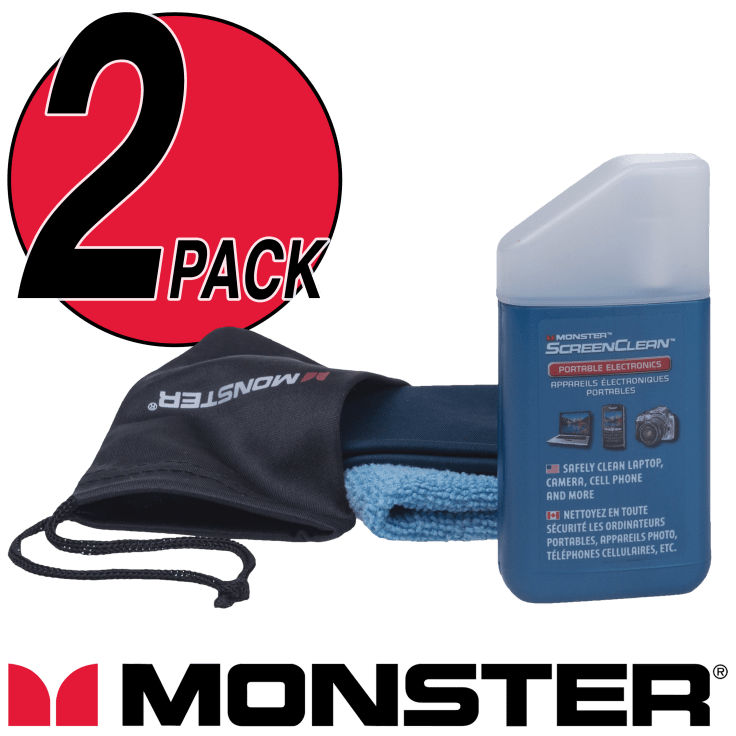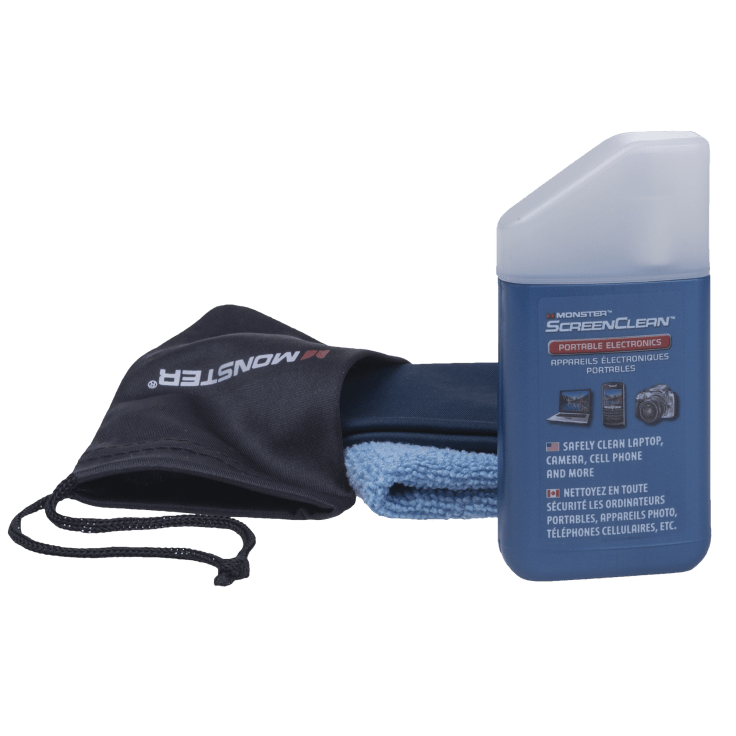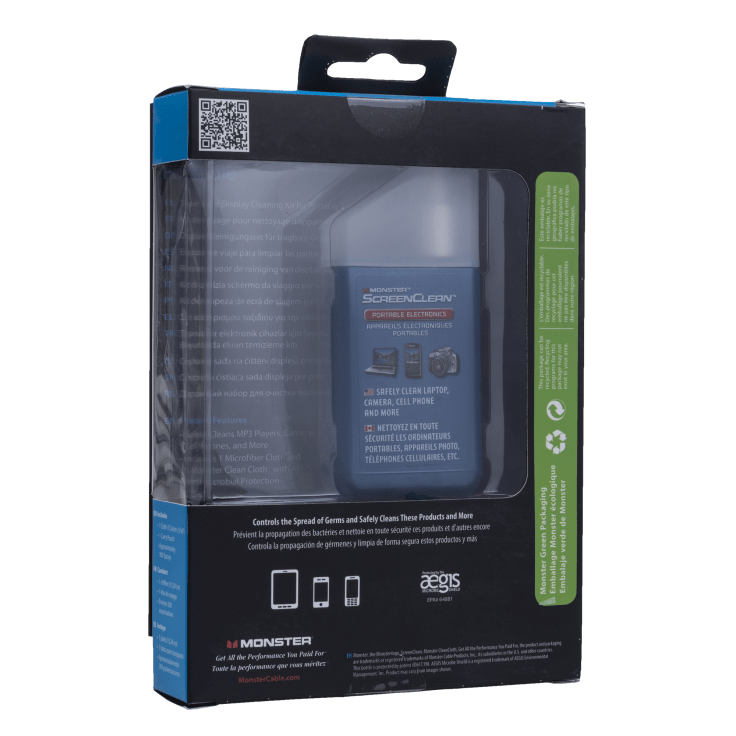 2-Pack: Monster Portable Screen Cleaning Kits
Features
Includes 2 Cleaning Kits
Removes Fingerprints, Dust, and Smudges
Streak-Free and Drip Free
Keeps your screen in good condition longer
Protects screens from micro-abrasions, but keeping their surfaces clean
Each cleaning kit includes Cleaning Spray, Microfiber Cloth, and AEGIS Cleaning Cloth
Features Anti-Bacterial Protection by AEGIS
Includes carrying pouch
Approximately 300 sprays per bottle
SPECIFICATIONS
Amount per bottle: 1.52 fl oz
Micro-Fiber Cloth Dimensions: 6" x 6"
INCLUDED IN THE BOX:
2x Monster iClean Cleaning Solution (1.52 FL OZ) Bottles
2x Monster Microfiber Cleaning Cloths
2x Monster AEGIS Cleaning Cloth
2x Carrying Pouches
Warranty
Estimated Delivery Date
Monday, December 23rd - Thursday, December 26th