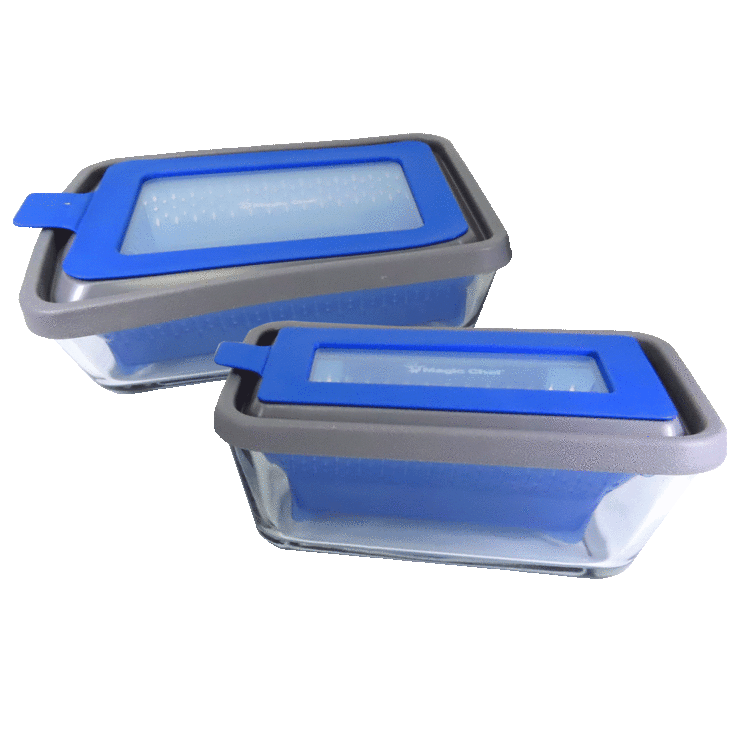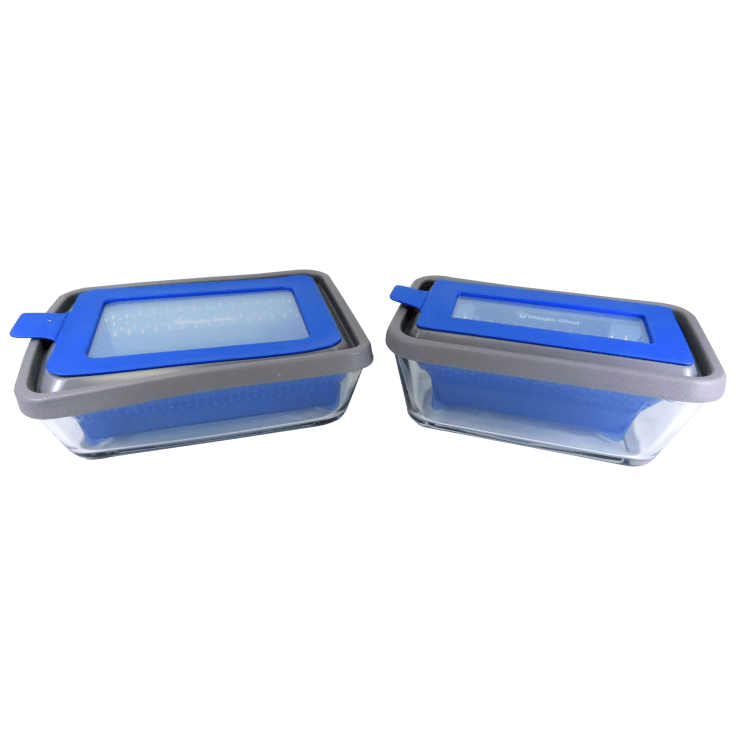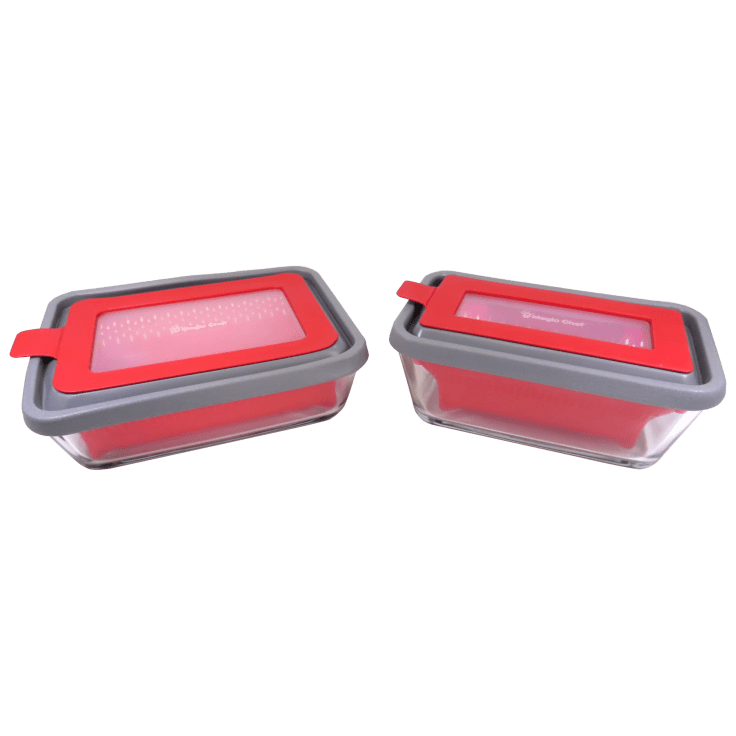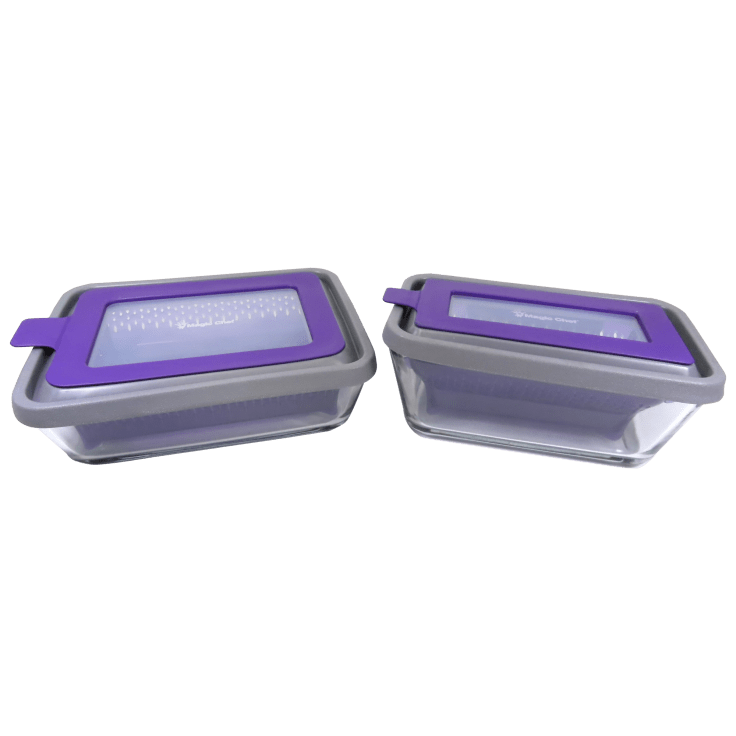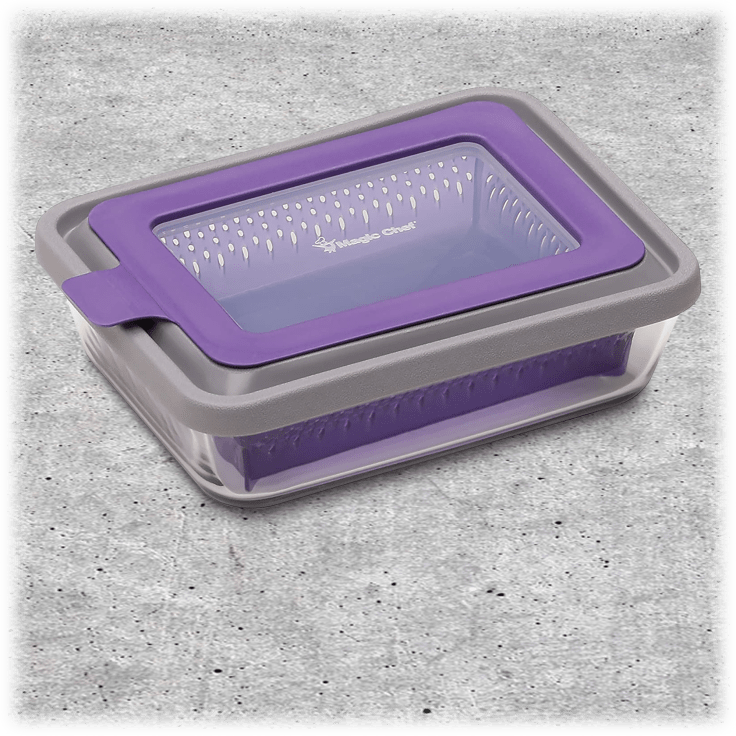 2-Pack: Magic Chef Steamer Set
Features
Includes glass container with vented steam basket and lid
Vent in the lid allows steam to escape and helps reduce splatters
BPA free and
Can be used as a storage container
Microwave safe
Fridge safe
Freezer safe
Top-rack dishwasher safe
Available colors:
What's included?
1x Small Containers: 4 3/4 Cup - 1.2 QT - 1.1 L
1x Large containers: 6 Cup - 1.5 QT - 1.5 L
2x Lids
Warranty
Reviews
Verified Purchase
Magic Chef Steamer Set
I was surprise at the high quality of these. I received two different orders and I thought I only ordered one set. I want to keep both as I thought about ordering another set. Please let me know how much more I owe you. I really don't want to pay shipping again. Thank you!
Written by @weltyhelen - April 5th 2021
Verified Purchase
One to keep one to gift...
I'm excited to use the steamer, I ordered two one by mistake, but sure it will be a great Mother's Day gift.
Written by @justreel - April 6th 2021
Verified Purchase
Super value!
I like everything about the steamer set. A quality product for sure!
Written by @LarraineSmith7 - June 7th 2021
Verified Purchase
Works great
Live the way it steams vegetables
Written by @AbbieLane143 - September 29th 2021
Verified Purchase
I just love them

Written by @Peacantan1959 - July 10th 2021
Verified Purchase
I loves these that i order. I use one for supper and food was so good. I will tell my family & friends.
Written by @pookii - January 14th 2022