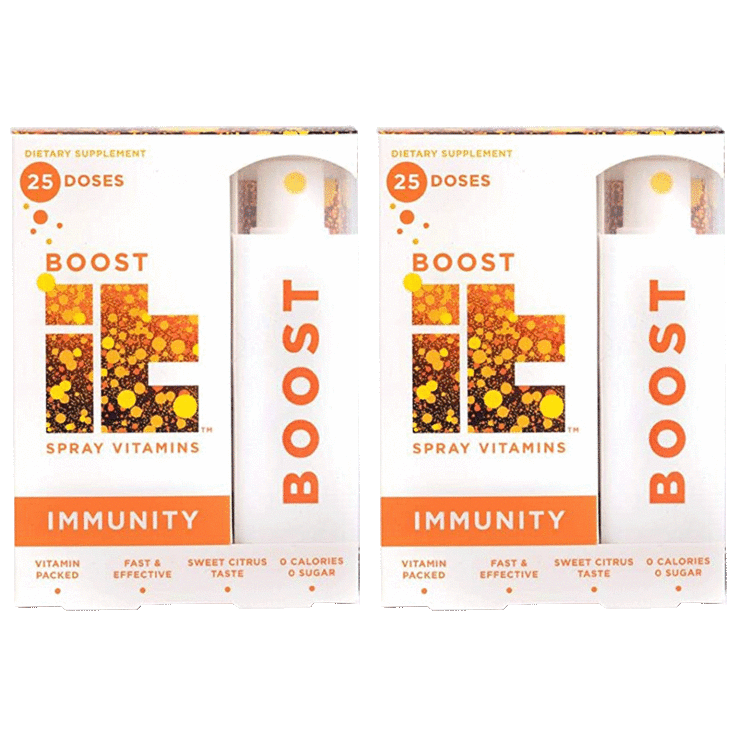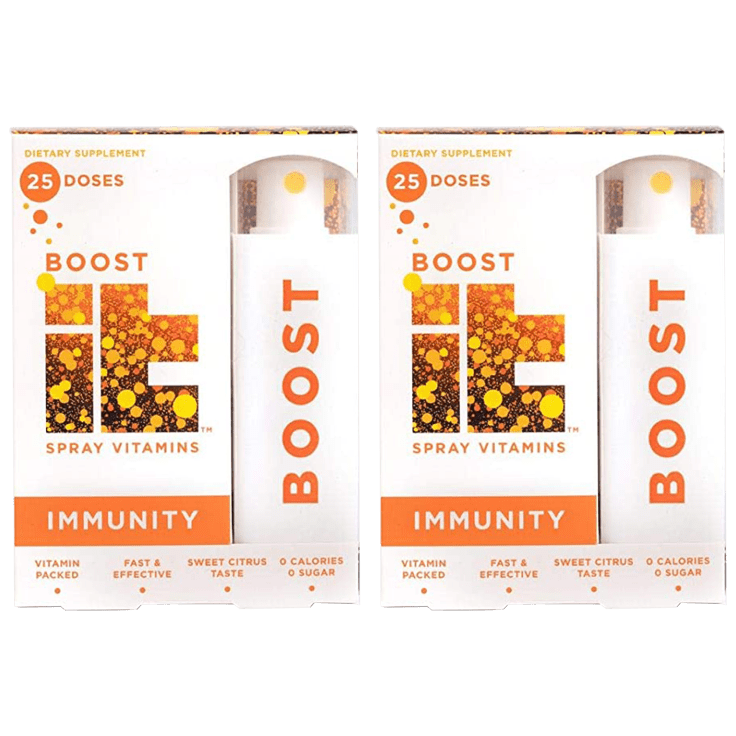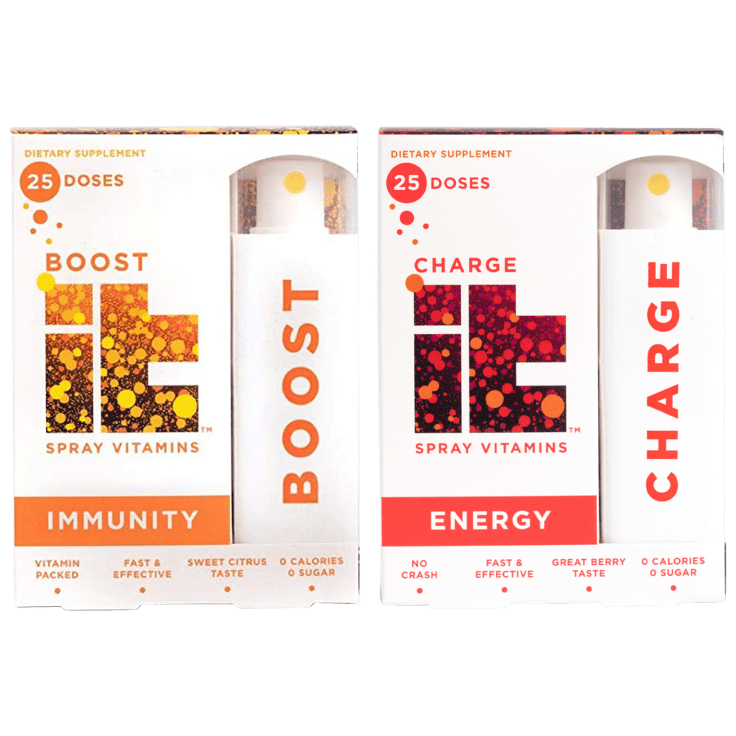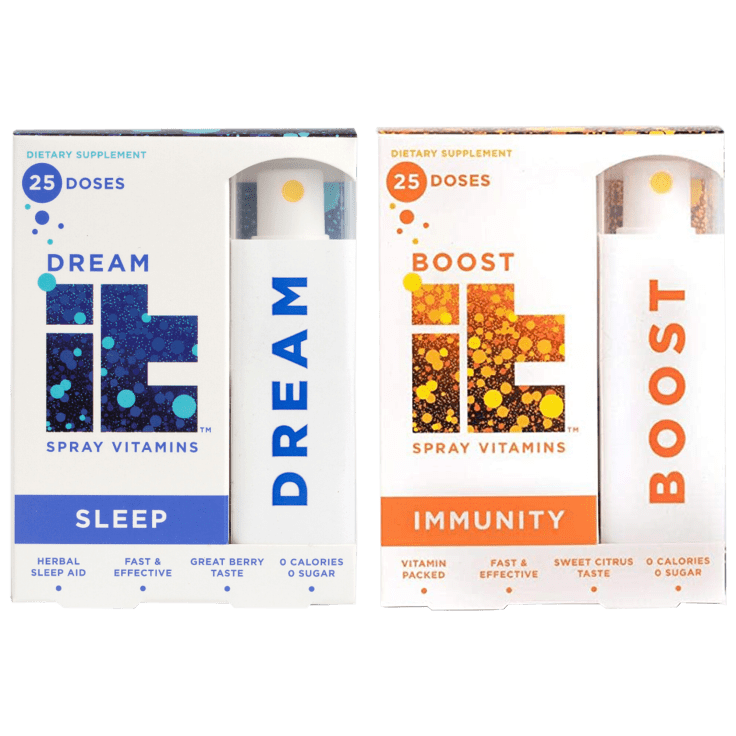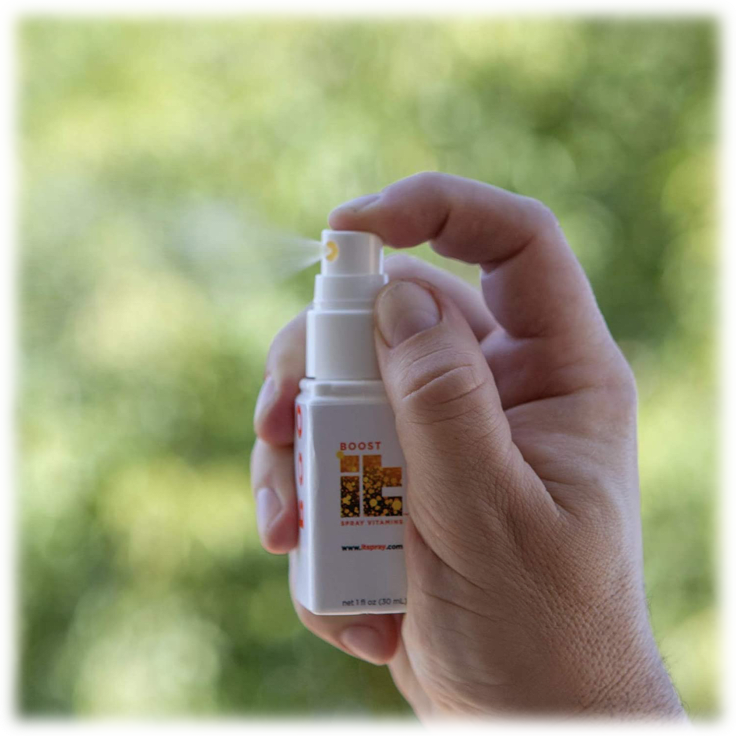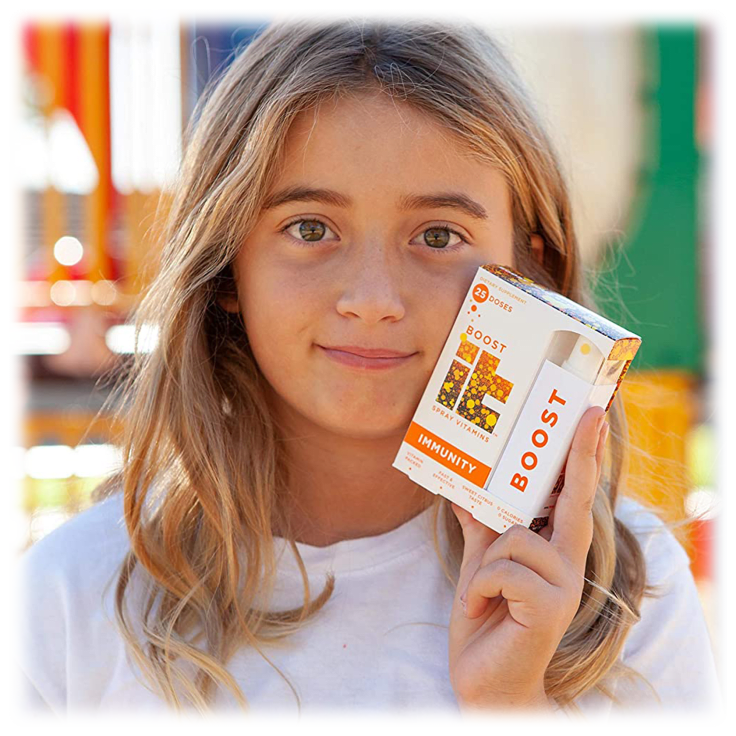 2-Pack: itSpray CHARGEit, BOOSTit, DREAMit Dietary Supplements
Features
CHARGEit: Unlike other energy products on the market, CHARGEit gives you the energy you need with just 7 quick sprays under your tongue.
Ginseng, which fights fatigue and lowers stress levels
Ginkgo biloba, which enhances cardiovascular function
Gets you through that midday slump
Helps support your mental focus
Made with natural caffeine
Has a range of B vitamins
BOOSTit: BOOSTit is packed with immunity strengthening vitamins that your body craves.
Includes Vitamin C and Echinacea that encourage white blood cell production to fight off infections
Help shorten a nasty cold and build up your immune system
Made with Zinc, that supports skin, nails and gut health
You can take BOOSTit every day
DREAMit: Do you ever wake up in the middle of the night? Unlike those pills that require 8 hours of sleep, DREAMit can be taken in the middle of the night. Ability to control your dosage is an advantage of the spray delivery. DREAMit is a proprietary blend of vitamins and herbs to calm your racing mind & give you the better night's sleep.
This under-the-tongue solution goes directly into your bloodstream
Starts the sleep process in seconds to minutes
Specifications
Dimensions:
Weight:
Available 2-packs:

2x BOOSTit
1x BOOSTit + 1x CHARGEit
1x BOOSTit + 1x DREAMit
What's included?
2x itSpray Dietary Supplements
Warranty
Available States
AL, AZ, AR, CA, CO, CT, DE, DC, FL, GA, ID, IL, IN, IA, KS, KY, LA, ME, MD, MA, MI, MN, MS, MO, MT, NE, NV, NH, NJ, NM, NY, NC, ND, OH, OK, OR, PA, RI, SC, SD, TN, TX, UT, VT, VA, WA, WV, WI, WY