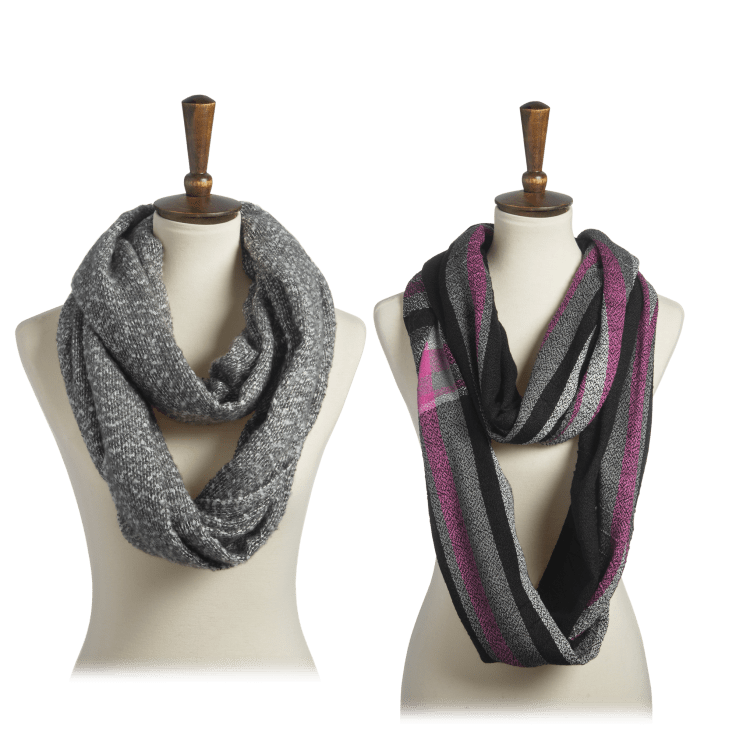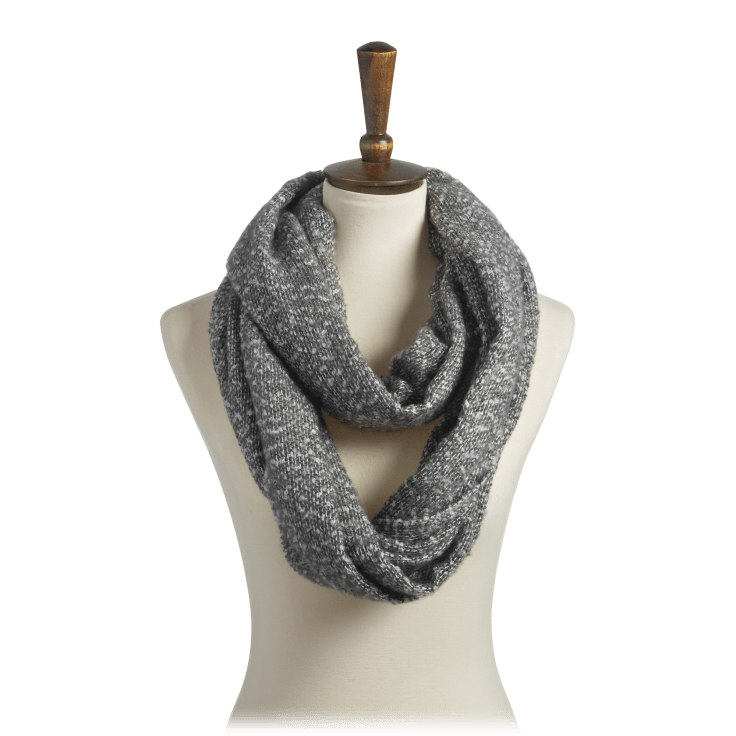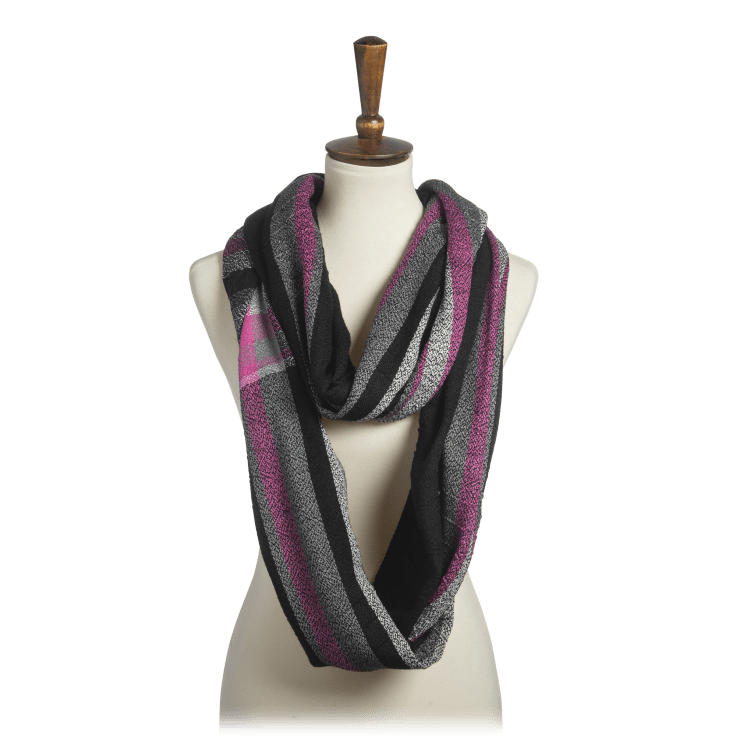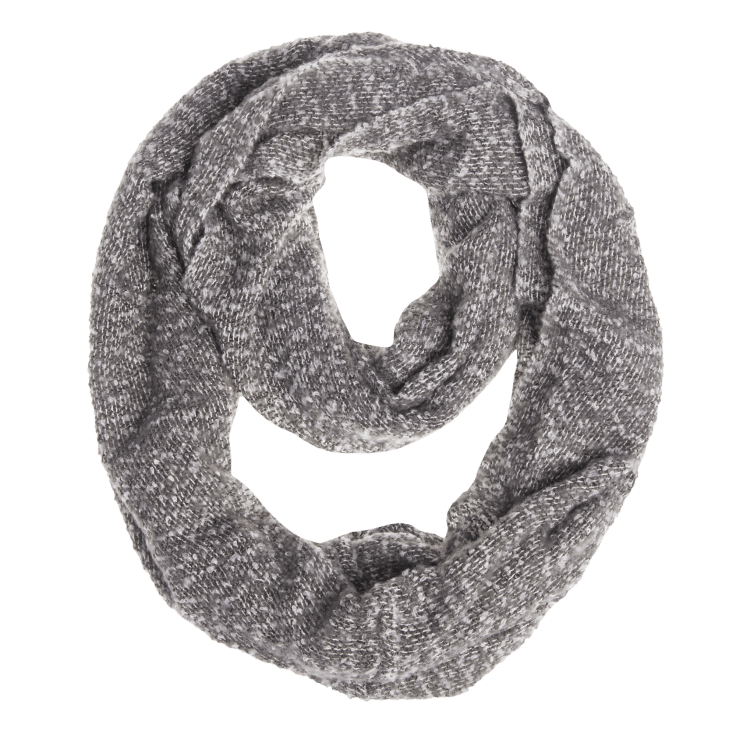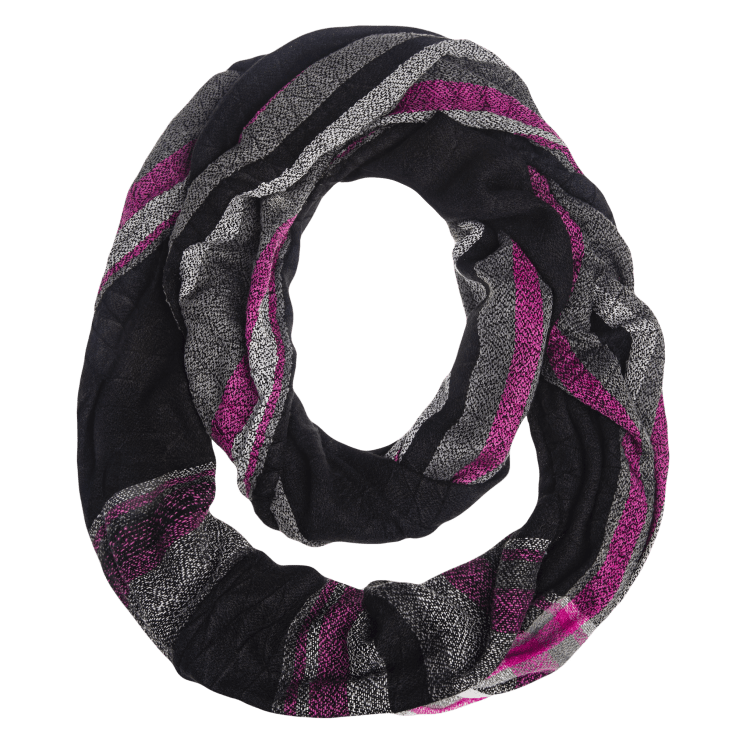 2-Pack: Infinity Scarves by Tri-Coastal Designs
Set includes one grey marbled scarf and one pink and black color-block scarf.
Features
Perfect for Fall and Winter!
These scarves feature super soft, midweight fabric that keeps you comfortably warm without the too much bulk
Add flair to any outfit with these versatile and fashionable scarves
Can be layered or rolled and easy to wear in four (or more) ways!
The grey and white marbled scarf is sure to be a staple and the black and pink color-block features gray and white accents to add pop to your ensemble
Both are easy to match to a variety of looks, whether you're in a simple sweater and jeans or dressed up in a cozy sweater dress
Grey marbled length: 53" and pink and black color-block length: 35"
Included In The Box
2-Pack: Infinity Scarves by Tri-Coastal Designs
Warranty
Estimated Delivery Date
Monday, June 15th - Thursday, June 18th. We're temporarily prioritizing shipping some items to help customers stay at home during the COVID-19 pandemic. As a result, some deliveries will be longer than usual.