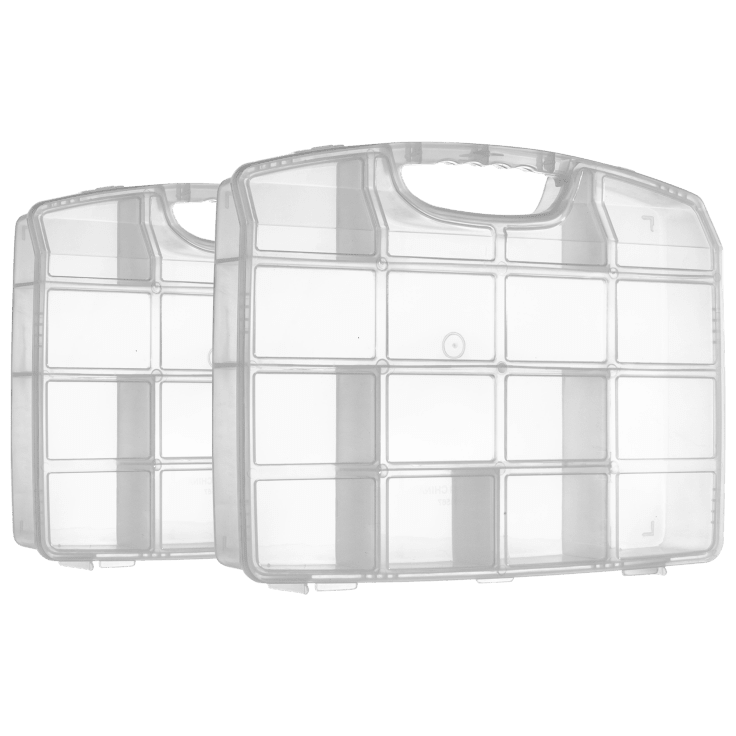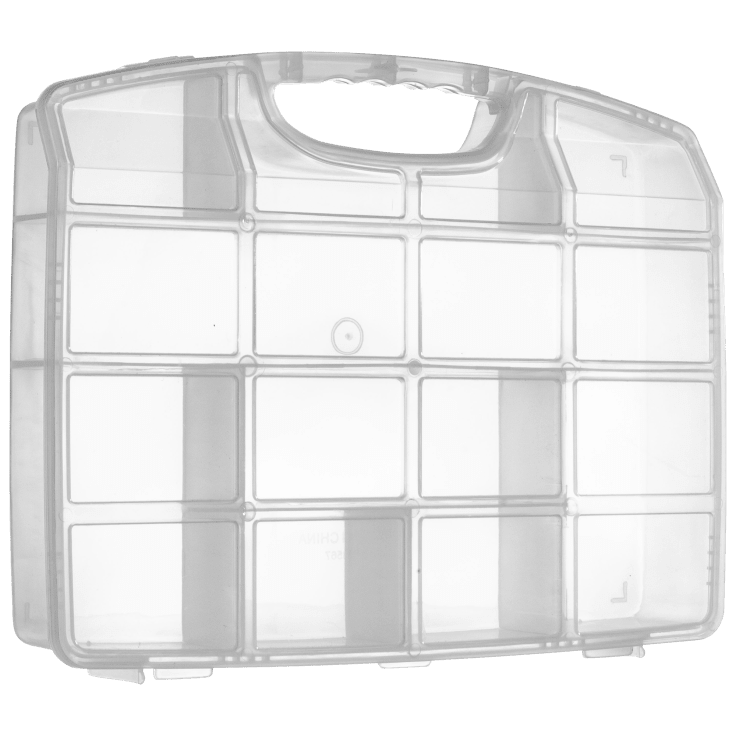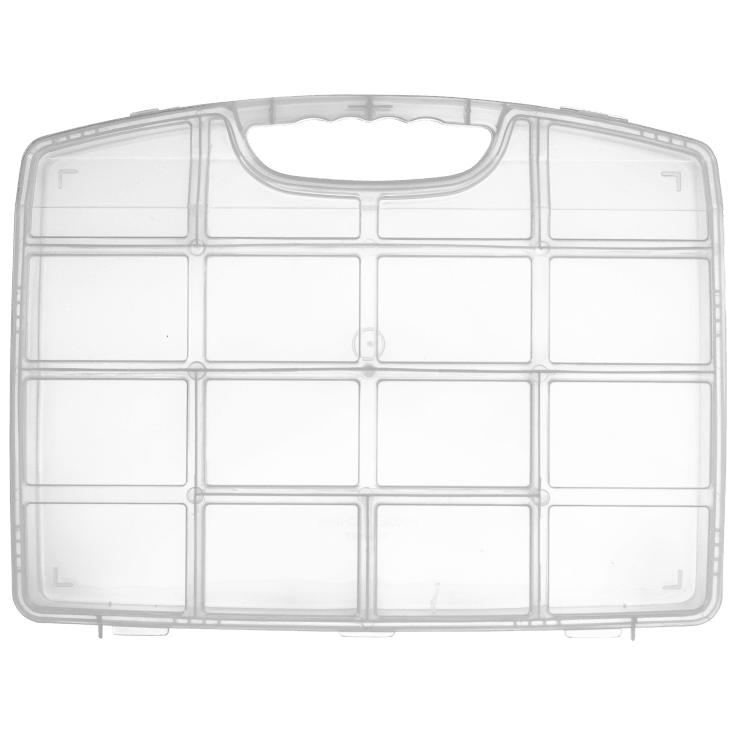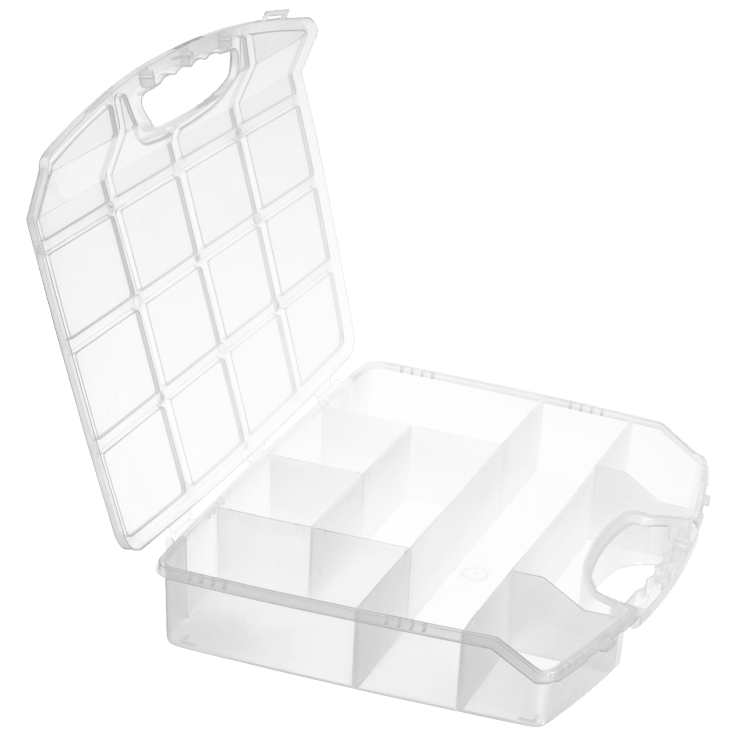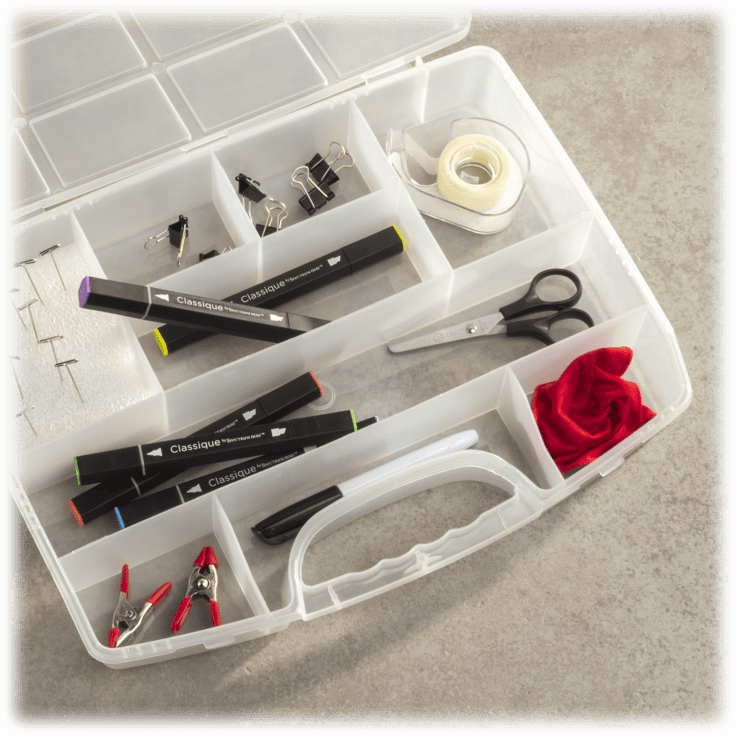 2-Pack: Home Essentials Plastic Multi Purpose Organizers
Features
Multi-purpose storage case with compartments
Durable plastic and molded handle
Specifications
Dimensions: 14.5 x 11 x 2.25
What's Included?
2-Pack: Home Essentials Plastic Multi-Purpose Organizers
Warranty
Reviews
Verified Purchase
The answer to my prayers.Not I can organize my stuff!
I really love most of your products. But: PLEASE leave my deliveries on the small cement porch in front of my front door. It can't be seen from street.
Written by @mbetts1030 - January 13th 2022
Verified Purchase
The dividers are solid in place, not adjustable. I do like adjustable but will definitely enjoy these being solid. They won't be falling out of the slides when severely bumped.
Written by @RJeanBlack - June 2nd 2022
Verified Purchase
The closures are very flimsy
Great for storage of small items, but the closures are very flimsy and I don't expect them to work for very long. So after I start using them I don't think they will lock closed because they look like they will break. Hopefully I am wrong.
Written by @caddie321 - February 28th 2022
Verified Purchase
Great size, insufficient latch
Received these today and I'm happy with the size of the compartments- perfect for all the nails, screws, and odd bits and bobs. But the two latches are very flimsy. I wouldn't dare store this upside down.
Written by @jcpseattle - March 5th 2022
Verified Purchase
One of the closure clips broke with first use!
Written by @bowendy - January 10th 2022