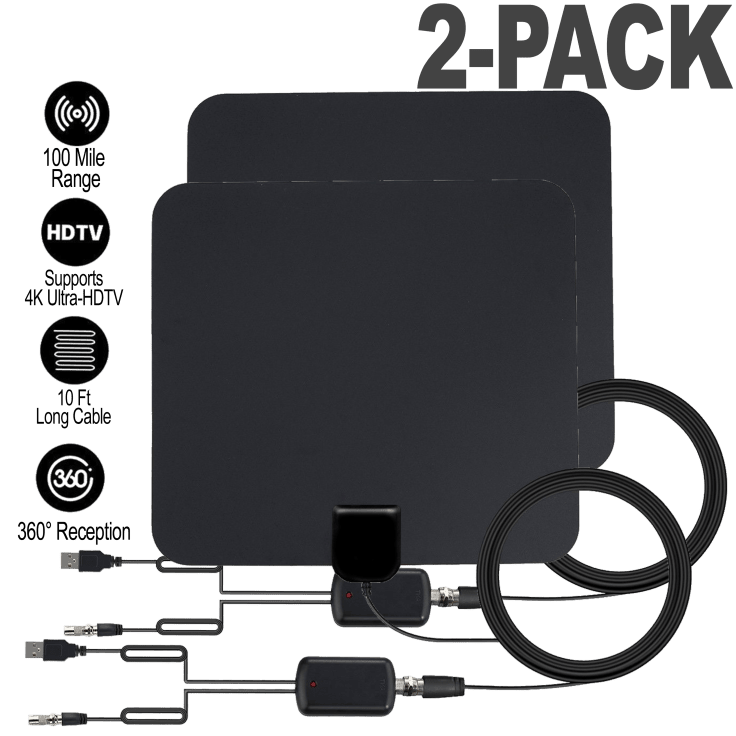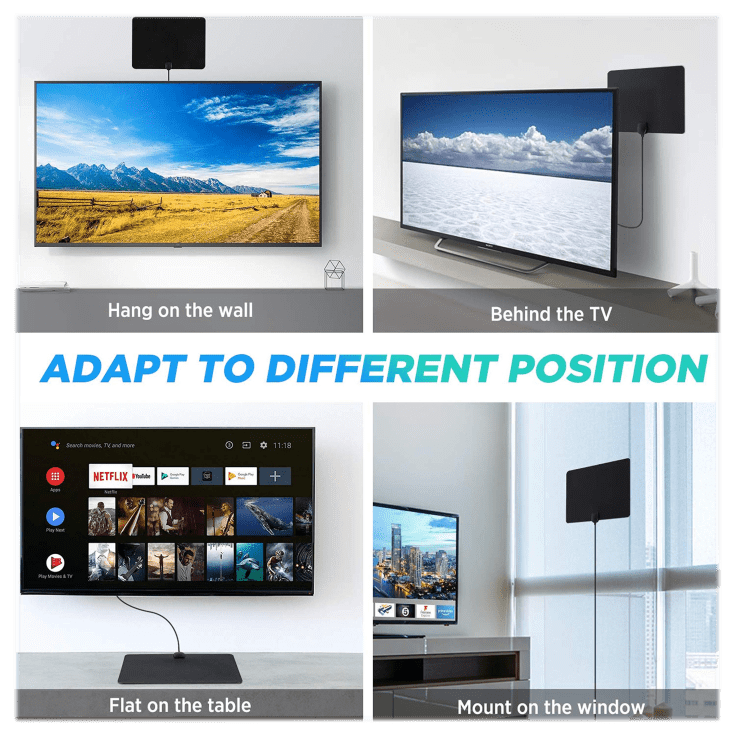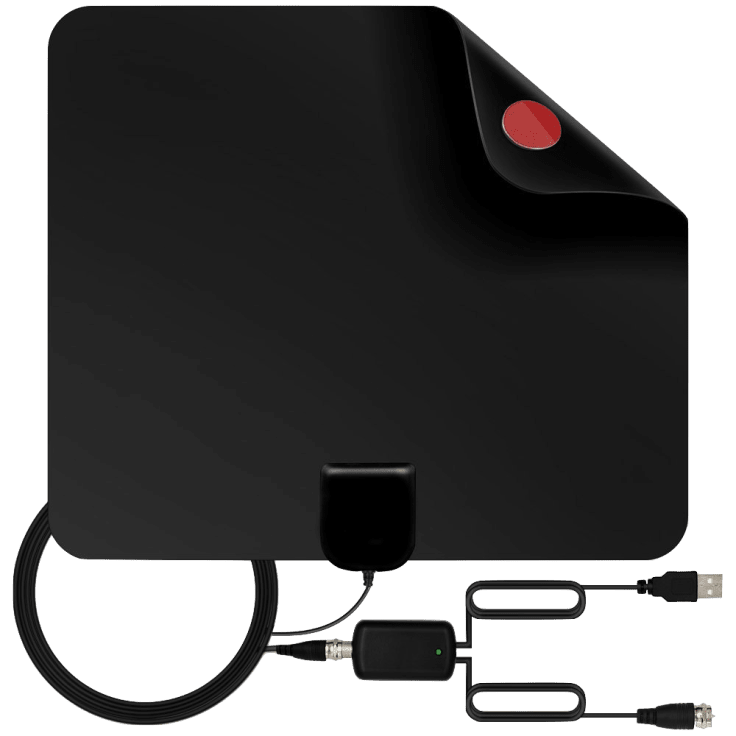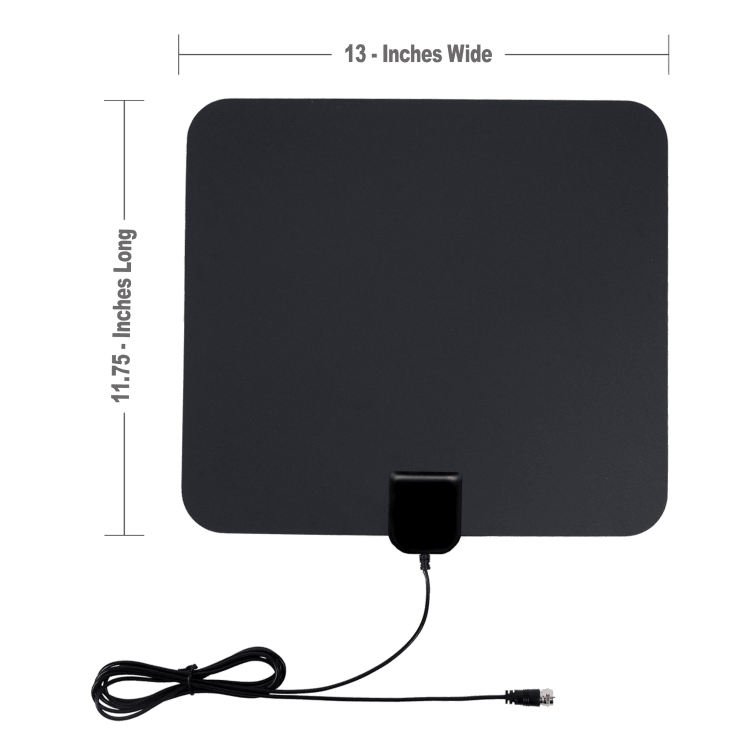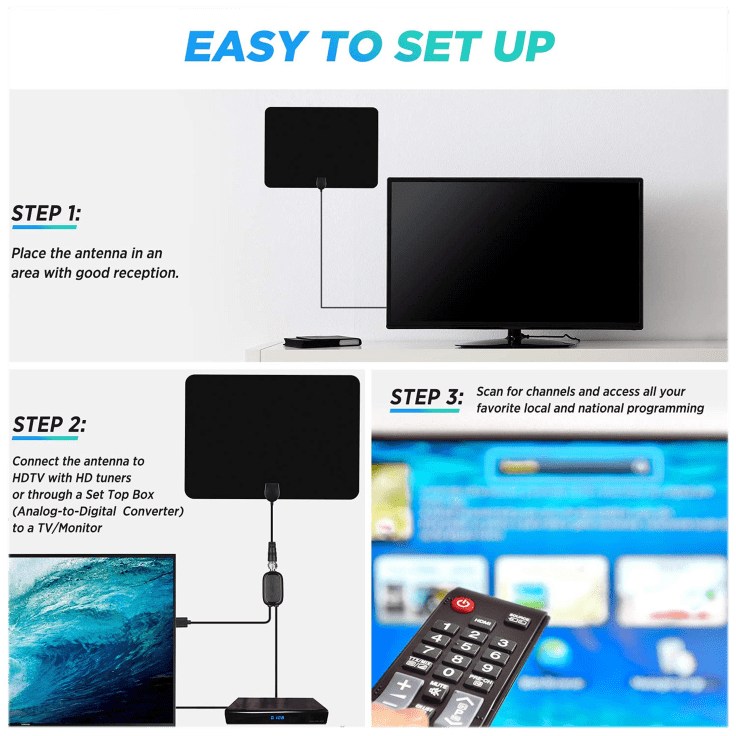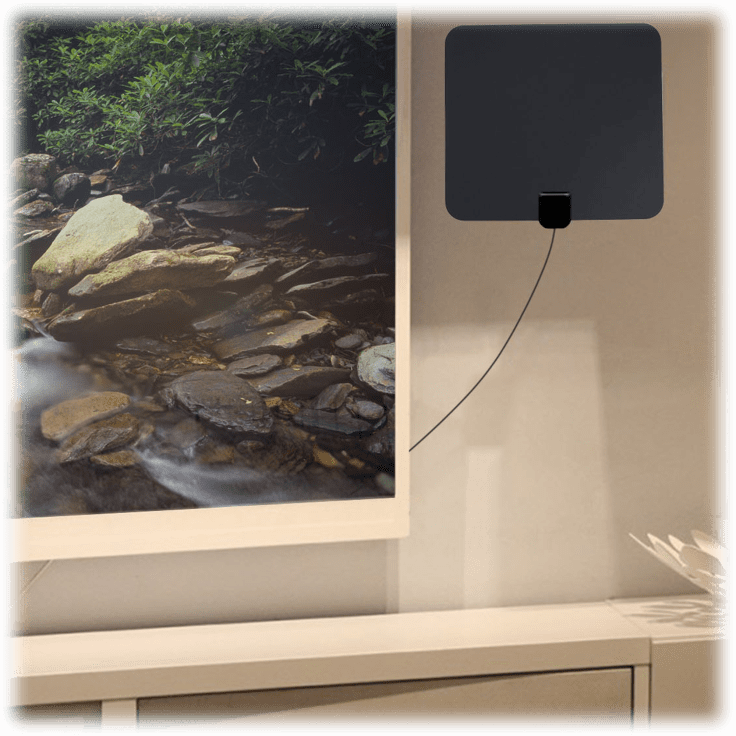 2-Pack Digital 100-Mile HD 360-Degree Super-Thin Amplified Antennas
Features
Why pay a Cable or Satellite Provider for 400 hundred channels you don't watch? Still feel annoyed about weak signals and blurred pictures? Cut the cord and enjoy FREE TOP-RATED HDTV network programming forever, including ABC, CBS, FOX, NBC, PBS, The CW, Univision, and MORE. Pull in your favorite shows for free with no monthly fee or subscription.
Supportive to a variety of HD signal transmission such as 720p, 1080i, 1080p 4K HD, a truly HDTV antenna brings you genuine high quality.
– (Signal quality varies by area and channel)
100 Mile Range means you'll get most channels in your area, with great quality and maybe even some outside of it.
The included amplifier filters out cellular and FM signals resulting in a clearer picture with low noise, enabling more free TV programming with enhanced gain and range.
Durable construction removes signal interference, bringing superior HD reception and powerful signal reliability.
10-Foot cord length means you can mount your antenna in the most optimal position to get the strongest signal
Multi-directional and high-performance UHF and VHF reception from up to 100 miles away
Includes mounting stickers for windows or the back of your TV
Specifications
Dimensions: 11.75" L x 13.0" W
Thickness: 0.65mm
Cord Length 10 ft
Frequency: VHF/UHF 170 - 230 MHz / 470 - 862 MHz
VSWR: ≤2.0
Cable: RG174 Cable
Impedance: 75Ω
Polarization: Vertical / Linear
Voltage: 5V
INCLUDED IN THE BOX
2x Antennas with Coaxial Cable
2x USB Powered External Amplifiers
2x USB AC/DC Power Adapters
2x Foam Mounting Stickers
Warranty
Estimated Delivery Date
Tuesday, June 9th - Monday, June 15th. We're temporarily prioritizing shipping some items to help customers stay at home during the COVID-19 pandemic. As a result, some deliveries will be longer than usual.