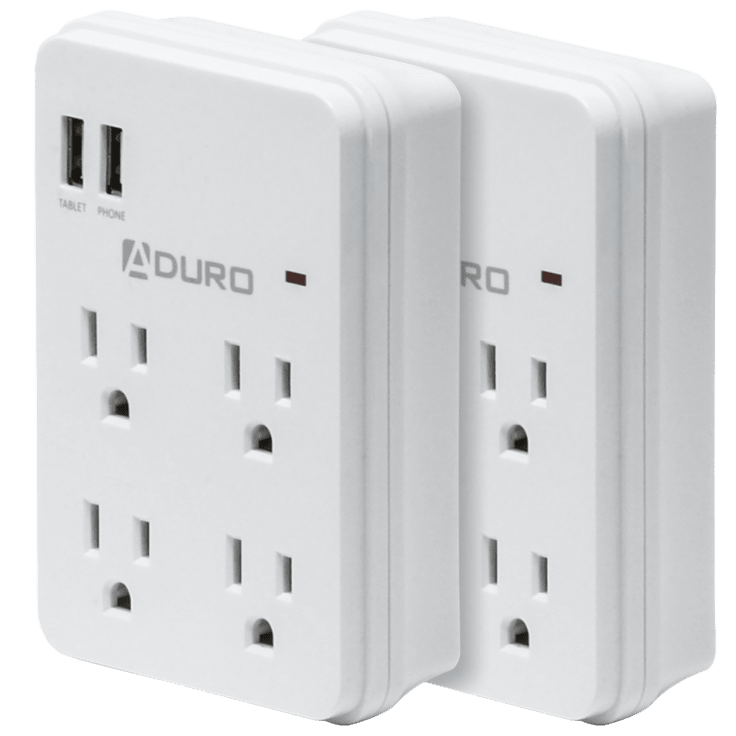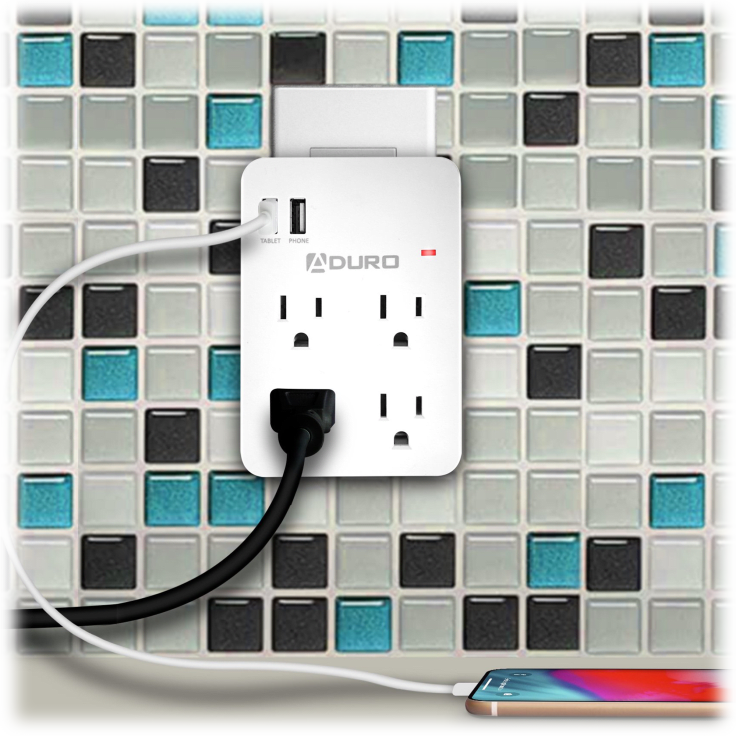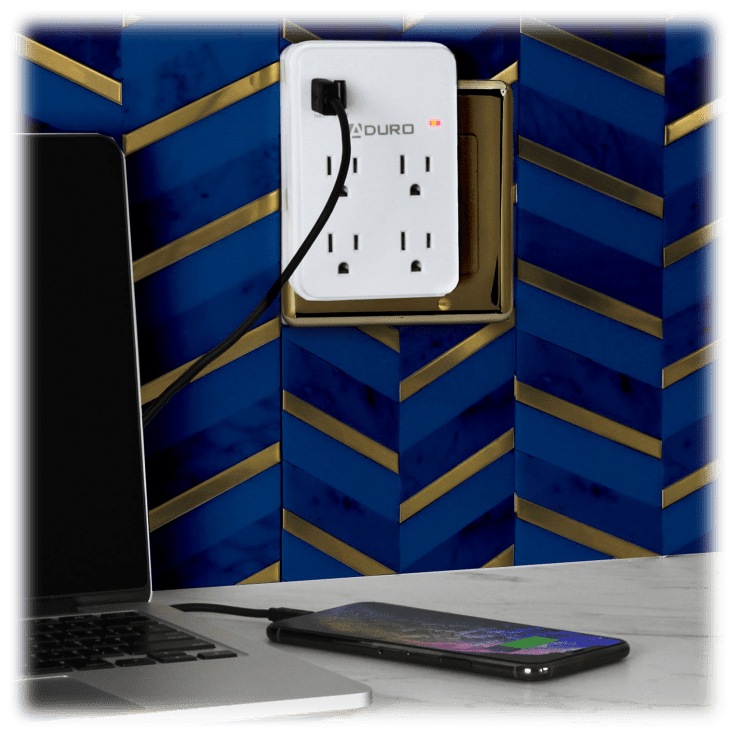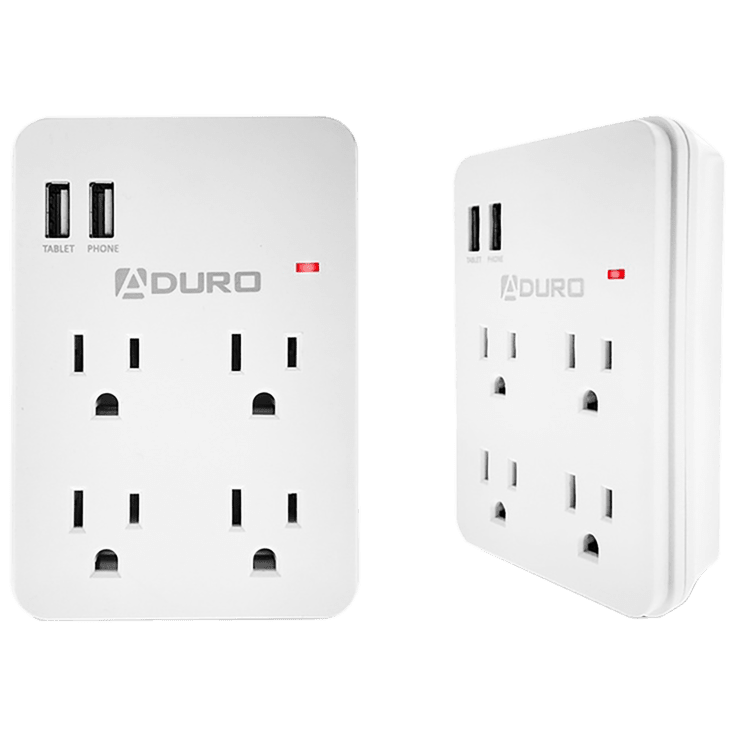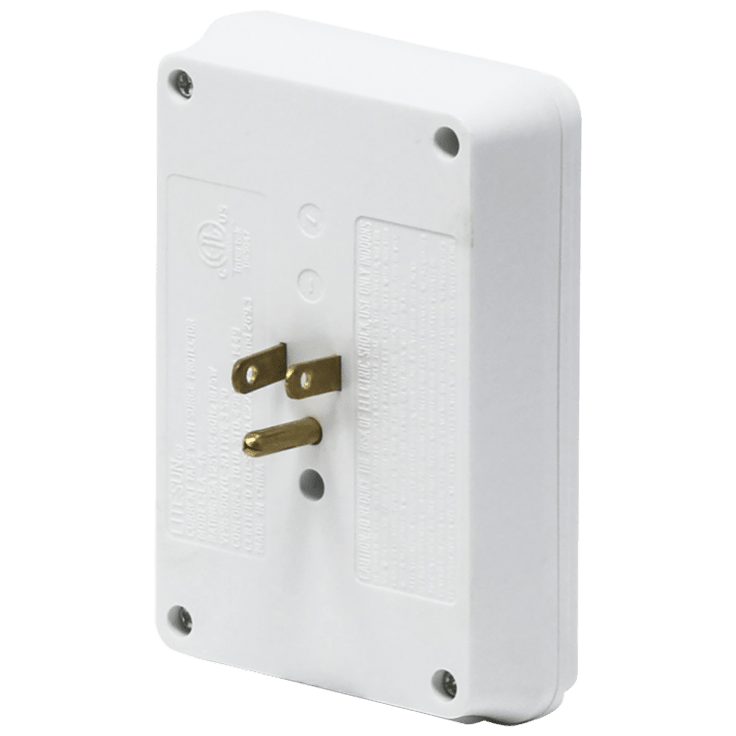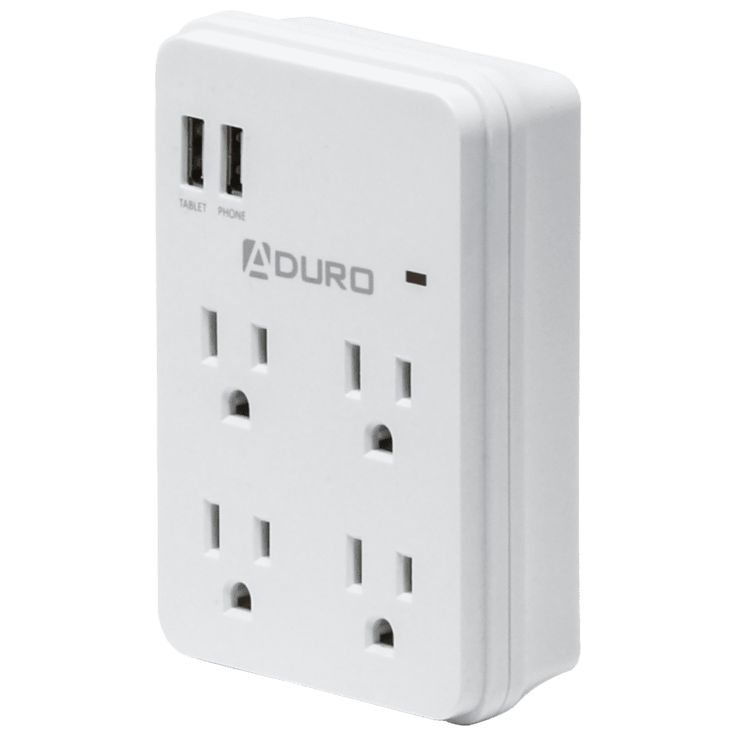 2-Pack: Aduro Surge Multi Charging Station with 4 Outlets & Dual USB 2.1A Ports
Features
You know how with AC outlets, it's usually, like, 2?
Well, with these, it's 4
Plus some USB ports
Plus surge protection
This isn't new stuff here; but it's stuff we can all use
Specifications
4 Power Outlet Expansion
2 USB Port Expansion
Takes up a single wall outlet
Great as a travel accessory
Surge protection rating: 300J
USB port output: 2.1A
Product Dimensions: 3.25" x 1.15" x 4.75"
Made of flame retardant material ABS able to withstand high temperatures. ABS plastic is opaque thermoplastic characterized by resistance to chemicals, heat, and impact.
What's Included?
1x 2-Pack: Aduro Surge Multi Charging Station with 4 Outlets & Dual USB 2.1A Ports
Warranty
Available States
AL, AZ, AR, CA, CO, CT, DE, DC, FL, GA, ID, IL, IN, IA, KS, KY, LA, ME, MD, MA, MI, MN, MS, MO, MT, NE, NV, NH, NJ, NM, NY, NC, ND, OH, OK, OR, PA, RI, SC, SD, TN, TX, UT, VT, VA, WA, WV, WI, WY