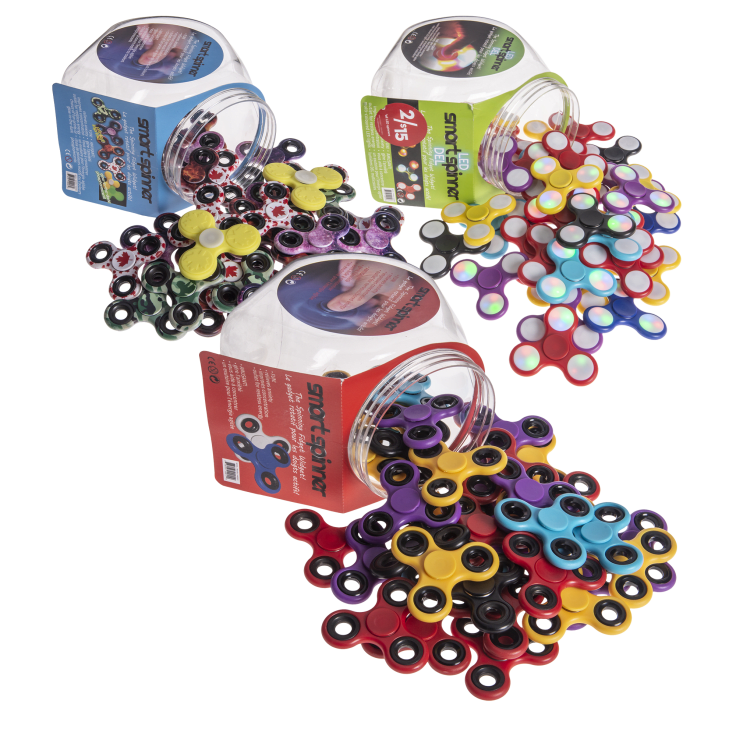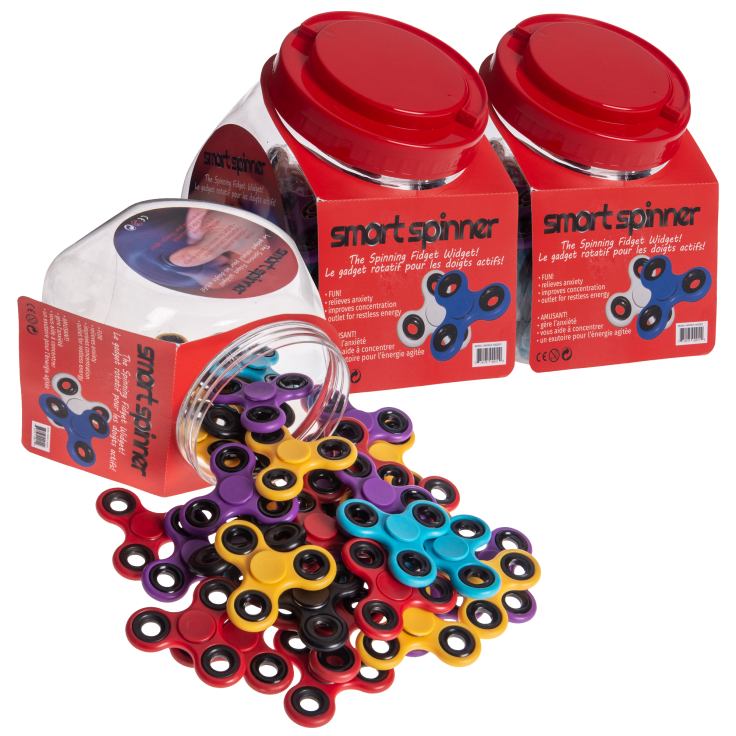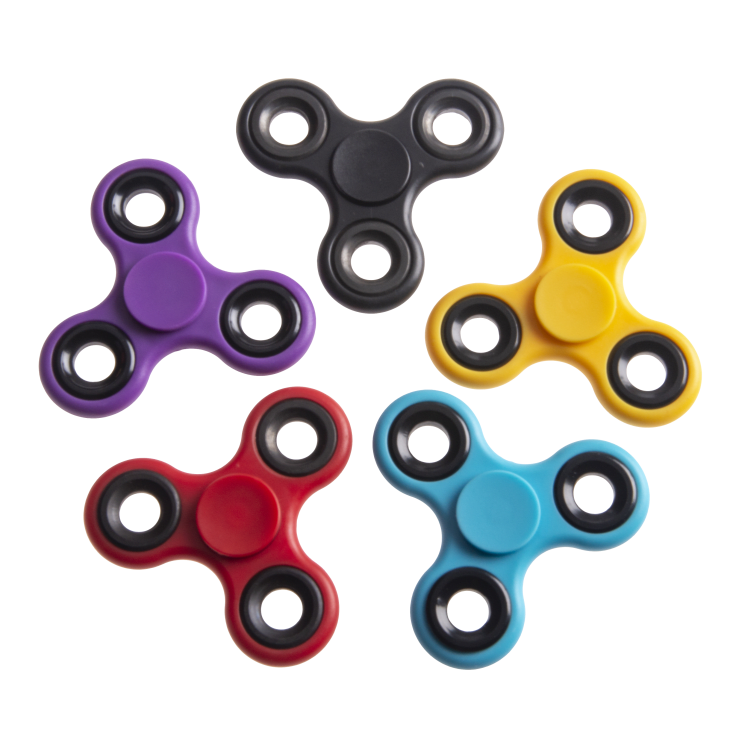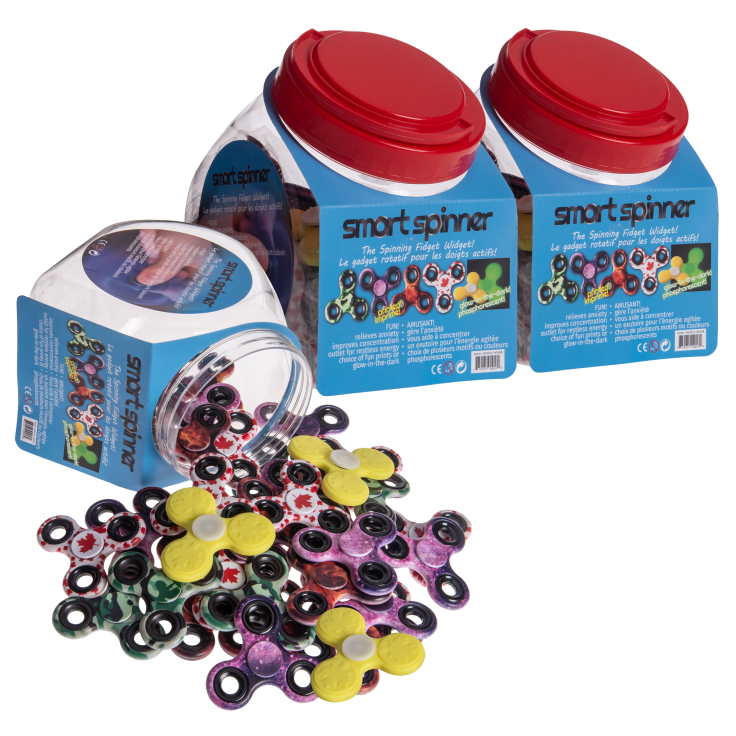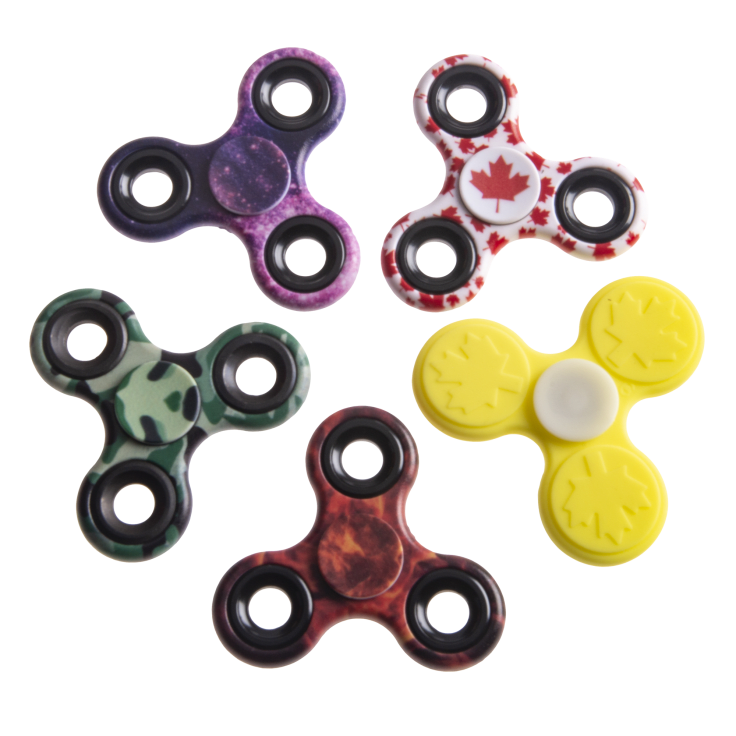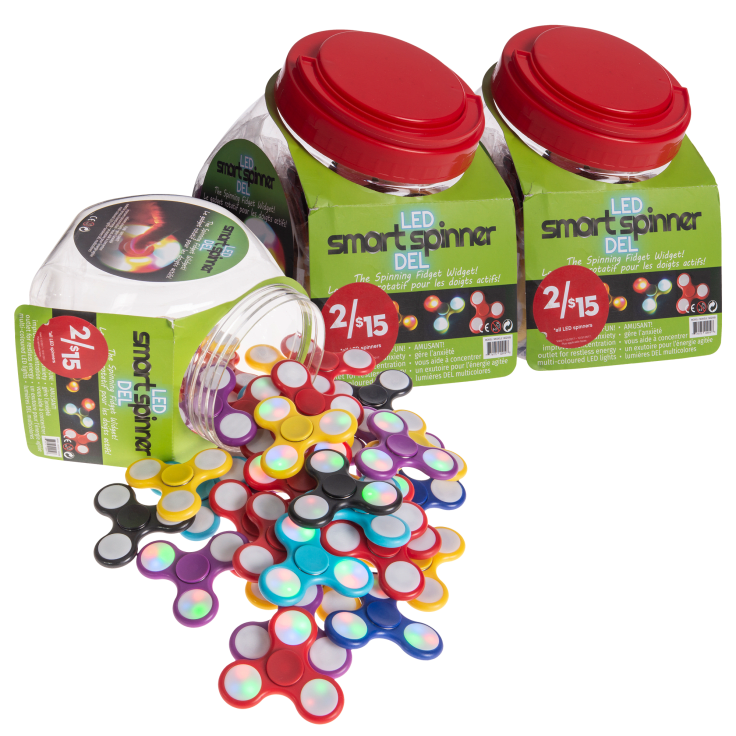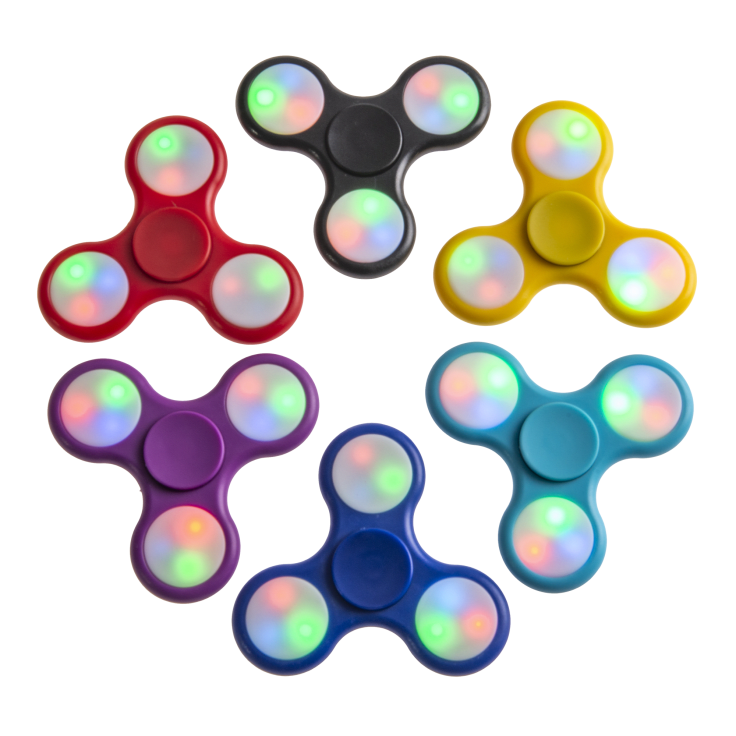 120-Pack: Fidget Spinners
Features
120 fidget spinners: printed, standard, or with LEDs that may or may not still light up.
Seriously, we don't know.
And we're passing the savings onto you!
Hand 'em out for Halloween instead of candy maybe!
If you like stuff that has stuff printed on it, check out Mediocritee!
Model: TH3-F1D63T4L-463.
Specifications
Product Name: Fidget Spinners
Model: Spinners
Condition: New or Probably with dead batteries
Choose between Standard, Printed, and LED with dead batteries
Printed design batch has some yellow rubber fidgets mixed in
LED spinners: each "arm" has a blue, red, and green LED inside (which may or may not work) with 3 different settings for flashing speed
They spin
They don't stop (but the batteries might already have)
In the box
120x Printed Fidget Spinners
OR
120x Standard Fidget Spinners
OR
120x Dead LED Fidget Spinners
Here's a Fun Fact for You
In-house hipster intern, Salinger, claims he "had a fidget spinner a few years back–before they became popular." When asked what he now does to cut down on fidgeting, Salinger responded with a surprisingly modest and almost normal answer, "I like to practice mindful meditation in the morning, and I've cut down on chewing coffee beans."
Warranty
Estimated Delivery Date
Monday, March 2nd - Monday, March 9th