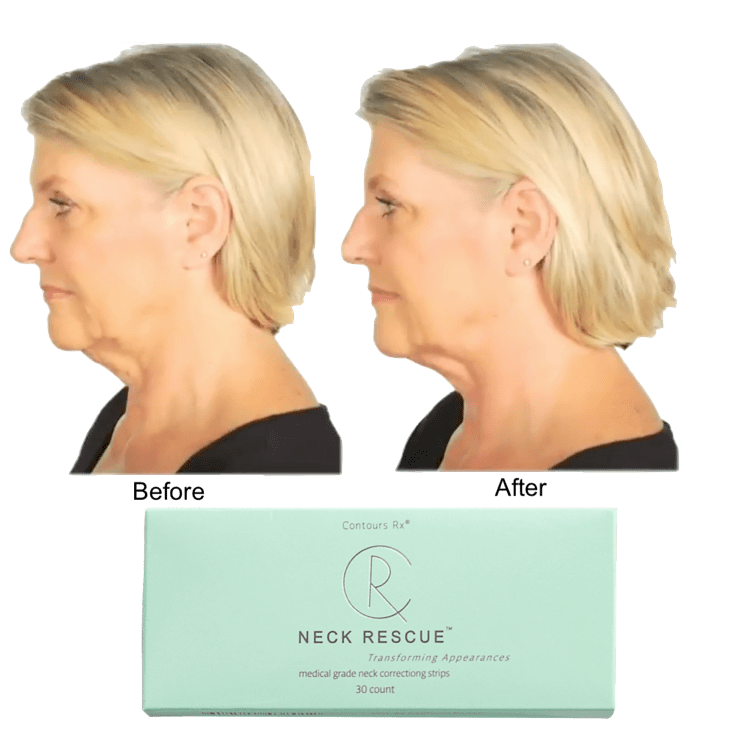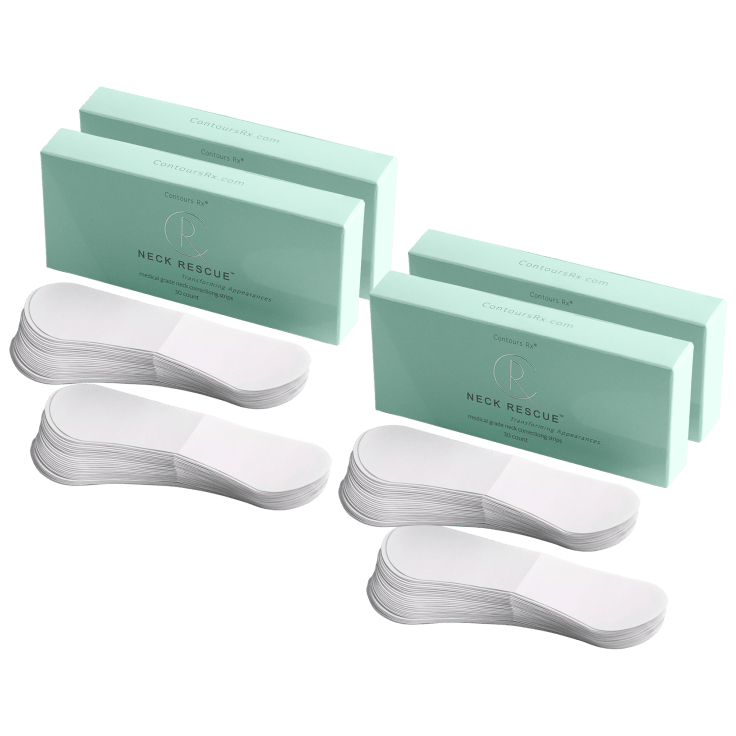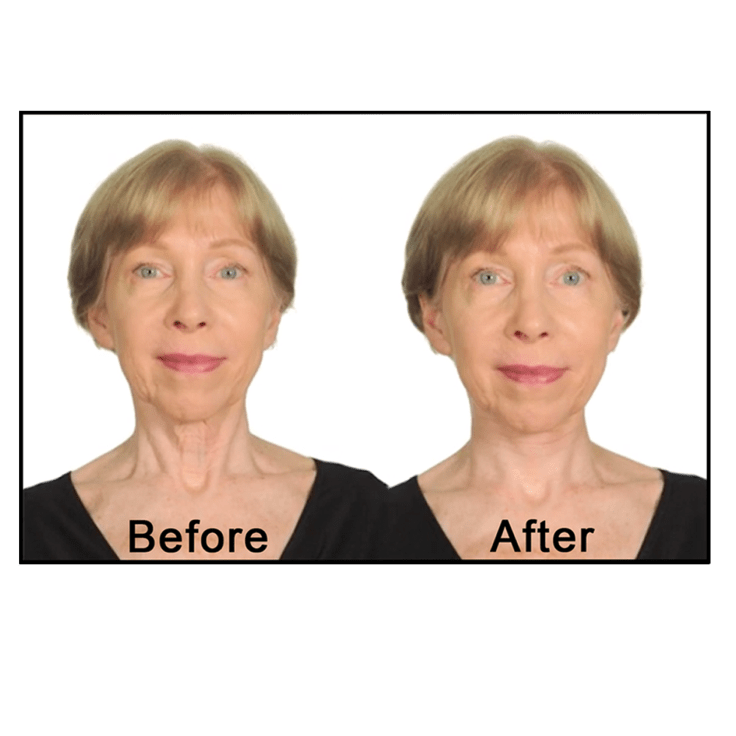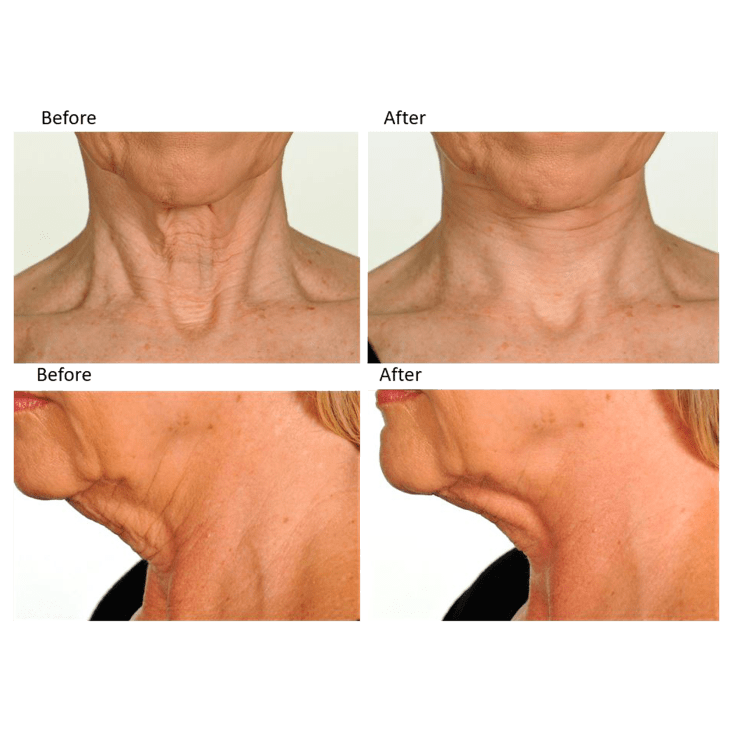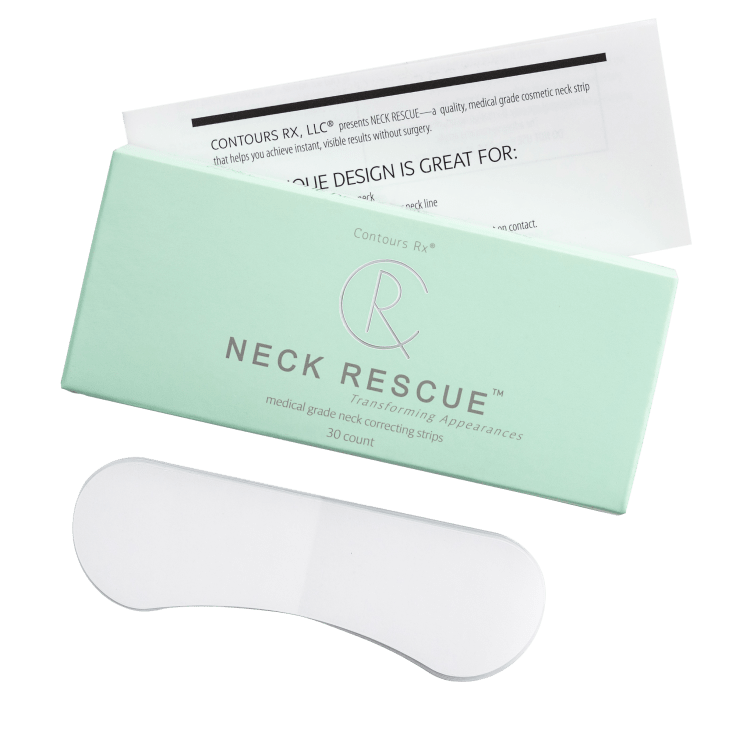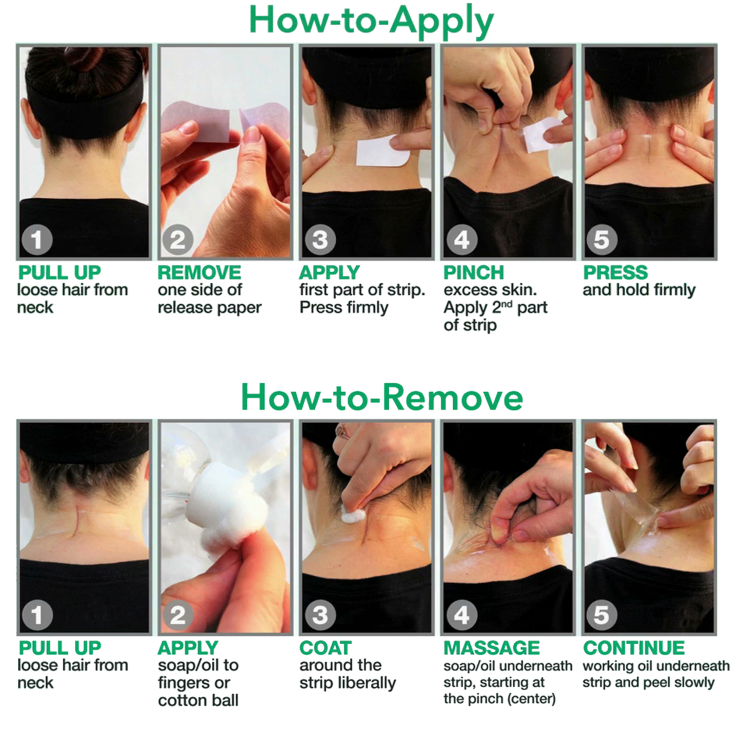 120-Pack: Contours Rx NECK RESCUE Non-Surgical Correcting Strips
Features
Simply apply the nearly invisible adhesive strip to pull skin taut
You will be amazed at the difference it can make immediately to your neckline by addressing the loose sagging skin that can occur as we age
Helps to address the loss of elasticity making you look prematurely aged
Use it to feel more confident everyday on video calls, or on special occasions and prior to photo shoots
We recommend using a dermaplaning device (or razor) to remove peach fuzz below hairline prior to application
Having a clean surface to apply the strips allows for maximum hold for hours
Watch videos and read through application process below for greater understanding of product
Shhh…don't worry, these strips blend in so well with your skin it will be your own little secret beauty tool!
INSTRUCTIONS:
Ensure your neck and hands are free of any makeups, oils, or moisturizers before applying.
Remove the release paper from one side of the strip

After removing peach fuzz hair from your neck, apply the first side of the strip, starting just behind the ear line.

Remove the second part of the release paper and after gently pulling your excess neck skin towards the back of your neck (until you see the desired results) then stretch the strip past it and secure in place.

PLEASE NOTE: to get the desired look you may need to practice placement

Gently press and hold the strip for several seconds to ensure a good bond (the better the bond the longer the product will stay on).

To remove, apply a liberal amount of soap or oil to the strip and rub underneath it until the strip can be gently pulled off.

If the strip is too long for the size or shape of your neck, you can trim the length down to achieve your desired results.
Video with tips on application
what's included?
120x Contours Rx NECK RESCUE Non-Surgical Correcting Strips
Warranty
Reviews
Verified Purchase
Neck Rescue
Thanks for my order.Today 6/16/20
Written by @SFuller619 - June 17th 2020
Verified Purchase
I like this but do not want to be billed for any more unless I order them myself
Written by @Jersey2021 - March 3rd 2021
Verified Purchase
Written by @walked - April 30th 2021
Verified Purchase
Disappointed
These dont stick well and pull my hair.
Written by @judysheart - March 7th 2020
Verified Purchase
Totally NOT what I had in mind
I thought these were going to be more like a mask type of thing with vitamins and collagen or something that helps tighten and smooth the skin on your neck. WRONG!!! These are just sticky pads you put on the BACK of your neck to hold all the excess skin back there. What a waste of money.
Written by @jjmontes1 - May 19th 2020
Verified Purchase
Poor Adhesion
A total waste of money. As soon as I turned my neck, the tape came undone. I've been using surgical tape for this same effect for years and it works so much better and never comes undone. I wanted to try this product because it sounded promising, but I think I'll stick with the surgical tape because it sticks with me!
Written by @Saloongirl58 - March 6th 2020
Verified Purchase
Contour RX neck
I bought this product and I try it the next day, the glue from the tape don't stick in my skin and it so hard to put it on and went is on the tape glue and the tape fall off do not last long sorry this product are not good at all
Written by @rosa_carlo - May 10th 2020
Verified Purchase
This product does not deserve one star!
I would give this product a negative 3 stars. All it is is basically putting a Band-Aid on your neck. El crapo grande!
Written by @PrinceCharlie - June 12th 2020
Verified Purchase
not a treatment
I expected so much more from this than a cover up method. I give it a zero.
Written by @Anitaleij - June 27th 2020
Verified Purchase
Terrible
Terrible I don't stick would not recommend
Written by @kbarone1 - June 13th 2020