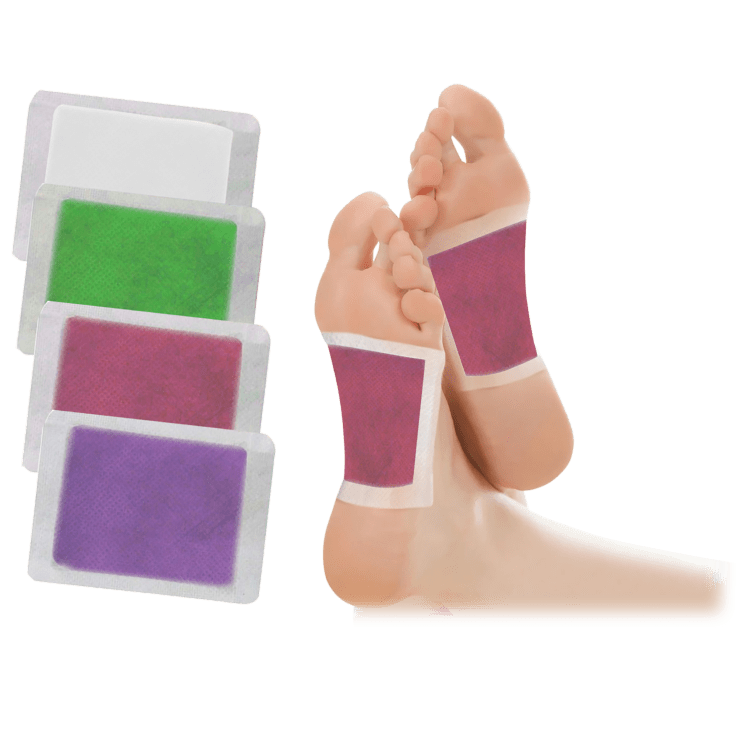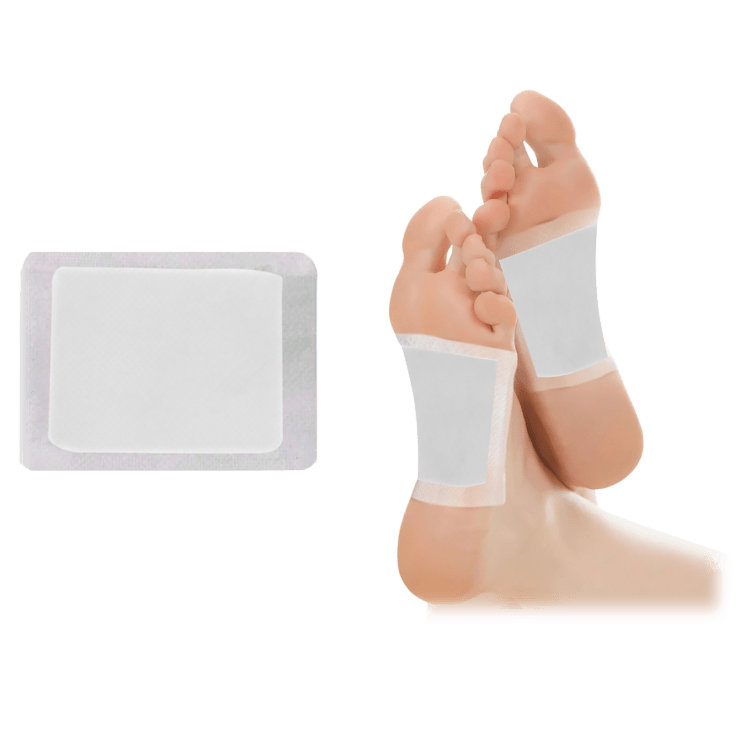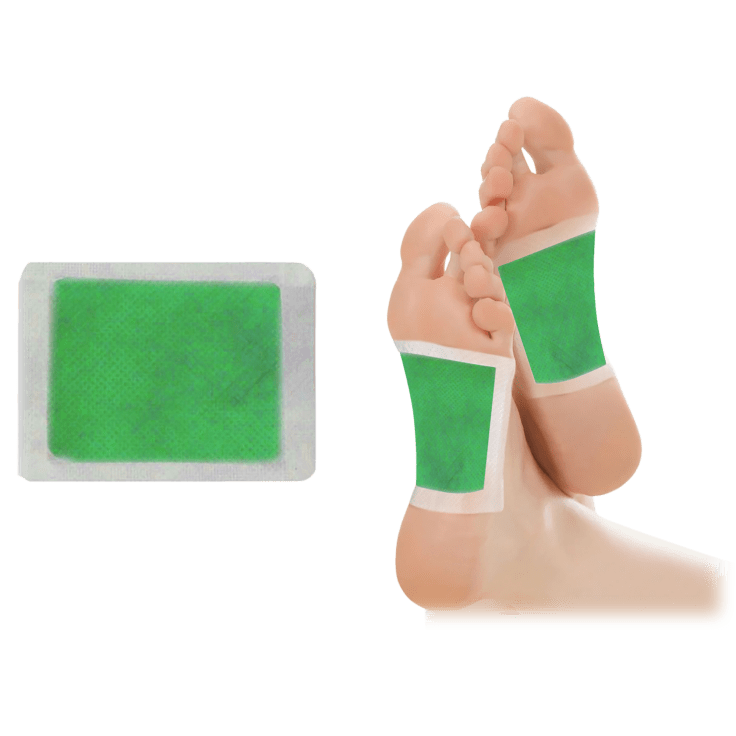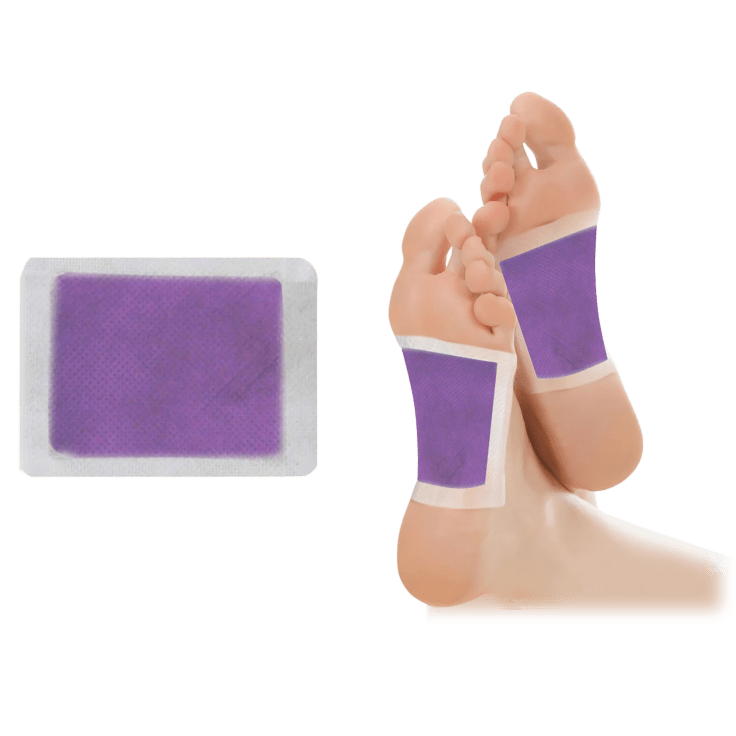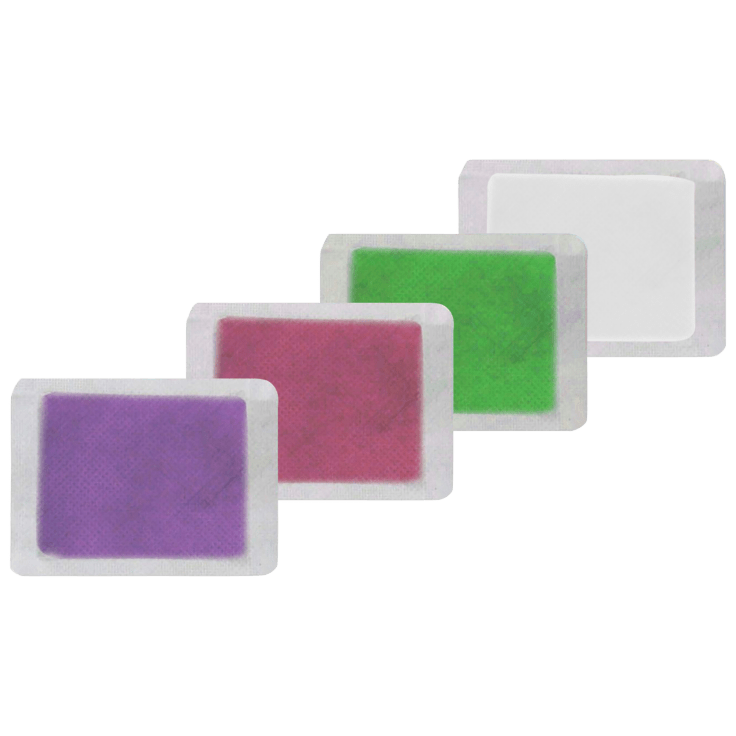 10-Pack: Detoxifying Scented Bamboo Foot Pads
Wear these bamboo foot patches at night to detoxify your body, reduce muscle aches, relieve stress, and encourage tendon relaxation.
Features
10 Scented bamboo foot patches designed to detoxify the body
May help reduce muscle aches, pains, fatigue, swelling, and headaches
Can help improve weight loss and relieve stress
Encourages muscle and tendon relaxation
Helps reduce foot odor
For best results, wear throughout the night
Choose from Original, Mint, Rose, or Lavender
Specifications
Weight: 4.2 oz
Packing dimension - 5.1" x 1.7" x 6.2''
Ingredients
Wood Vinegar Extract
Bamboo vinegar Extract
Chitin and Chitosan
Tourmaline
Vitamin C
Vegetable Fiber
Dextrin
What's Included?
10x Detoxifying Scented Bamboo Foot Pads
Warranty
Available States
AL, AZ, AR, CA, CO, CT, DE, DC, FL, GA, ID, IL, IN, IA, KS, KY, LA, ME, MD, MA, MI, MN, MS, MO, MT, NE, NV, NH, NJ, NM, NY, NC, ND, OH, OK, OR, PA, RI, SC, SD, TN, TX, UT, VT, VA, WA, WV, WI, WY, AK, HI
Reviews
Verified Purchase
Phenomenal
Works well.

The detox is substantial; pads will turn black while sleeping. That's proof your ridding your system of harmful poisons. Highly recommend.
Written by @ANTIQUE - August 28th 2021
Verified Purchase
Detoxifying scented bamboo foot pads
I just literally just got them about 1/2 hour ago. I can't wait to start using them tonight. Thank you very much.
Written by @berniej56 - November 18th 2019
Verified Purchase
Nice!!
I did receive package in the mailbox.
Written by @Chitalu - December 23rd 2022
Verified Purchase
"They Look Nice"
Written by @c6028 - September 1st 2021
Verified Purchase
That the product was in process of being delivered !!
The product a very small package was slow being delivered I Thank you

Written by @Marcellawatling - October 22nd 2021
Verified Purchase
10 piece foot detoxifying pads
Not sure if it really works!
Written by @blaandee - January 29th 2020
Verified Purchase
Hard to keep on throughout the night
Written by @jcgradma - February 24th 2023
Verified Purchase
5 pairs
Agree with the other person whose post I didn't see prior to ordering. It's 5 pairs. I assumed 10 pairs as they did as well. Misleading
Written by @cblackburnsave - February 21st 2023
Verified Purchase
Misleading
When I saw the add, showing a "pair" of feet adding 10 pack, I assumed it was a 10 pack of Two, not just 10 pads. Very misleading.
Written by @Dalehamsmith - January 7th 2022
Verified Purchase
Itching feet
I did not care for these at all. My feet itched all night.
Written by @cindy121121 - January 27th 2023
Doesn't work
They don't do anything for you other than annoying you because they won't stay on in bed.
Written by @nptbcp111 - July 12th 2022