Welcome Wendy Viewers - 7/18/19
3
It's Wendy's birthday!
We're celebrating by offering some savvy deals on stylish accessories and travel must-haves. You can check those out here: Wendy's Birthday Buys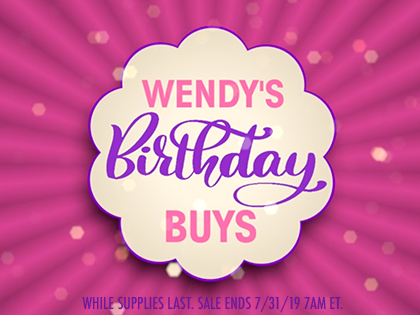 ---
What we really want to know is:
What's the one thing you've always wanted for your birthday, but never gotten?
~ Your Friends at MorningSave
A pony. Are you people going to have ponies?? That would be VAN MURALS! GROUND SQUIRRELS! SPIT CURLS! AWESOME!

4

VAN GOGH! MANGO! TANGO! AWESOME!