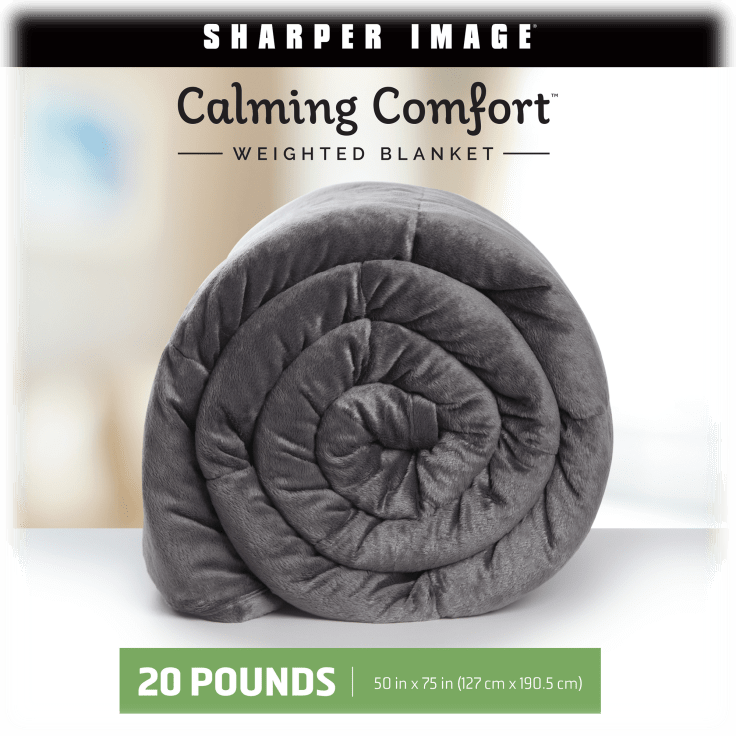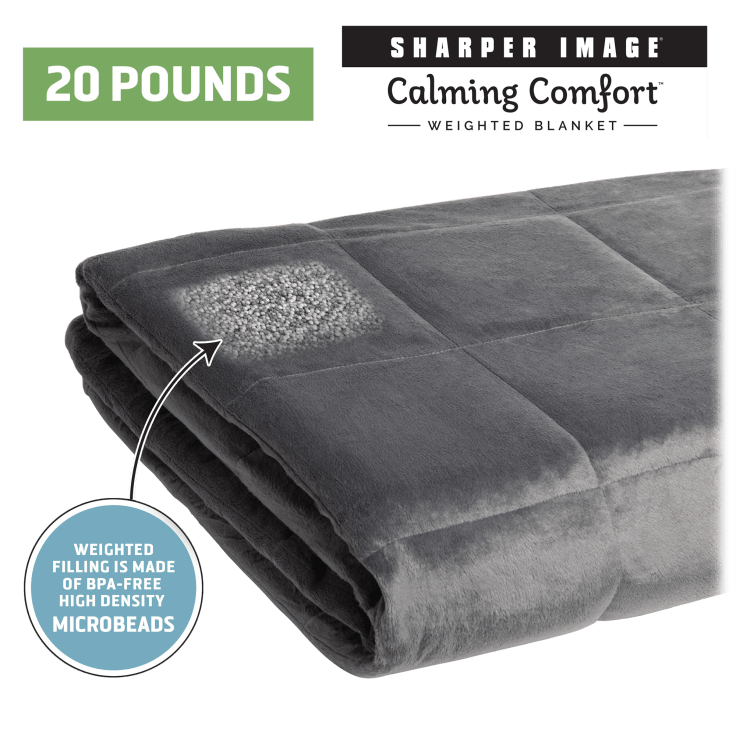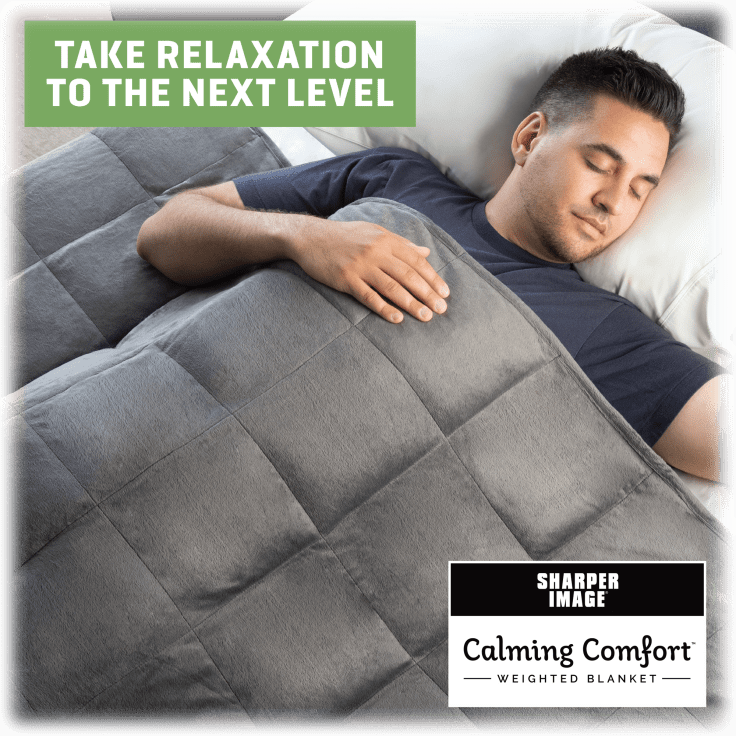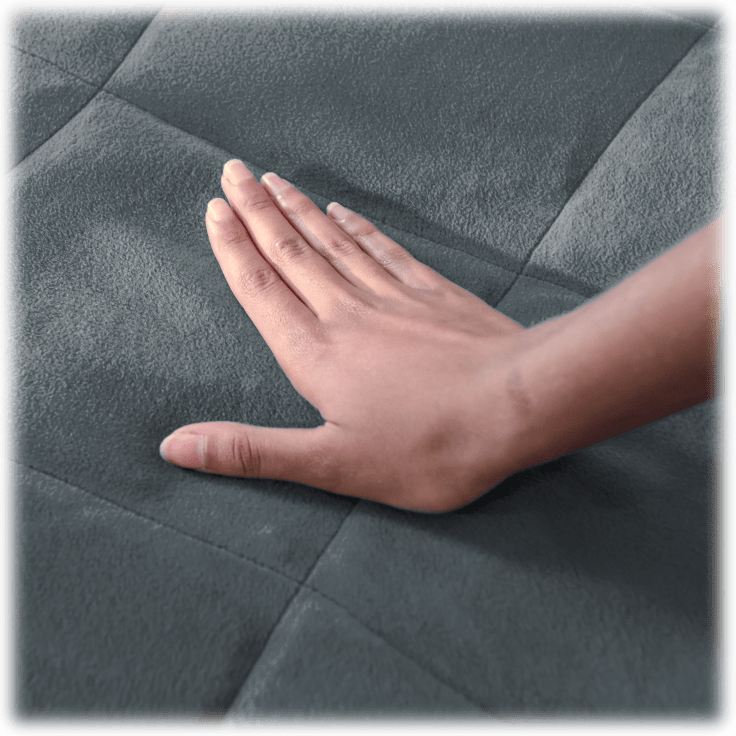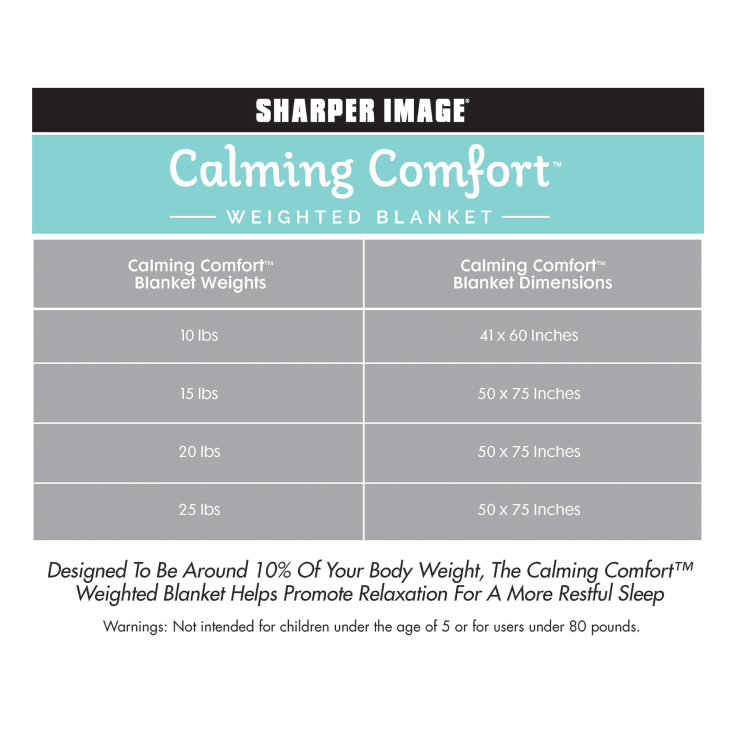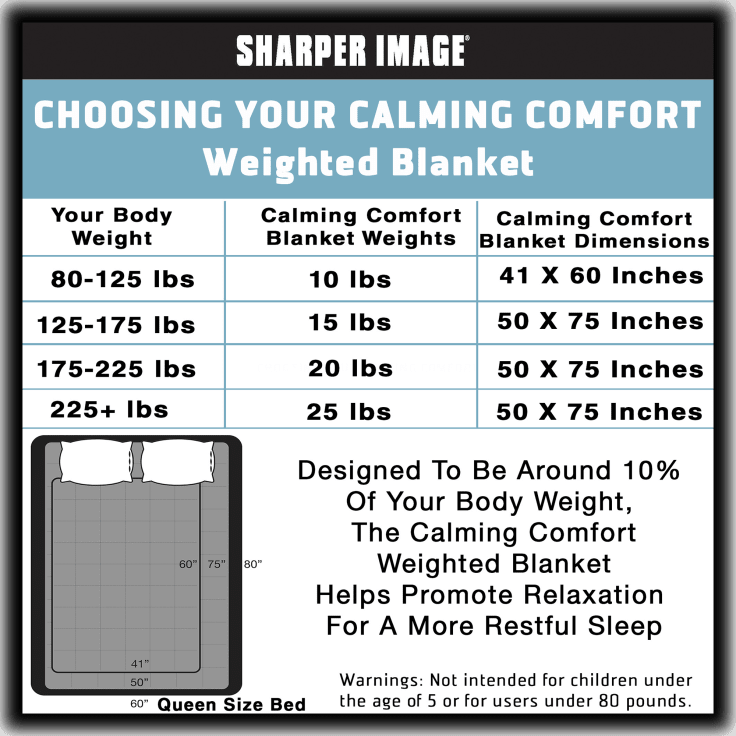 Sharper Image Calming Comfort Weighted Blankets - 20 lbs
Features
The Calming Comfort™ Weighted Blanket applies an even amount of pressure over your body to help the production of serotonin and melatonin (the body's primary sleep hormones), simulating Deep Touch Pressure Stimulation. It feels like a warm hug, immediately sending you into a state of comfort and relaxation
Made with super-soft velveteen material and designed to promote a sense of calmness and relaxation for a more restful sleep, and is also quite durable (highly unlikely your pet could damage it). Wake up feeling refreshed!
Precision stitched squares are filled with high density, BPA-Free Micro-beads, that are evenly distributed throughout the blanket
Slightly Smaller than a Standard Queen Sized Blanket
Choose a weight:
Designed to be 8-12% of your body weight
80 lb to 125 lb: 10 lb
125 lb to 175 lb: 15 lb
175 lb to 225 lb: 20 lb
225+ lb: 25 lb
Specifications
Dimensions: 50 in x 75 in (127 cm x 190.5 cm)
Weight: 20 lbs
Washing Instructions: Due to its weight, the Calming Comfort Blanket is NOT machine washable. You can clean it with warm water and mild detergent, lay flat and let dry
Included in the box
1x Sharper Image Calming Comfort Weighted Blankets - 20 lbs
Warranty
Estimated Delivery Date
Tuesday, June 16th - Monday, June 22nd. Due to a high volume of orders, delivery times are longer than usual.