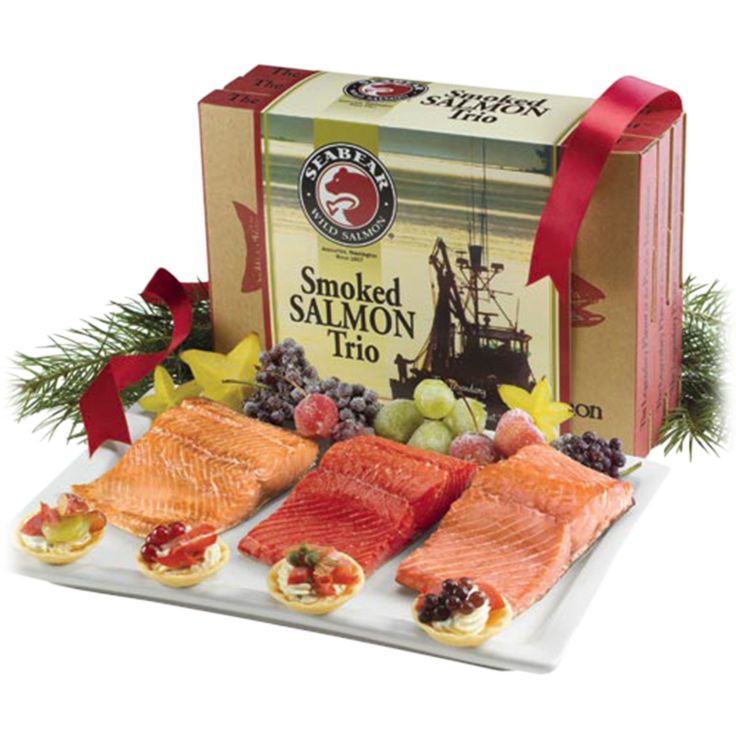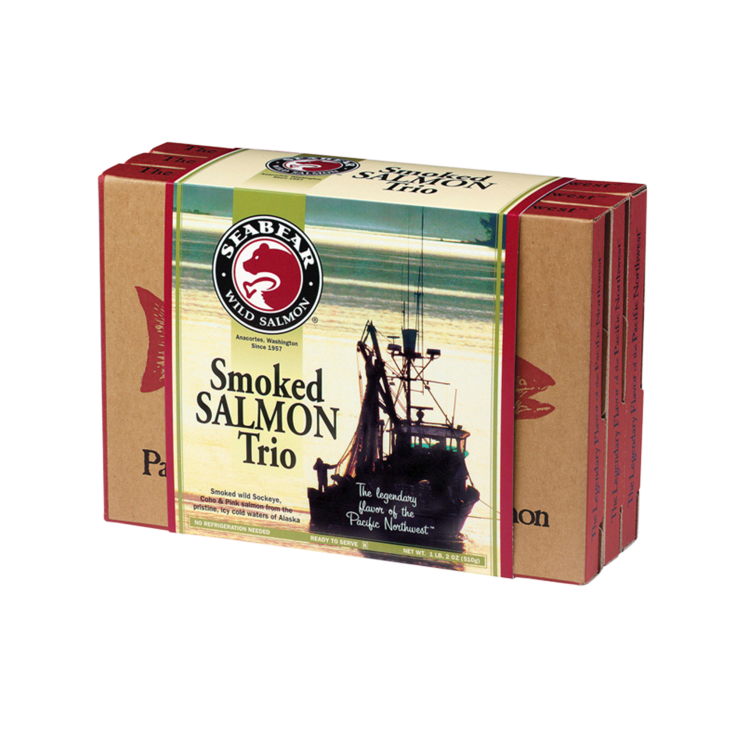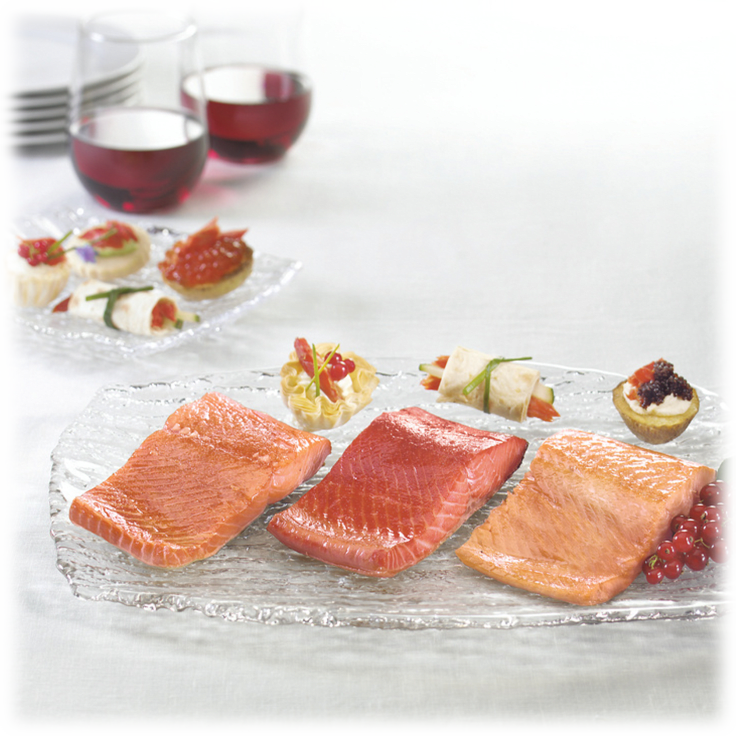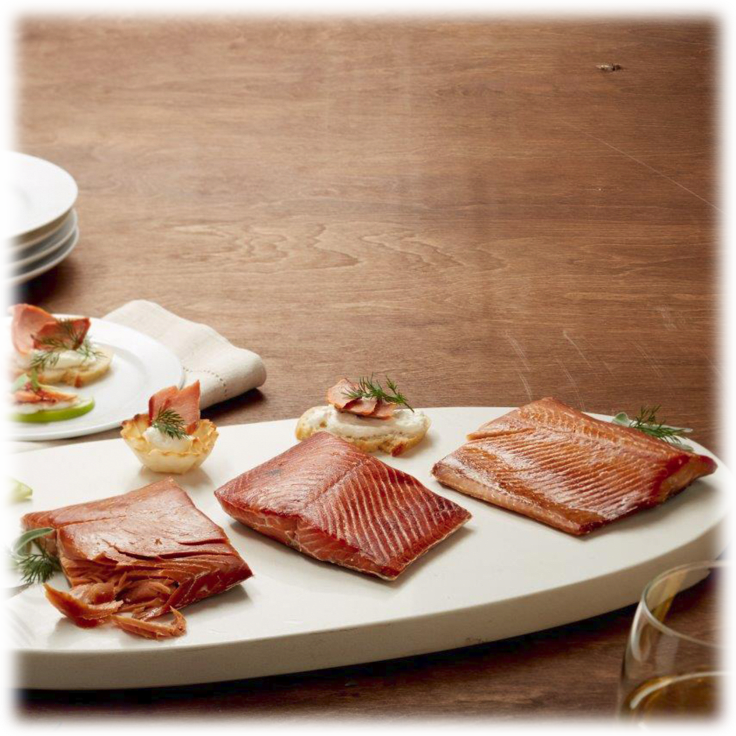 Seabear Smoked Salmon Trio (18oz)
Features
Taste, explore, compare and enjoy 3 different varieties (Wild Sockeye, Wild Coho and Wild Pink) of traditional Northwest smoked salmon from the SeaBear Smokehouse, all in one beautifully boxed collection.
Each smoked salmon is vacuum sealed in SeaBear's famous Gold Seal pouch and gently cooked in its own natural juices; this preserves the salmon naturally so no refrigeration is required until opened. Ready to serve.
This SeaBear smoked wild salmon is fully cooked and ready-to-serve. Simply place the fillet on a serving plate (we recommend pouring the natural oils in the pouch back over the salmon), and offer with whatever condiments you like - crackers or crostini, cream cheese, chopped red onion, sliced cheese, sliced apple (or other fruits), and sliced vegetables. Or, try adding smoked wild salmon to pasta, a salad, baked potato, stir-fry or omelet.
Much like fine wines, wild Pacific salmon offers many varieties to be explored and enjoyed. This Smoked Salmon Trio brings together three species of traditional Northwest-style smoked salmon from SeaBear for you to taste, explore and enjoy in a unique culinary experience.
Our smoked wild Alaskan salmon have a shelf life of approximately four years and require no refrigeration until they are opened. Once opened, they will last 4-7 days in the fridge. Think of the pouch like a "flexible can" – as long as the pouch is not punctured, leaking or opened, the product inside will stay good for at least 4 years. Even this is conservative, as long as the pouch is intact.
If you open the box and look at the gold pouch, you'll notice a series of letters & numbers (either on a white sticker, or stamped directly on the pouch, usually in red ink).
Ingredients: Smoked Salmon (Sockeye/Coho/Pink Salmon, salt, cane sugar and natural wood smoke)
Storage/Shipping Info: No refrigeration required. Store in a cool dry place. Once opened, refrigerate unused portion and use within 7 days. Best if used within 4 years of production.
Warranty
Estimated Delivery Date
Monday, June 8th - Friday, June 12th. Due to a high volume of orders, delivery times are longer than usual.