Estimated Delivery Date
Thursday, December 19th - Monday, December 23rd
Orders for this deal should arrive by Christmas.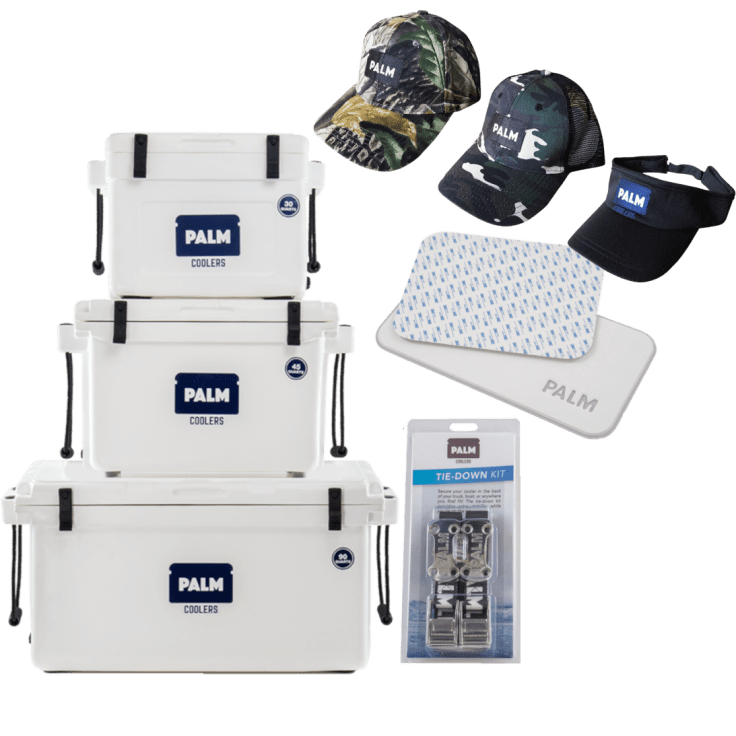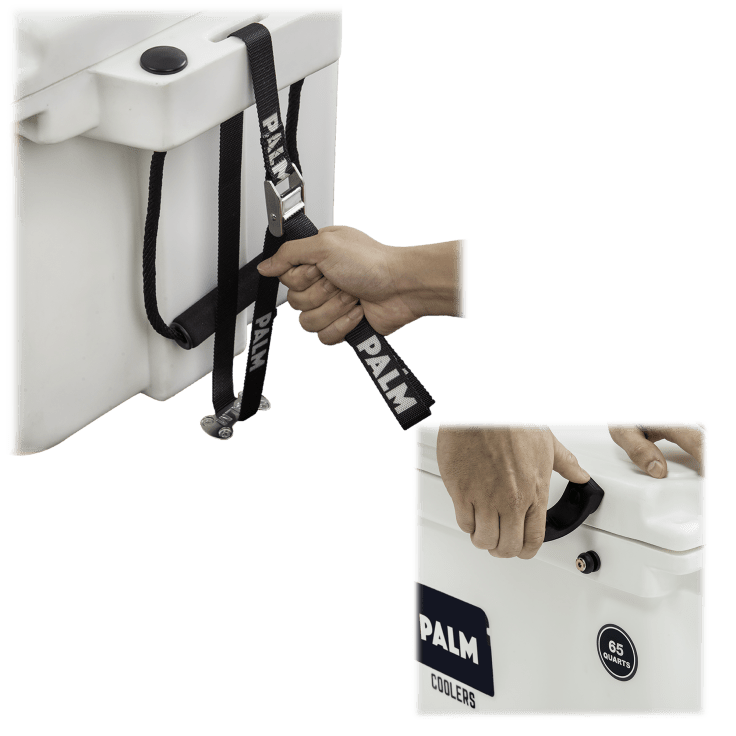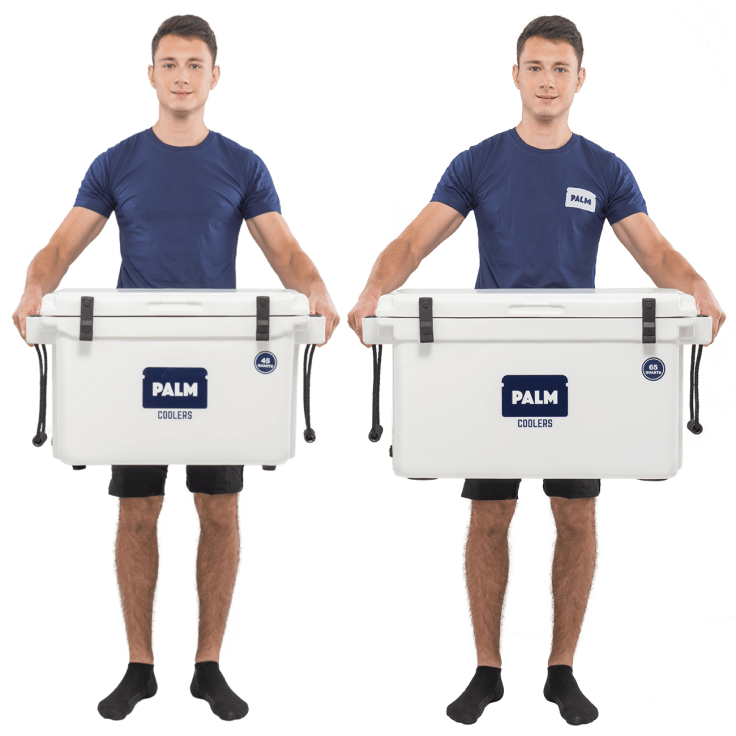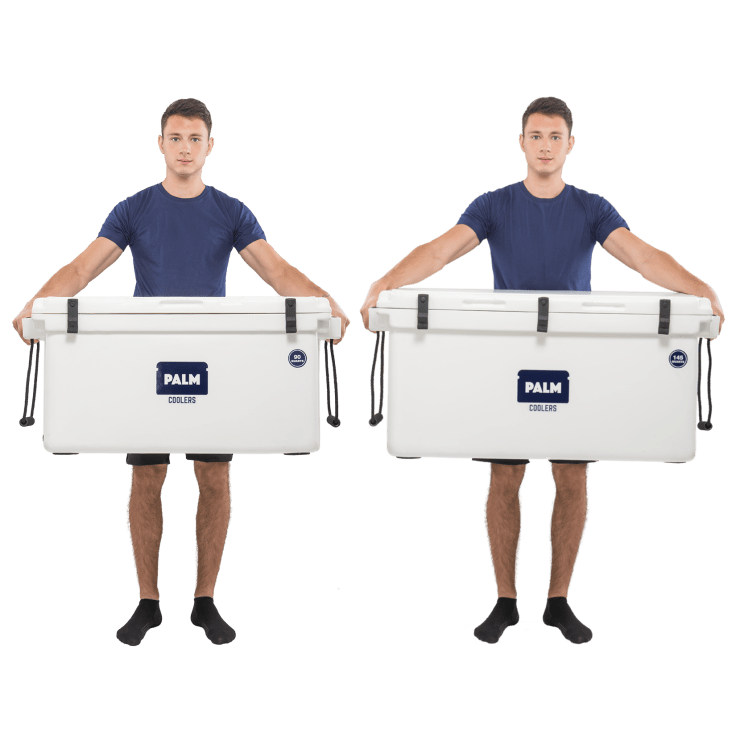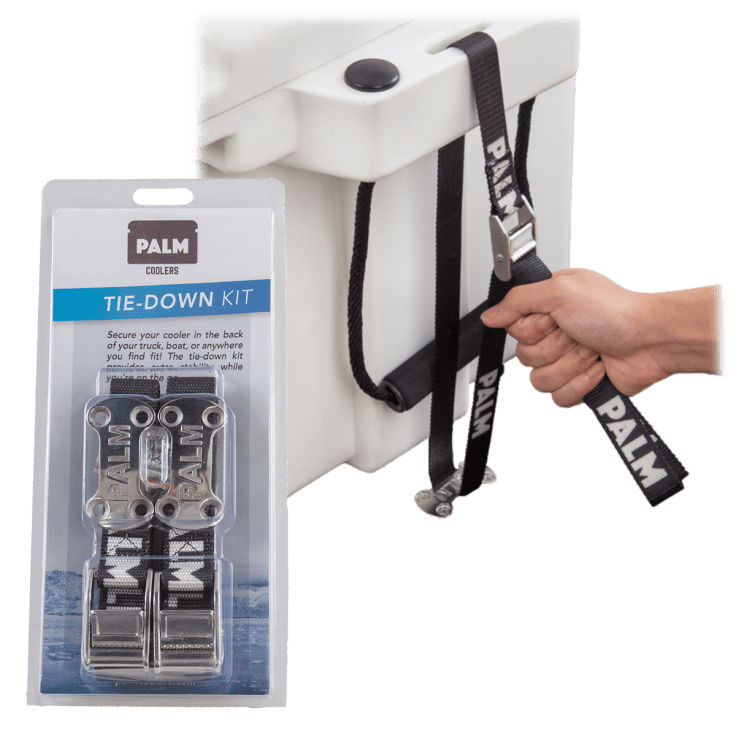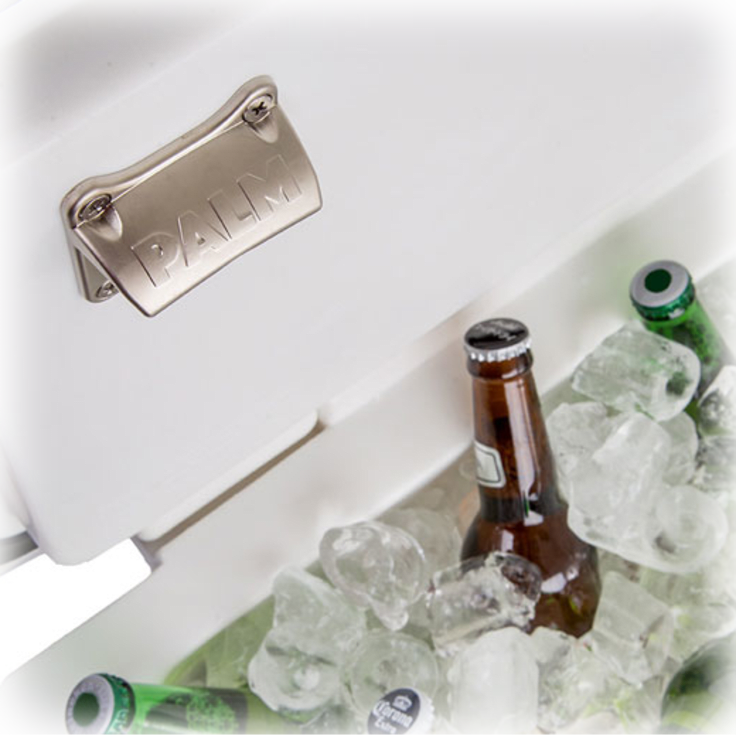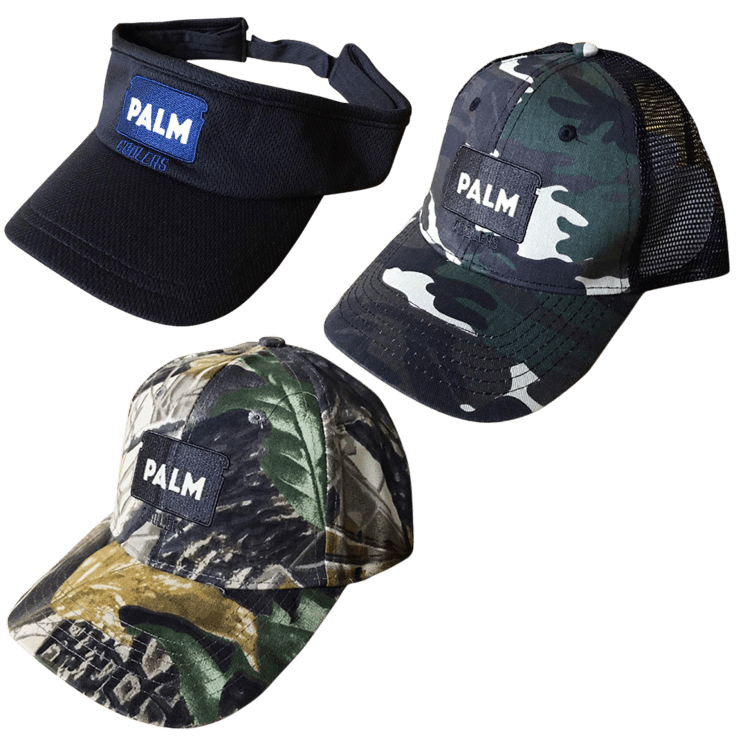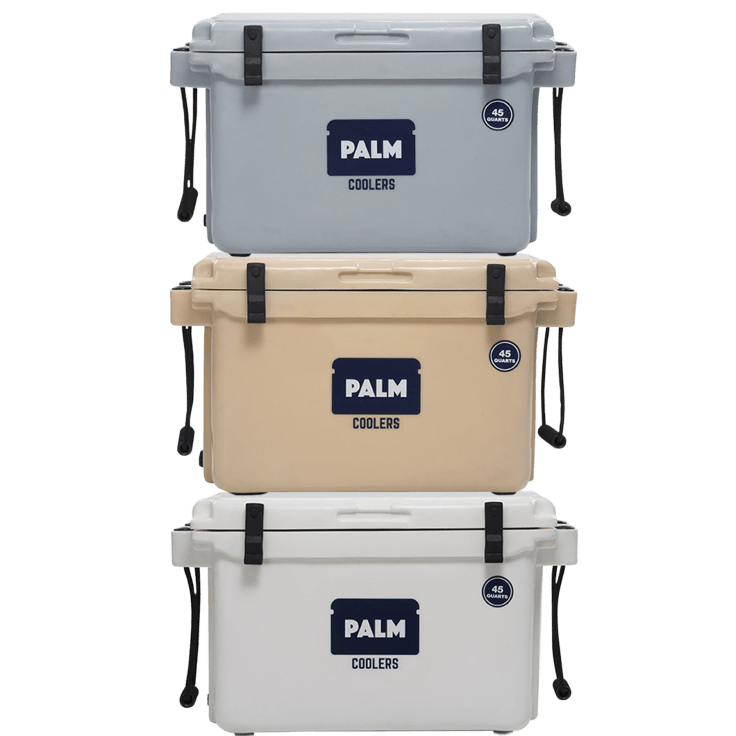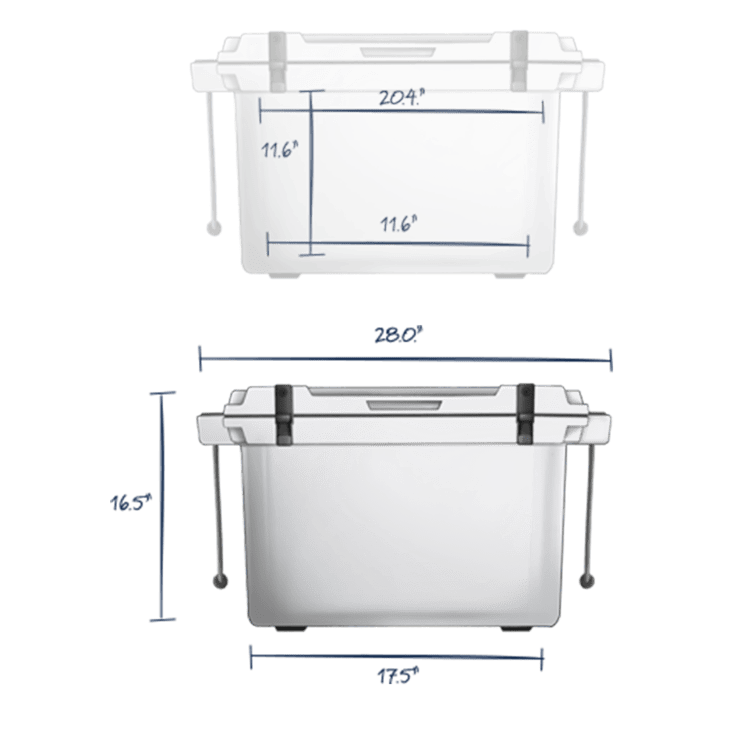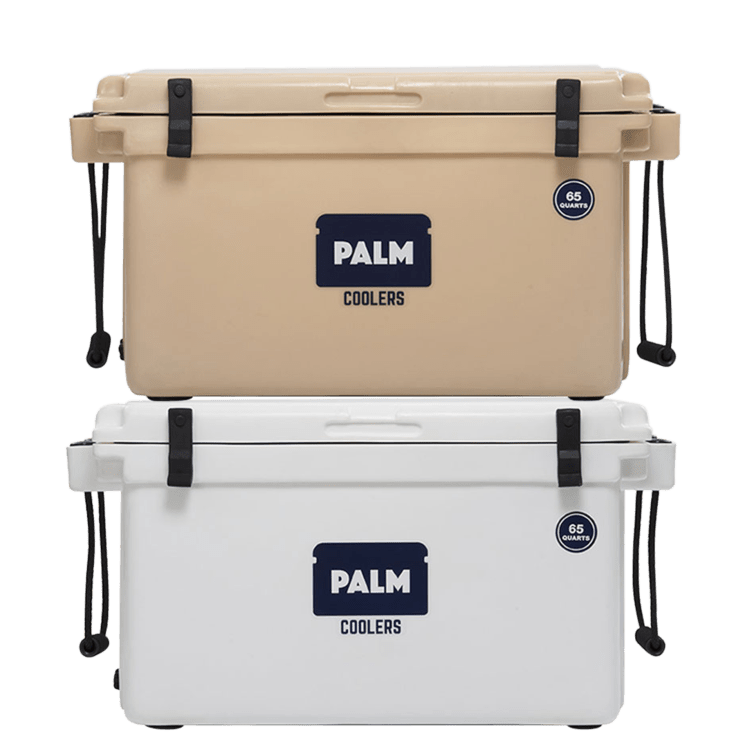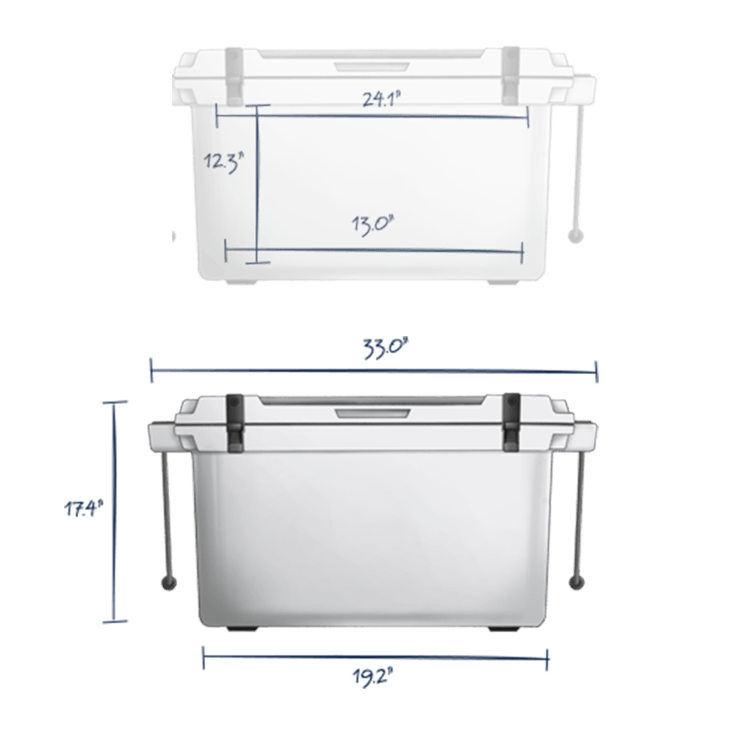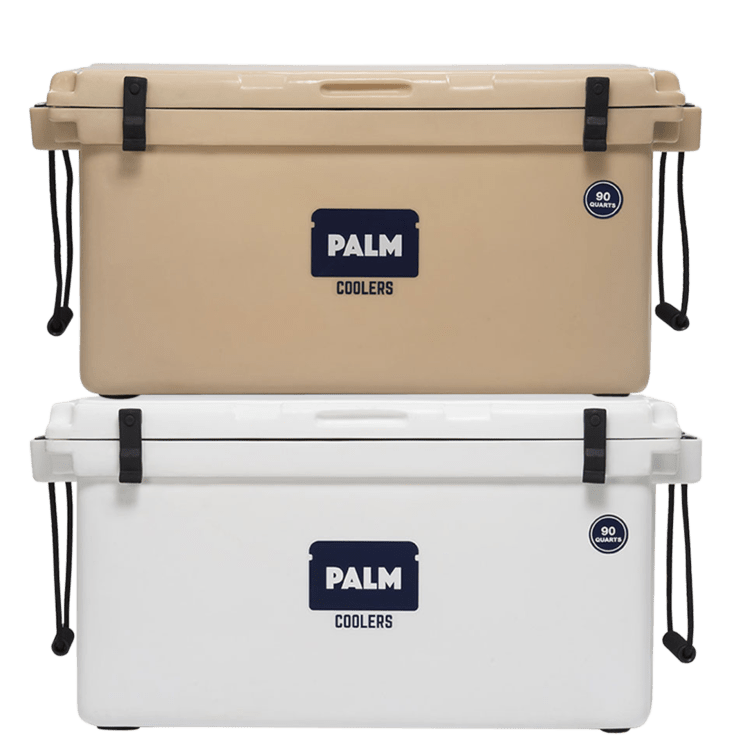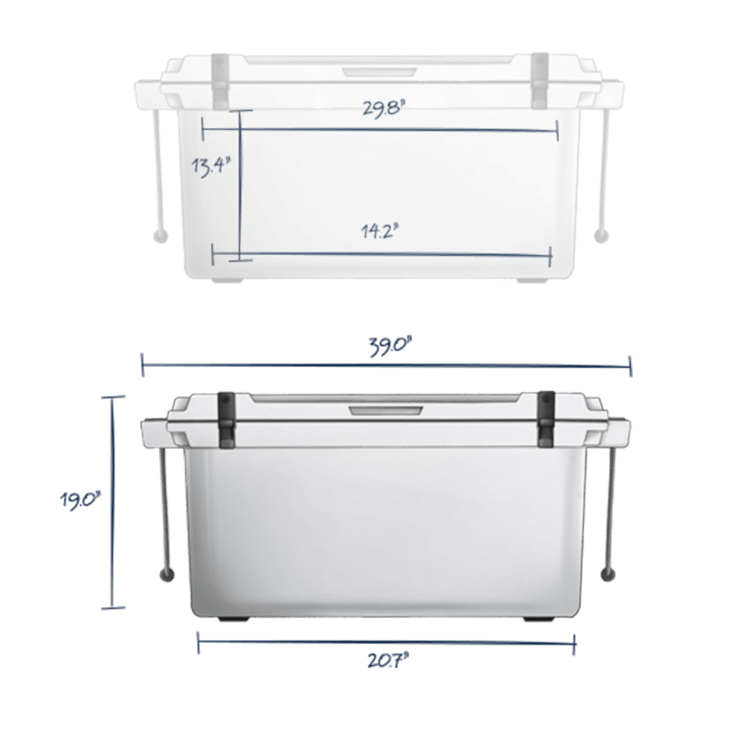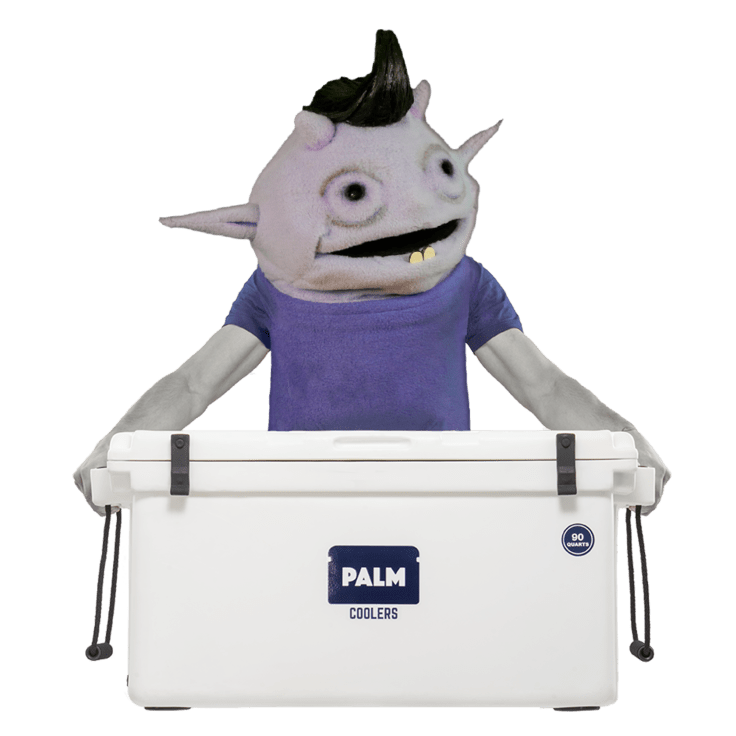 PALM Rotomolded Cooler with Accessory Kit (30 or 90QT)
Features
First off, you get a PALM cooler. That part's simple enough.
Beyond that, you also get a PALM foam pad, a PALM Bottle opener, a PALM tie down kit for your car, and a PALM trucker hat or visor.
You don't get to choose the hat or the visor; it's random!
Specifications
Specs
Model: PC30, PC90
Condition: New
| | 30 Quart | 45 Quart | 90 Quart |
| --- | --- | --- | --- |
| Outside | 23″ X 17.9″ X 15.6″ | 28″ X 17.5″ X 16.5″ | 39″ X 20.7″ X 19.0″ |
| Inside | 15.4″ X 11.6″ X 10.2″ | 20.4″ X 11.6″ X 11.6″ | 29.8″ X 14.2″ X 13.4″ |
| Empty weight | 15.43 lb | 19.84 lbs | 39.10 lbs |
Roto-molded one-piece polyethylene construction and high-pressure polyurethane injected foam insulation for thermal resistance and ice retention
Durable rubber lid latches also act as a pressure-down mechanism to minimize unwanted air exchange, locking out heat while sealing in cold
Fitted with "super hinges" that are "indestructible" (they suggest you throw your cooler off of a 10 story cliff and be prepared to be amazed how it's still in one piece. We here at Meh don't, but please film it if you do.)
Wall thickness: 2.7 - 2.9 inches
Non-slip and non-marking rubber feet
Marine-grade rope handles and cushioned grips
Leak proof drain system
Dry ice compatible
UV-resistant
Integrated padlock ports on the 2 front ends to lock your cooler
Non-slip foam pad goes on top so you can sit on it or put stuff on it without everything sliding around
Hat: Goes on your head
Visor: Goes around your head
What's in the Box?
1x Cooler
1x Foam Pad
1x Tie down kit
1x Visor OR Hat
Warranty
Estimated Delivery Date
Thursday, December 19th - Monday, December 23rd