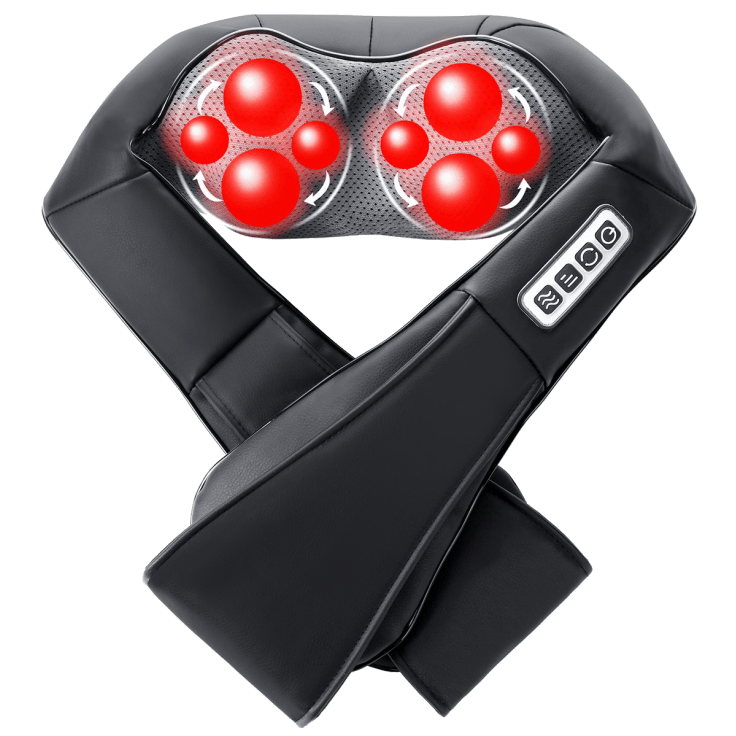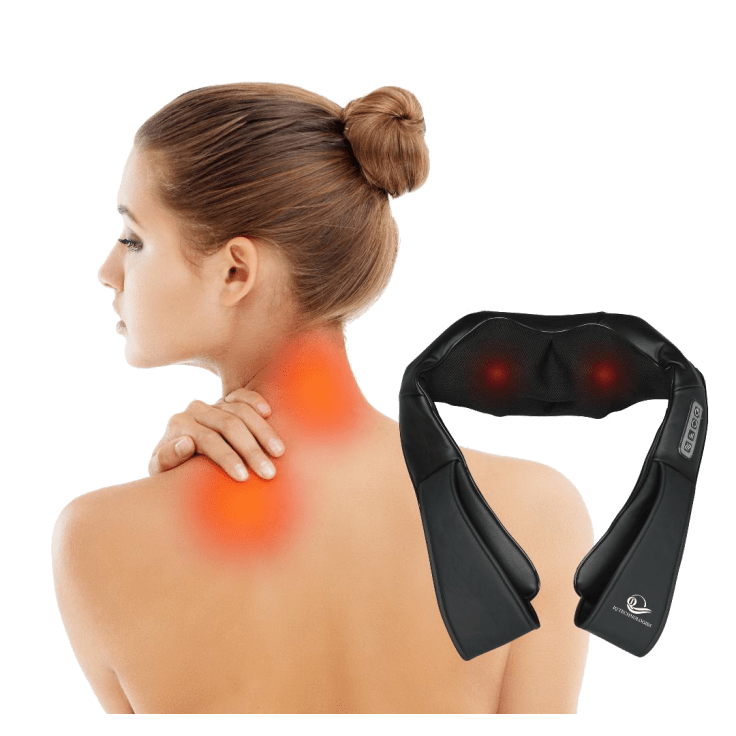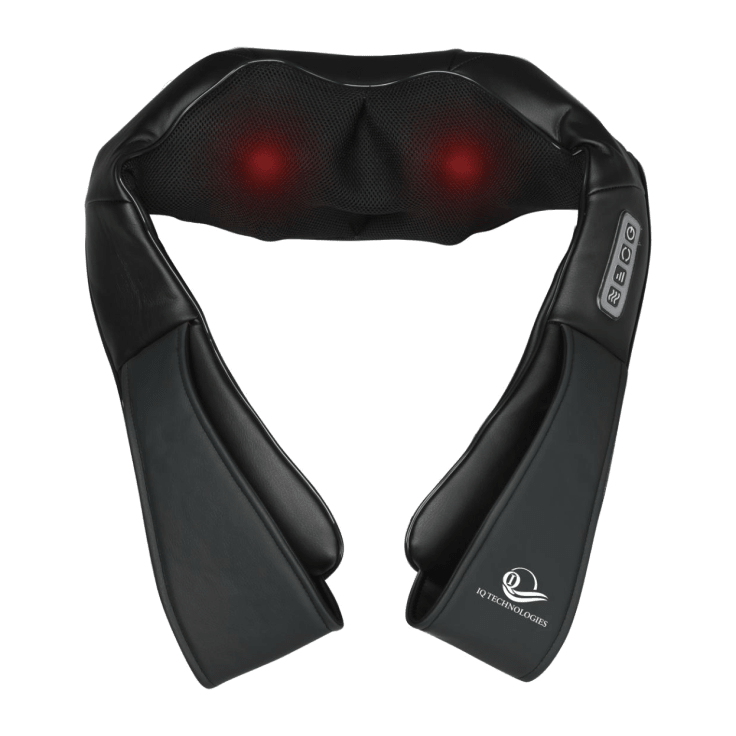 iQ Shiatsu Wireless Neck Massager
Features
Heated massage technology soothes muscle aches and pains
Massage and rubbing modes to help increase circulation and mobility
Unique shaped massage ball for a smooth and gentle massage
Will work most areas of the body
Front handles allow pressure adjustment during use
Automatic timer / easy to use controls
Designed in the United States, made in China
Specifications
Weight: 5.0 oz
Power: 24W
Adapter Input: 110V-240V 50/60HZ
Adapter Output: 12.6V, 1000MA
Included In The Box
1x iQ Shiatsu Wireless Neck Massager
Warranty
Estimated Delivery Date
Monday, April 6th - Thursday, April 9th
Reviews
Verified Purchase
Shiatsu Neck Massager
I bought this neck massager and it is terrific. It is chargeable, then wireless. The heated, ball, massage that it gives is fantastic. You can even run this up and down your back. The massage lasts 20 minutes at a clip. But that is good, as it has an automatic shut down feature so you don't burn it out. Then you connect to the adapter, and charge again. Then use again. Fantastic.
Danielle L.
Written by @Daniellelucas - February 21st 2020
Verified Purchase
Thank you for a prompt delivery!

Written by @sterling26 - December 12th 2019
Verified Purchase
How well it works.
I like the rotation it feels like a deep strong hand message. What I don't like is the heating element doesn't get warm enough for me. Other than that I love it.
Written by @gmadi2015 - July 23rd 2019
Verified Purchase
I have purchase the rock solid pillow and was very happy. However, I purchase the wireless neck massager because the picture makes the unit look smaller and that is way I purchase a second unit. It is the same size and rather large for my neck. Not Happy.
Written by @coaks - July 30th 2019
Verified Purchase
Too heavy & awkward to maneuver, but the massage is great.
Written by @Henrietta7 - July 26th 2019