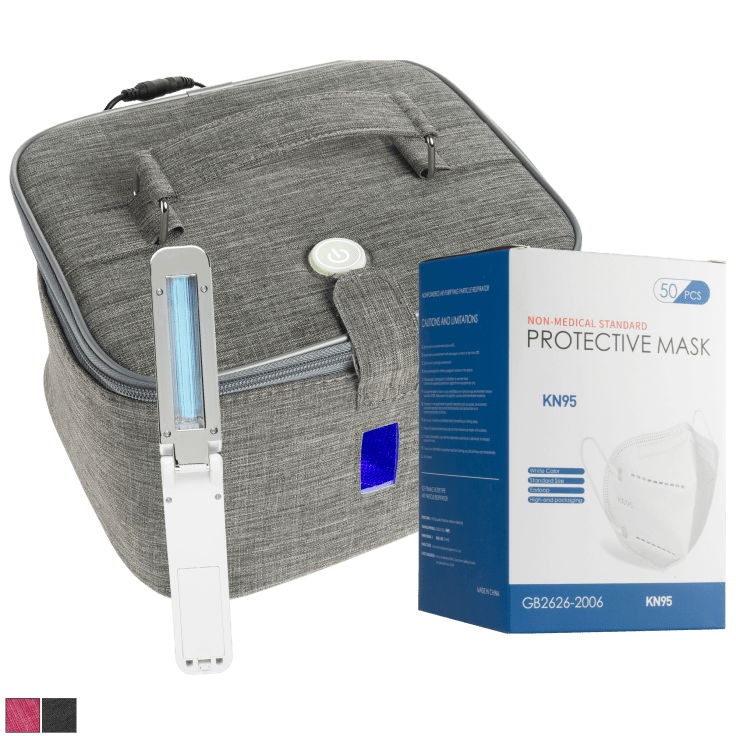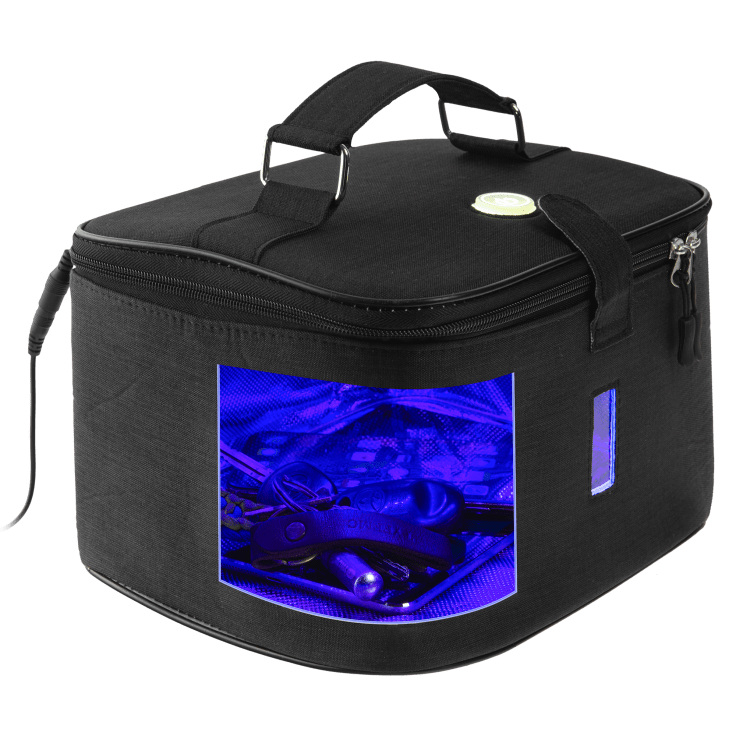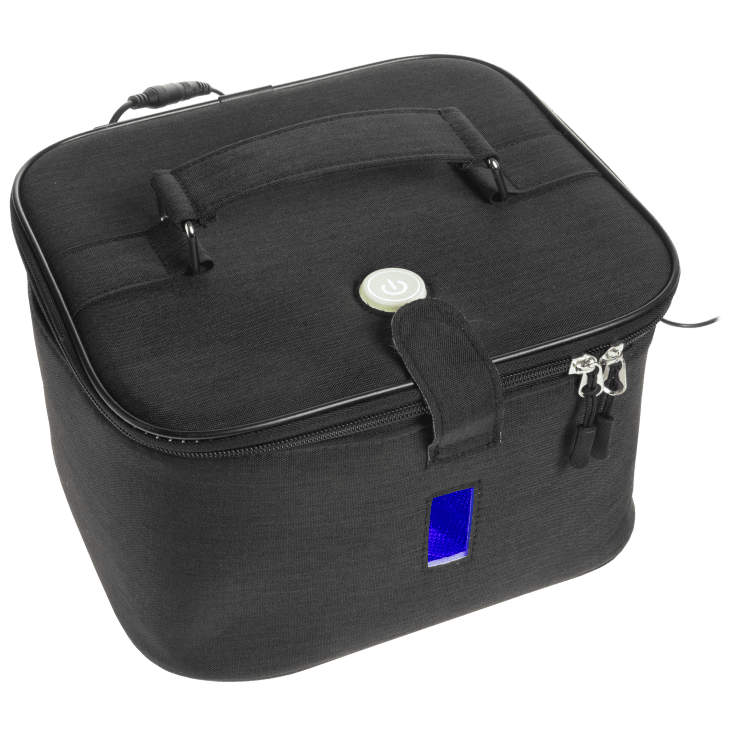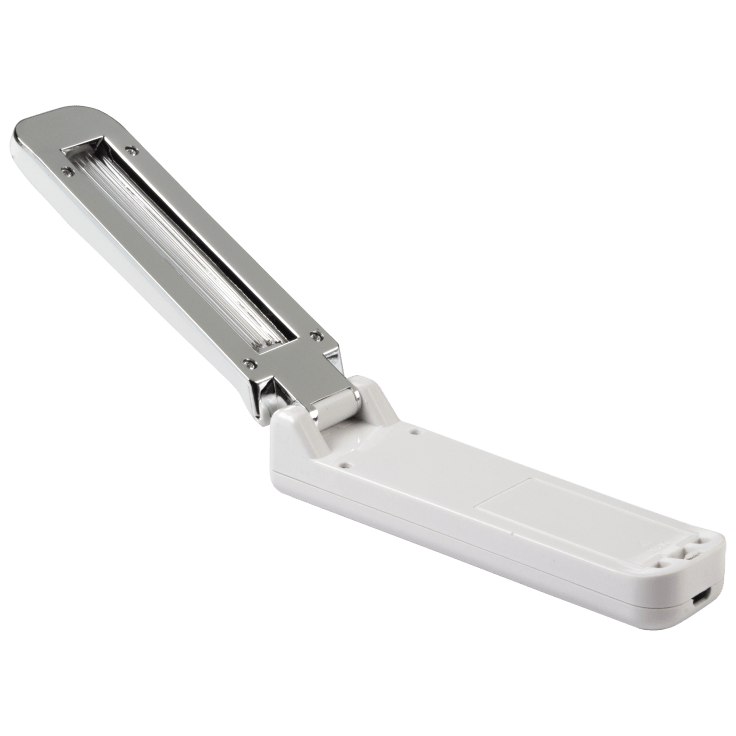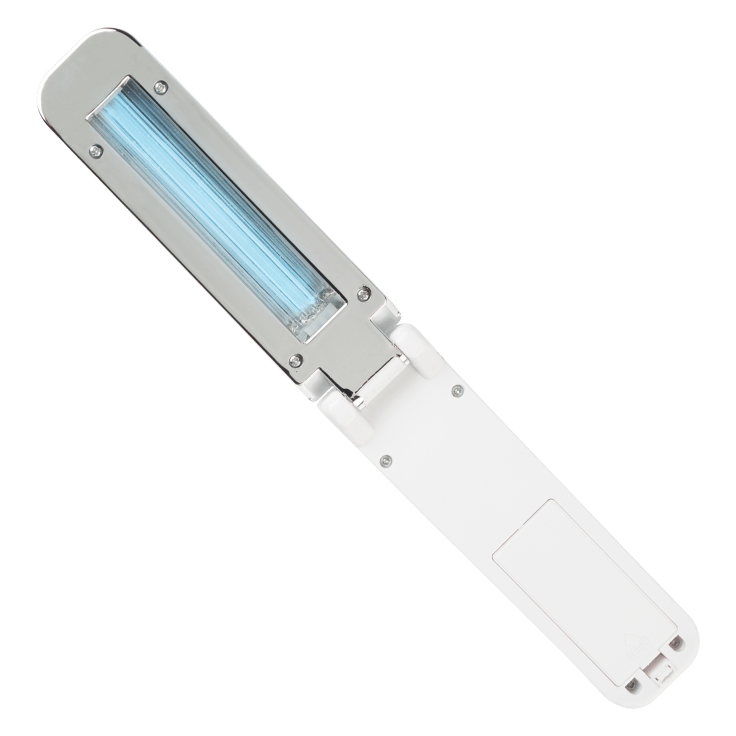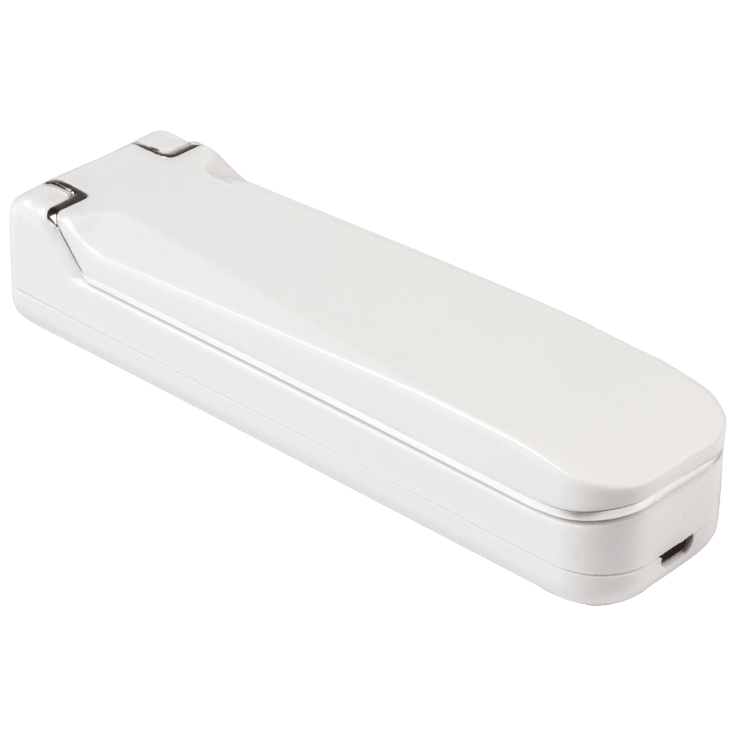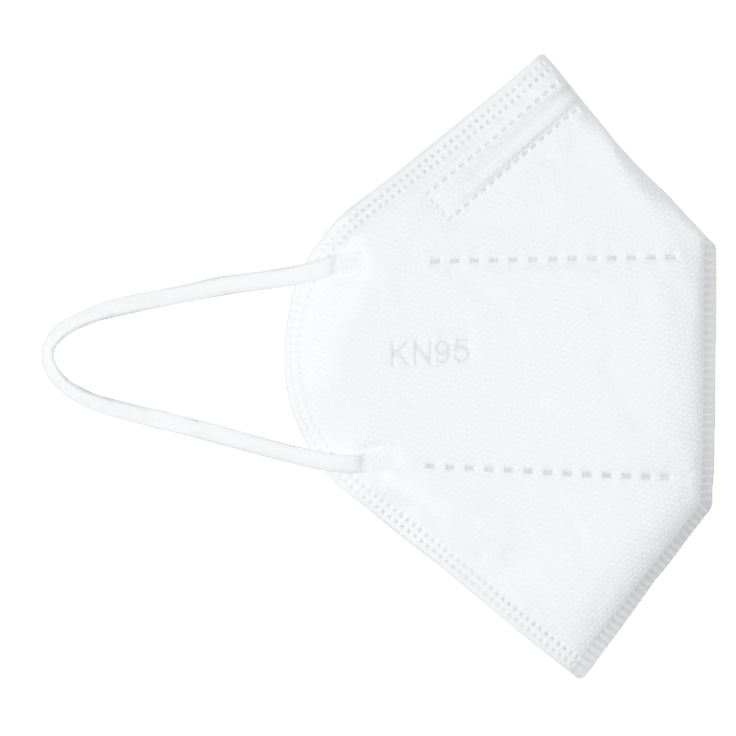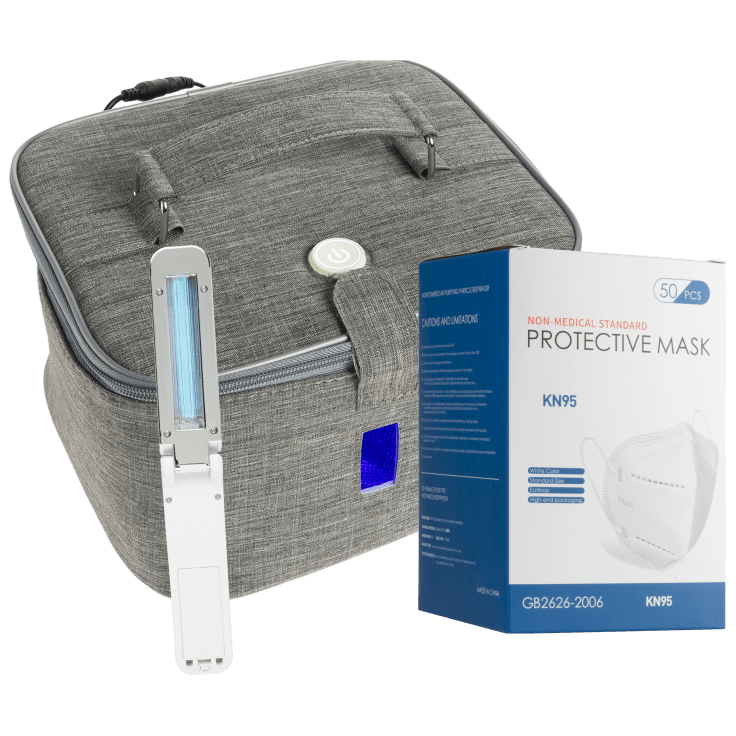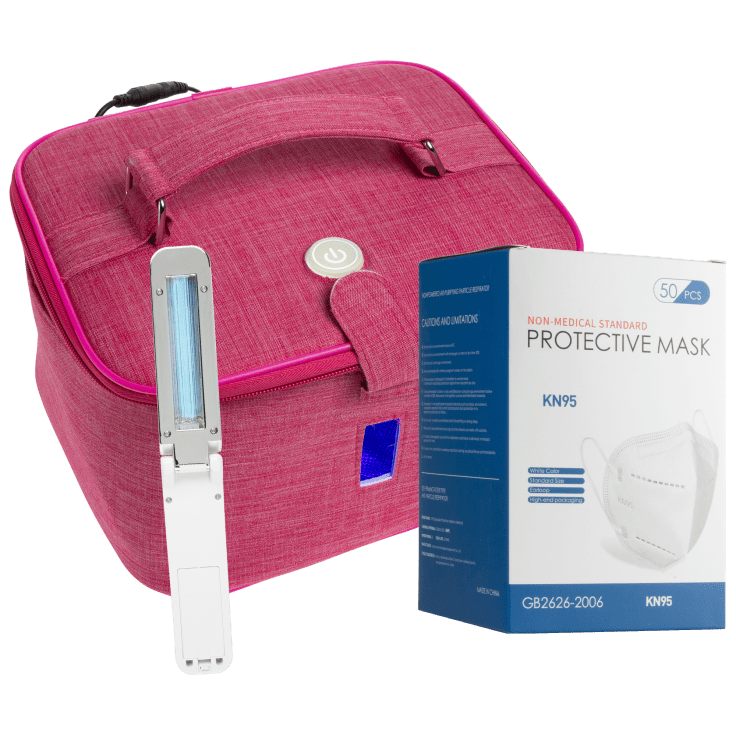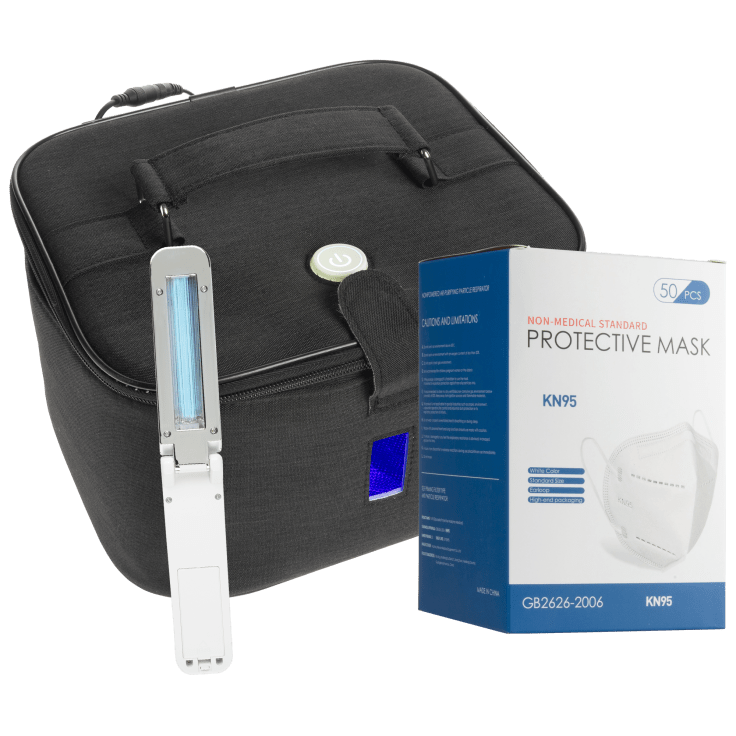 Hy-Genie Large UV-C Sanitizing Bag & Wand with 50-Pack KN-95 Masks
Features
Hy-Genie Large UV-C Sanitizing Bag
Sanitize and kill with the power of Ultraviolet-C light
Sanitizes in 3 minutes
Easy to use: zip-up bag with desired contents inside and press the button
Lightweight and portable enough to use at home or while traveling
Sanitizes smartphones, small toys, masks, jewelry, watches, glasses, keys, toothbrush, and much more
Powered by included USB cord
Power up by inserting the USB cord into any 1-Amp or greater AC USB Adapter (not included)
Dimensions: 10.25" Wide x 8.75" Deep x 6.25" Tall
50-Pack KN-95 Masks
The KN-95 Mask can protect you from pollen
Filter has an efficiency of above 95% at 0,3 μm particle size, whereas normal pollen particles are about 10 - 1000 μm in size
KN-95 Masks can help reduce exposure to biological substances, such as bacteria and germs
Cloth-covered, metal-reinforced nose bridge for a molded custom fit
Please note however that wearing a mask can NOT eliminate the risk of infection as it depends on the proper fit of the wearer
The KN-95 Mask is not designed for clinical environments, such as hospitals or dentist offices
This product is not washable, please make sure to use it within the expiration date
Storage conditions: Store in a dry and cool place
Do not open new masks until necessary
Construction: Non-Woven Fabric 54%, fusible 24.5%, hot air cotton 21.5%
Shelf Life: 2 years
Hy-Genie UV-C Portable Sanitizer Wand
Compact and lightweight - goes anywhere you go
Kills 99.9% of germs, viruses, bacteria, fungi, and mold on most surfaces
Same technology used in hospitals
Handheld design is easy to operate
Auto safety shut-off switch
Easy to store in your purse, backpack, glove compartment, or carry-on luggage
Requires 4 AAA batteries each (not included) or USB cord (included)
What's Included
1x Hy-Genie Large UV-C Sanitizing Bag In Your Choice of Color
50x KN95 5-Layer Non-Medical Standard Protective Mask
1x Hy-Genie UV-C Portable Sanitizer Wand
Warranty
Estimated Delivery Date
Thursday, May 20 - Monday, May 24
Reviews
Verified Purchase
Great product! Great price!
The sanitizing bag is very easy to use. The wand and 50 KN95 mask… all of this for a great price
Written by @YoYoOc60 - May 9th 2021
Verified Purchase
Awesome product
It is very compact and useful!
Written by @MChamblee88 - May 5th 2021
Verified Purchase
Sanitizing Bag
This is a great deal for the set. I have bought 4 and given 2 bags to my grown daughters. I keep 1 in my car to sanitize phones, masks etc.
Written by @queenie602 - April 27th 2021
Verified Purchase
By-Genie Lg. UV-C Sanitizing Bag & Wand
Thank you for your dedicated service! Product is Terrific!
Written by @bjudy4102 - April 25th 2021
Verified Purchase
Good product
Written by @jimboylan - May 2nd 2021
Verified Purchase
Product Defect
I received the Hy-Genie UV-C Large Collapsible Sanitizer Bag today, Sunday May 2,2021. I followed instructions, Unfortunately the sanitizer bag does not work. The power light indicator does not stay on to indicate items are sanitizing for 3 minutes as stated on instructions. I would like to exchange for a new bag or receive a full refund for the product that doesn't work.
Written by @wesleyt10 - May 2nd 2021