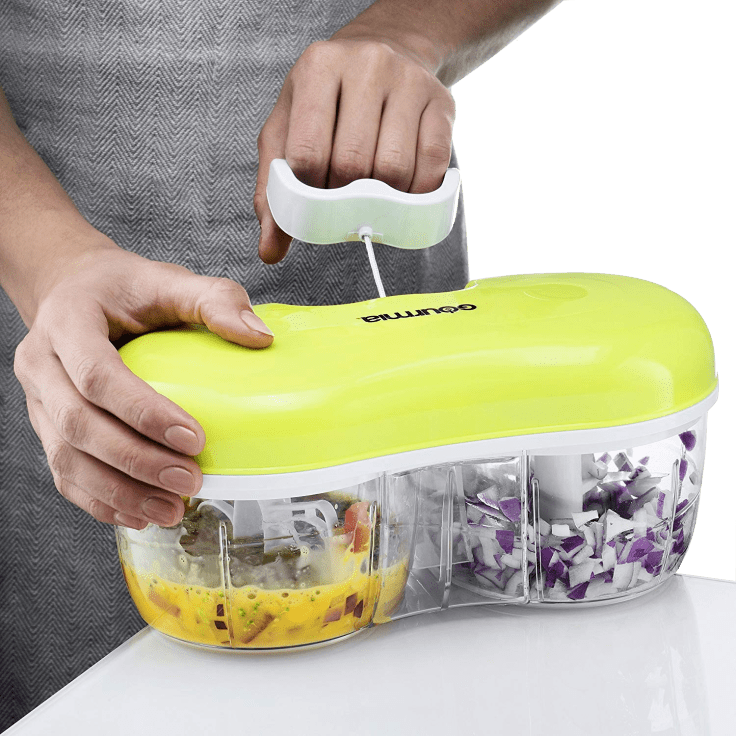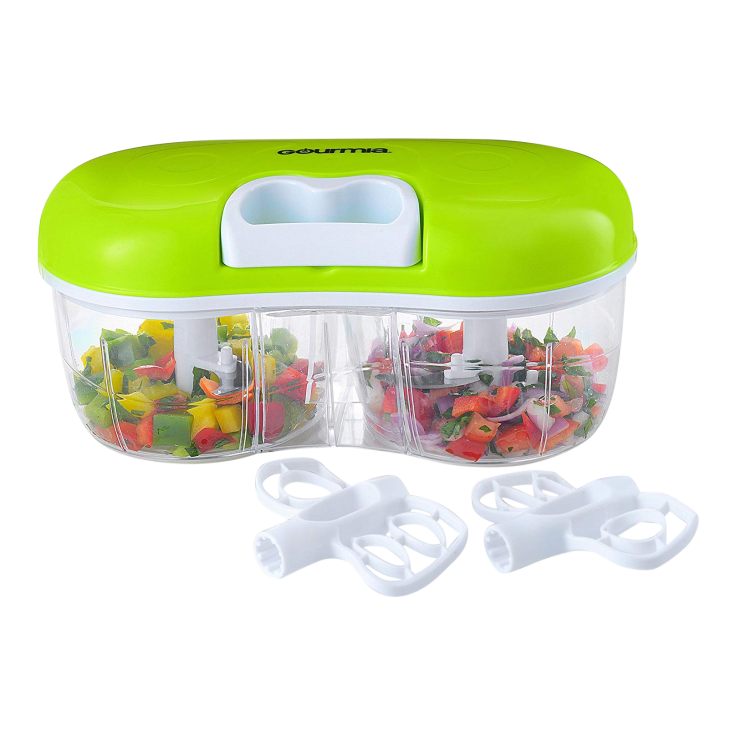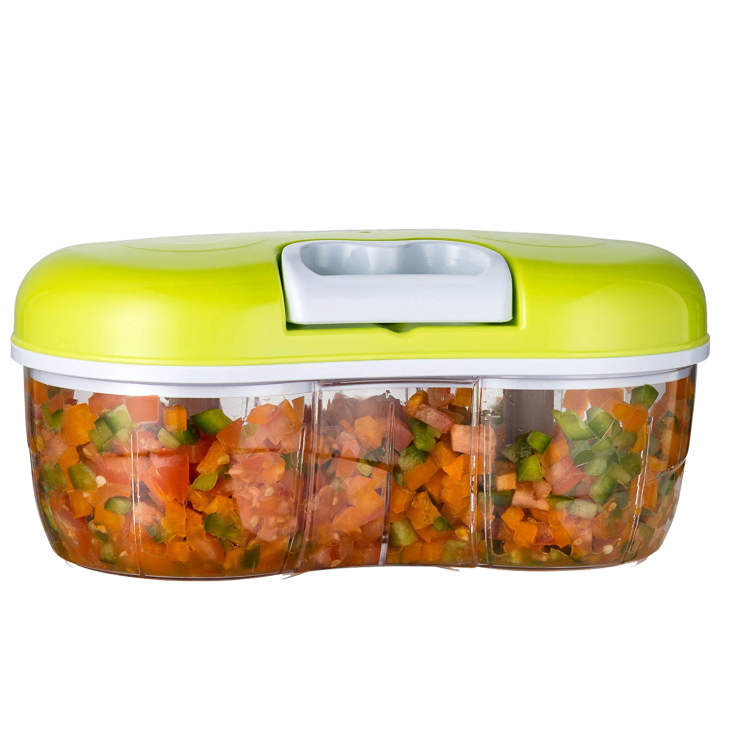 Gourmia 6-Cup Twin Double Sided Vegetable Chopper & Blender
Features
Pull double prep duty with this all-in-one device!
Achieve perfectly chopped ingredients for every diverse dish with the Twin Vegetable Chopper & Blender by Gourmia. This multipurpose hand chopper tackles garlic, onions, tomatoes, other vegetables, and a variety of liquid components.
The complete food prep system arrives with four interchangeable mixing accessories and an airtight lid with built-in pull handle. With just a few brisk tugs, you'll enjoy chef quality cuts for a yummy salad, salsa, sauce, or side dish. From the kids' lunch snack to freshly whipped cream for your homemade desserts, anything is possible with this magic mixing machine!
Versatile Kitchen Tool
With its multifunctional design, this all-in-one unit easily converts to meet all your chopping, grinding, blending, and whisking needs. Trade in your many electric appliances for one low maintenance manual system.
Twin Chopping Chambers
The two-sided catch container features a helpful separator so users can dice or blend different items at once. Simply load each cup with your desired blade and ingredient, and process both in half the time.
4 Interchangeable Blades
The mixer comes ready with 2 blending paddles for whisking eggs, sauces, cream, and other liquid ingredients. Swap them out for the knife blades to use as a dicer, crusher, or grinder for veggies, meat, and more.
Manual Safety Design
Avoid injury with a handheld device that requires just the pull of a handle to operate. The ergonomic handle is built directly into the container's cover for a safe, simple cutting experience.
Compact Convenience
Save precious space with this slim, portable device that easily stows on a shelf or in a drawer or cabinet. Its small parts fit inside the container and quickly disassemble to make cleaning and storage a breeze.
INCLUDED IN THE BOX
1x Gourmia 6-Cup Twin Double Sided Vegetable Chopper & Blender
Warranty
Estimated Delivery Date
Tuesday, June 16th - Monday, June 22nd. Due to a high volume of orders, delivery times are longer than usual.