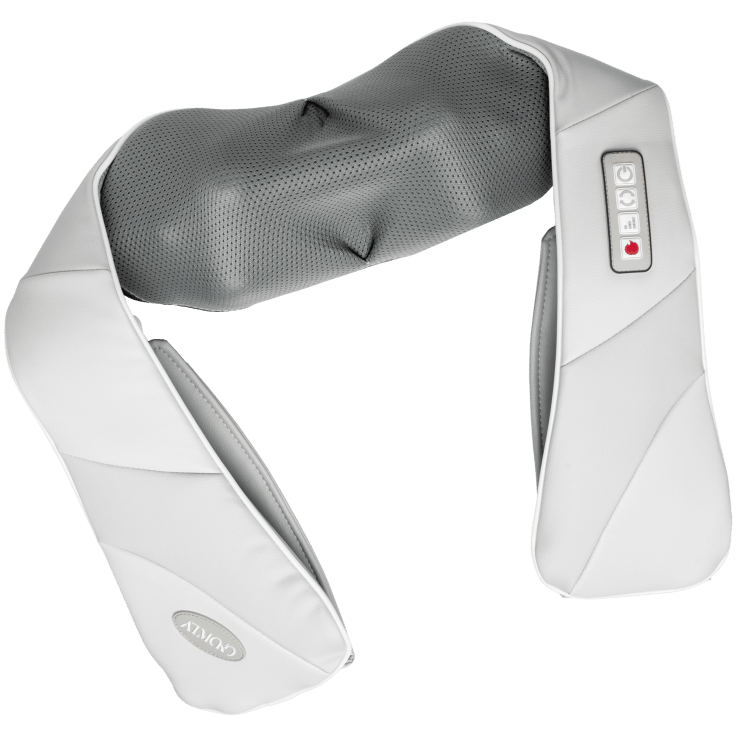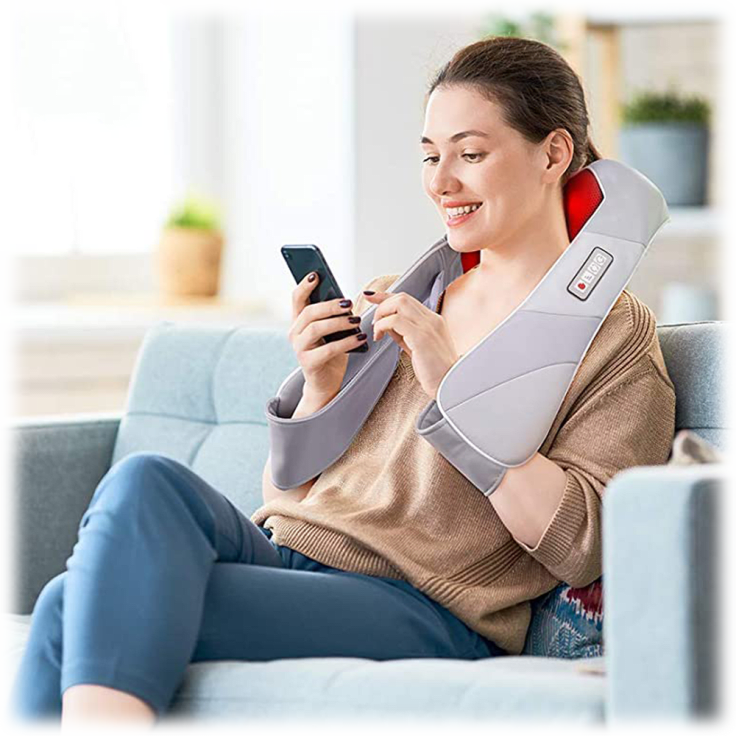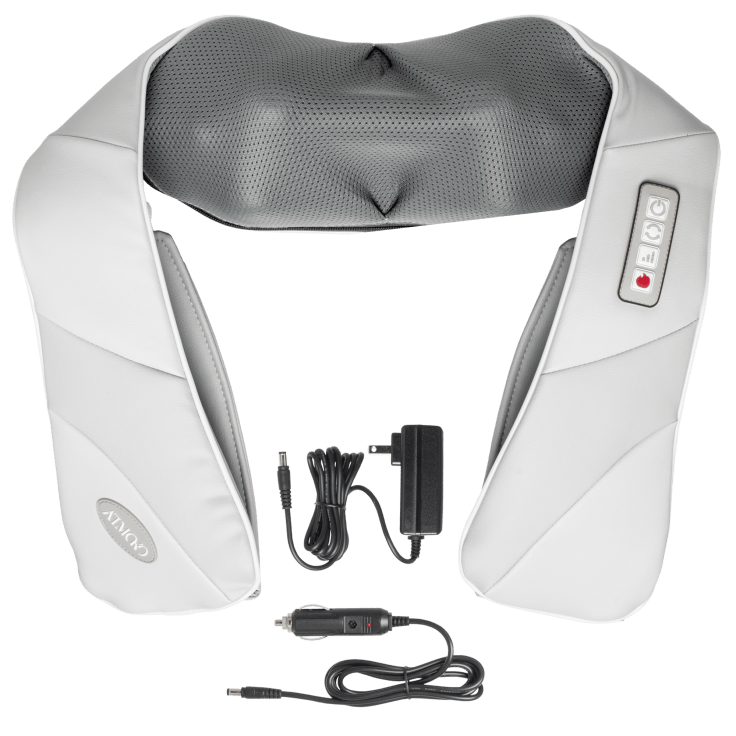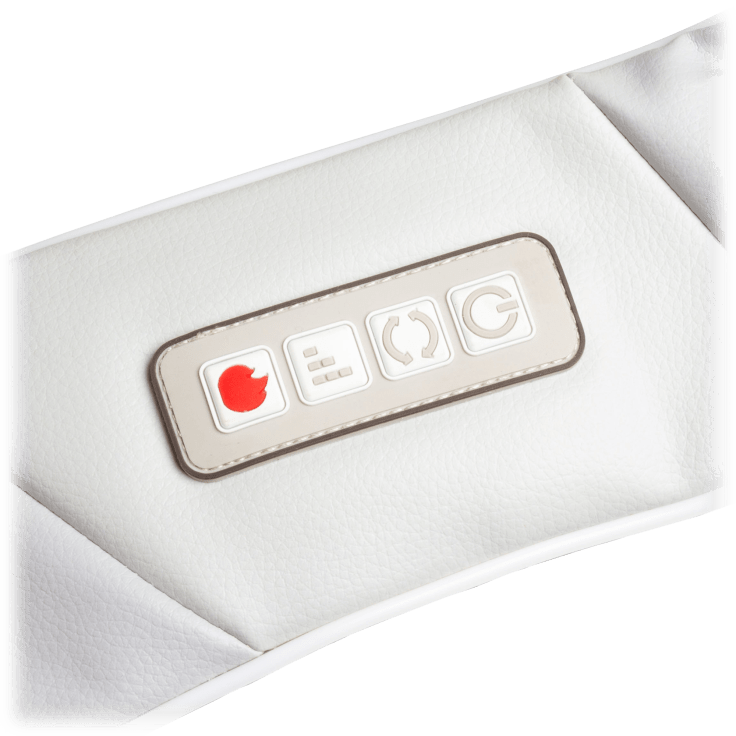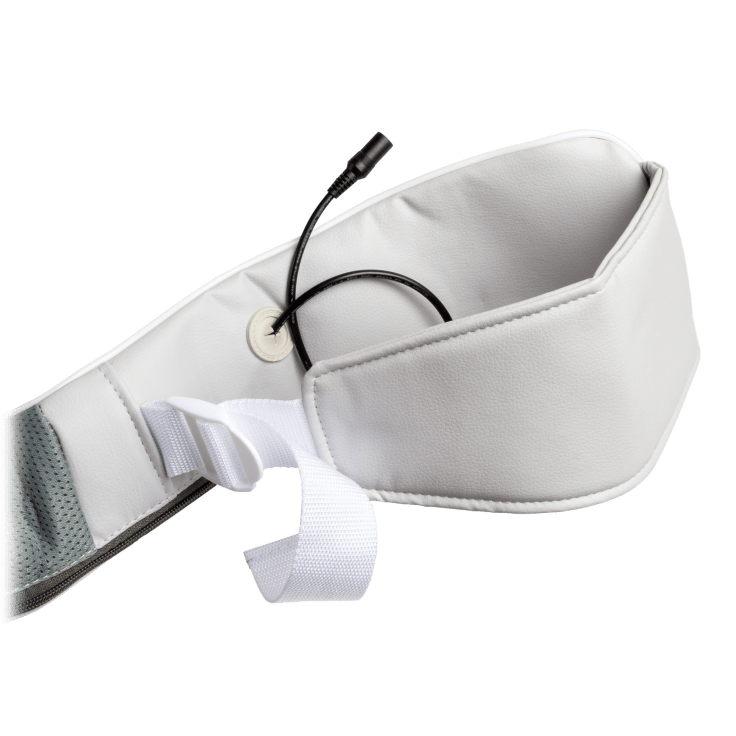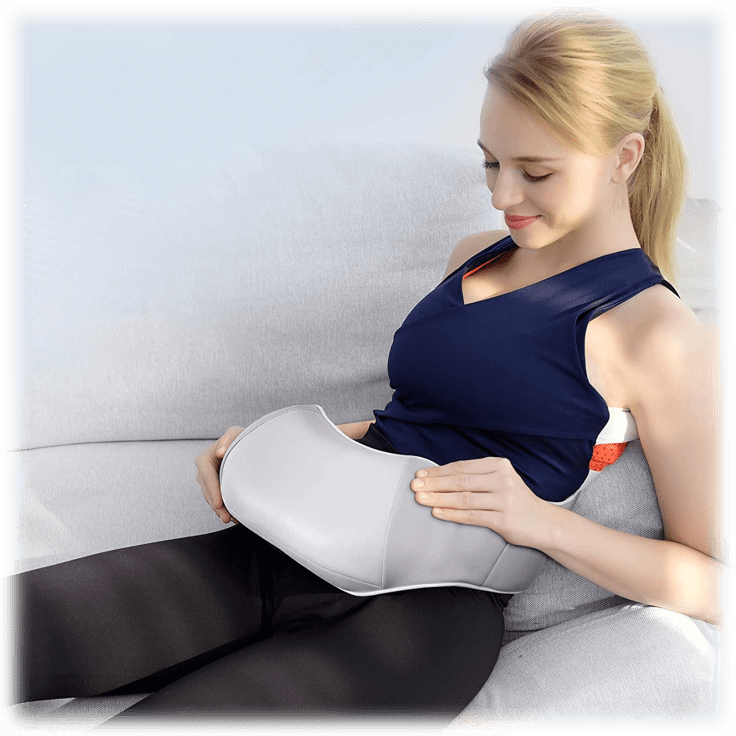 ATMOKO Shiatsu Neck and Shoulder Massager with Heat
Features
A whole-body massage for the neck, back, shoulder, lower waist abdomen, thighs, calves, and feet:

Neck massager to relieve neck pain
Shiatsu back massager with adjustable straps to fit most body sizes and arms
Electric shoulder massager for shoulder pain relief

Two-massage direction
Three massage speeds
Accelerates blood circulation and relieves muscle tension with soothing warmth
8 deep-kneading massage balls rotate counterclockwise to provide a deep-tissue massage like a massage therapist
15-minute auto-off function to ensure the best massage cycle, without bruising your tender skin
UL-certificated power adapter and car charger for indoor and outdoor uses
What's Included?
1x ATMOKO Shiatsu Neck and Shoulder Massager with Heat
1x Power adapter
1x Car charger
1x User manual
1x Warranty card
Warranty
Reviews
Swift rescue on the go!!!
Upon receiving this item on the next day right before I headed to my office location to tackle another end of the year busy day. I glanced at the Atmoko Shiatsu neck and shoulder massager that was sitting on my dining room islander. I decided to pull it out of the box and examine it closely. It was well packaged and to my surprise it took only seconds to get it ready for a quick usage. Before I knew it 15 minutes went by and literally I felt like my body had been "rescued" from the relief this product provided me in just 15 minutes. This product truly has my five star vote plus on so many levels. If you want to bring a smile of relief to someone's life this simple product is a must have for anyone…Can't wait to get home this evening and be rescue again…
Written by @lasword - November 11th 2021
Verified Purchase
Neck and shoulder massager with heat
It works awesome just like it said it would. I would buy another one for family members.
Written by @susan_sc - October 25th 2021
Verified Purchase
Great Christmas gift
Have not used it as it is a Christmas gift. Just know she'll love it
Written by @cbherzog - October 26th 2021
Verified Purchase
Perfect massager
This is the best massager I've ever used.
Written by @Granny610 - October 25th 2021
Verified Purchase
Received it today. No complaints.
Written by @JHallo1953 - October 30th 2021
Verified Purchase
Neck and Shoulder Massager
Written by @Peanut2015 - October 27th 2021
Verified Purchase
No heat
No heat, not even warm. No information on how to return!
Written by @cam314 - November 22nd 2021