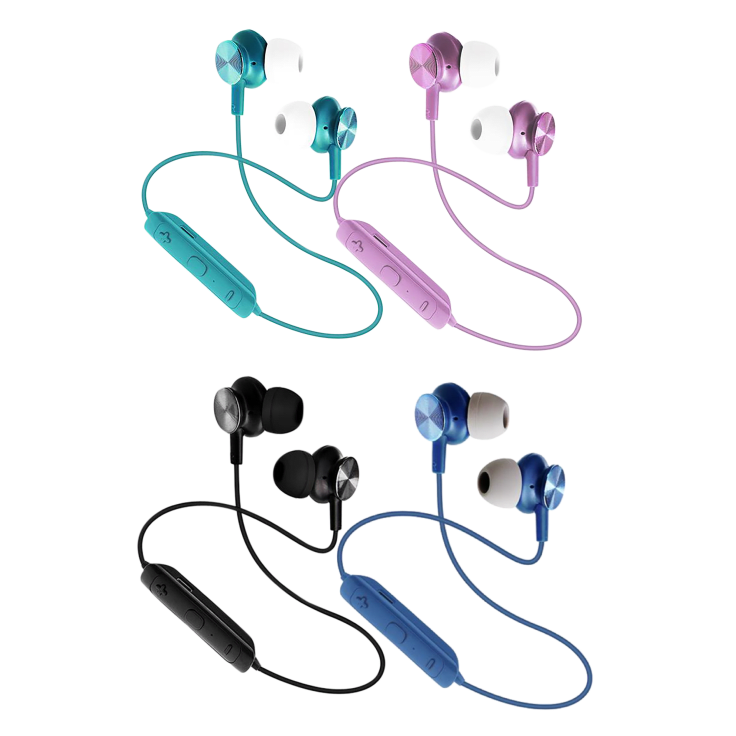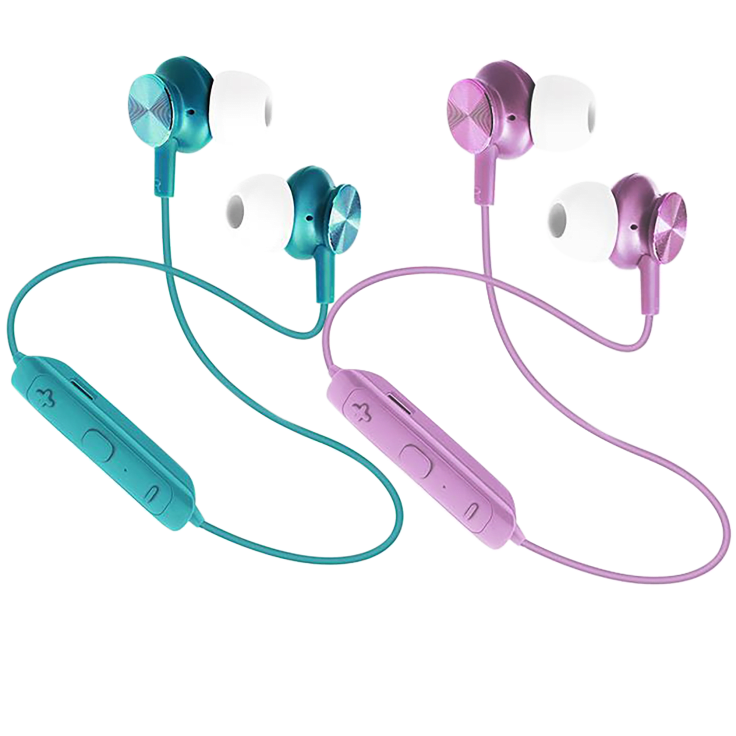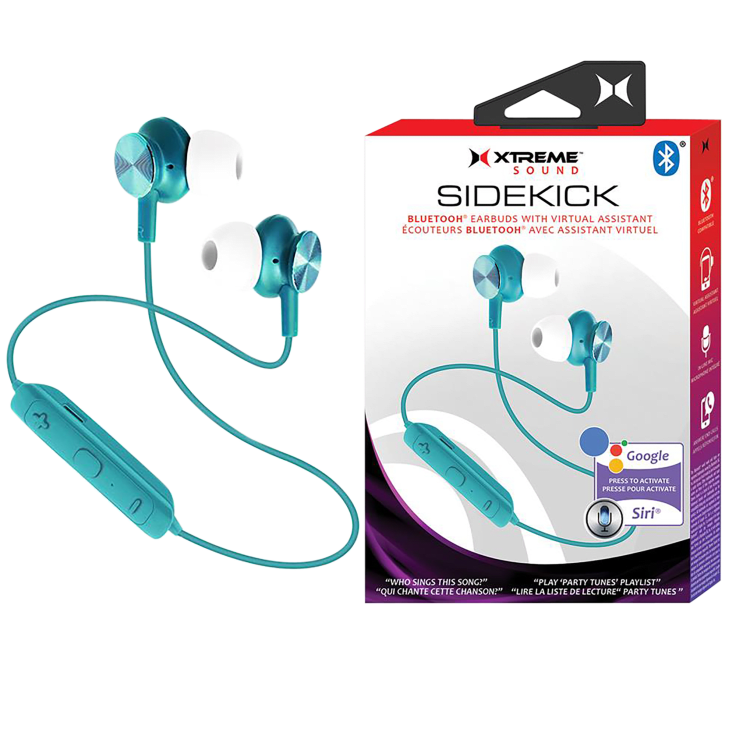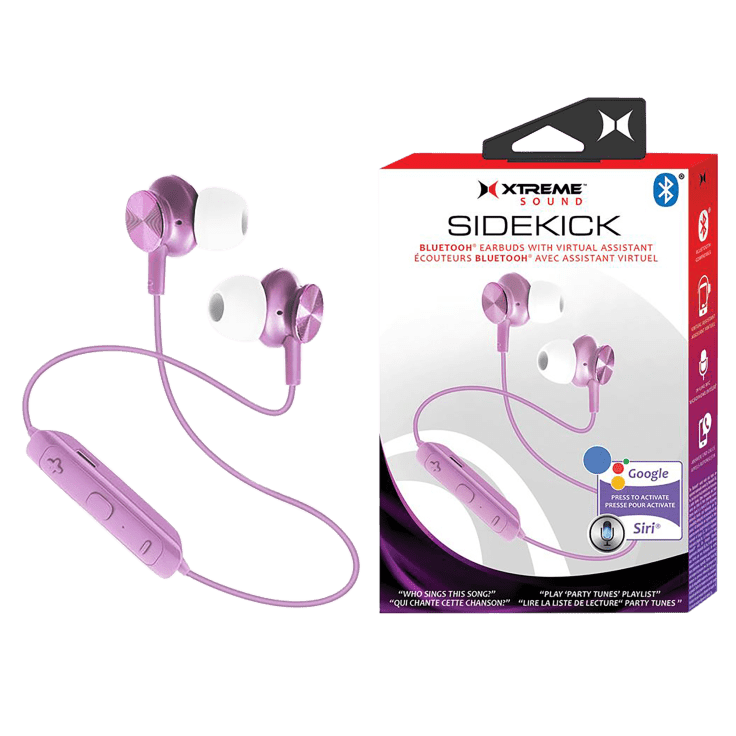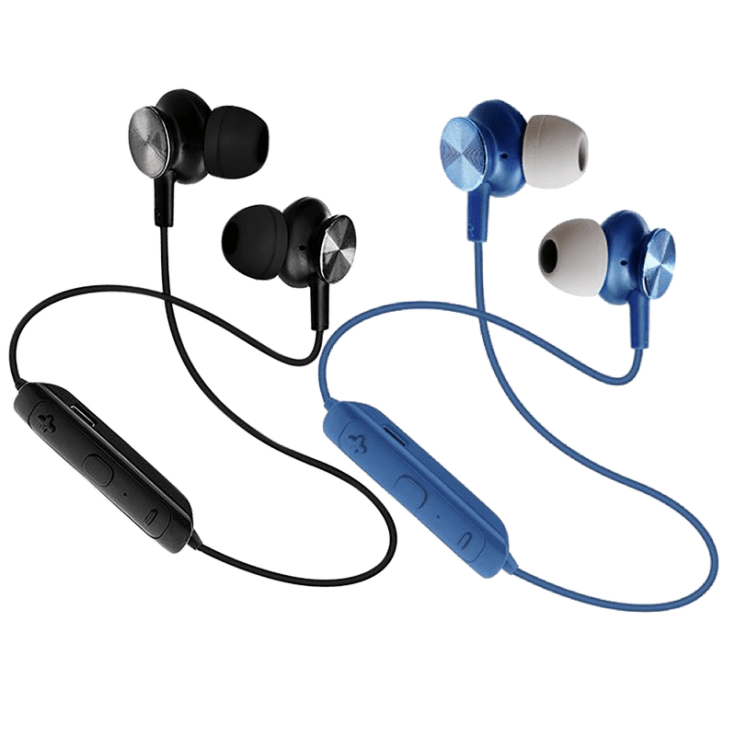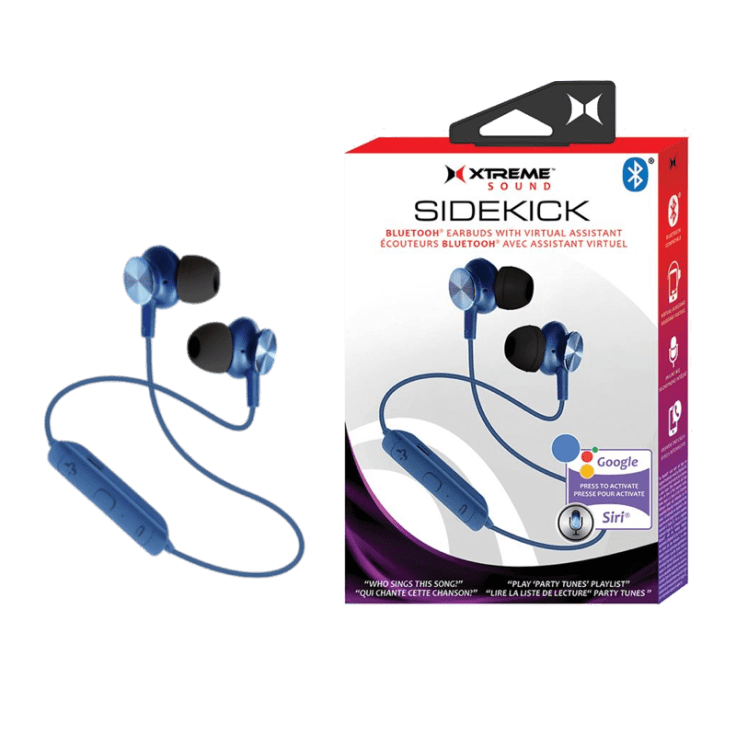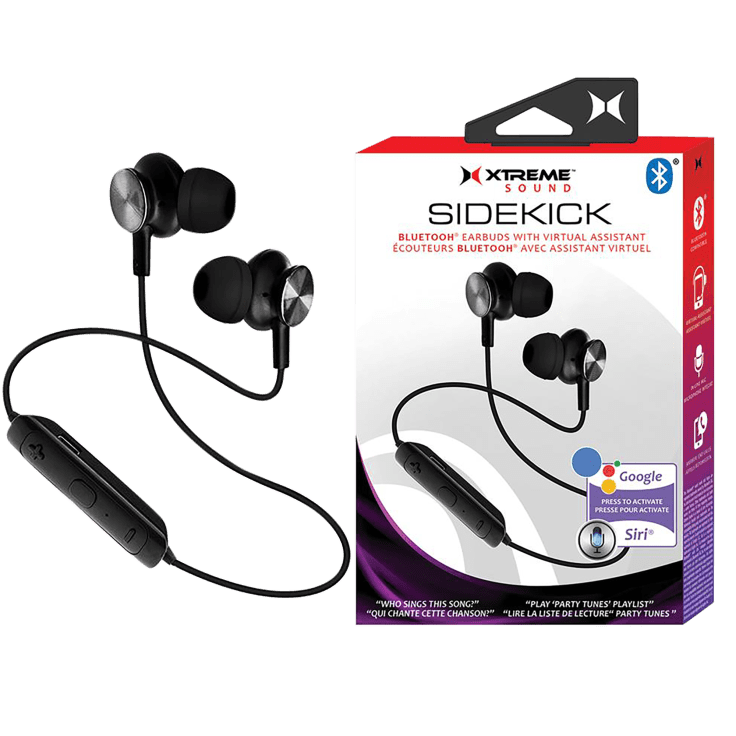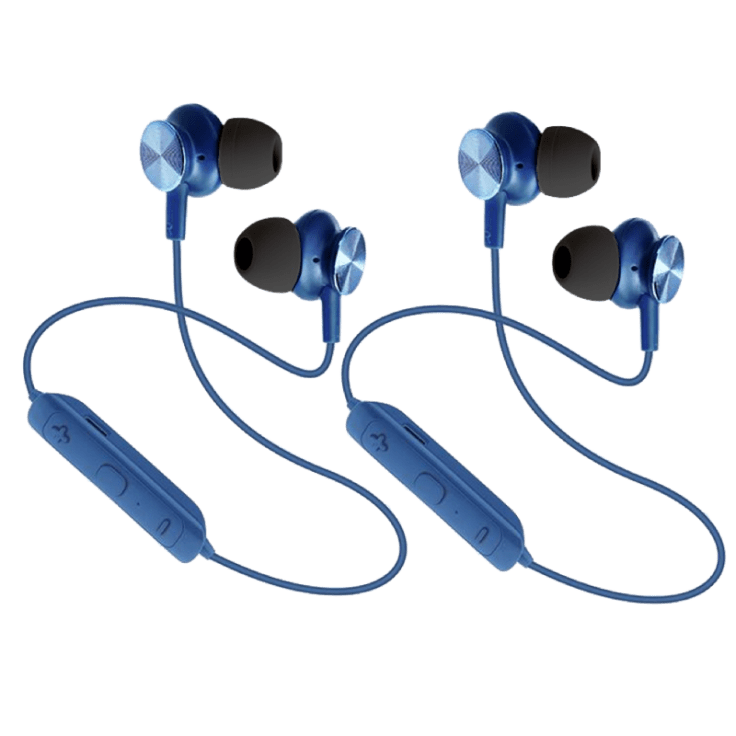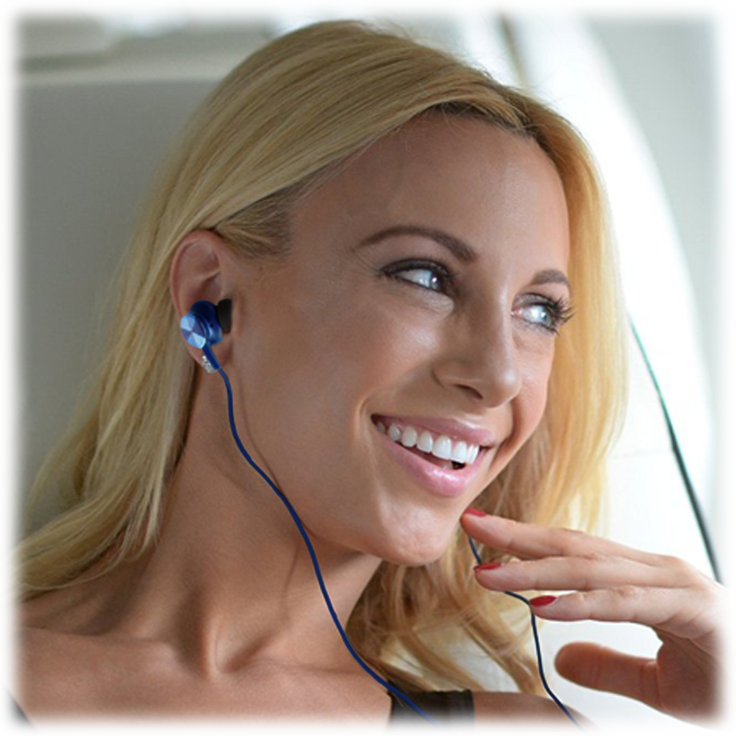 2-Pack Xtreme Sound Sidekick Bluetooth Earbuds with Virtual Assistant
Features
Enjoy the freedom of being hands free and untethered while listening to your favorite music and podcasts as well as talking on your phone.
Neckband comfortably sits around your neck and allows you to easily remove earbuds from your ear without having to worry about losing them.
The Xtreme Sound Sidekicks magnetically attach at the earbud, forming a necklace around your neck when not in use; no more shoving your earbuds in your pocket and pulling out a tangled mess.
Available in the following sets: Lilac & Sapphire, Gunmetal & Navy, and 2 Pairs of Navy
Bluetooth compatible
Virtual Assistant capabilities: Press to activate Siri or Google Assistant
Built-in In-Line Microphone
Answer/End calls
Earbuds have magnets near ends for
Includes: Micro USB Cable for charging
INCLUDED IN THE BOX
2-Pack Xtreme Sound Sidekick Bluetooth Earbuds with Virtual Assistant
Warranty
Estimated Delivery Date
Friday, Oct 9 - Monday, Oct 26
Reviews
Verified Purchase
Wow weee! I felt like my finger was on speed dial. I got my order almost on the same day! Thanks for the great service🥰
Written by @MsPeggy99 - August 19th 2020
Verified Purchase
I've had a few different bluetooths. This is my favorite! I bought a second set and gave one to husband and daughter.
Written by @rchappell57 - August 15th 2020
Verified Purchase
Written by @Marigotit1 - September 18th 2020
Verified Purchase
Sadly disappointed
I was so excited for the great deal I heard about while watching a news station staying in another state that I placed my order immediately. When I received both sets of sidekick earbuds I instantly plugged them in to charge. After the first use I was saddened that the $7 earbuds from Walmart were way better quality than the supposed $50 earbuds I just received. The sidekick earbuds don't even work the volume on any of the devices connected. My Walmart ones work with every device connected. I'll stick with Walmart. I'm so glad I only paid $15 total for the 2 pair of sidekicks that battery doesn't even last as long as the ONN brand from Walmart. Sound is ok.
Written by @kw7697 - August 17th 2020
Verified Purchase
Very cheap
They bluetooth doesn't connect if over 3 feet from phone and the controls leave something to be desired. But they have decent sound
Written by @iwmomafrog - August 5th 2020
Verified Purchase
I received the Product and both of them is No good…
I full charged them and after week and half still trying to get them to turn on to be use … Ridiculous just waste of my money … I would love to return them but foolishly I throw out the package it comes in …
Written by @77July - July 31st 2020
Verified Purchase
One pair does not work. I need to return them
Written by @brendajaustin - July 16th 2020
Verified Purchase
No package
I did not receive the order you said was delivered
Written by @lizsteve - July 12th 2020