Estimated Delivery Date
Tuesday, Dec 13 - Thursday, Dec 15
Orders for this deal should arrive by Christmas.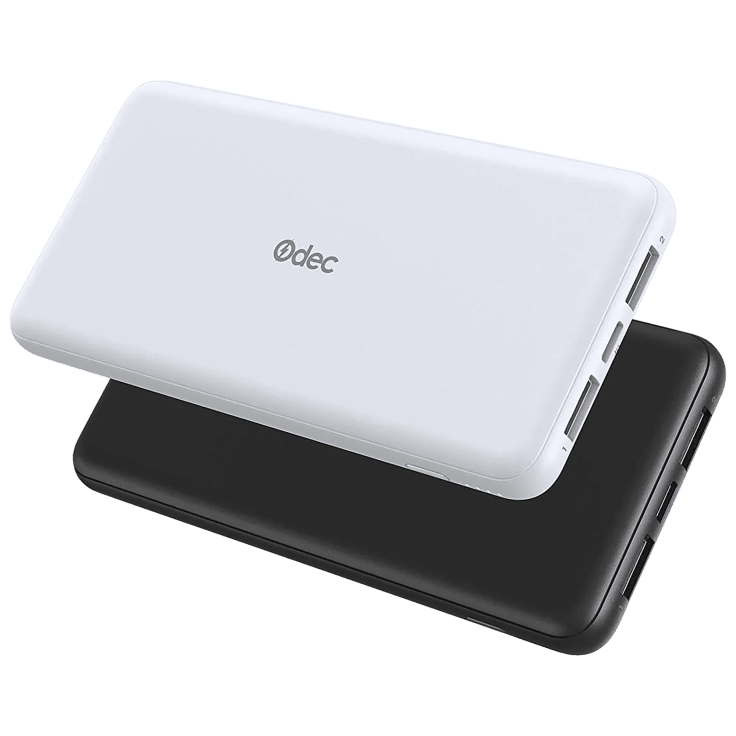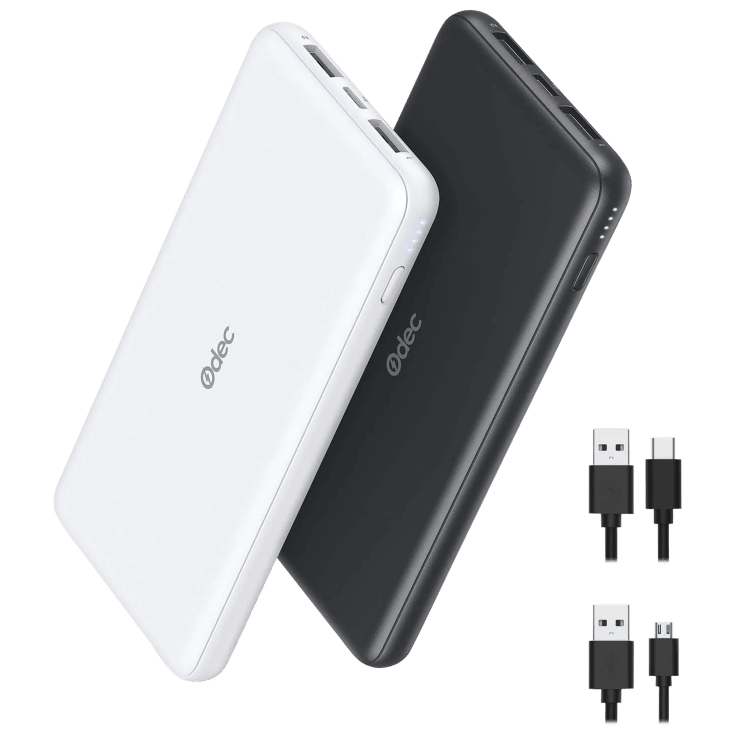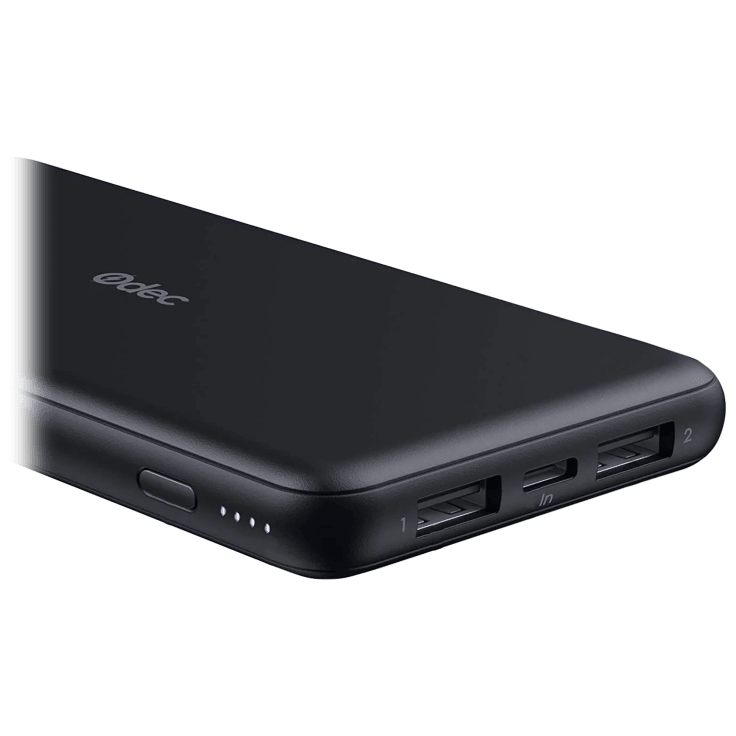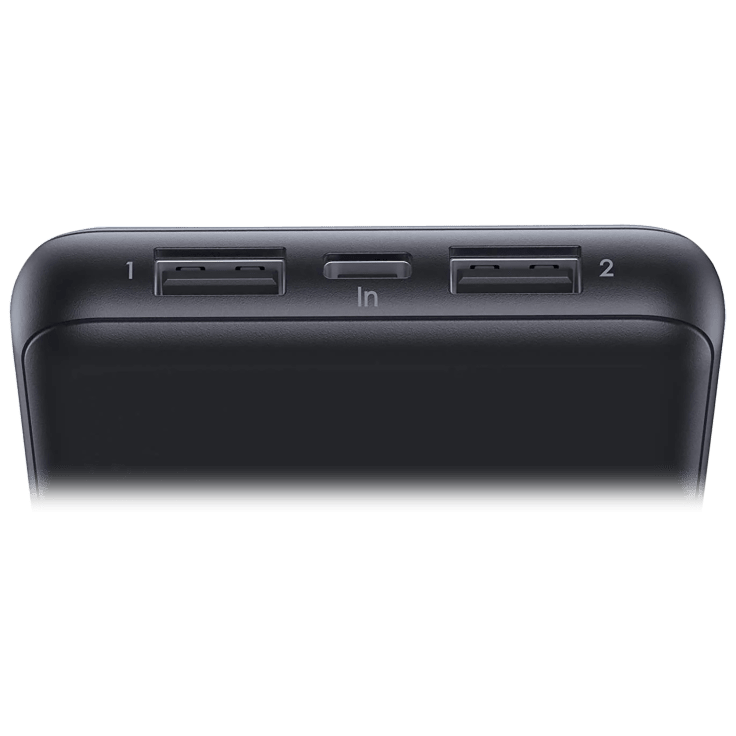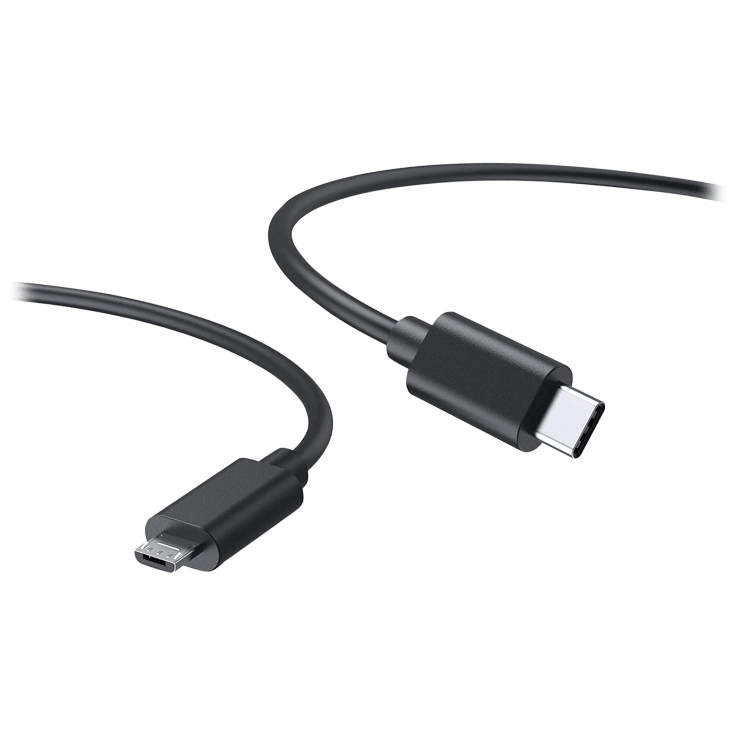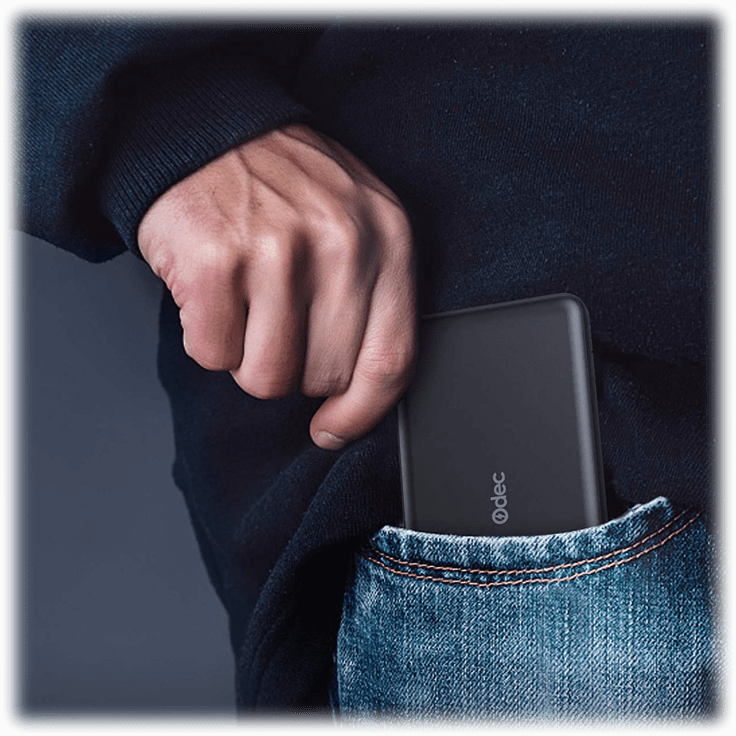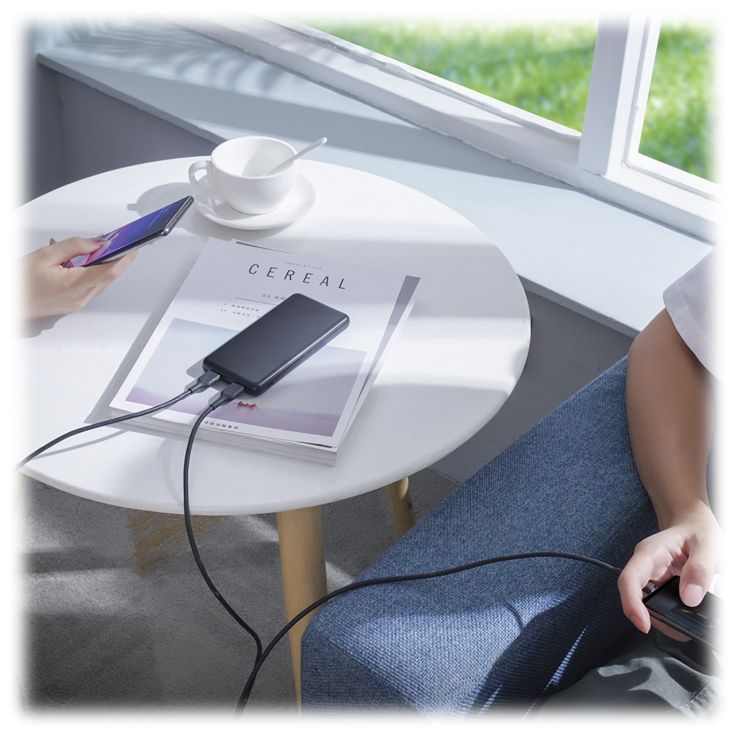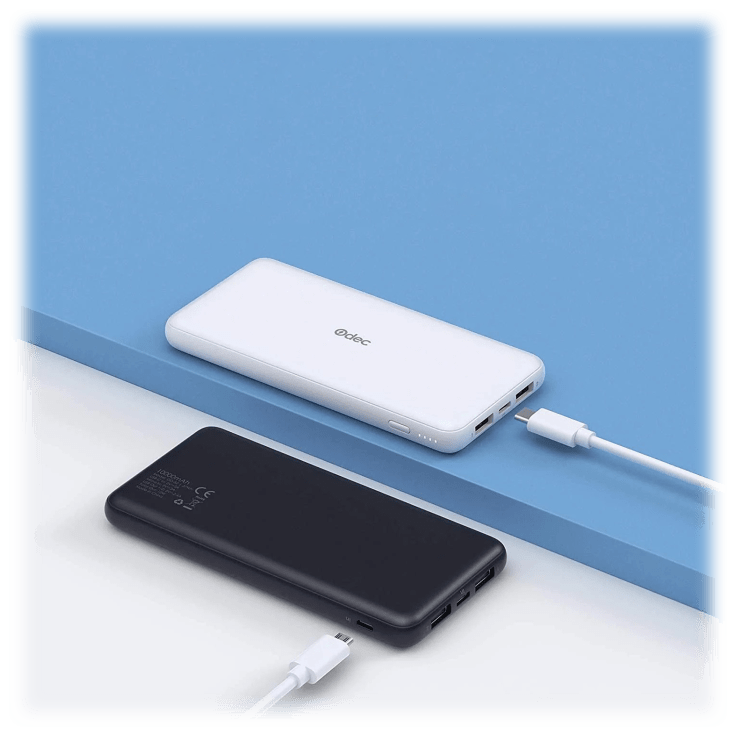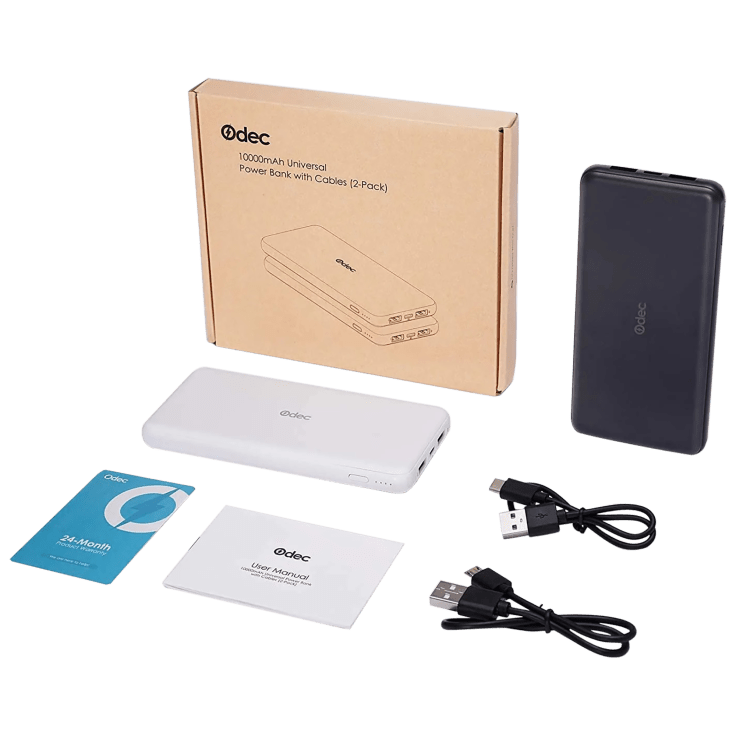 2-Pack: Odec 10,000mAh Power Banks
Features
10000mAh Capacity:

This reliable pocket-sized power bank boasts a generous 10000mAh rechargeable battery with ultra-fast 2.4A charging ports and a maximum 2.4A recharge rate
Use one pack and keep the other as a back-up

Dual Input & Output:

Equipped with dual inputs of Micro USB and Type-C, you can recharge your power bank more conveniently using the included Type C cable or Micro USB cable
The dual outputs allow you to charge two devices simultaneously and four white LED lights indicate the device's current battery level

Slim & Portable:

One of the slimmest portable phone chargers on the market. Compact with a contemporary design, it will easily fit into your pocket or bag - perfect for the home, office, or taking on vacation

Safe & Efficient:

Features built-in safeguards to protect your devices against overcharging, overheating, and excessive current
Charge multiple devices simultaneously with no risk

Reliable Lithium Polymer Battery:

The lithium polymer battery pack makes this charger safer than other lithium-ion chargers. Moreover, it is lighter and thinner, so you can easily carry it with you even on an airplane.

2-Packs of 10000mAh Mobile Power Bank:

Two devices can be charged together at the same time, and the total charging power is up to 12W
Specifications
Weight 1.2 lb
Measures: 7" x 6" x 1"
what's included?
2x Portable Chargers
1x USB-C Charging Cable
1x Micro USB Charging Cable
User Manual
Warranty Card
Warranty
Estimated Delivery Date
Tuesday, Dec 13 - Thursday, Dec 15
Reviews
Verified Purchase
Great!
Although they are a little heavy, they your charge phone or ipad quite quickly. And they hold their own charge longer than the others I have used.
Written by @Rogersgal - November 30th 2022
Verified Purchase
Odec 10000mAh Power Banks
Written by @Vyemosley - November 23rd 2022
Verified Purchase
Heavy
Having used yet. Charging it now. Love the warranty
Written by @nikkitakt - October 13th 2022
Verified Purchase
Very good
Written by @mick569 - December 2nd 2022
Verified Purchase
Written by @yalew - November 26th 2022
Verified Purchase
Excellent customer service
Written by @Cornelius69 - November 20th 2022
Verified Purchase
portable, small size
Written by @quietstorm2424 - October 25th 2022
Verified Purchase
Written by @Rileypen - October 8th 2022
Verified Purchase
It does not work on my iPad or my cell phone
It does not work on my iPad or my cell phone
Written by @Ritafking - October 31st 2022
Verified Purchase
Never receive my order.
Written by @Kchu2703 - October 25th 2022