Estimated Delivery Date
Monday, December 23rd - Thursday, December 26th
Orders for this deal might arrive by Christmas. Don't worry if it doesn't make it in time. You can print a gift tag to let your friends and family know your gift is on the way.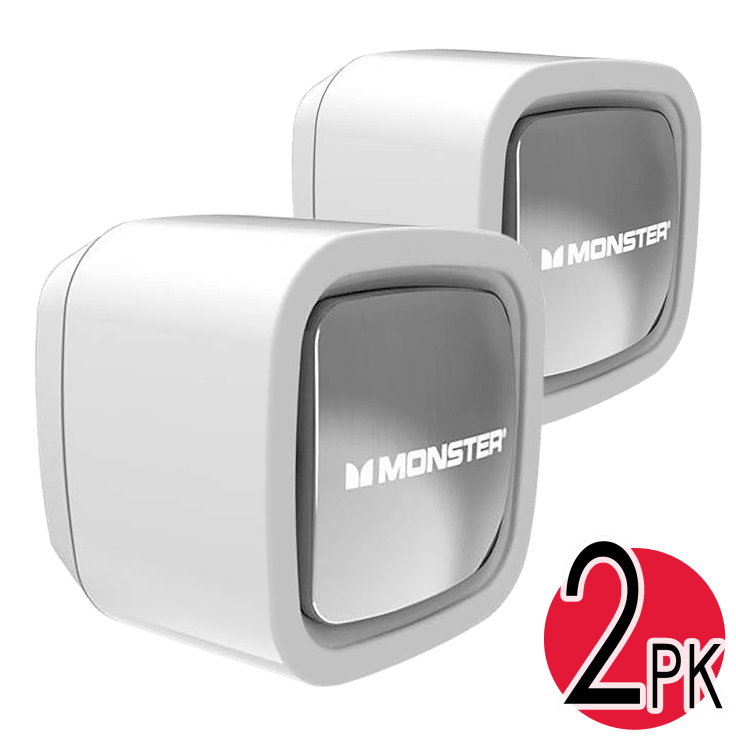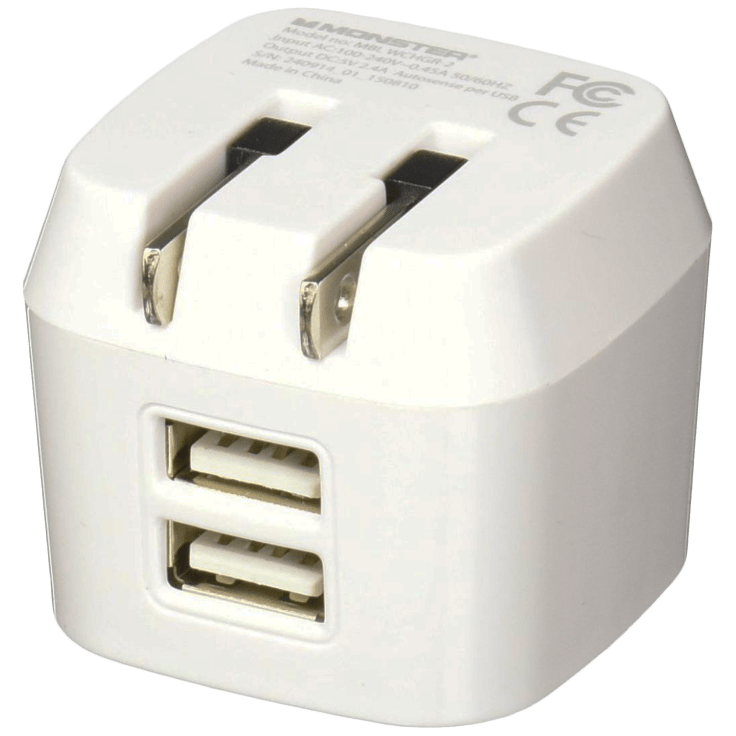 2-Pack: Monster Mobile Dual USB Wall Chargers
Features
Rapid Charge maximizes charging speeds by learning device charging spec to maximize charging speed
Smart Charge only delivers the amount of power your phone needs to charge at optimal speeds without wearing out your battery
Safe Charge protects against over voltage, short circuits, and reverse polarity
Ports face down at a 90 degree angle. Great for plugging it in behind furniture, in tight spaces.
SPECIFICATIONS
Included In The Box
2x Monster Mobile Dual USB Wall Charger
Warranty
Estimated Delivery Date
Monday, December 23rd - Thursday, December 26th